Roasted Broccoli is a dish that Grant and I both really like. Here is a recipe that I found online on a blog,but the recipe has since been taken down so I figured that I would share it here since we like it so much. This recipe can be gluten free, just depends on how you decide to prepare it. Also, this recipe is made with frozen broccoli which I love because that is how we tend to buy it.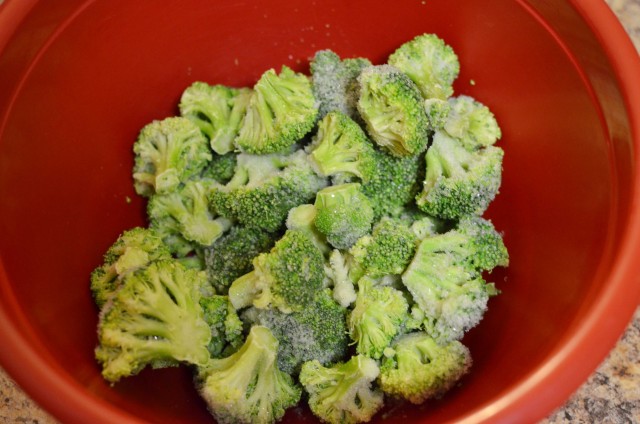 Start with your frozen broccoli and place it in a bowl. Preheat your oven at this time.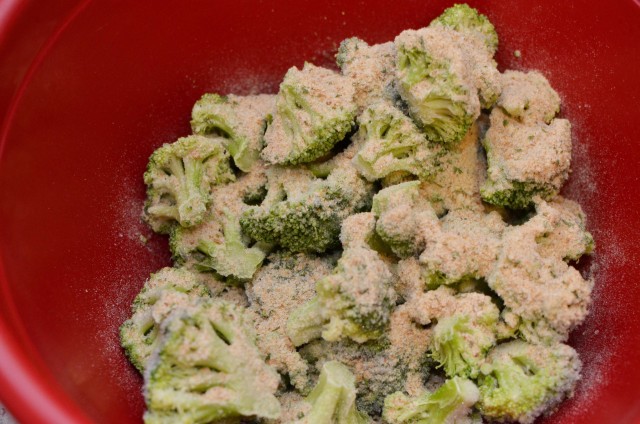 Add in the bread crumbs or almond flour if you prefer this to be gluten free.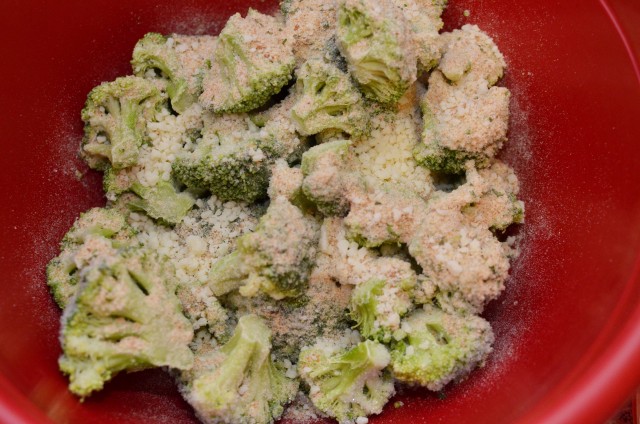 Add in your parmesan cheese, the original recipe also calls for Gruyere Cheese which would be great, but I tend to not have that on hand.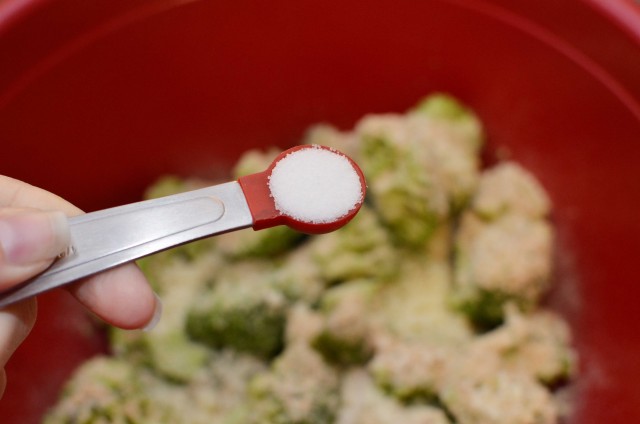 Then the salt.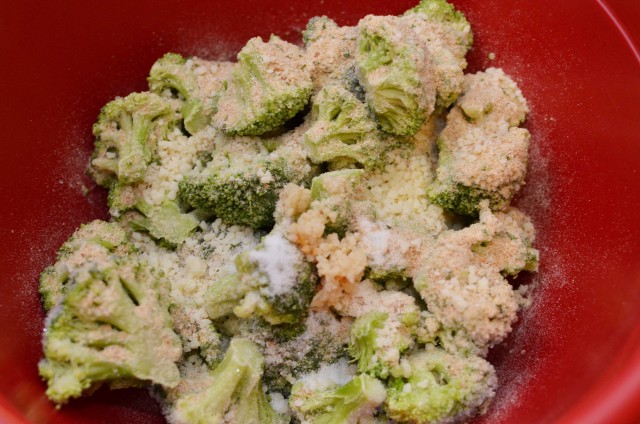 Next the garlic.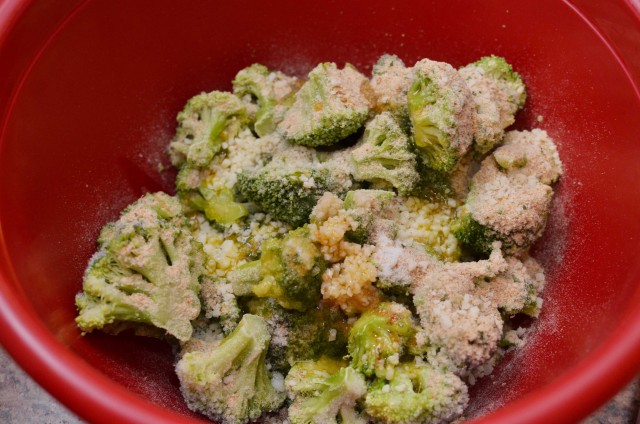 Add your oil or fat of choice, I used olive oil for this one.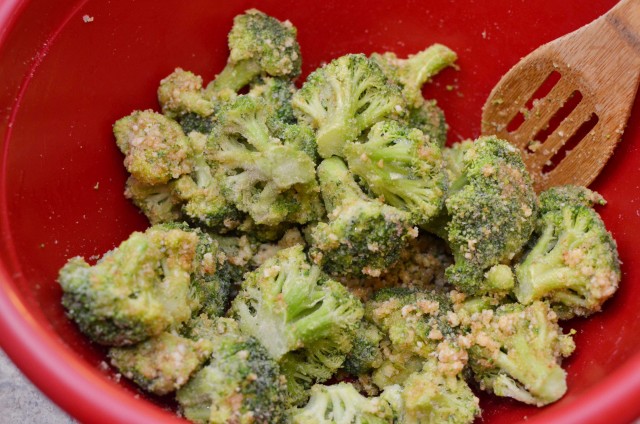 Stir it up. The recipe also calls for nutritional yeast, and next time I make it I will try it as I heard it has a cheesy taste, but at the time I didn't have any on hand.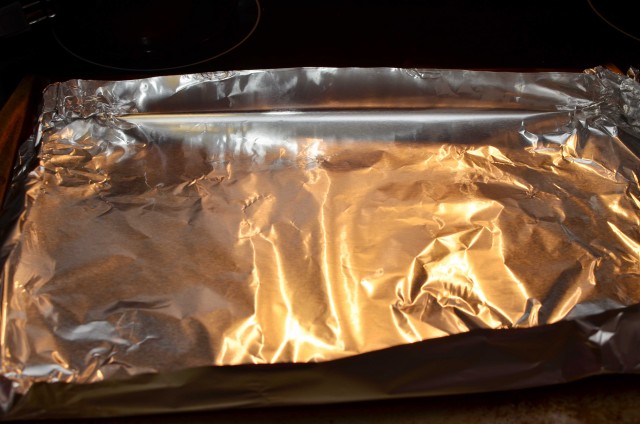 You can use foil, just a plain cookie sheet, or a casserole dish.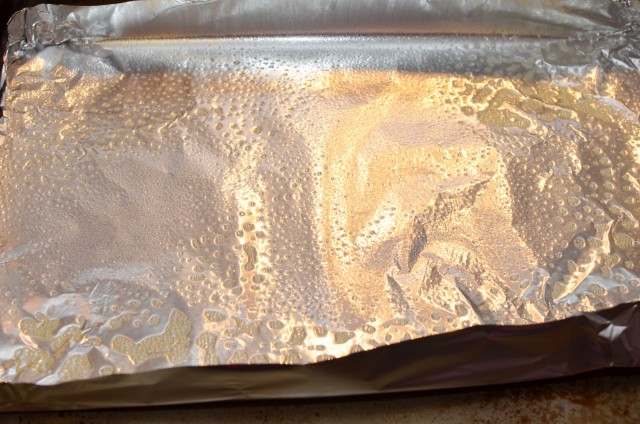 Make sure you give it a good spray so that the broccoli won't stick.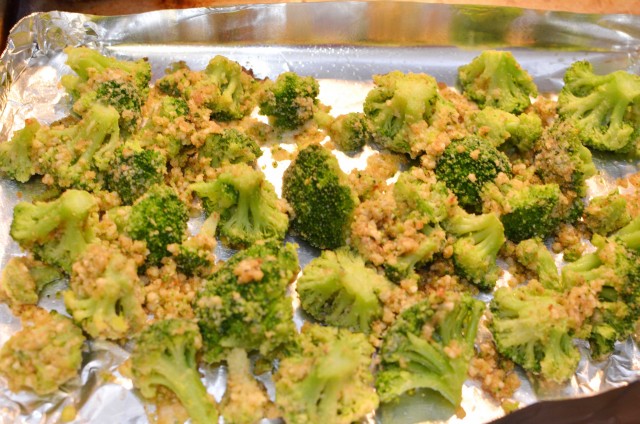 Spread the broccoli out on the cookie sheet trying to get it as flat as possible, then try and dump any of the remaining topping onto the broccoli pieces.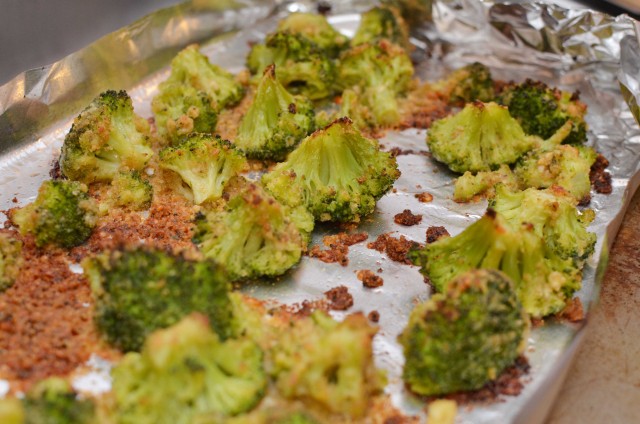 I cook the broccoli for half the time and then flip and mix the pieces so they are all nice and done.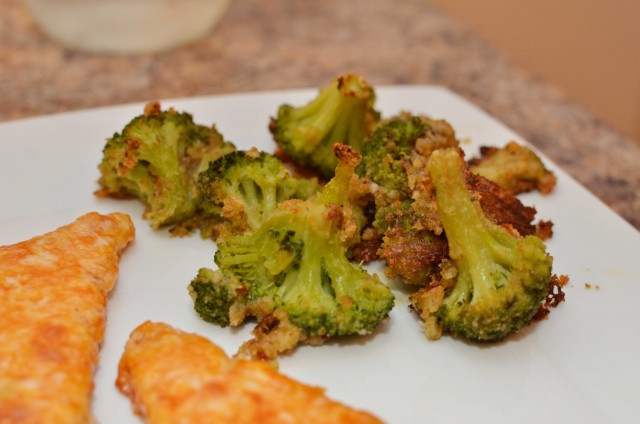 Then serve and enjoy.
Roasted Broccoli (Used to be posted on this blog)
Ingredients:
1 lb FROZEN Broccoli Florets
1 T Minced Garlic, or to taste
1/2 t Salt
1/4 Cup Bread Crumbs (or almond flour)
Optional 1 T Nutritional Yeast
1-2 T Parmesano Reggiano Cheese, Grated with a Microplane (or whatever cheese and grater you have on hand)
1-2 T Gruyere Cheese, Grated with a Microplane (or whatever cheese and grater you have on hand)
2-4 T Olive Oil (or whatever liquid oil you have on hand)
Directions:
Preheat oven to 425 F.
Dump the frozen broccoli into a large bowl. Remove any large chunks of ice. Don't worry about the broccoli crumbs, they are going to turn into the best part.
Sprinkle everything else EXCEPT THE OIL on top. Stir it around a bit to coat the broccoli and mix everything together.
Drizzle SOME (such as 2 T) of the oil on the broccoli mixture and stir or toss it to coat. The goal here is to get a thin layer of oil covering most of the broccoli. Take a look at what you've made and if it seems a bit dry of oil, drizzle on the rest and toss or stir again. If it still seems dry, don't worry, just press on and trust the process.
Pour that onto a greased (sprayed with Pam or the like) cookie sheet. I line with greased (sprayed with Pam or the like) foil, but if you like washing your cookie sheet, don't bother with the foil. Sometimes I don't even bother with the cookie sheet and just lay the foil on the oven rack. You could use a cake pan, or a casserole dish. Do what you will to contain the broccoli. The world will not end if you don't choose the right pan. Unless you choose tupperware. That is a BAD idea. If you don't know why, forget about cooking, go to a restaurant.
You can take some of those crumbs and pile them on top of any broccoli pieces that didn't seem to get coated with very much of the goodies.
Bake (aka roast) for 15 minutes or so then move the broccoli around on the pan. If you have some pieces that are getting pretty brown turn those over. Personally I try to turn over as many pieces as I can.  Bake for another 15 minutes or until they are a nice golden to dark brown on the tips.
Try not to devour the entire pan before serving immediately, if at all possible.
Notes:
If you have never tried the cheeses I suggested, go out on a limb some day and try them. They are pricey. Very pricey. For a long time I never managed to use up the cheese I bought and ended up throwing away a lot of money. Then one day I said screw it and put my leftover fancy cheese in the freezer. I've done this with parmesano reggiano, gruyere, sarvecchio parmesan, and fontina. I expect it will work with any of the really hard cheeses.  It has kept just fine in the freezer and actually makes grating with microplane easier (except for the sarvecchio, which defies grating whether frozen or not.)
If you want to make this diary free, leave out the cheese, and make sure to add the nutritional yeast which has a cheesy flavor to it.