Ever since my birthday, I have been wanting to eat some more Lobster Bisque. So I have tried two different recipes that had good reviews, and here is the final version that we like. It is a crock pot dish as well which is always nice.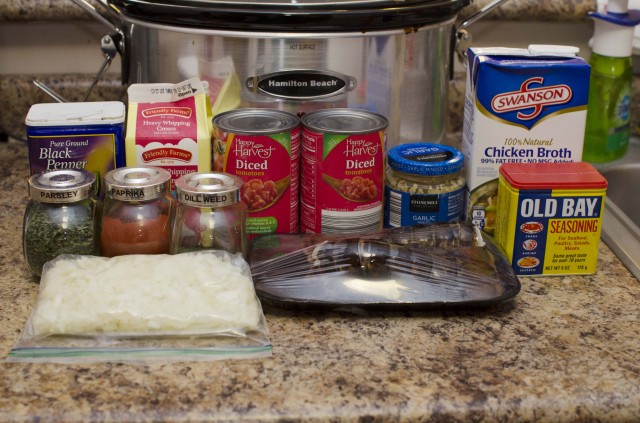 Here are all of the ingredients except the flour(or other thickener if desired) and butter.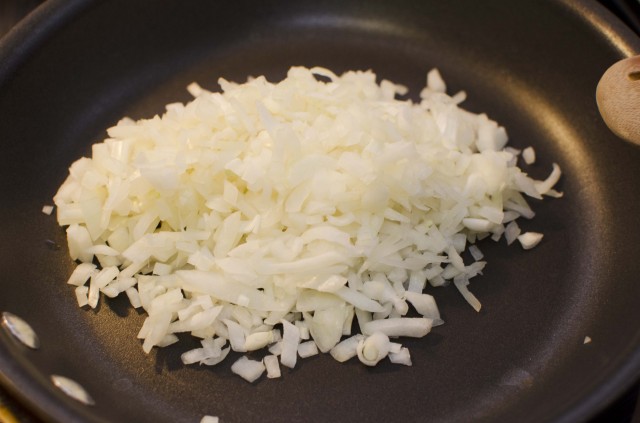 Add your onions to your skillet.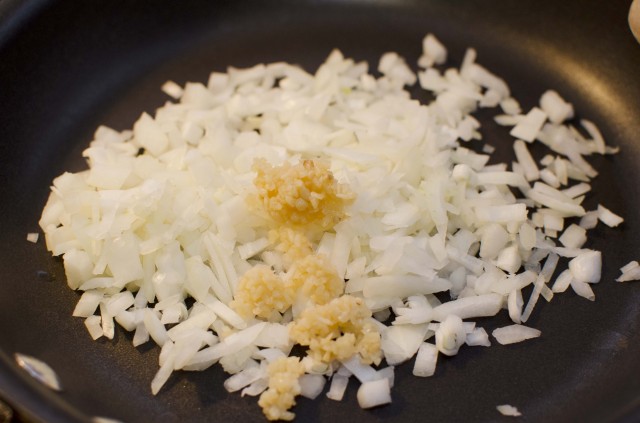 Add garlic.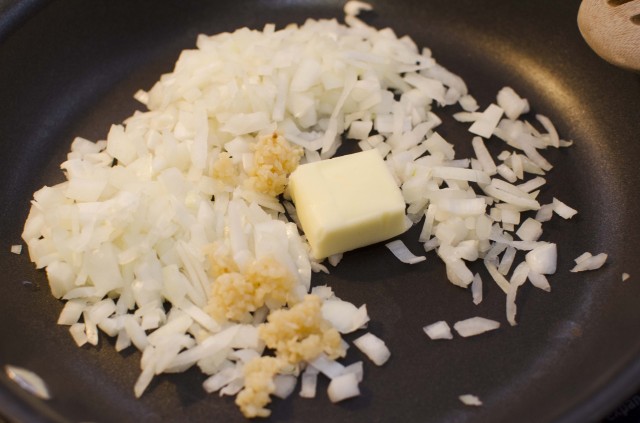 Add your butter, I started off with this, but you can always add more.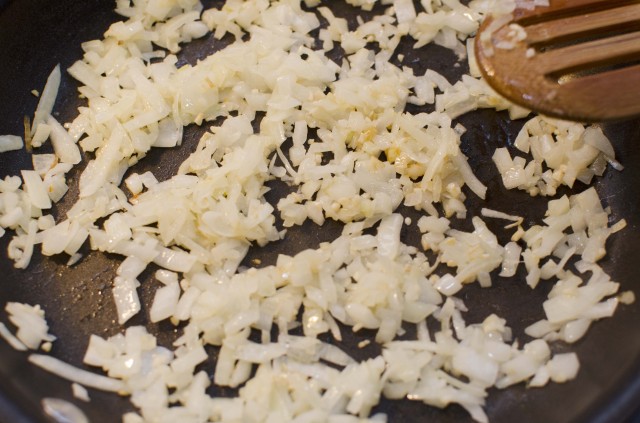 Saute until silvery. This is where I will add 4 tablespoons of Flour from now on. Once the flour is slightly browned add a little bit of your chicken broth to the skillet to create a roux.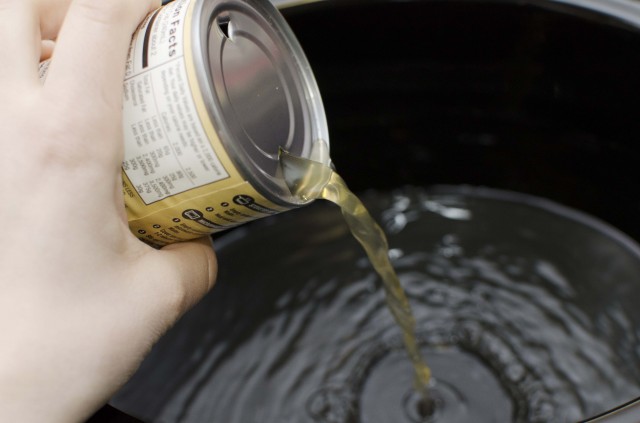 Add the remaining chicken broth to your crock pot.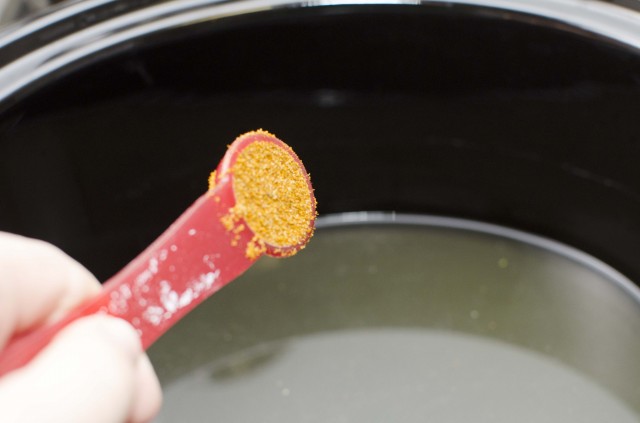 Add the old Bay seasoning.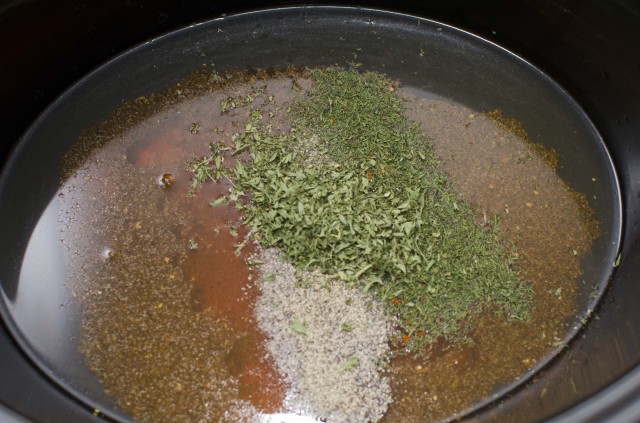 Add all of the other seasonings to the crock pot.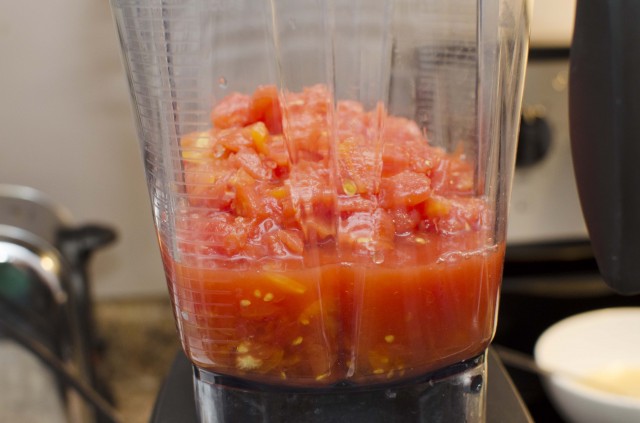 Take the cans of diced tomatoes and put them in your blender unless you have an immersion blender that you can use later on the soup.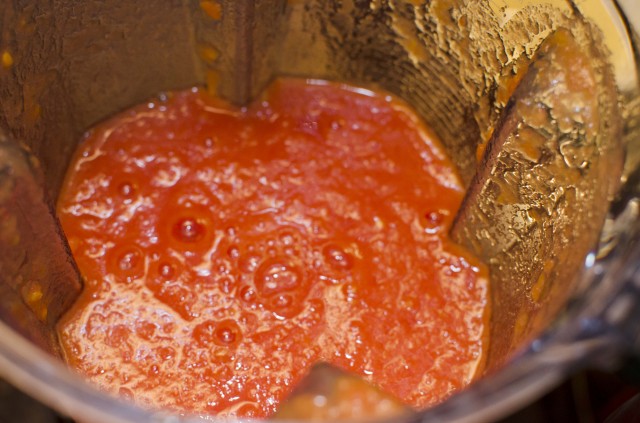 Blend it up.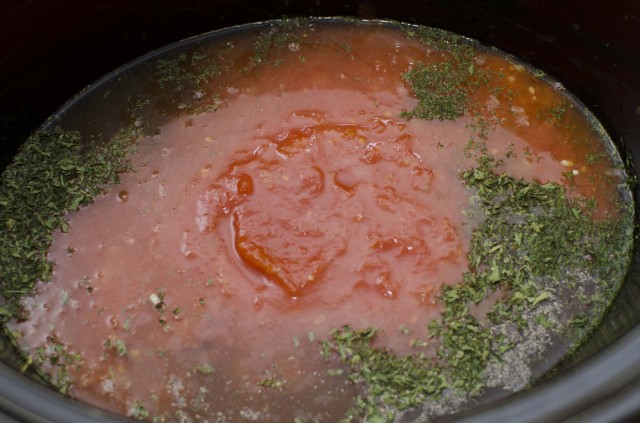 Add it from the blender into the crock pot, and also add your roux to the crock pot.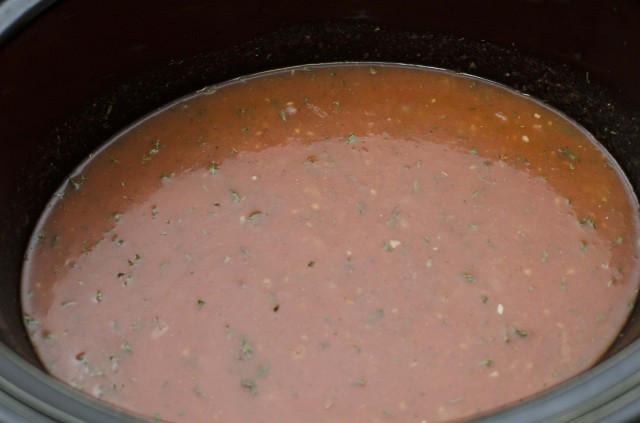 Stir Everything together.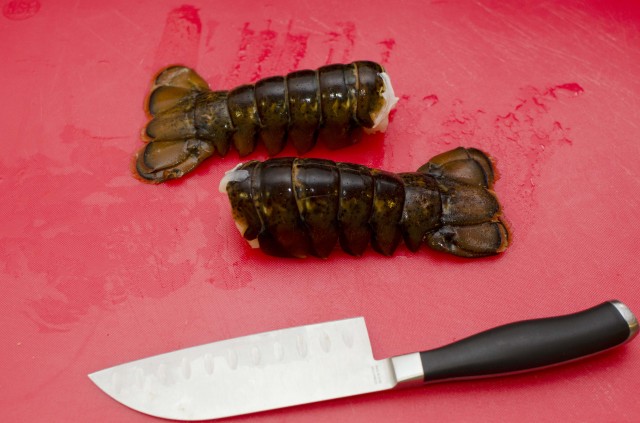 Take your Lobster tails the whole recipe uses 4 total.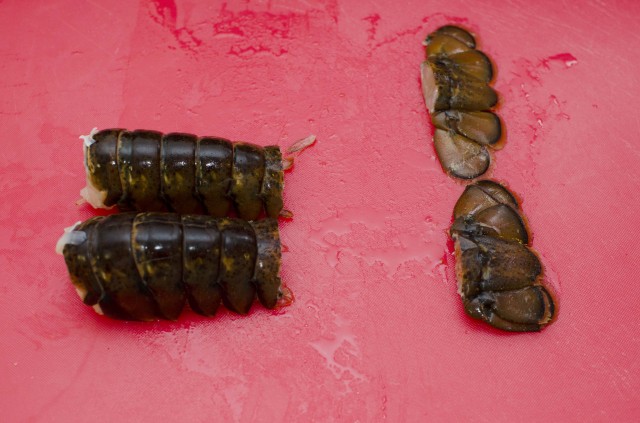 Cut off the fan portion to use in the soup, and place the other portion into the ridge for later.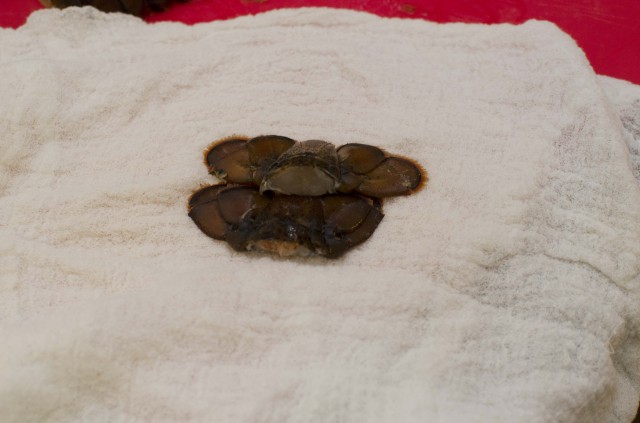 I didn't want any shell pieces so one time I wrapped them in cheese cloth, and the other I put a fine mesh strainer into the crock pot and put the fan tails in there.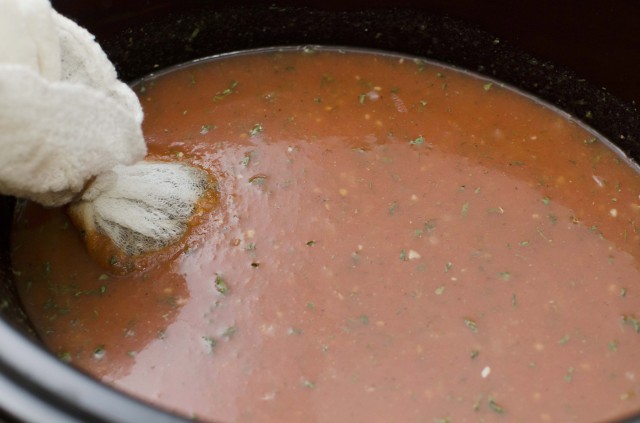 How the cheese cloth looked.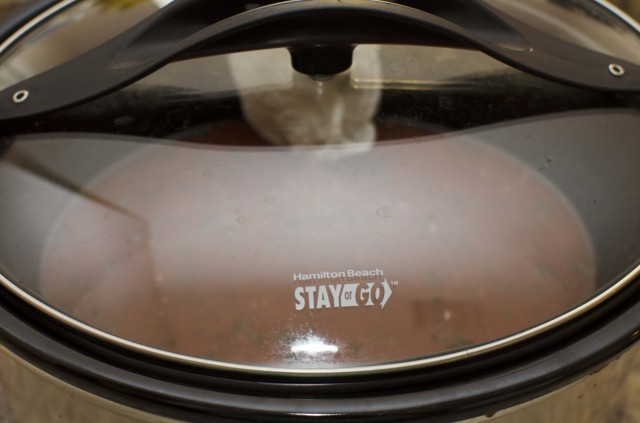 Put on the lid and let it cook. 45 minutes before serving remove the fans from the soup.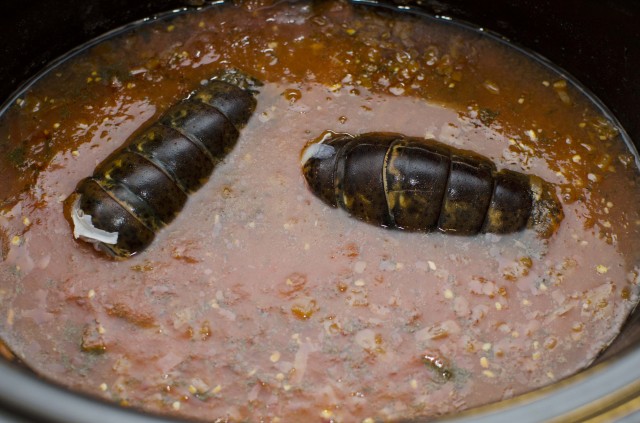 Add the tails to the soup, the second time I made this I used the same strainer and preferred that method.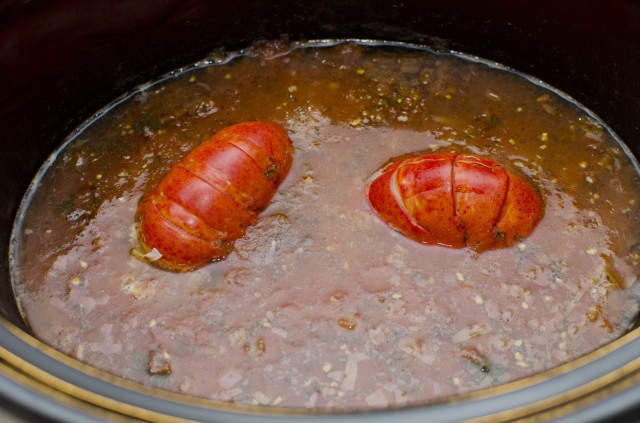 Once they are red, remove them from the soup.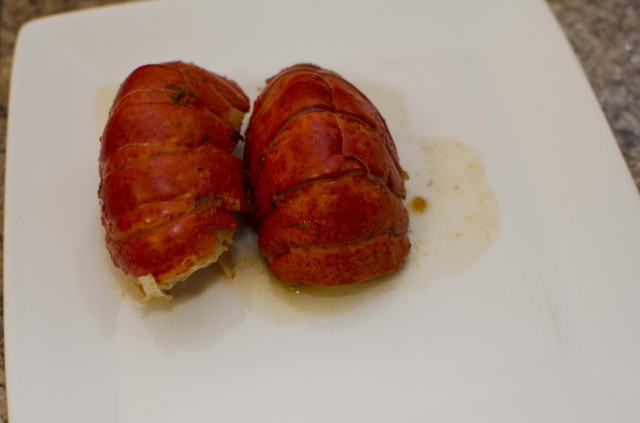 Once removed, put them on a plate or cutting board. Now is a good time to throw your garlic bread in the oven.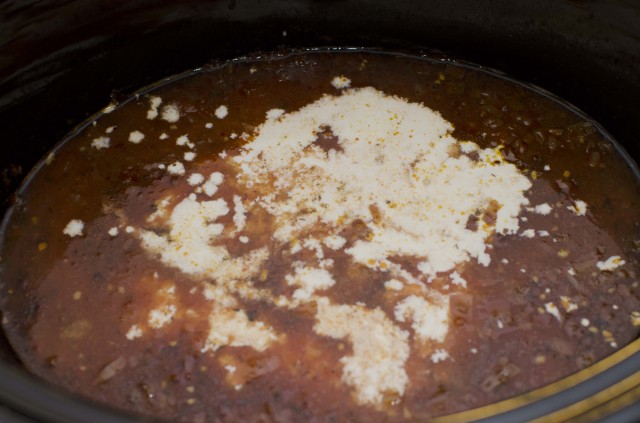 Add your whipping cream to the soup.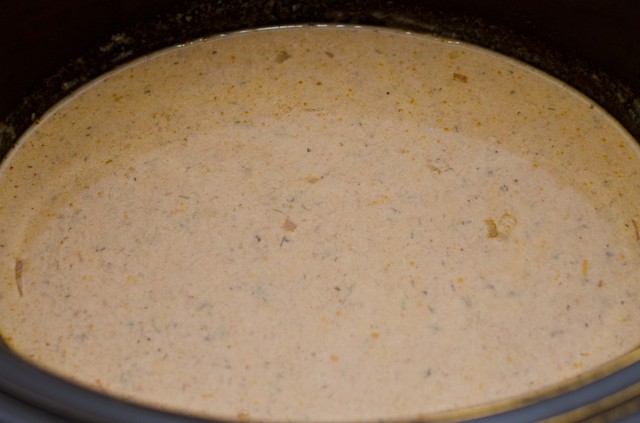 Stir.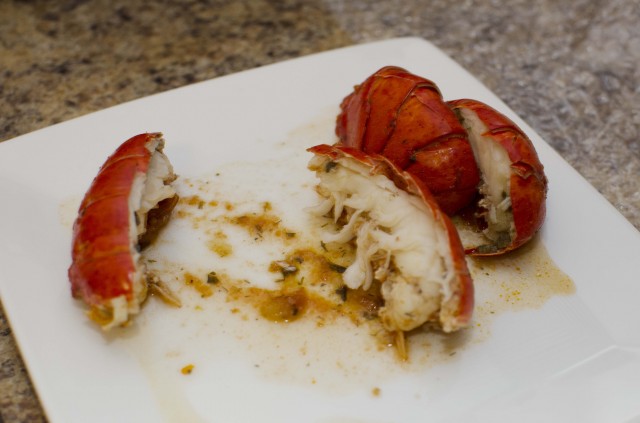 Cut the tails in half and carefully remove the flesh.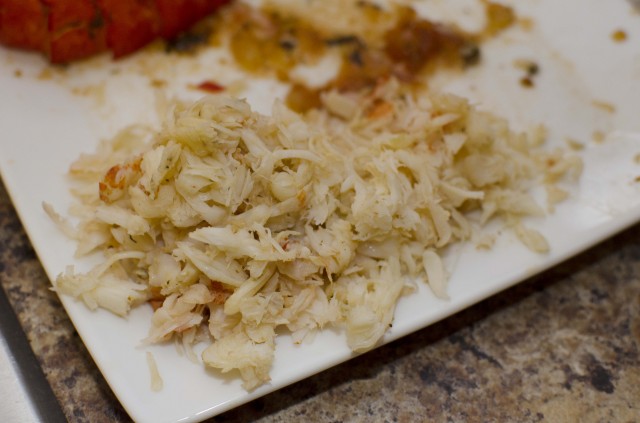 I shredded it by hand and made sure there weren't any shell pieces.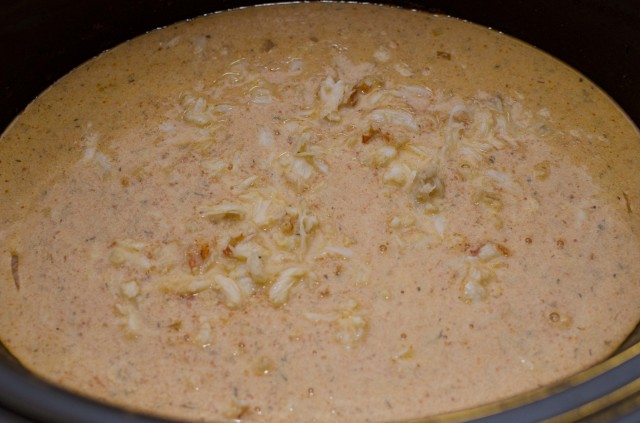 Add to the soup as well as a capful of white wine or cooking sherry if you want a little bit of extra flavor.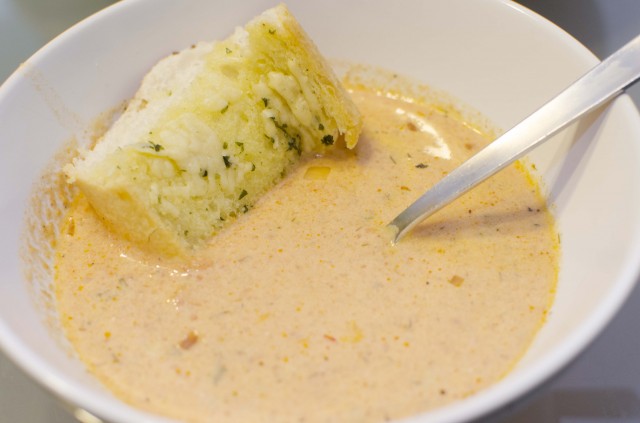 Here is a picture of the first attempt which was very yummy, but not as thick as I wanted. If you add the roux like stated above, it will be a much better consistency. We then topped each individual bowl off with a dash of cayenne pepper and shredded parmesan cheese. For the Keto version, see below.
Jessica's Crock Pot Lobster Bisque (Adapted from This and This Recipe)
Ingredients:
2 Shallots, Finely Minced
1 Clove Garlic, Finely Minced
1 Tablespoons Flour (or use Cornstarch or Xanthan Gum not sure on exact amounts for substitutions)
2-6 Tablespoons of Butter
2 (14.5 Oz.) Cans Petite Diced Tomatoes, With Juice
1 (32 Oz.) Carton Low-Sodium Chicken Broth
1 Tablespoon Old Bay Seasoning
1 Teaspoon Dried Dill
1/4 Cup Fresh Parsley, Chopped
1 Teaspoon Freshly Cracked Black Pepper
1/2 Teaspoon Paprika
1 Teaspoon or more of White Wine or Cooking Sherry
Dash of Cayenne Pepper (Optional)
Freshly grated parmesan Cheese (Optional)
4 Lobster Tails
1 Pint Heavy Cream
Directions:
Saute shallots and garlic in butter until translucent. Then add flour, whisking constantly over medium heat until roux becomes light brown (about 5 minutes). DO NOT BURN! Slowly add chicken broth, whisking constantly to ensure mixture stays smooth. Add shallot and garlic mixture to a 4-quart or larger crock-pot.
If you don't have an immersion blender, blend the tomatoes before adding them to the crock pot. IF you have an immersion blender, then continue adding tomatoes, chicken broth, old bay seasoning, dill, parsley, pepper & paprika to the crock-pot. I would also add your white wine or cooking sherry at this point too.
With a sharp knife cut off the fan part of the very end of the lobsters and add those to the crock-pot.  I like to put them in their a fine mesh strainer or cheese cloth to prevent shell from getting into the soup. Stir, cover and cook on low for 6 hours or 3 hours on high.
Remove the lobster tail ends and discard. Using an immersion blender puree the soup mixture to your desired chunkiness. (I pureed the tomatoes before, so no need to do this portion.) Add your lobster tails to the soup, cover and cook 45 minutes on low or until the shells turn red and the lobster meat is cooked. Remove lobster tails from the soup and let cool slightly. While the lobster is cooling add the cream and stir. With a sharp knife cut each lobster tail in half long-ways and remove the lobster flesh from the shells. Discard shells and roughly chop or shred lobster meat and add back into the soup. Before serving, top each individual bowl with a dash of Cayenne pepper (Optional, the flavor in the soup is superb by itself,but if you like it to have a little kick then add the Cayenne) and freshly grated parmesan cheese. Serve and enjoy!
I put this recipe into myfitnesspal, and here is the breakdown of the ingredients and the health facts.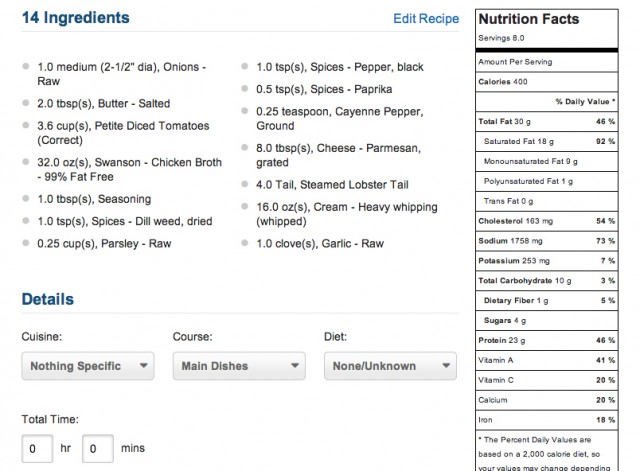 Enjoy.