One of my favorite snacks recently has been Larabars, they are very simple with no added preservatives or sweeteners and taste really good. They are pretty pricey to buy at around$1.15+ a bar unless you can find a good deal. I normally just make my own, so below is how I do it.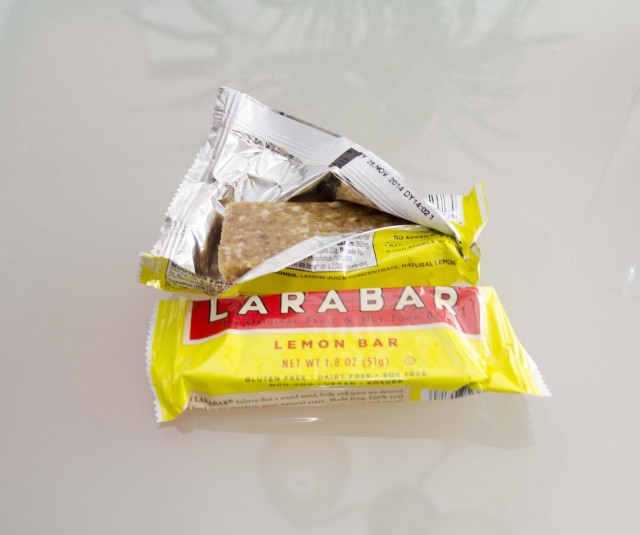 Here is what they normally look like, and on the ingredients portion you can see exactly what is in them. They have a lot of different flavors, my favorites are key lime pie, lemon, and apple pie.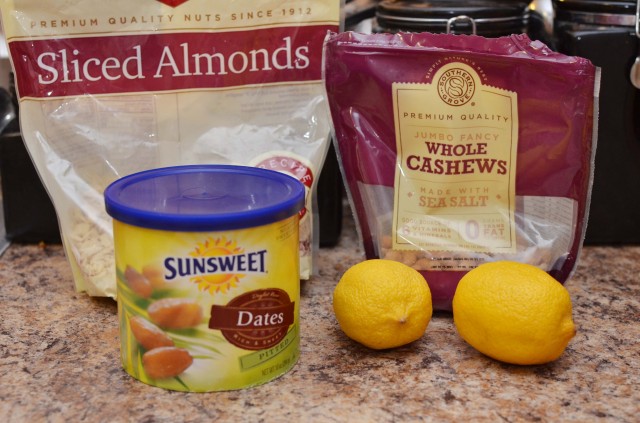 So for these, I needed dates, lemon juice, lemon rind, cashews, dates, and almonds.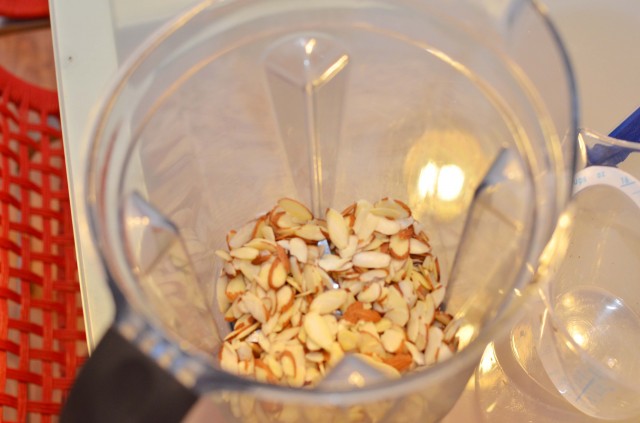 In a blender or food processor start by adding the almonds.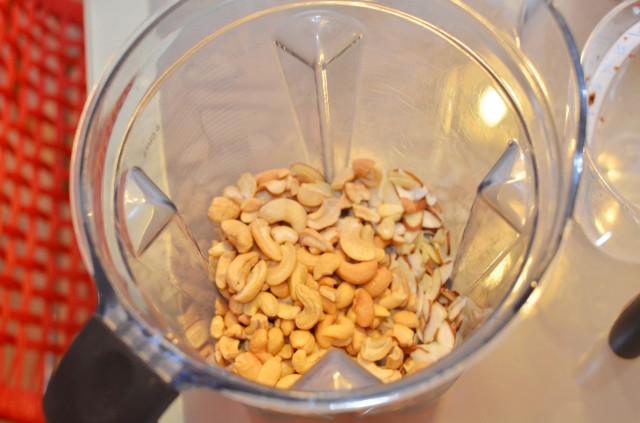 Then the Cashews.
The dates which are what gives the sweetness and act as the "glue."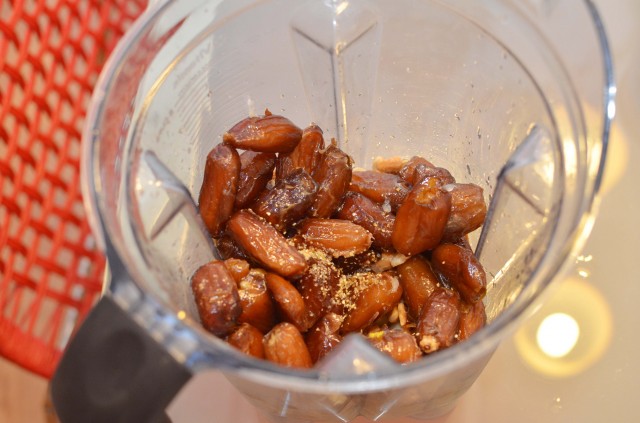 The lemon rind and lemon juice.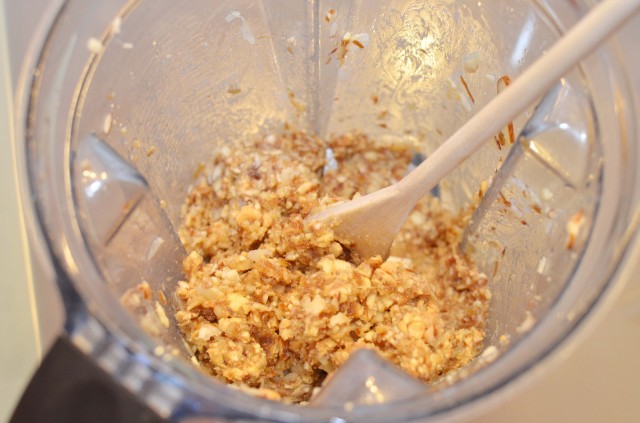 Blend it all together, a food processor would have done a better job,but I was fine with this consistency.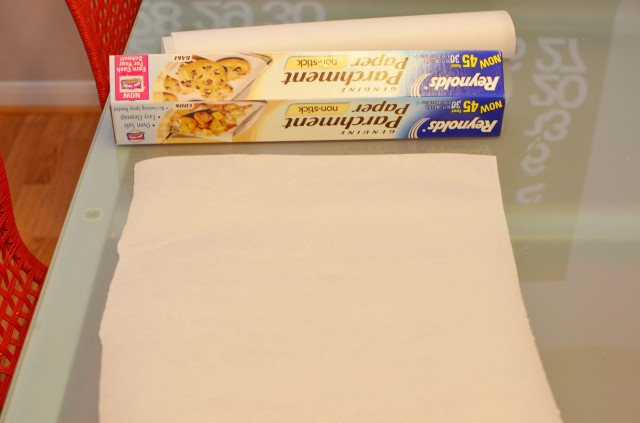 Layout some parchment paper.
Put your dough on top.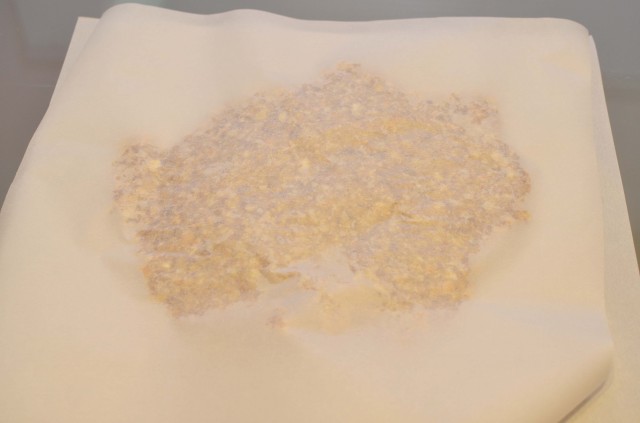 Then put another piece on top of that and start to flatten it out.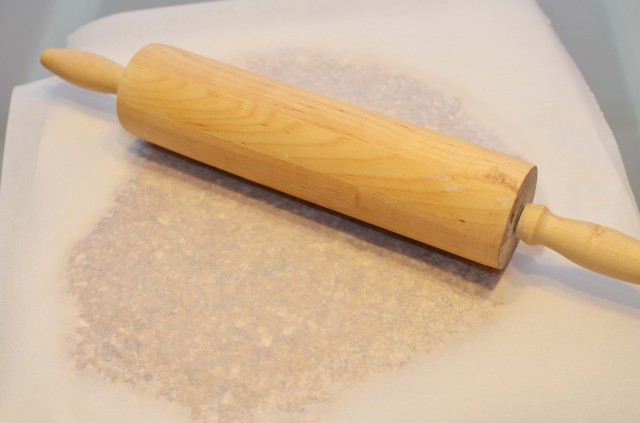 Then roll it to the desired thickness. Some people prefer to press it into a 8×8 baking dish instead of flat like this and that works just fine too.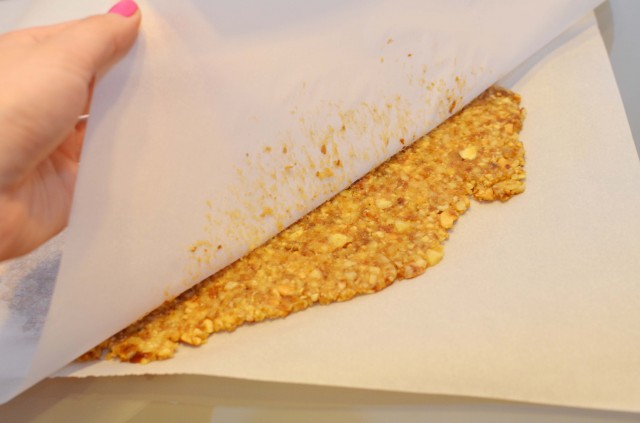 Since the ingredients are warm, they are still sticky.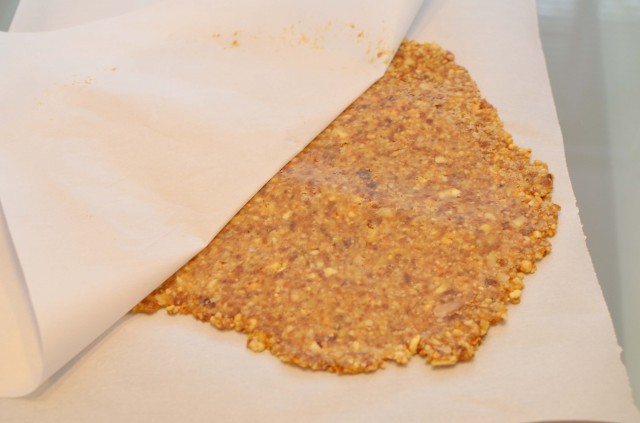 Put them in the fridge for a few hours, and then the top piece comes off very easily.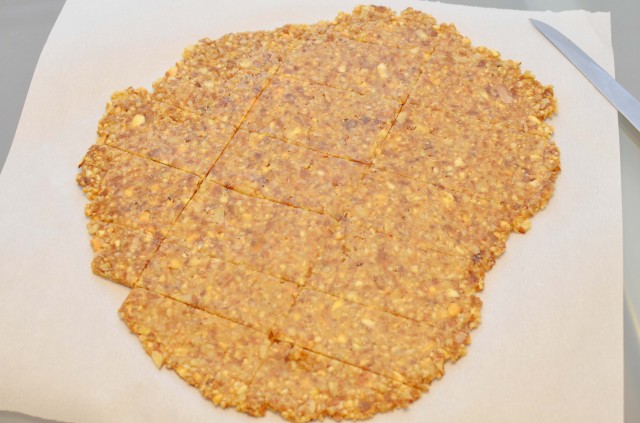 Then cut to desired size.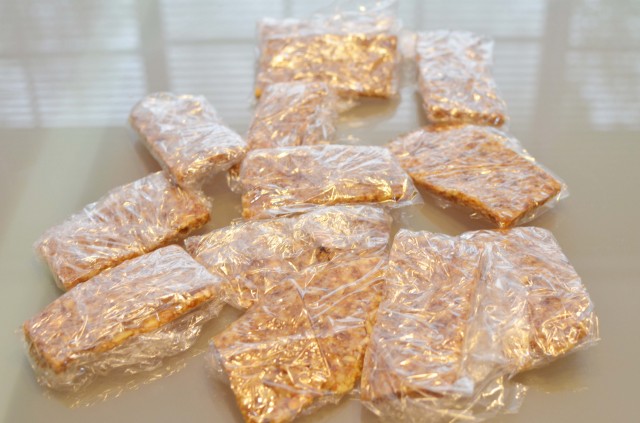 Wrap in saran wrap and store in a cool, dry place. I love these as they are quick, healthy snack. You can also make any combination that you want. If you want key lime pie version, instead of lemons use lime, and add in some coconut. If you want apple pie, leave out the lemon and add apple and cinnamon,etc. There are so many tutorial online for some of the more complex flavors.
Lemon LaraBars (recipe adapted from here)
Ingredients
1 1/2 cups pitted dates
1/2 cup raw cashews
1 cup raw almonds
zest of 1 lemon
Juice of 1 lemon
Teaspoon vanilla(optional)
Directions
Put it all in a food processor until everything is all nice and pulsed to oblivion together!
THEN! – all you do is press it into a pan lined with parchment paper, throw it in the fridge for a couple hours and then cut them into bar-like shapes!! Then wrap them in plastic wrap and you're good to go!! SNACKS FOR THE WEEK!!
I tend to keep one of these in my purse so that if I feel like I am going to pass out, I can eat it and feel much better.
Let me know if you have any question!