April 24th-27th, we were lucky enough to get to go on vacation with Kira and Andrew again. In October we had so much fun, that we were flattered that they asked us again. Below are the pictures from our trip.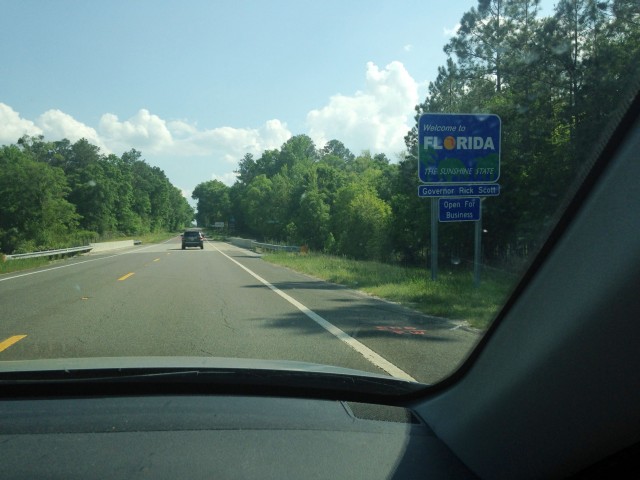 This year we went to Florida instead of Gulf Shores which is in Alabama.

The panoramic view from our townhouse from the deck.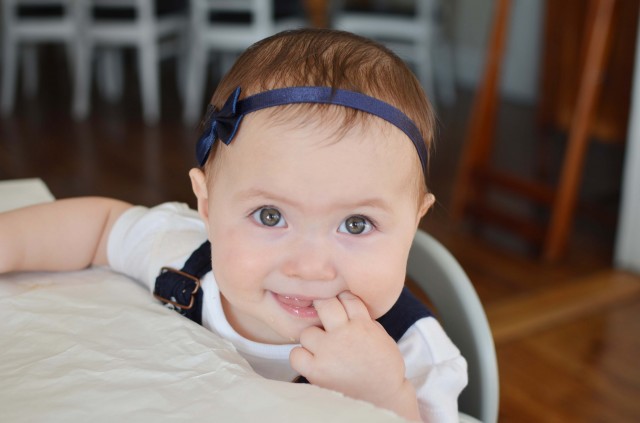 When we first got there, we went out to the Great Southern Cafe in Seaside for food.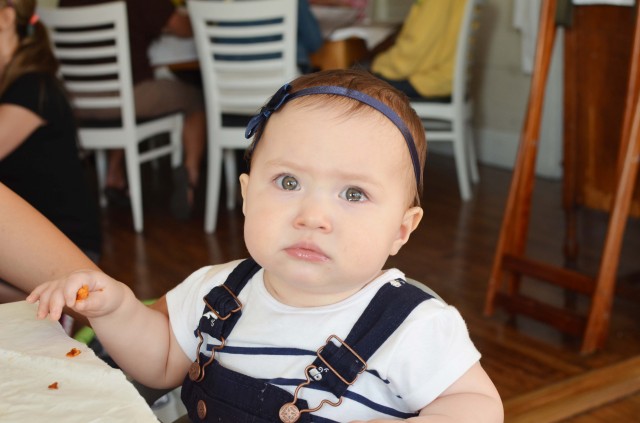 Alana knows how to play Grant. Andrew was telling us about Alana's "gel tears" that will just stay in her eyes and make you feel like a terrible person.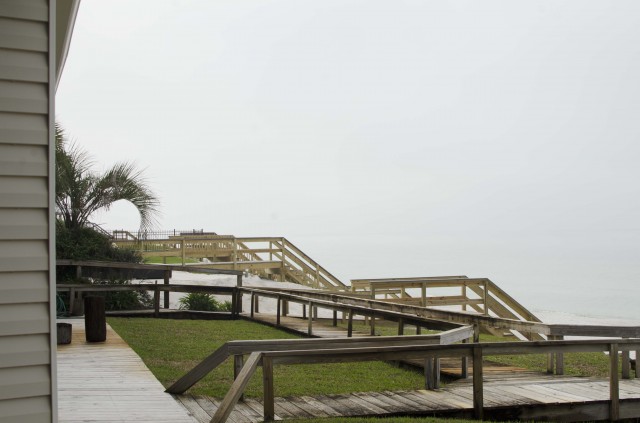 One of the mornings.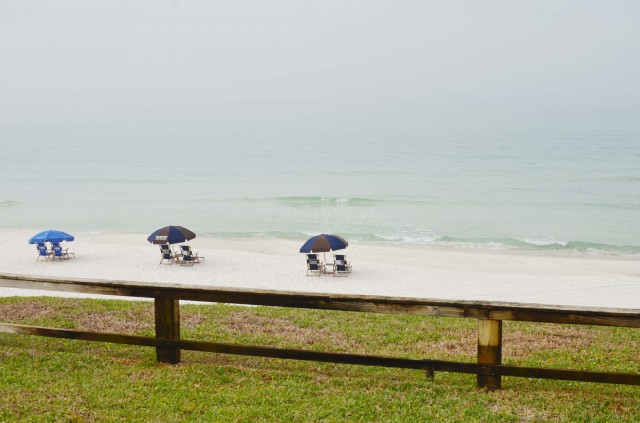 Before most people were out there.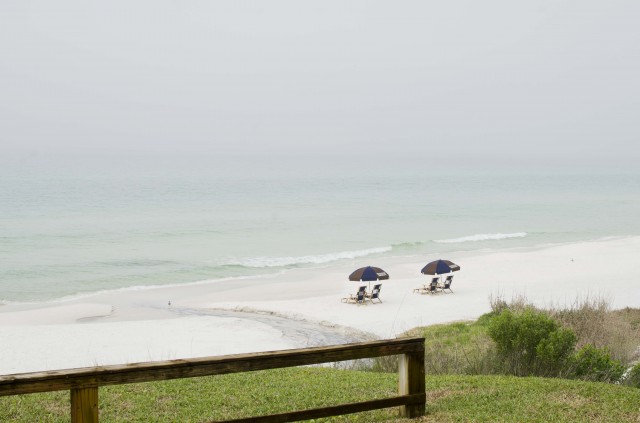 But our area wasn't crowded at all which was very nice.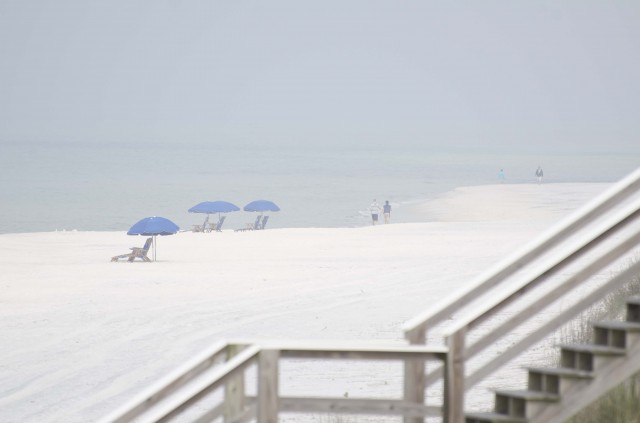 Kira, Andrew, and Alana taking a morning walk in the distance.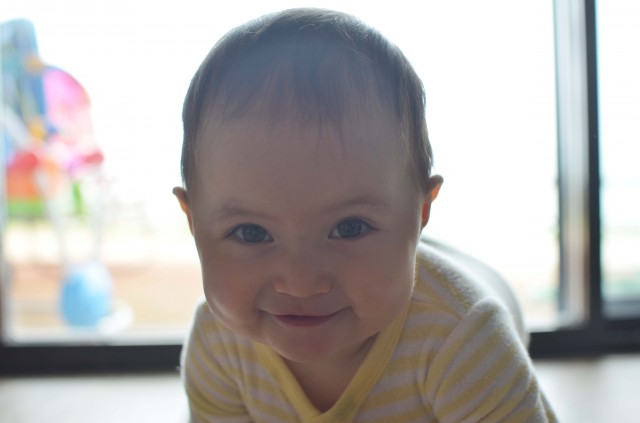 Alana happy as always.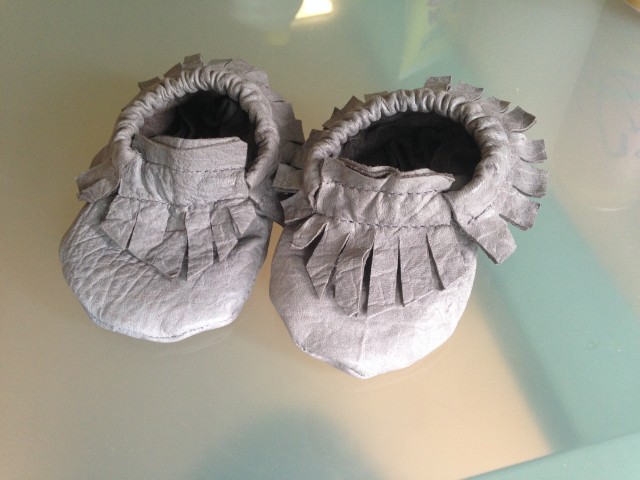 The moccasins I made for Alana that were almost too small.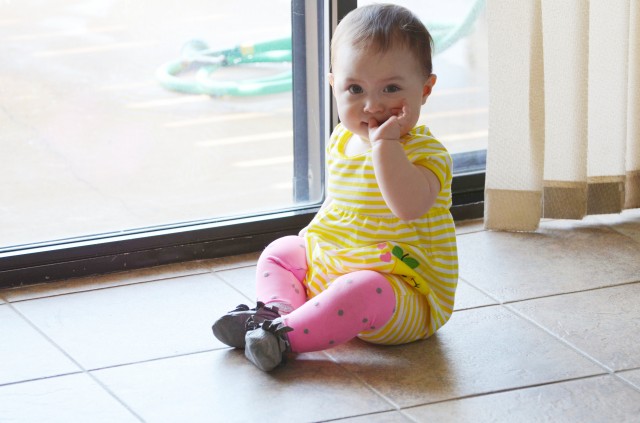 Here you can see her modeling them off.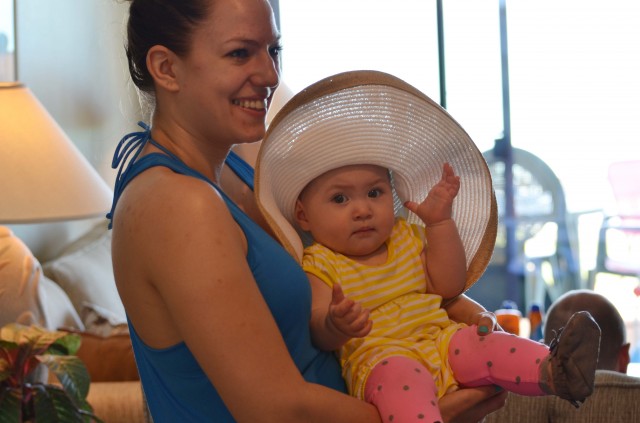 She liked my hat too.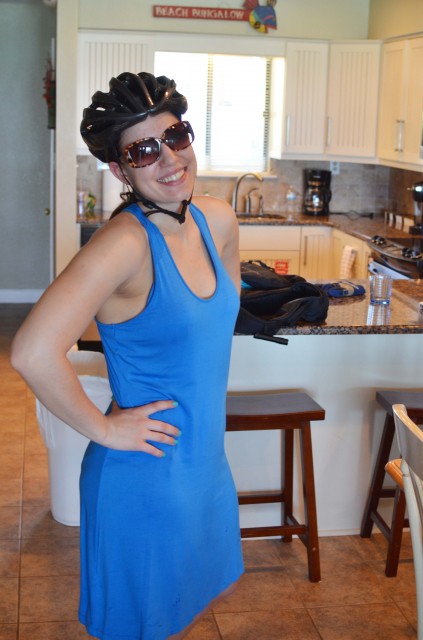 We were waiting on the rental company to bring Alana's helmet so that we could all go biking.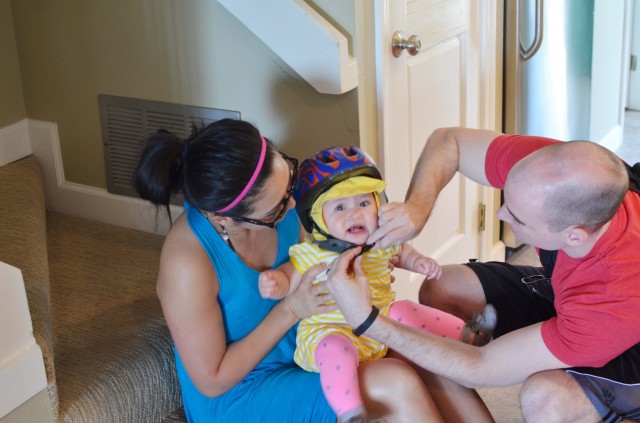 She LOVED the helmet.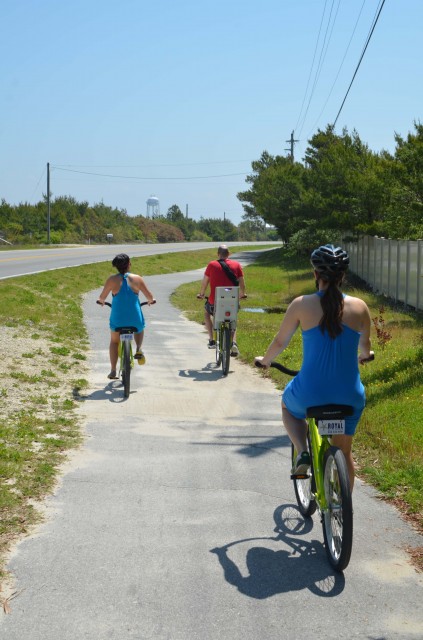 Three of the bikes were provided by the rental company of the townhouse as well as Alana's helmet and seat. Grant brought his own bike.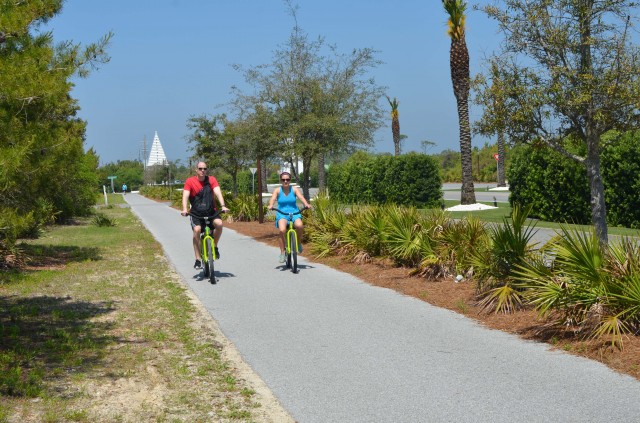 We rode to Alys beach which is really ritzy and rode around.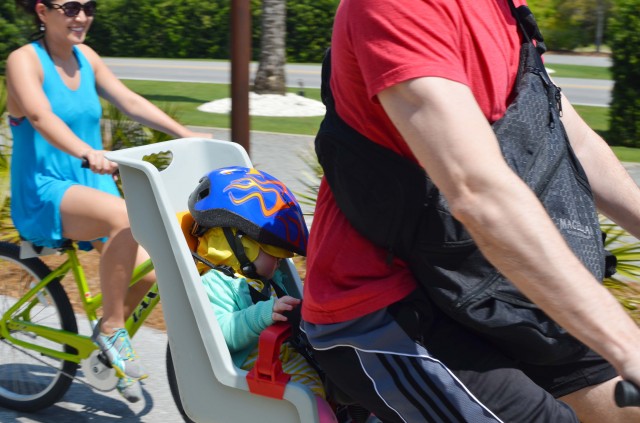 Alana in the car seat.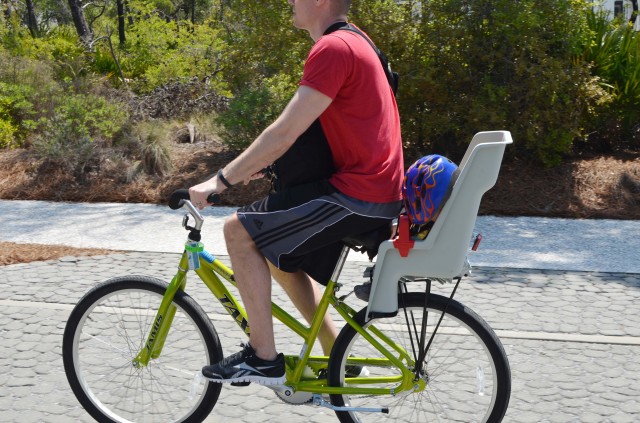 She was asleep really soon.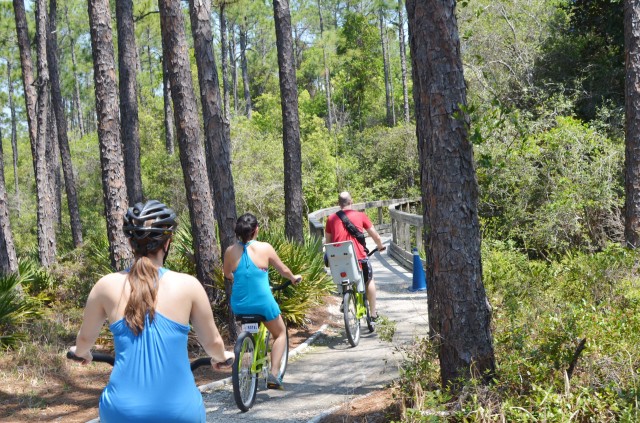 Around Alys Beach, they had a nature bike trail so here are some pictures from that.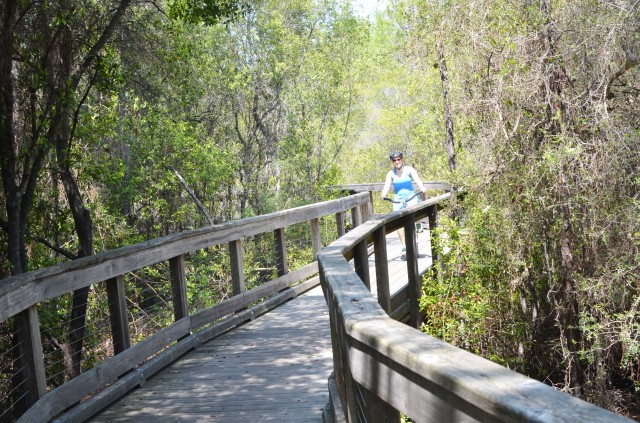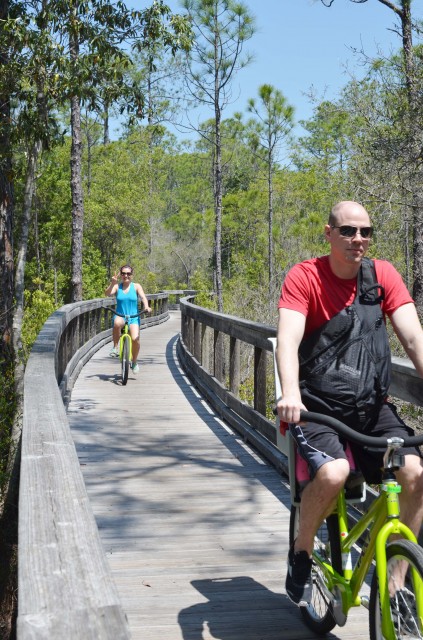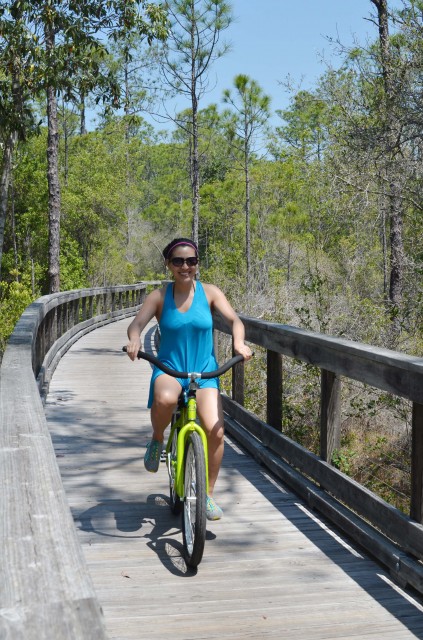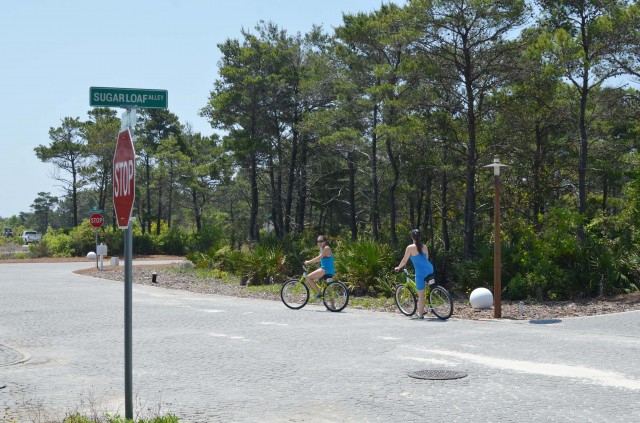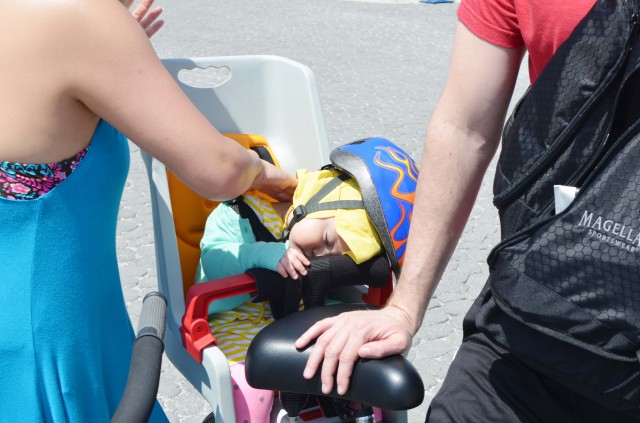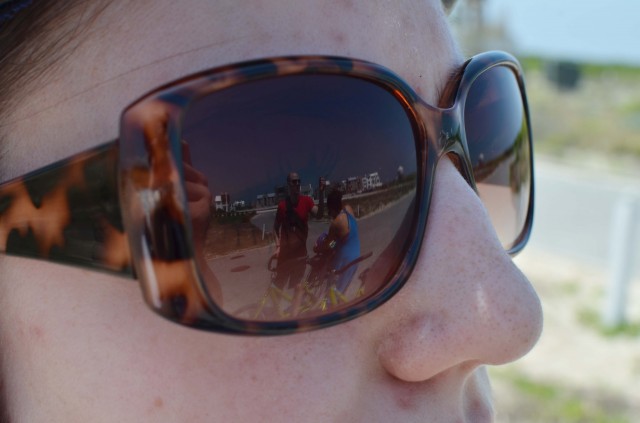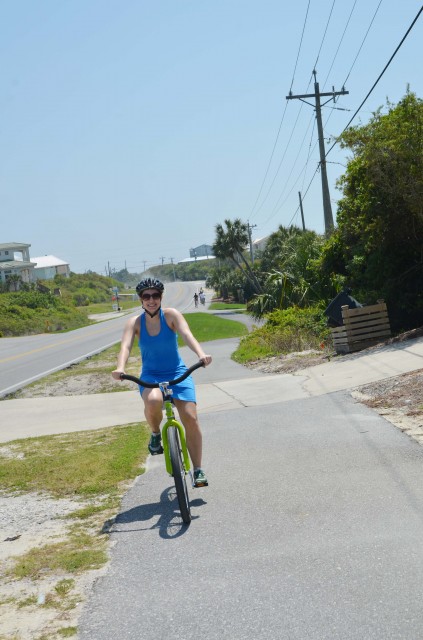 On the way back from Alys Beach, they had bike trails along side the road for a really long way so it was a lot of fun to go biking.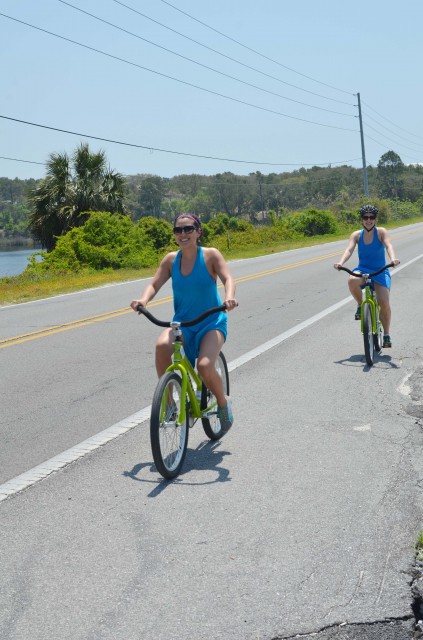 Andrew took Alana back to the townhouse to nap while Grant, Kira, and I continued on.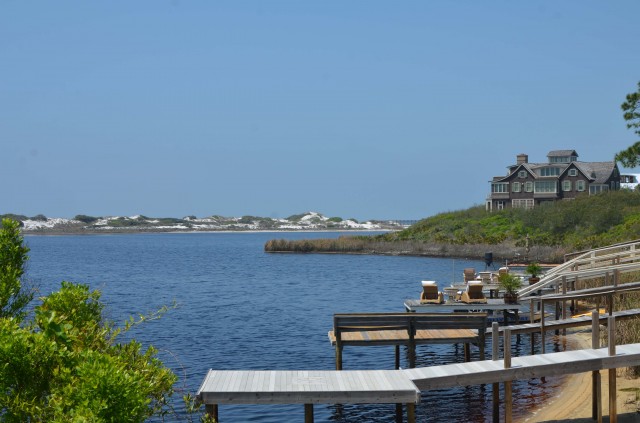 One of the pretty views along the way.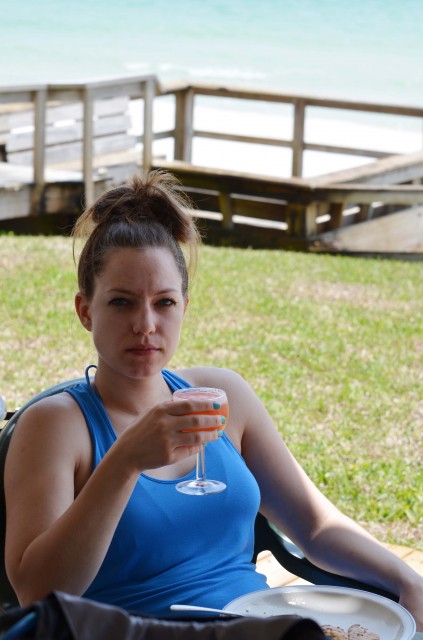 When we came back, Kira and I tried a new drink that Kira's coworker had recommended. It was amazing, so if you are looking for a good,  fruity, and refreshing drink here is the link to it!  The only thing we changed was we pureed the strawberries so it was more like a slushy.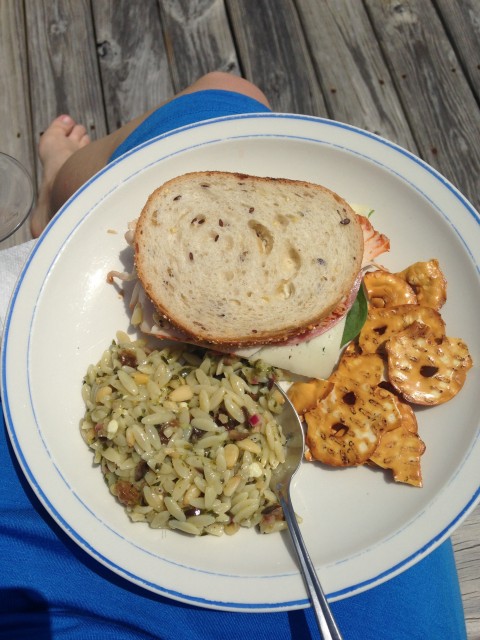 Vacation meals we planned just like our last trip. We took turns making breakfast and lunches which are always laid back, and then we go out to a restaurant for dinner.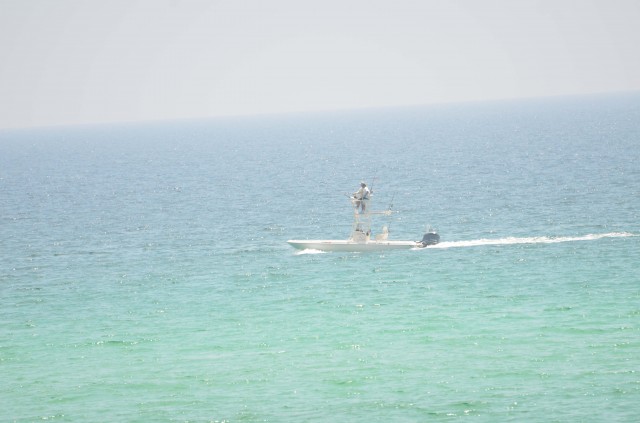 Then we spent time on the beach.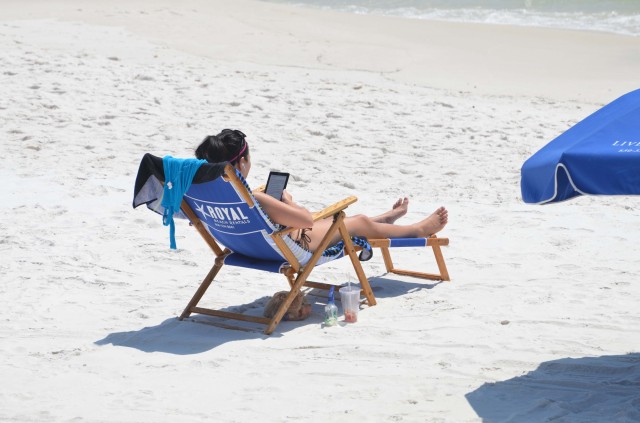 Kira LOVES the beach and really gets her monies worth.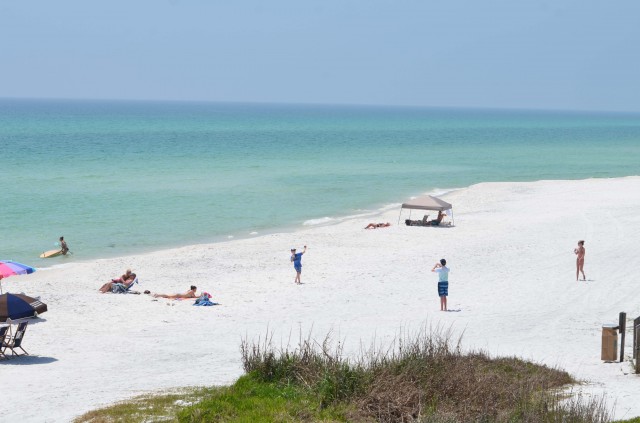 How not crowded our beach area was.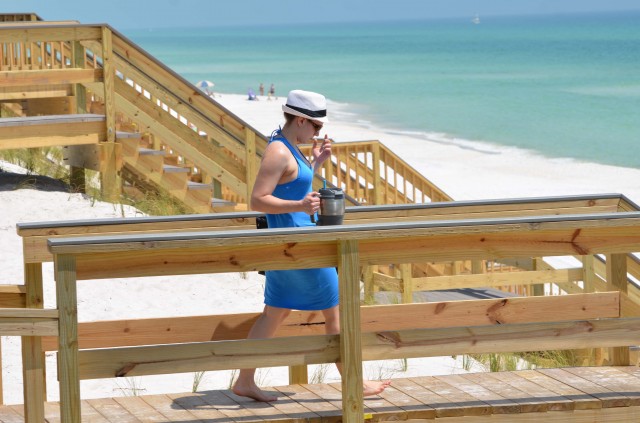 Going to the beach.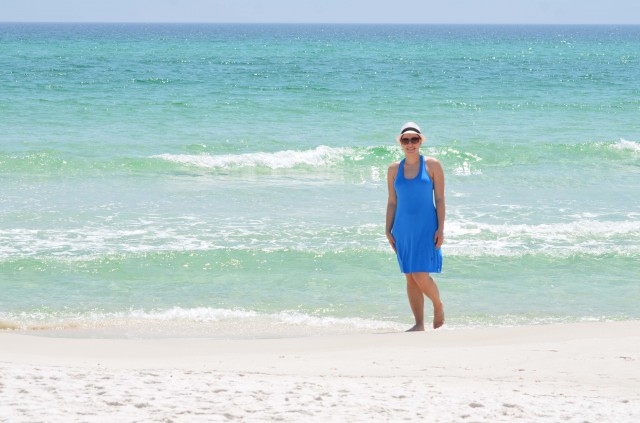 The water was so nice, one of the days it was really smooth with very small waves it was so nice.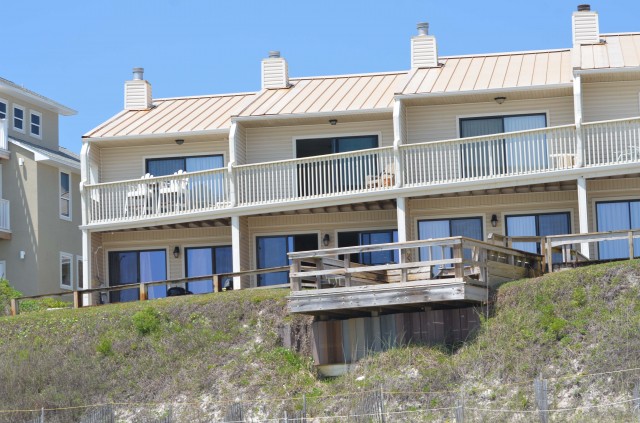 We stayed in the middle townhouse.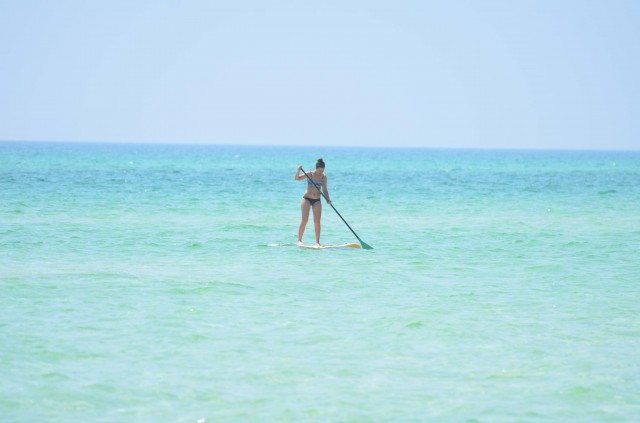 One of the other people paddle-boarding. Grant really wanted to try this, so next time we go maybe I can convince him to do it.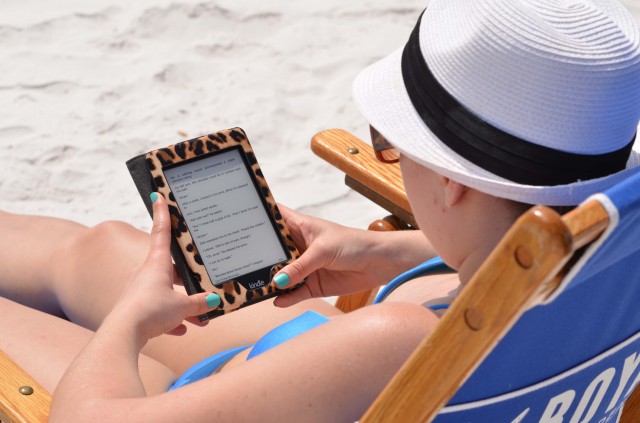 Reading on the beach is really nice.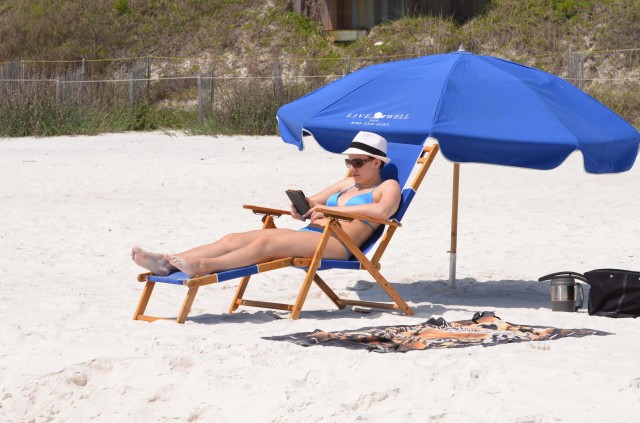 More reading.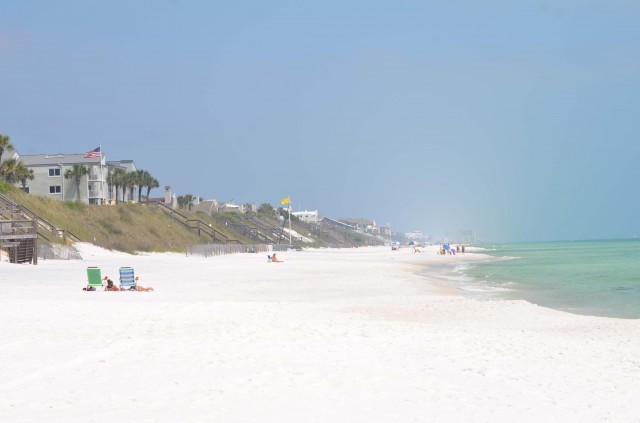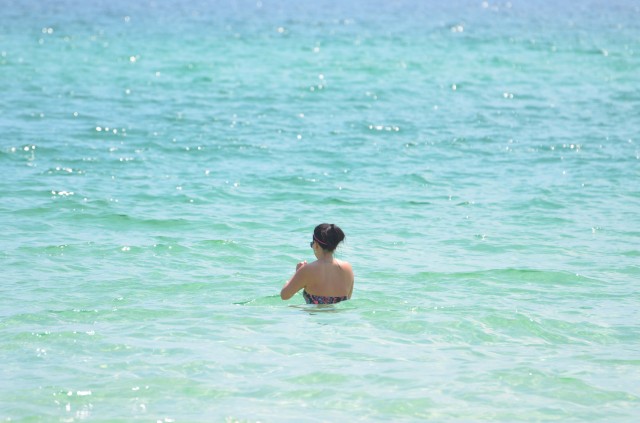 Kira has no fear and goes out super far in the water, there was a sand bar that you could get to, and so I think she was on that a few times.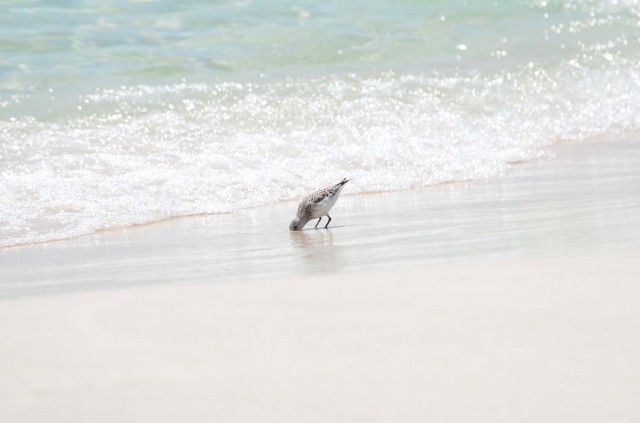 Lots of wild life.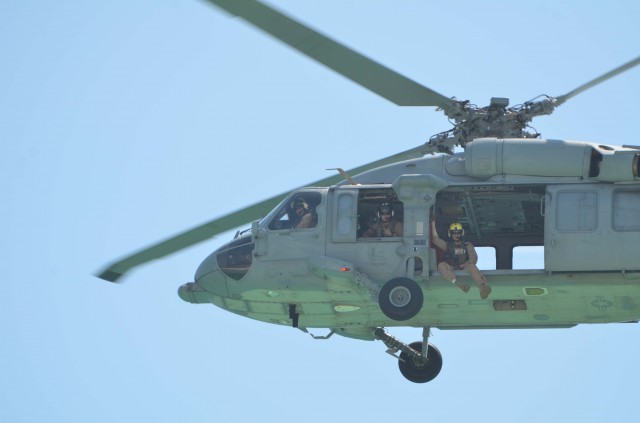 A Seahawk helicopter that we saw.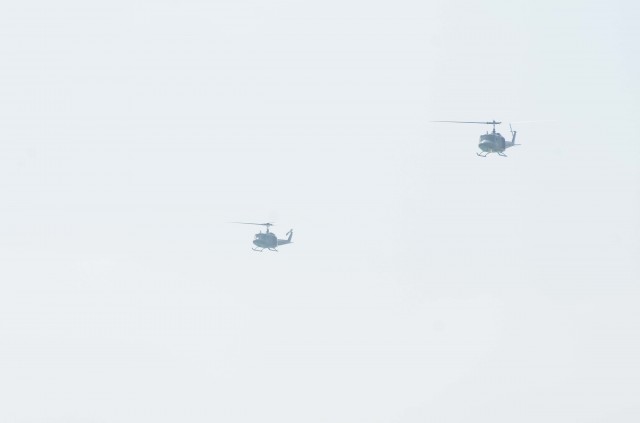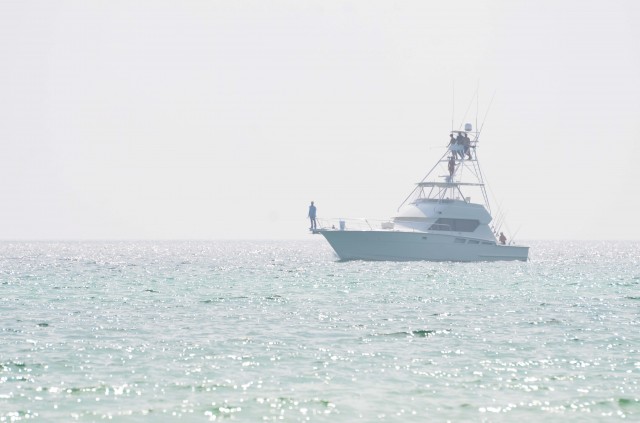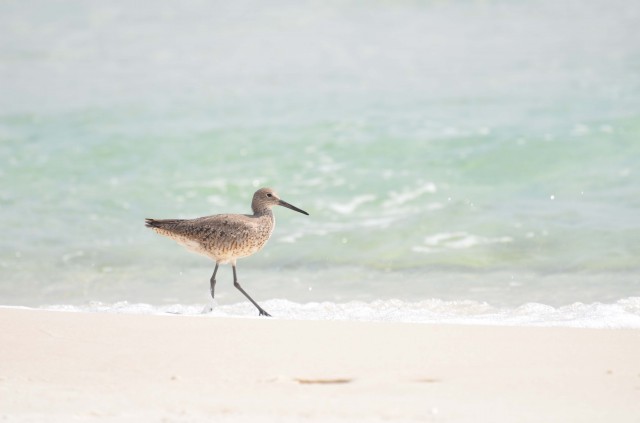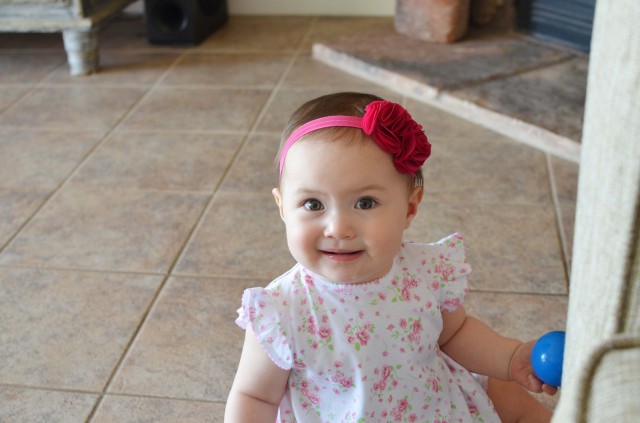 Alana's unsure smile expression that he wears until she is sure on whether or not she wants to smile. This is JUST like her papa.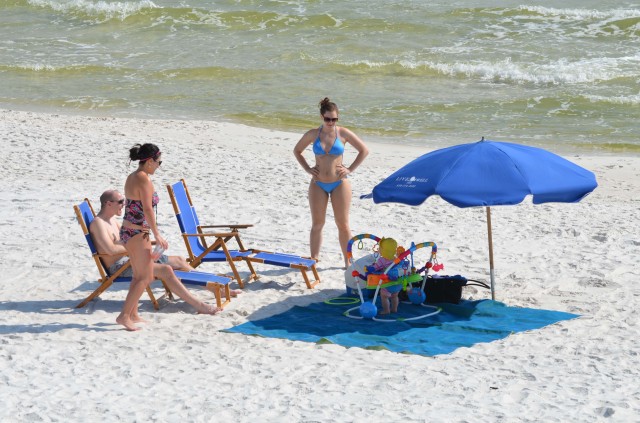 Alana getting spoiled by all of our attention.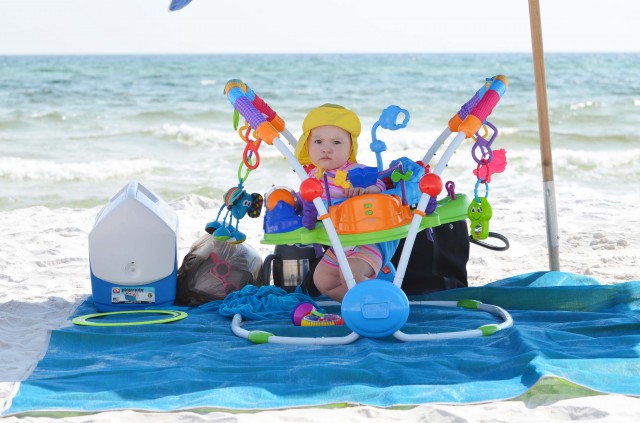 She ain't messing around, she knows how to party at the beach.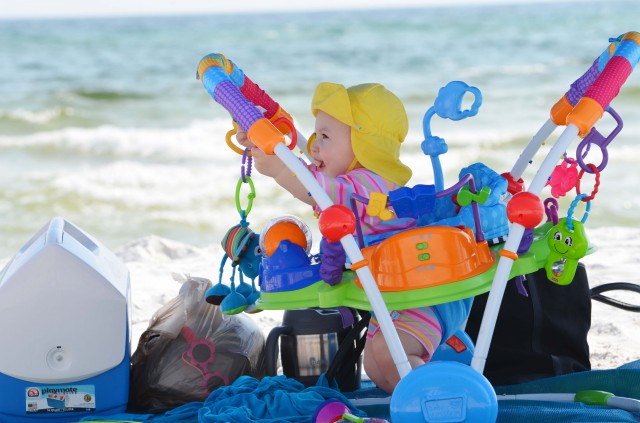 She loved it, ate sand, and liked the water when it didn't make her cold.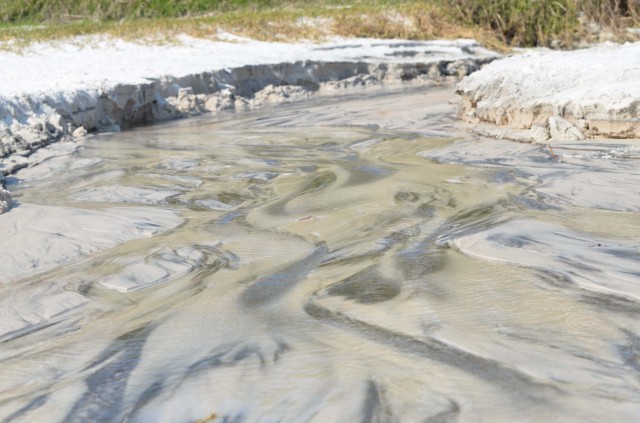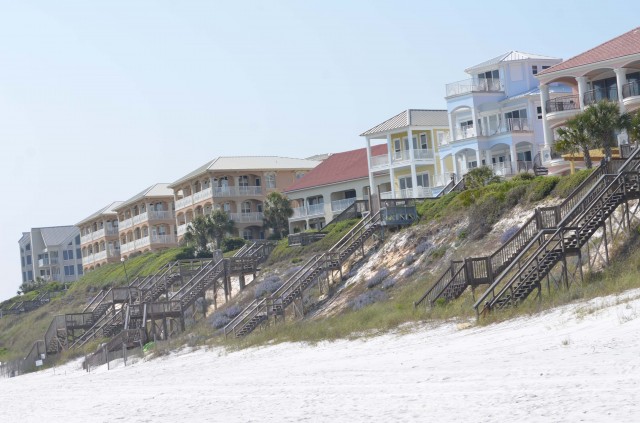 Some of the other homes.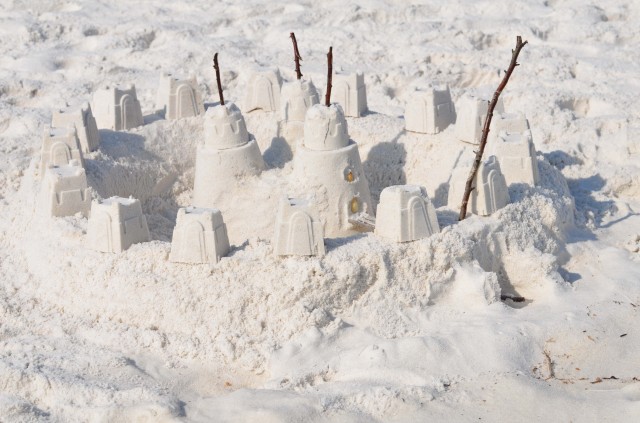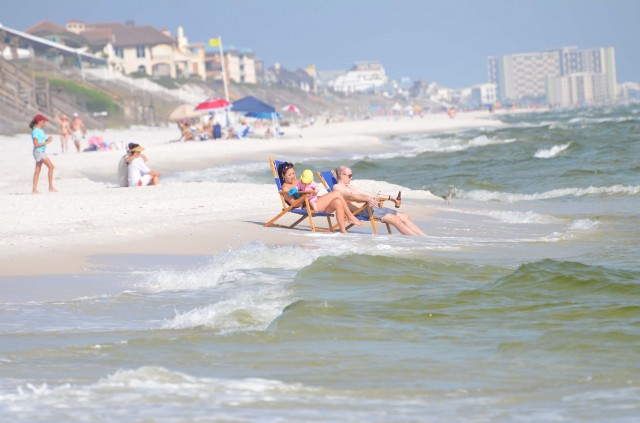 She is just always happy.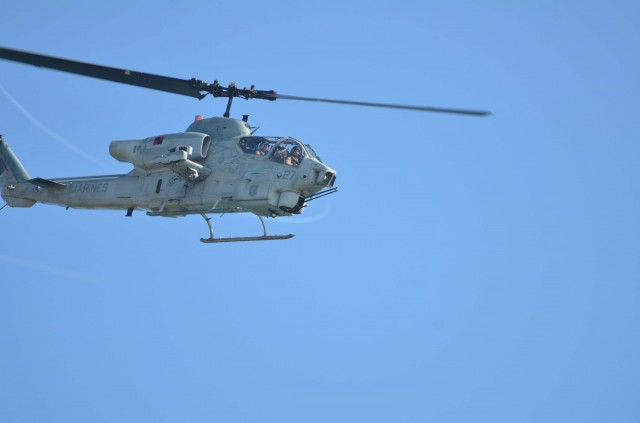 A Super Cobra Helicopter.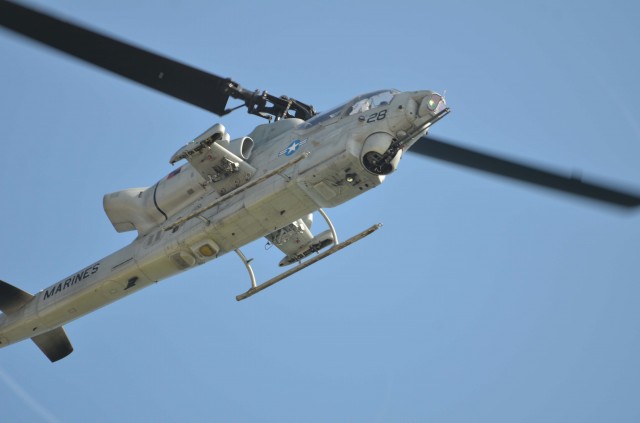 We ate out at a few other places, and one of the nights we got to "babysit" Alana which included staying at the townhouse while she slept. But hopefully it wasn't too stressful for Kira and Andrew to leave her behind with us.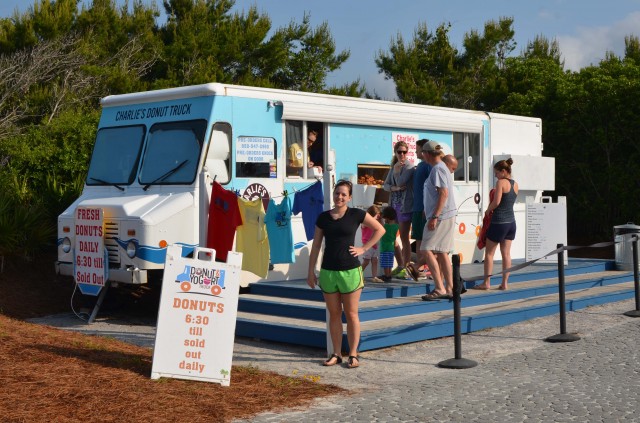 We heard this food truck had amazing donuts is Alys Beach.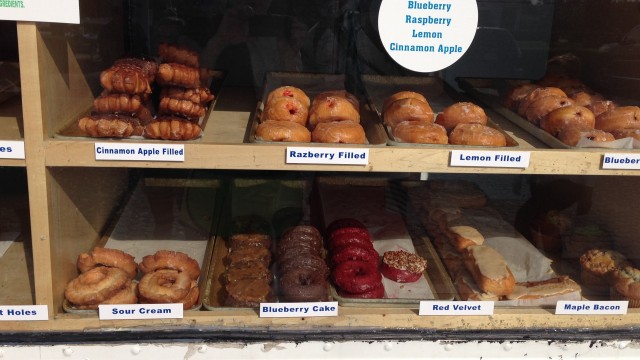 They sell out every morning by 8 or 9am sometimes, so Grant and I rode our bikes there to get breakfast.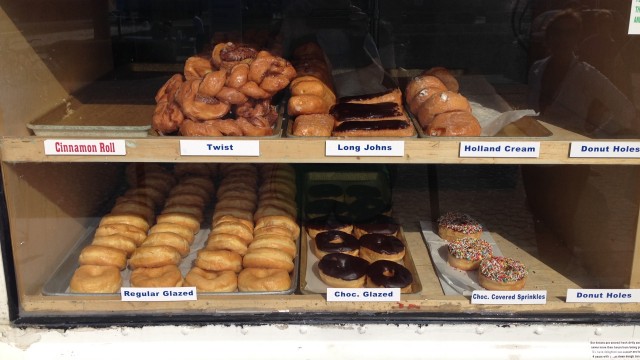 Here are more of their options. I thought they were really good.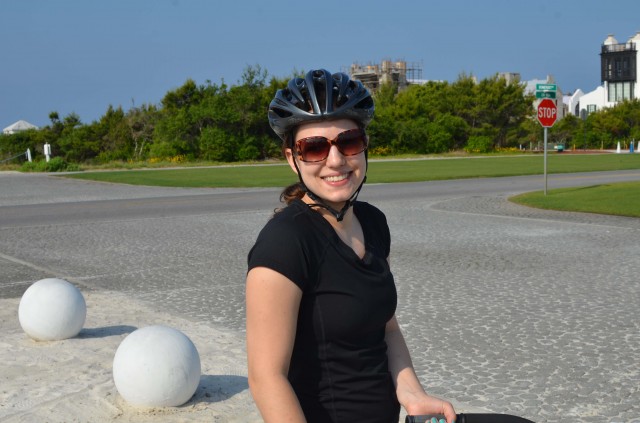 Getting ready to head back with breakfast.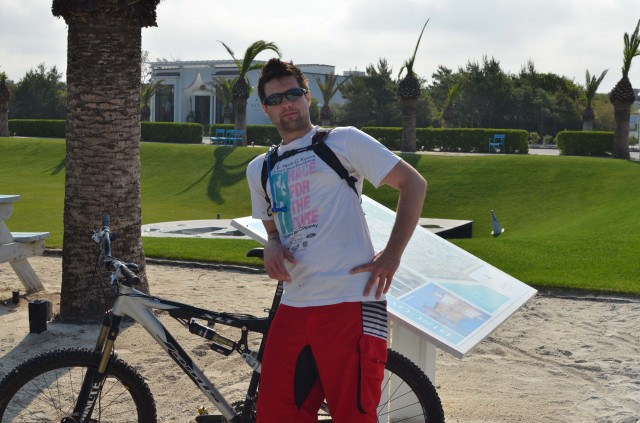 The only picture Grant would let me take of him, sigh, Gail understands.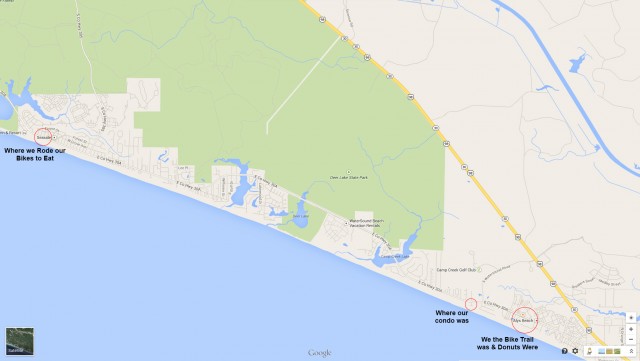 Here is a map of where our condo is and where we rode to get donuts and the Alys Beach Bike Trail to the right. After breakfast, Grant and I decided we wanted to ride our bikes to SeaSide area which is to the left on the map. It is 6 miles each way, but there is a bike lane the whole way.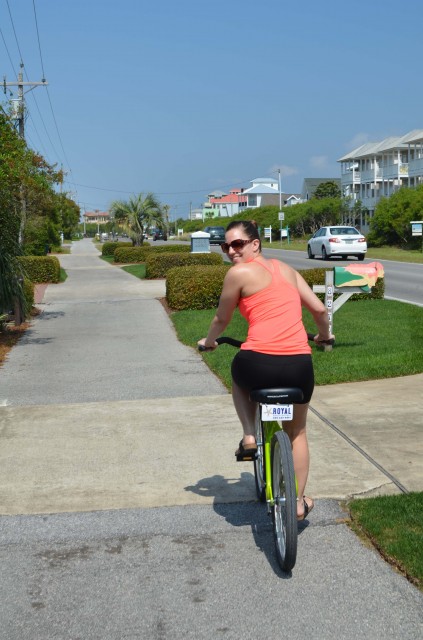 So we set off.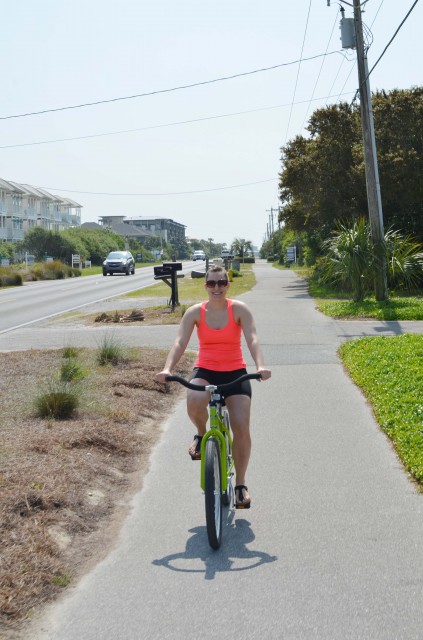 I had never ridden that far, so I was a little nervous about making it there.
A picture that some nice ladies took of us half way there.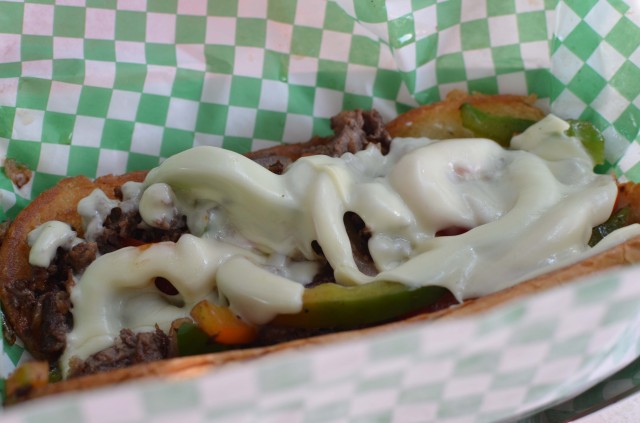 Once we made it to Seaside, we ate Philly Cheese Steaks at Pickles restaurant.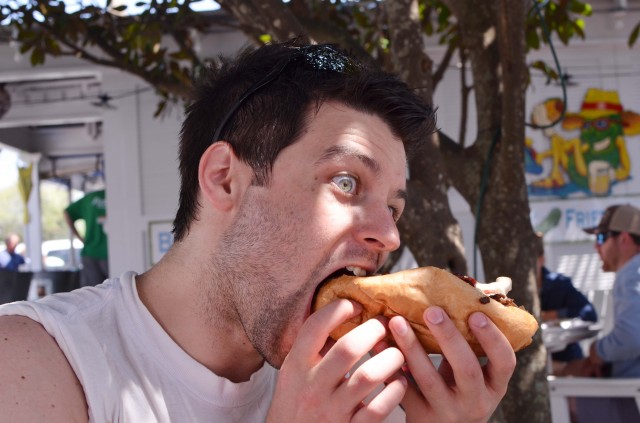 It was amazing, especially after such a long ride.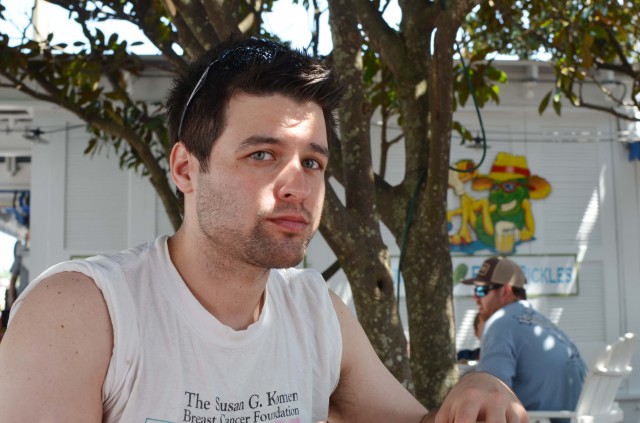 Then we walked around a little bit more, they have a lot of boutiques and there was also a farmers market going on. The place was packed which as everyone knows Grant LOVES crowds. 🙂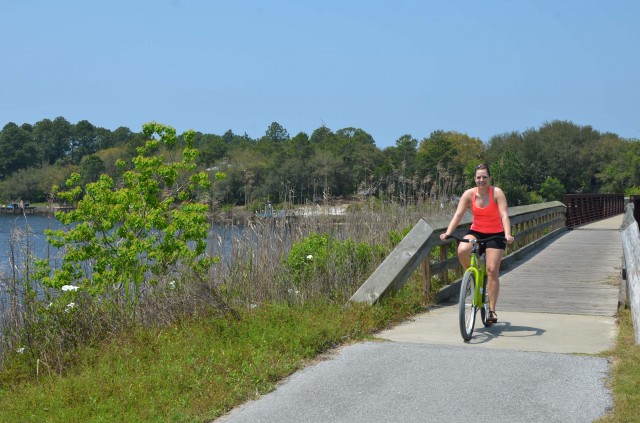 On the way back; it was so much fun riding that far, and I was excited that we managed it no problem.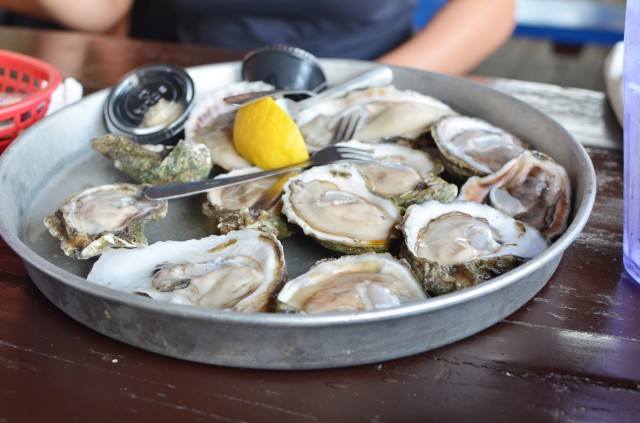 Then we tried the hurricane oyster bar which was really good. These were Andrew's Oysters.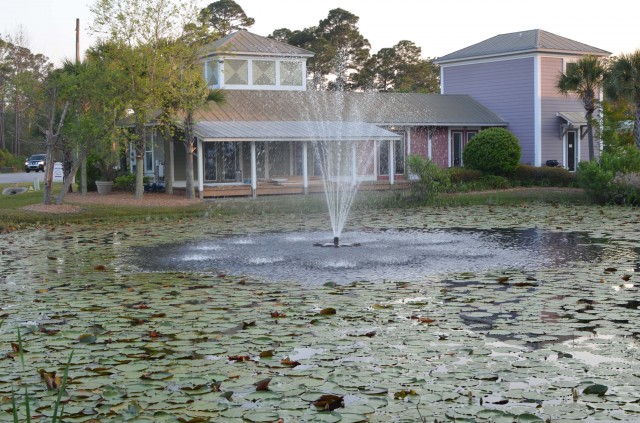 The outside view from their patio.
After the restaurant, Alana thinking we are going back to the car, but we decided it was time for some group shots.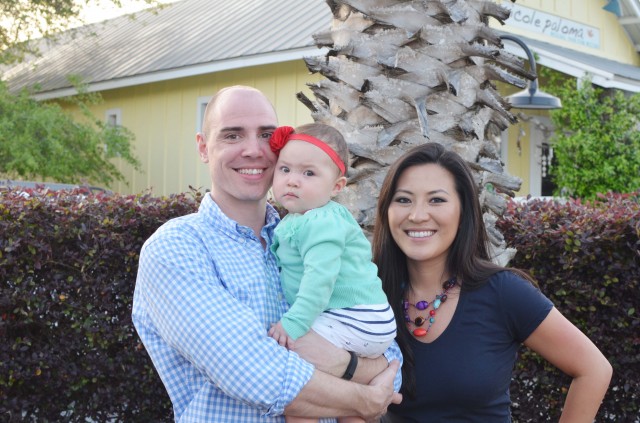 I loved this family picture, I wish Alana were smiling but she was giving us her poker face the whole time.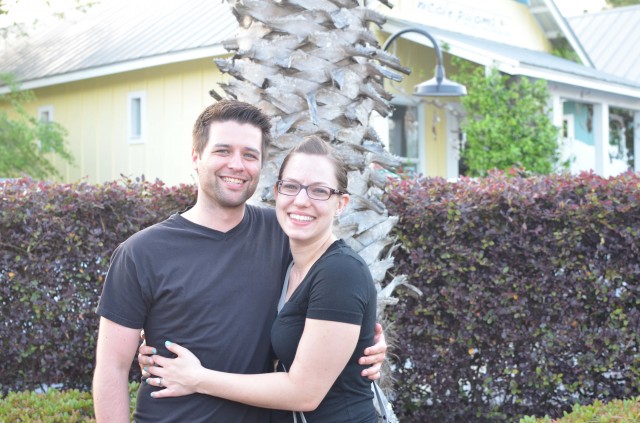 No, the black shirts are not supposed to be matching on purpose.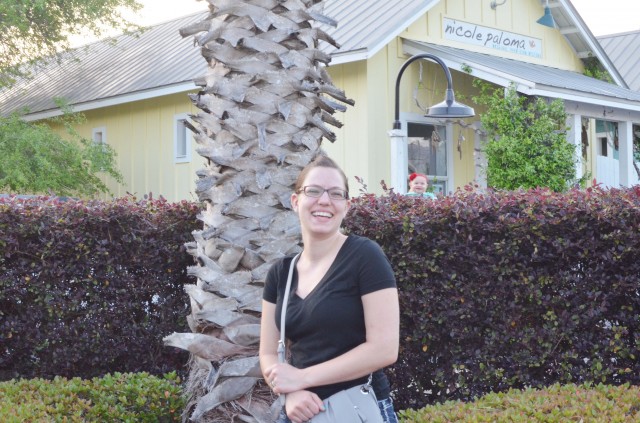 Alana getting placed correctly.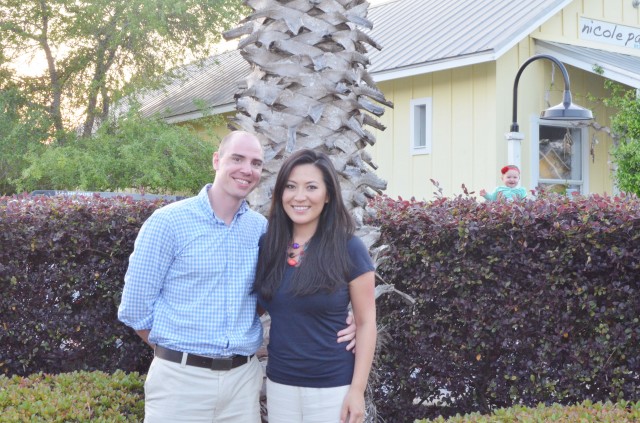 And a fun one because we could.
The next morning it was time to head back to AL.
We had such a great time, thanks again Kira and Andrew for letting us accompany you. We weren't thinking we would be going on a vacation this year, so, this was a very nice break from work and the stresses of everyday life.