So we are always looking for great, fast recipes that both Grant and I like. Here is one that I found on the  http://carrotsncake.com/ blog which lately, has been one of my favorites. This dish is obviously gluten free, dairy free, and can be sugar free if you choose to sub a different sweetener.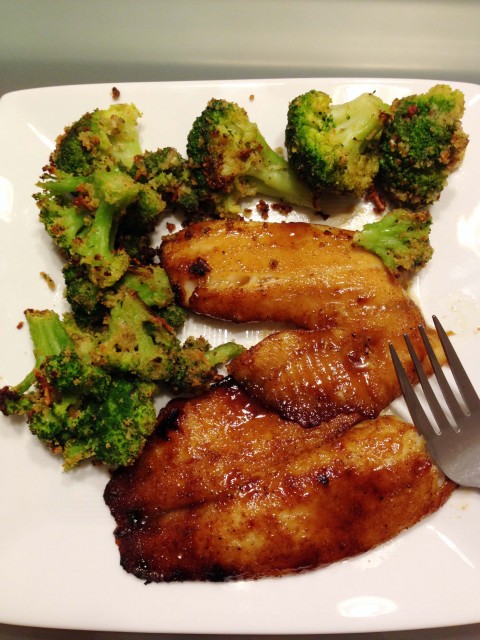 Here was our final plate of the Soy-Glazed Broiled Tilapia, and the Frozen Roasted Broccoli that I made as the side, recipe HERE.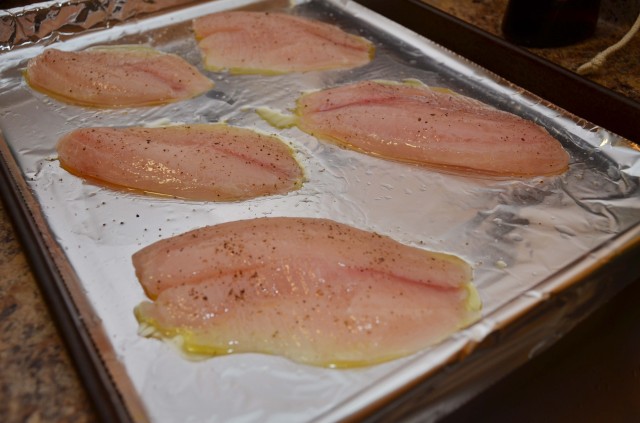 First, take fresh or thawed fish, I used tilapia, but I am pretty sure you can use any kind you want. Preheat the oven on the broil setting, place the fish on a greased cookie sheet or foiled and then greased cookie sheet. Then wipe the washed filets with olive oil or fat of your choice and sprinkle with salt and pepper.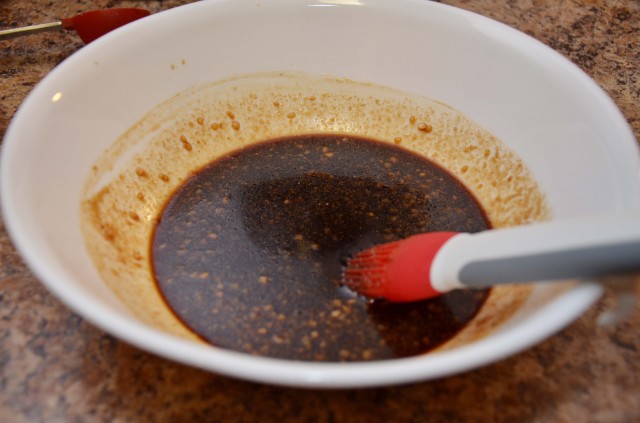 Mix the ginger, sweetener of choice(brown sugar, Truvia
, honey,etc.), and soy sauce or Coconut Aminos
 if you prefer that.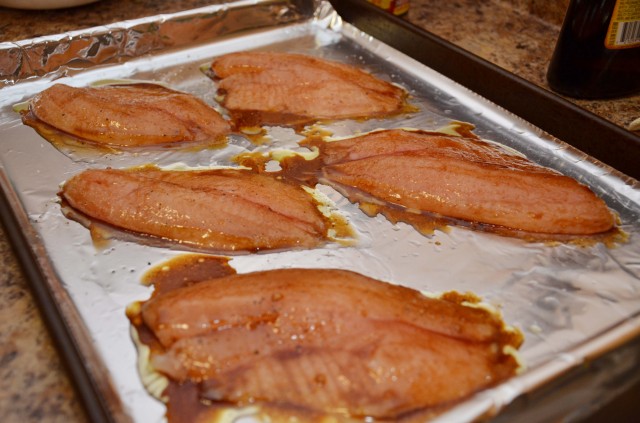 Wipe the fish with the glaze and place in the top rack of the oven for two minutes. After two minutes, take out and wipe more glaze on top and put back in for another two minutes. Then remove and repeat for the last two minutes of broiling, and then they are done!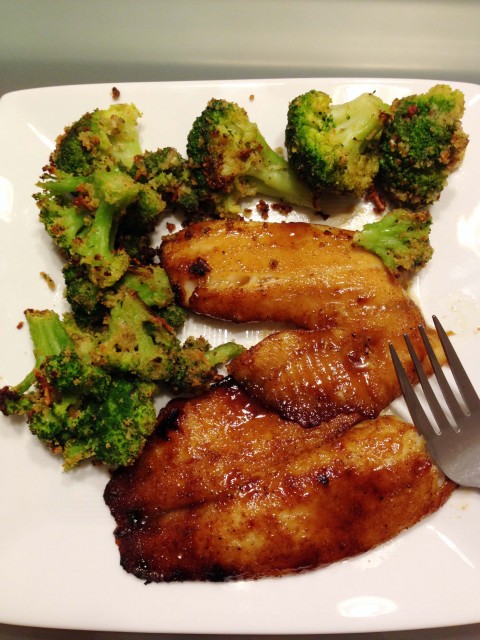 Serve with Veggie of your choice.
Ingredients
2 tablespoons brown sugar or other sweetener
1 tablespoon low-sodium soy sauce or coconut aminos
1 teaspoons of ground ginger
4 – 6-ounce pieces white fish fillet (such as cod or halibut)
2 tablespoons plus 1 teaspoon Olive oil (I don't measure out just drizzle the fish and then spread out with Basting Brush)
kosher salt and black pepper
Directions
Heat broiler. In a small bowl, combine the brown sugar, soy sauce, and ginger. Set aside.
Place the fish on a foil-lined broilerproof rimmed baking sheet. Drizzle with 1 teaspoon of the oil and season with ¼ teaspoon each salt and pepper.
Broil until the fish is opaque throughout, 5 to 7 minutes. Baste with the soy mixture every 2 minutes of cooking.
Serve the fish with vegetables of your choice.