We have been doing a lot of trips to Nashville before and after my niece was born, and we might be hosting Gail this year for Thanksgiving and traveling for Christmas and our beach vacation. We knew we didn't have a lot of time left in there to see Simon and Sarah,but we really wanted to make the effort to see them. We went to see them for Thanksgiving last year, and they came to use at New Years, and I saw Sarah for a few hours during Kira's Baby Shower in June,but other than that we haven't spent much time with them. They just moved into a new Apartment/Loft, and so we felt bad that they had to scramble to be ready to host, but Labor Day Weekend was the perfect time to travel since we had an extra day.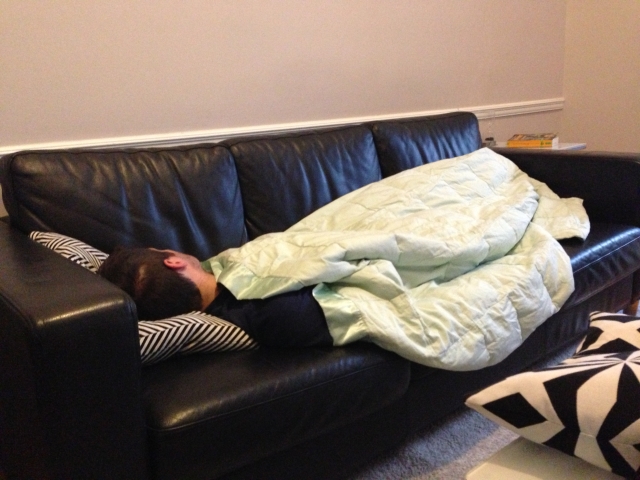 The day before we left Grant was feeling really sick and actually took the day off. Honestly since we have been married for around 5 years, I think this is the second time he was sick. The first was while he was training in Chicago for his first job. Luckily after a day of rest, lots of orange juice, we were good to go the next day.
We arrived around 5pm on Friday at Simon & Sarah's new loft. They gave us the tour which was awesome. We LOVE their new place and are totally jealous that they actually have lofts to rent. Huntsville has two different lofts, both are CRAZY over priced and they are newly built to act as lofts but have very traditional detailing which is weird to me.
After getting a tour,etc. we had dinner, Sarah made us really tasty homemade pizza after which we talked and just hung out. Grant and simon were trying to figure out the internet situation since their reception in their loft was pretty poor.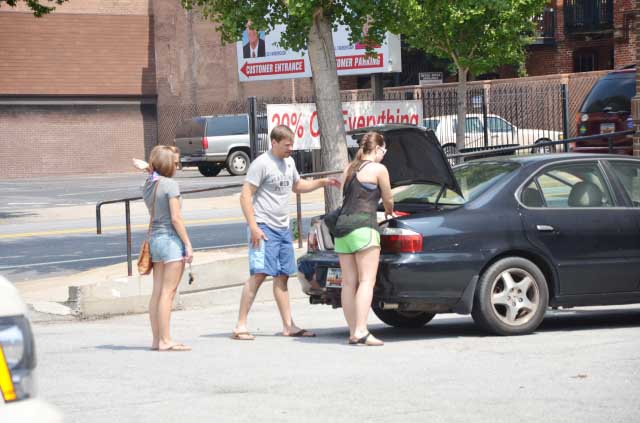 Saturday we were able to sleep in, eat a nice breakfast, pancakes I think, and then slowly get ready. We were invited to their friend's house for boating.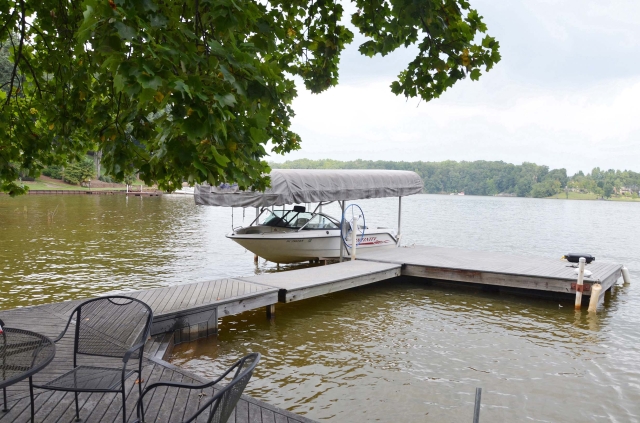 Their dock and one of their boats.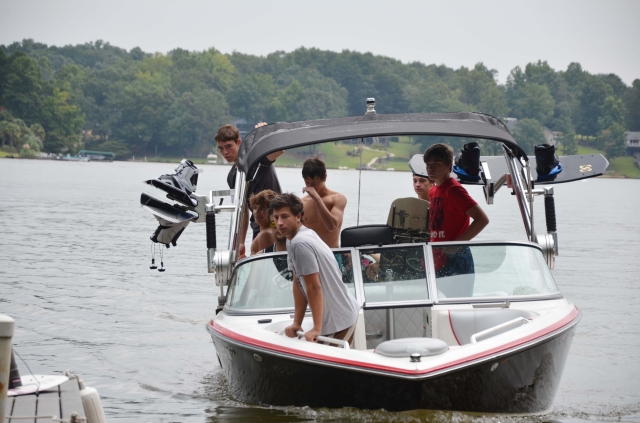 When we arrived the two sons of the family we were visiting had friends over, and they were just getting back in from wake boarding.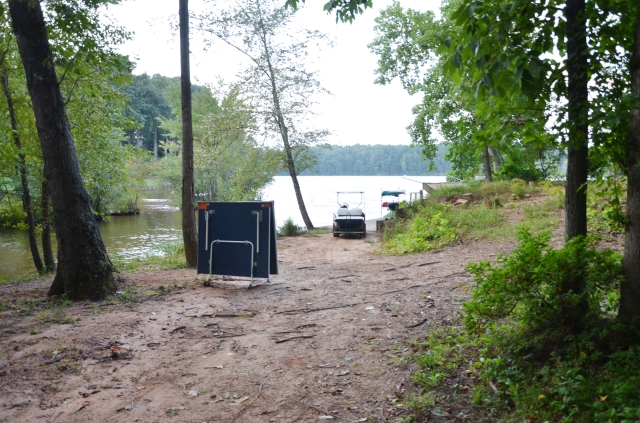 They had a beautiful property, here you can see part of the walk way down to the dock.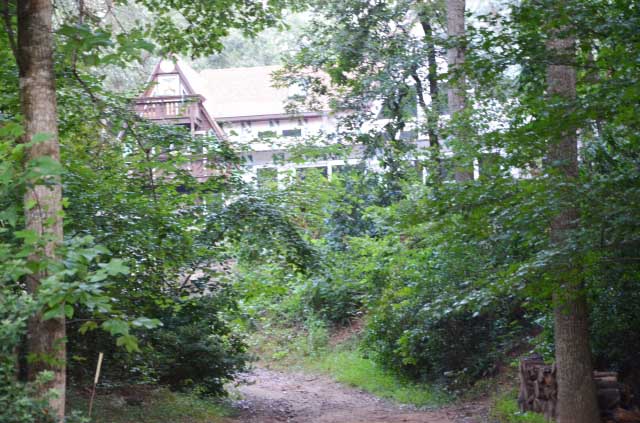 Here is a view of the back of their house, the water was to our backs.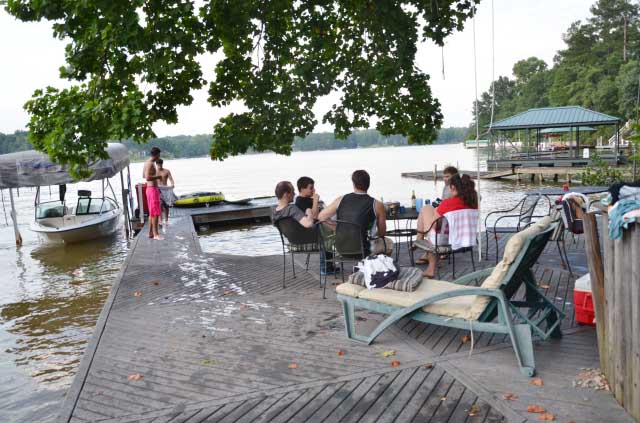 Everyone just hung out and chatted.
One of the guys wake boarding.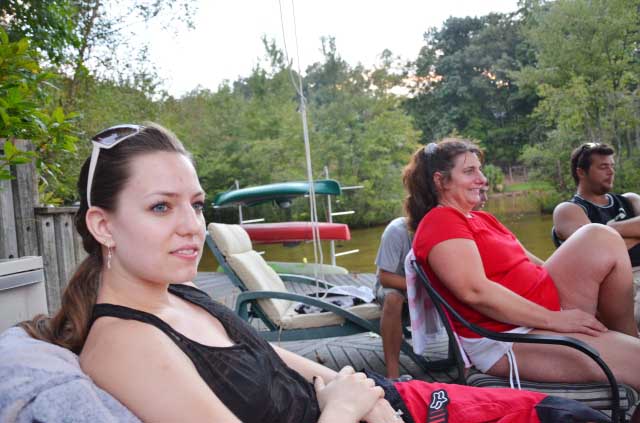 Just watching and hanging out, almost everyone here spoke German so it was fun to have a reason to speak it.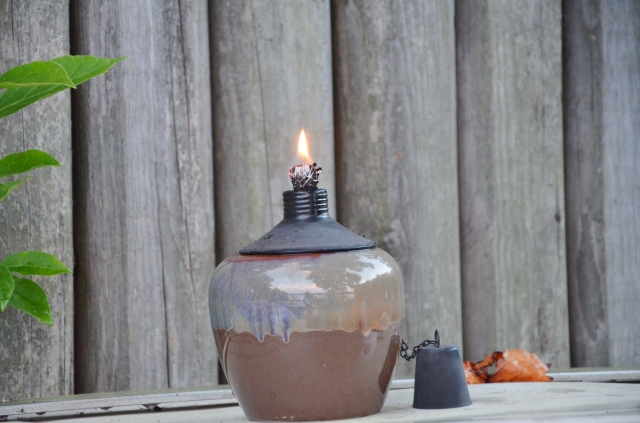 The weather was overcast and there was a tiny bit of rain,but it was so much fun, and the weather meant not a lot of people were on the lake so we were happy campers.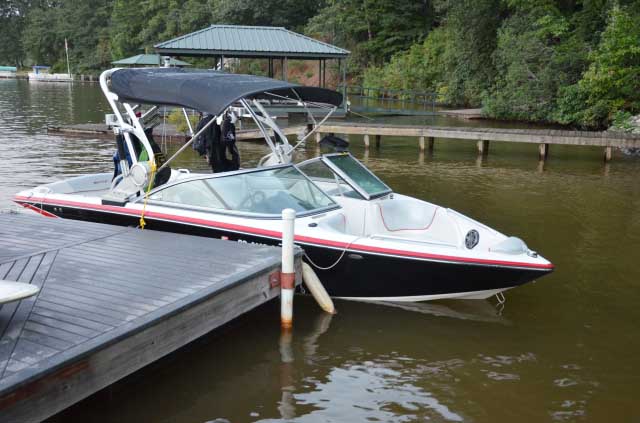 The boat that we got to ride in.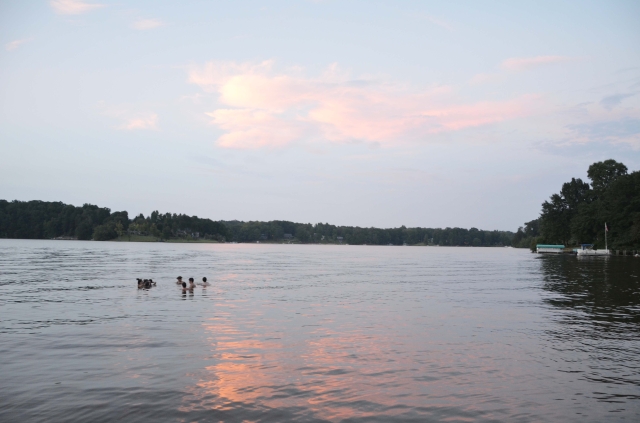 Some of the people swimming.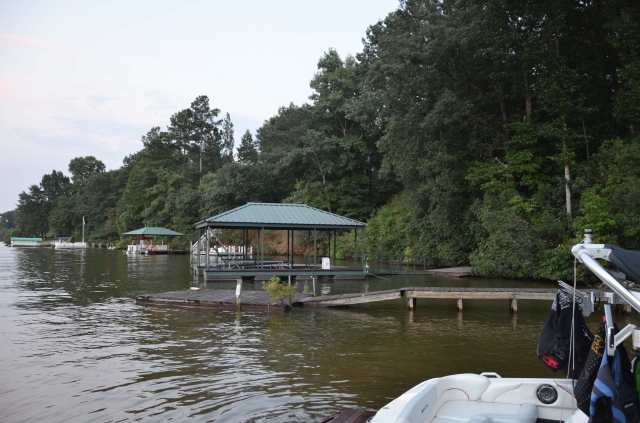 This whole lake's perimeter had homes along it, most of them were so beautiful.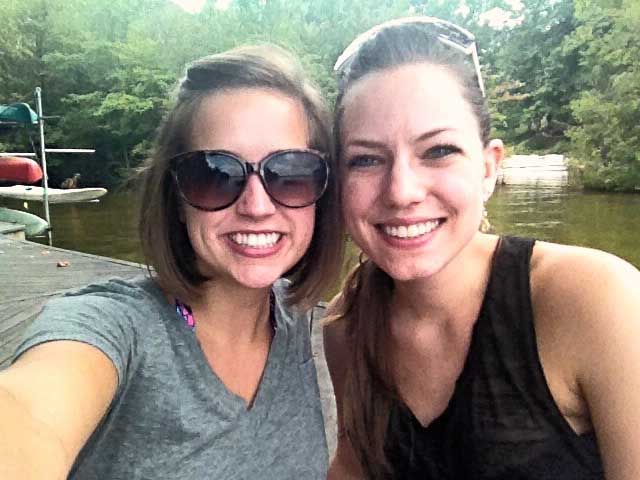 I totally stole this pictures from Simon & Sarah's blog because it was good, and I didn't have a copy. But while everyone was hanging out, we got this picture.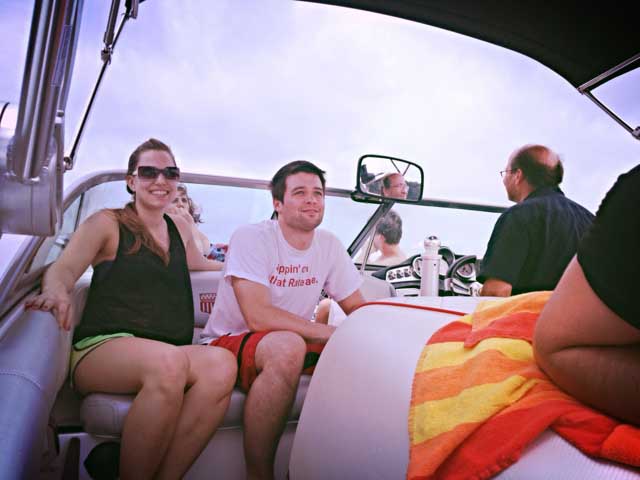 We rode around the lake, and had fun watching others wake board. Grant gave it a try, I just wasn't in the mood.
We spent the whole day saturday there, and then had dinner there too. We came back late and crashed.
Sunday morning we went to church with Simon and Sarah, and it was fun to visit a new church and meet some of their friends. We went home and Sarah made another amazing dish. Her version of Yakitori Chicken Stir Fry. It was great, and I totally took notes while she made it.
After lunch, we went on a short trip to Best Buy to get a repeater so they could get internet in their place. Grant and Simon set it up while Sarah, and I did our nails.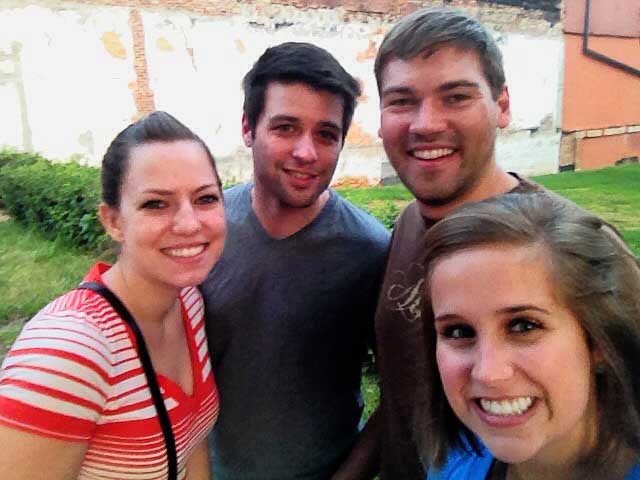 Sunday evening, we were treated to dinner at Wild Wings by Simon and Sarah. We got to walk to the restaurant and explore downtown. I got a quesadilla there, and I am still craving them now they were soooo good.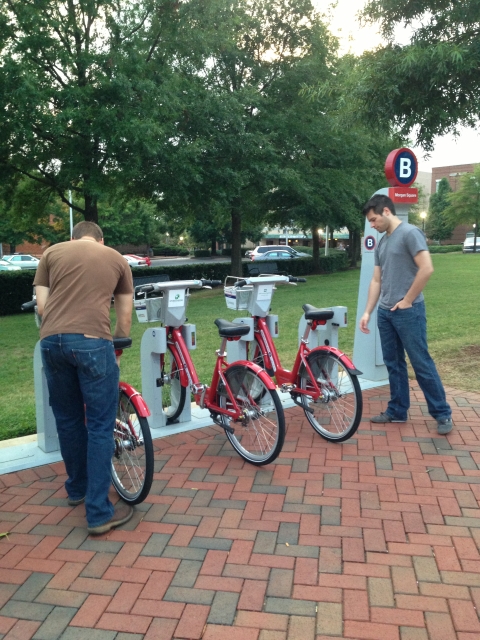 We walked around their downtown which was fun, and they even had bikes you could rent, so Simon and Grant were checking them out.
Monday morning we all still had off work,but we had to leave early to make our way home. At one of the gas stations we stopped at we found some Cheerwine.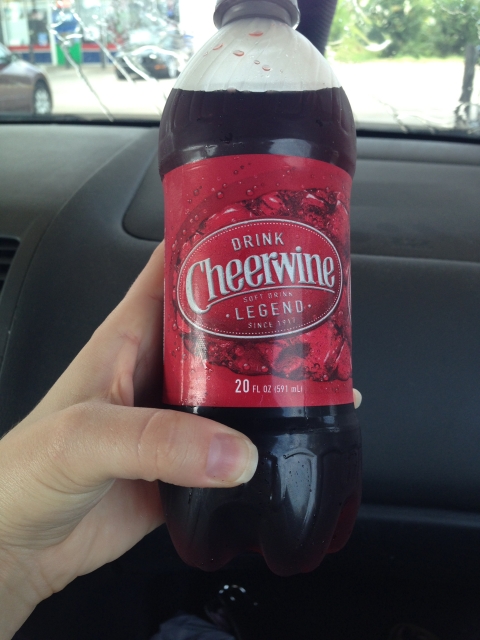 This has no alcohol in it,but at Grant's Family reunion, his cousins told us to try some. So, since they sold it there and not in Huntsville we gave it a try. We though it was okay,but fun to be able to see if we did like it.
We made it home safely, were exhausted, but so glad that we were able to have gone. Thanks Simon and Sarah for showing us your place, hanging out with us, treating us to dinner, and giving up your weekend for us!