My husband loves a hearty breakfast which is where Keto is awesome! Bacon and eggs really stick with you longer than cereal, a muffin, or pancakes. But cooking every morning can get a little wearing. So I decided to make a Keto version of one of our favorite breakfast casseroles. There are a lot of different Keto breakfast casseroles or "quiches" out there, but a lot of them have spinach or another vegetable in them that Grant finds weird in that dish. So here is one that we really like.
Here is our sausage breakfast casserole.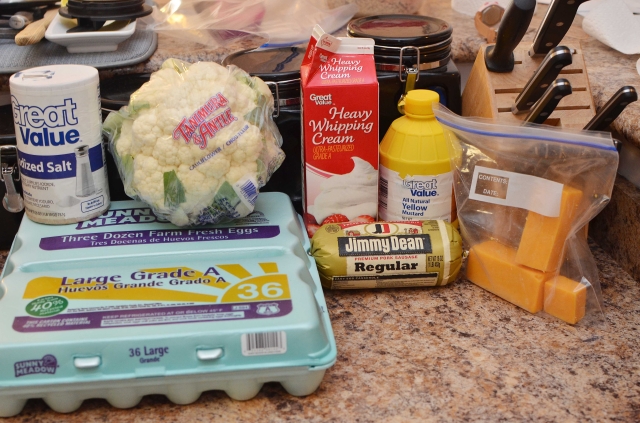 The original recipe is pretty close to Keto so we just decided to use cauliflower rather than tater tots since it is filling and you can't taste it in this dish.
Spray your baking dish, I first made only half of this recipe,but will write out the larger size below.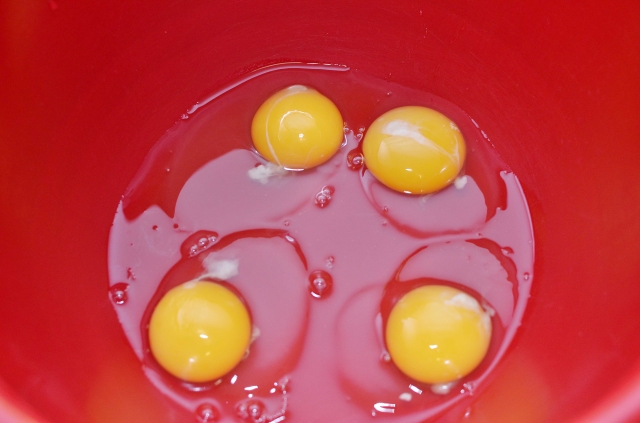 Start with your eggs.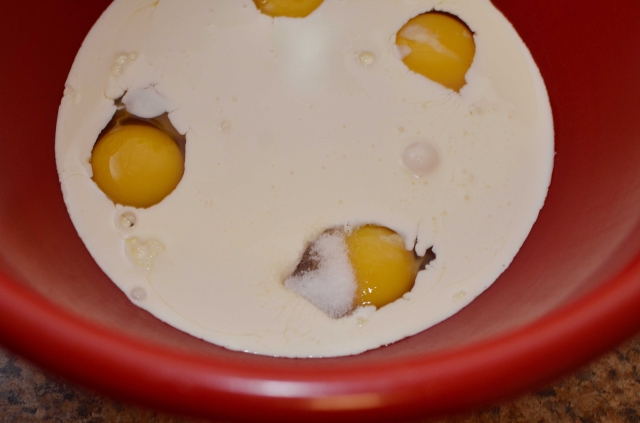 Add whipping cream and salt, the original recipe calls for milk, but I wanted to add more fat to this recipe.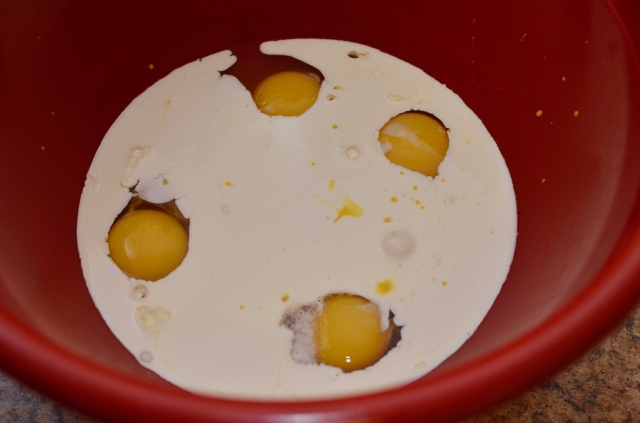 Then add the mustard(the recipe calls for dry mustard, but I only had regular so either will work).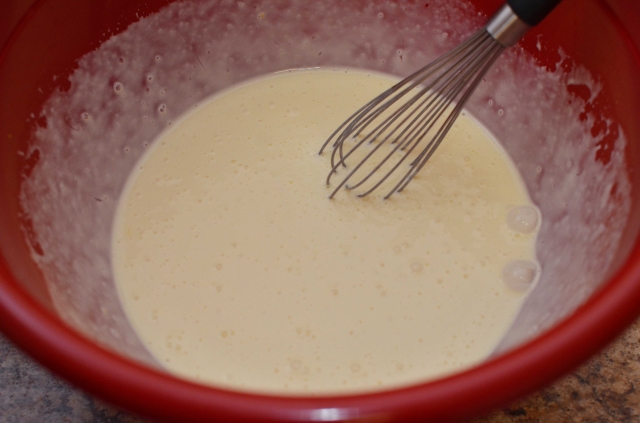 Mix well so there aren't globs or mustard or salt in it.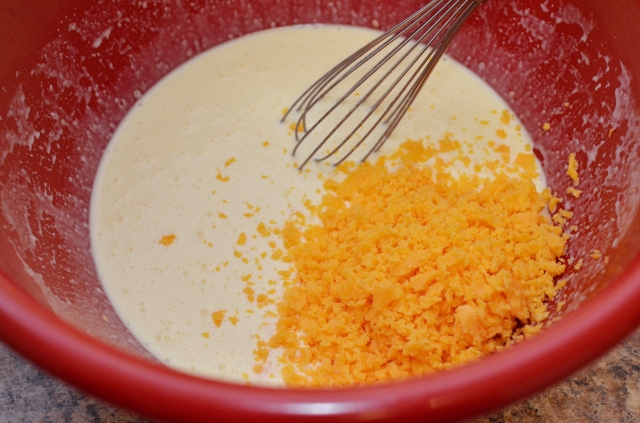 Add your cheese, you can use shredded,but we just blend the cheese bricks in the Vitamix so we have less carbs.
Add the cooked/crumbled sausage, we like the Jimmy Dean original sausage,but if you prefer a different kind that will also taste great.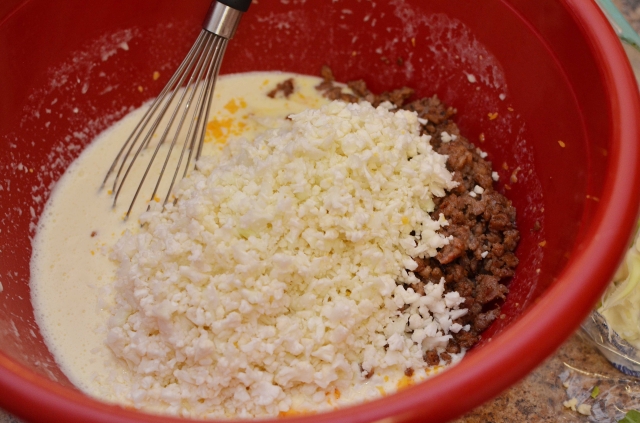 For the cauliflower, I literally chopped it(in the Vitamix) and add it to the mix, I didn't cook or steam or anything so that makes this whole thing faster.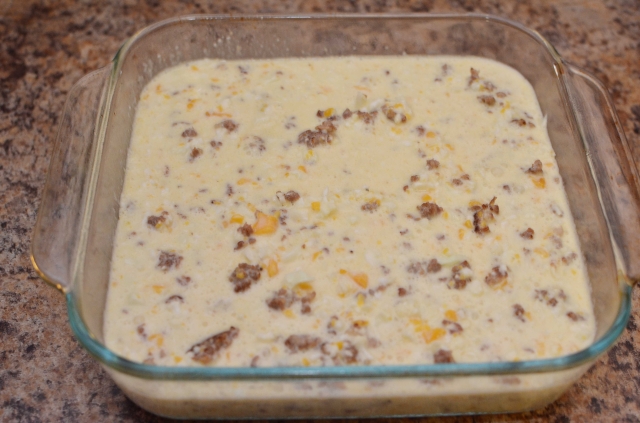 Mix up and pour into your dish.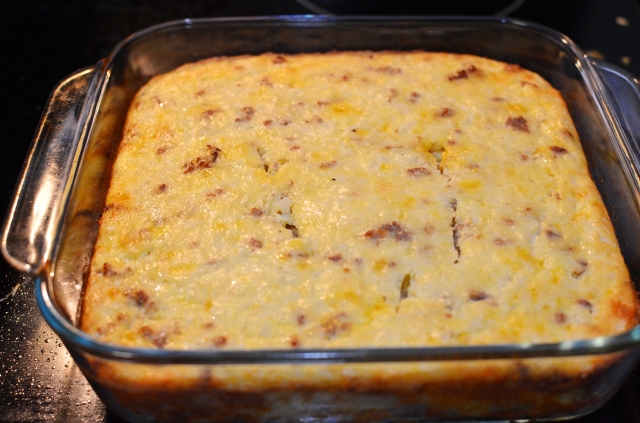 Bake, I had to bake it a little bit longer than normal so if it starts getting brown just place foil on top and keep baking until it is firm and not watery. You could also make these in muffin cups if you want more of a grab and go breakfast.
Add more cheese if you want and enjoy. You could also add bacon to it if you wanted,but we just feel it has a great taste and texture to it already. This recipe also tastes great reheated, so I will make a recipe and we will eat it for breakfast for a few days in row before it is gone.
The break down is 2 Net Carbs per serving and 28 grams of fat. This is super filling cause of all of the fat which is why I split the 9×13 into 12 servings,but even if you did it in larger 8 sized servings (I changed the serving size in my fitness pal) it would break down to 3 Net Carbs, 43 grams of fat, and 19 grams of protein.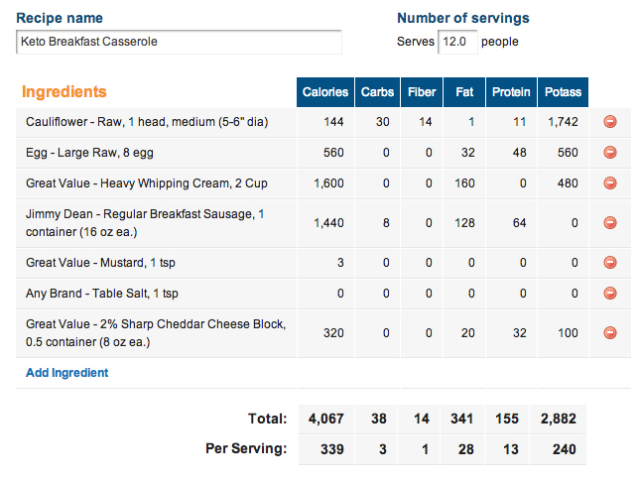 (Since we buy the blocks of cheese when it is shredded it makes a larger amount, so if we were to take an 8oz. package and shred it, it would be more than 1 measuring cup full. So, that is why the cheese on the recipe chart above only uses half of the cheese block.)
8 eggs, beaten
1 head of chopped cauliflower (original recipe called for 1 small bag of tater tots,but that isn't keto)
1 lb. sausage, cooked and crumbled
2 cups heavy whipping cream(original recipe called for 2 cups of milk)
1 cup sharp cheddar cheese, grated
1 tsp. salt
1 tsp. dry mustard (I use regular yellow mustard)
Cook sausage and mix in bowl with heavy whipping cream, chopped cauliflower, cheese, eggs, salt and mustard. Place in 9×13 casserole dish that has been sprayed with Pam. Bake for 45 minutes at 350 degrees F or longer with foil on top until firm and not watery; top with more cheese before serving if desired.
Tip: You can go ahead and cook the sausage and put it in the egg, cream, salt, and mustard mixture hours before you plan on baking it (refrigerate though!). Just make sure to add the cheese and cauliflower only right before you bake it. That way it won't get soggy!