Here is my tutorial on how to remove the Gel nails that I have been doing for a while. Normally, when they start to peel up, I just slowly pull them off, but here is the official tutorial.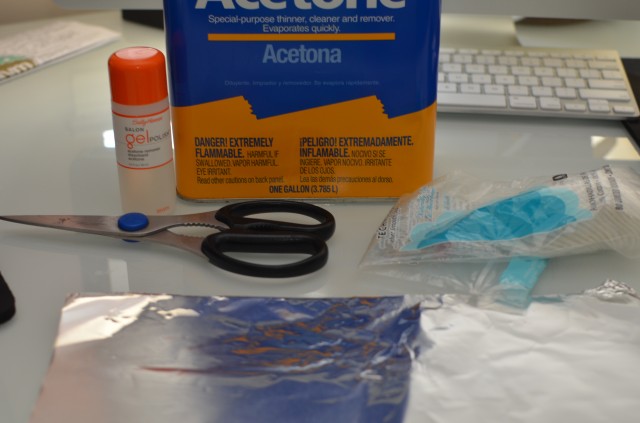 Gather your supplies.
You need acetone to get the nail polish off. This is still left over from my Sally Hansen Kit, so I am trying to use it up.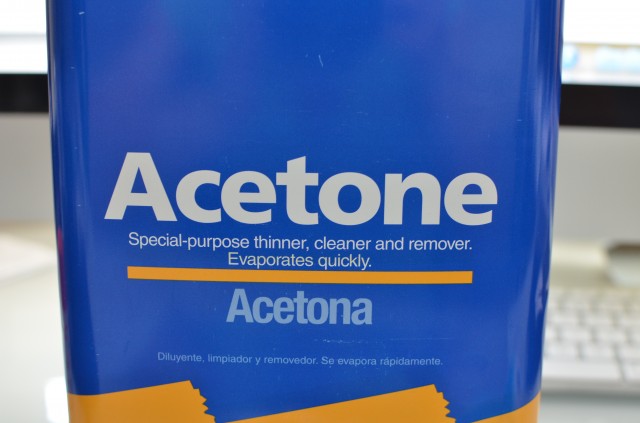 You can buy straight Acetone from the hardware store for so much cheaper than Sally Beauty.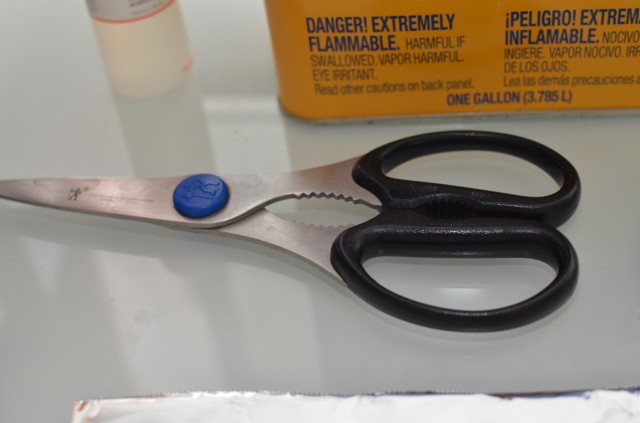 I used scissors for this.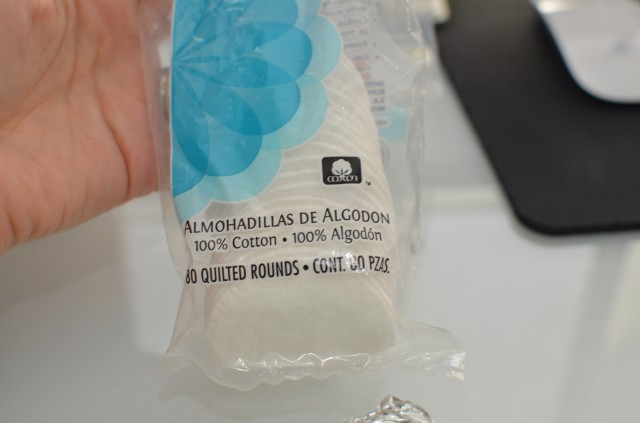 I don't like cotton balls, so I use these rounds instead.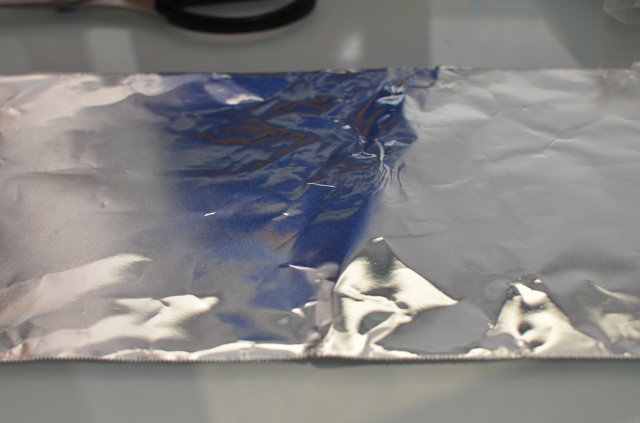 Foil.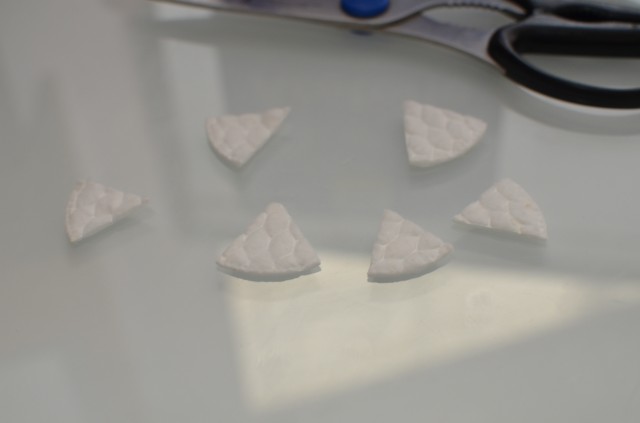 Cut the round/s into enough pieces to cover the nail.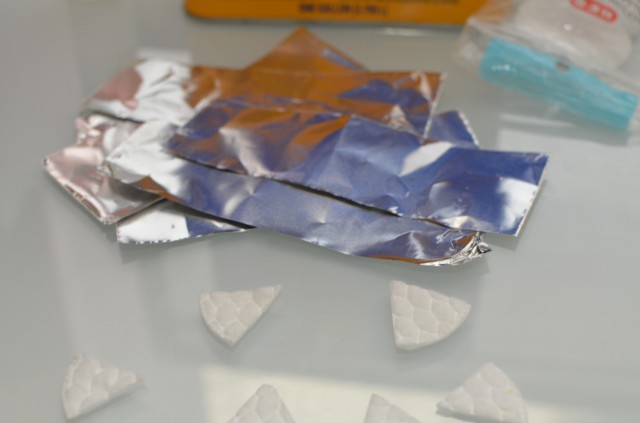 Cut or tear your foil into strips.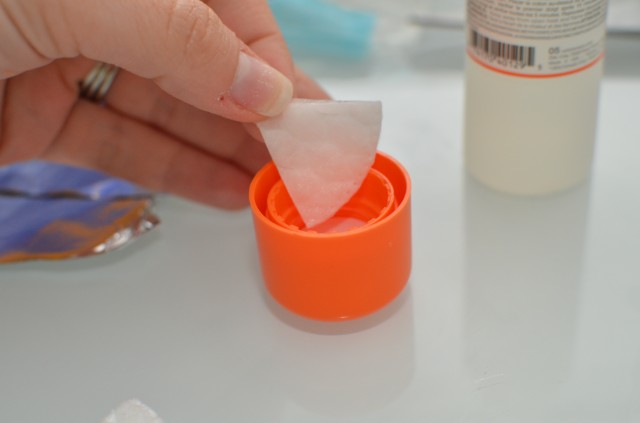 Immerse the round or portion of the cotton ball in the acetone.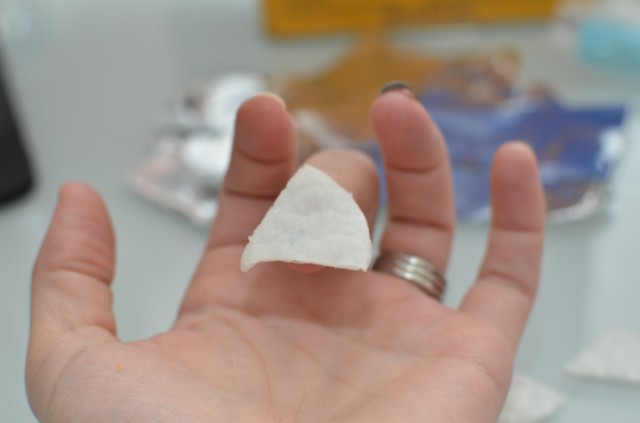 Place on the nail.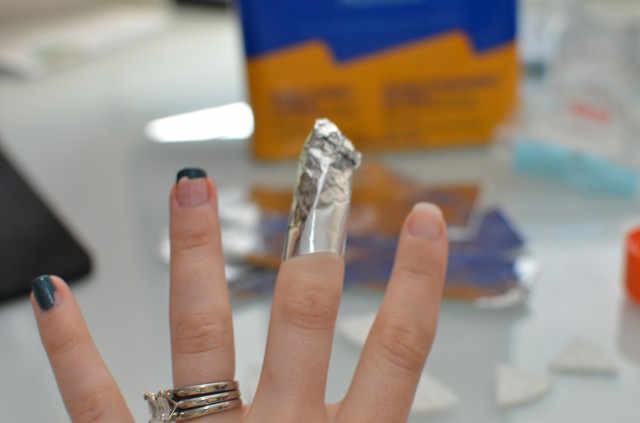 Cover with foil so it is in place.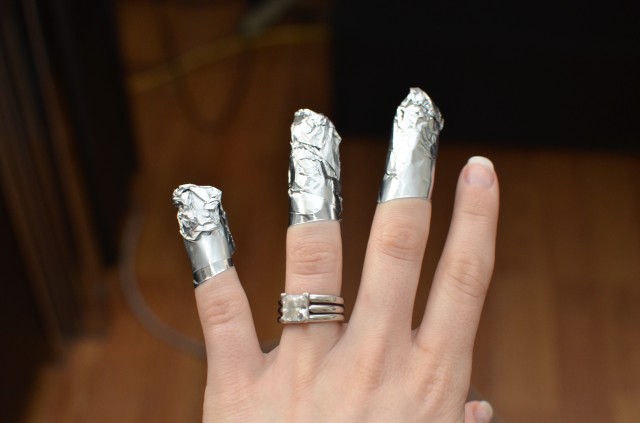 Let sit for at least 1-5 mins.
You can tell it has been on there for long enough when the polish starts curling off the nail.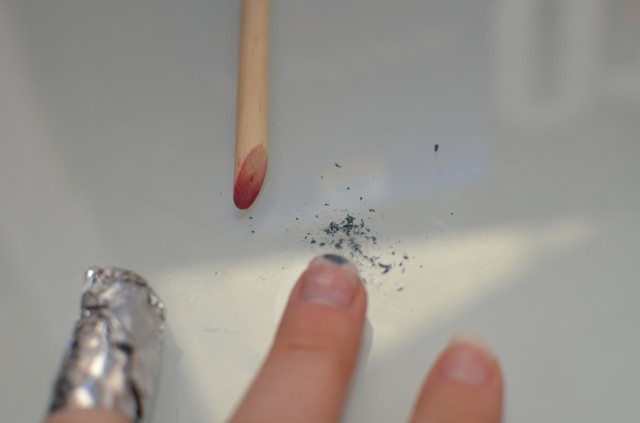 Push any of the stubborn polish off with the end of those wooden tools.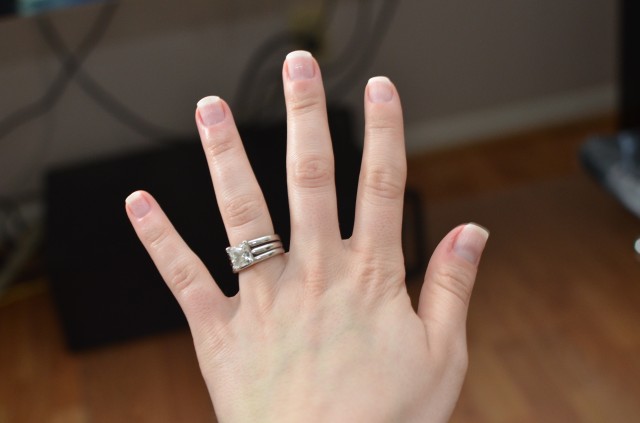 And done! After that I normally file, wash, buff, and repaint.