So, before Grant and I moved to Huntsville, I had decided that I would save up for a better quality blender. I had a small food processor that could only puree and it wasn't doing a great job, and a blender that worked but still not as well as I wanted. I can't say this was a need,but I had been thinking about upgrading for about a year. There were tons of giveaways on blogs for either Blendtecs or Vitamixes. So, for a while I didn't want to buy one in hopes I would win one. Alas, that didn't happen so I saved up which definitely took a while because neither of those brands are cheap.
My biggest problem was figuring out which to get. Both Vitamix and Blendtec were made in the USA both had good reviews, and to me the biggest selling point was the fact that the blendtec fit under cabinets when together where the vitamix did not. I am crazy and this was a huge deal breaker for me. I saw the vitamix in action and seemed to work really well loads of times considering my mom, two sisters, and sister in law all had them. My problem was finding an honest comparison. All of the bloggers that did reviews normally only had one of the products that had been given to them for free so their reviews were always really biased. So I finally found this review by the Wire Cutter found HERE. I thought he did one of the best reviews that was really fair. I had been leaning towards the Blendtec since it fit under the counter,but I didn't realize they sold a Professional one or 3 versions I think that fit under the counter AND only had one jar that could do everything in it. The cheaper versions have one normal jar and then a jar for grinding which didn't excite me to have more things to store. So, after reading tons or other reviews, I finally decided to buy the Vitamix Pro 300.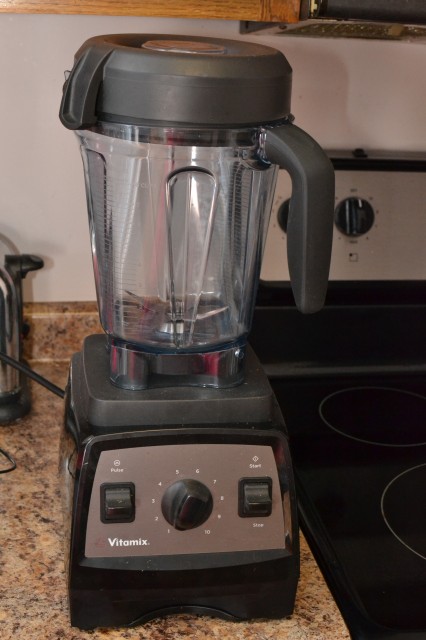 Here is my Pro 300 Vitamix 1829 Pro 300 Onyx Countertop Blender
, and let me tell you, it is wonderful!  It fits under my counter, and I only have one jar that I can do everything in, it also has a tamper that isn't pictured here. I have been using it a ton and am SO happy that I bought it. I got it right after we moved to Huntsville having finally saved up enough money. Grant likes it too. I sold my food processor, and eventually hope to sell my old blender since it is in tip top shape.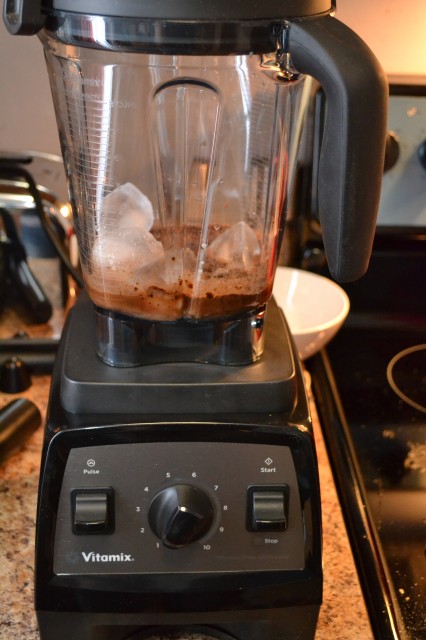 Some of the things I make in it other than the normal smoothies of course are frozen frappes.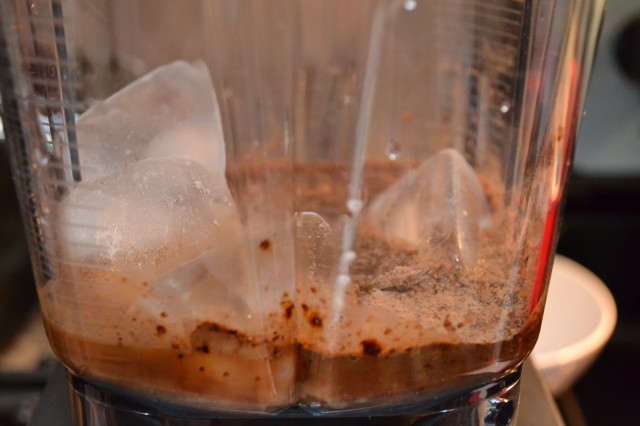 Add the ingredients and pulse… this recipe tastes just like McDonalds Frappes!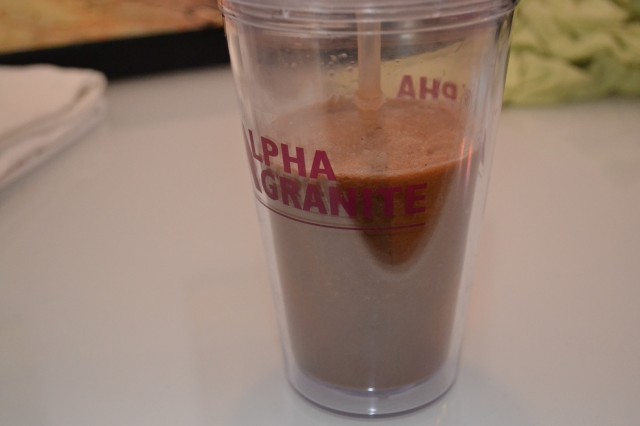 Homemade Frappe Recipe(From Tanya)
Serving: Single
4-6 tsp. Sugar
1 Tblsp. Cocoa Powder
1 tsp. Instant Coffee
3 oz. water
3 Tblsp. Half & Half or Whipping Cream
¼ tsp. Vanilla Extract(or other extract if preferred)
1 cup Crushed Ice
Optional: Tiny Pinch of sea salt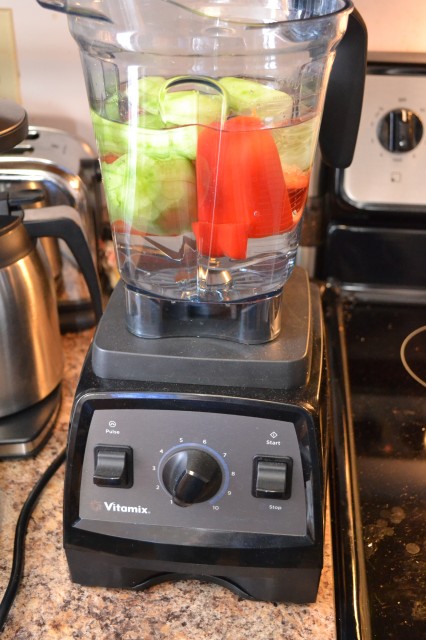 I used it a ton to chop vegetables or onions since it does it sooo fast.
Just peel or remove parts you don't want in it and pulse with water until desired consistency.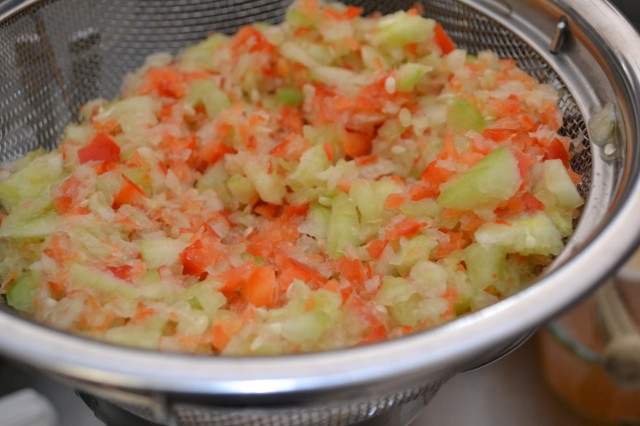 Then drain and you have whatever you were needing chopped super fast, it can be more consistent if you want, I just chopped a ton of things together because it didn't matter for my recipe. If you want things really uniform chop one type of thing at a time.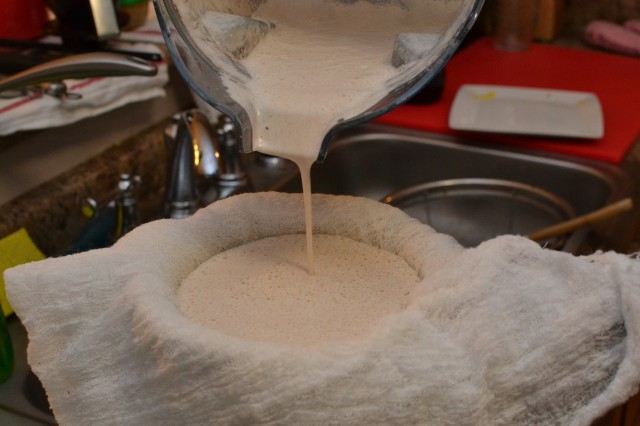 We have been on a diet lately and we have been making almond flour and almond milk. To make almond milk, you soak almonds in water for a few hours, drain, then put them in the Vitamix and add 2-3 cups of water and blend till smooth.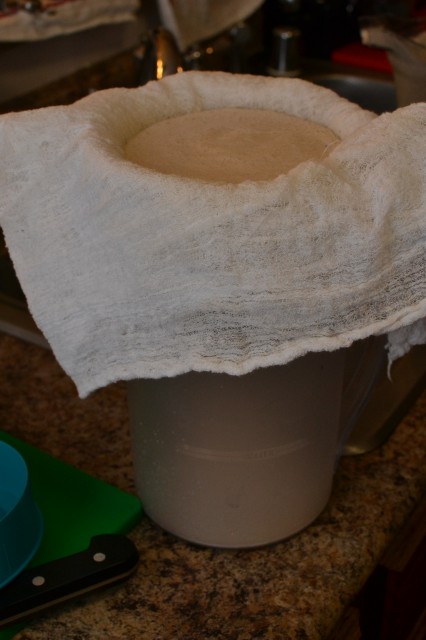 Then put through a sieve, and I also ran it through a cheese cloth as well since Grant is weird about textures. Then you have unsweetened almond milk.
I wasn't paid for any of my opinions and bought the Vitamix with my own money and am not saying that the Blendtecs aren't great blenders; I just chose to buy a Vitamix Pro300.
I had a few fixes done on my vitamix, one of which was covered under their warranty where my drive socket was replaced as well as my pitcher. Their customer service paid for the shipping, and I was very pleased with the whole transaction. My other fix is better explained in my video below.