So, I feel like all of the recipes that I am posting are sweets. We do eat a lot of veggies I promise! Most of those recipes we eat, I have already posted like the baked squash that has been a favorite of late. Also, for lunches, I have found that taking frozen veggies like broccoli or green beans placed in a tupperware with a little bit of seasoning are great for lunches. Just microwave for a 2-3 minutes, and you have perfectly steamed veggies. Since I work from home it is easy to ignore my lunches or crave things I shouldn't, so I have found the most effective way to eat well is to pack myself a lunch at the same time that I pack Grant's. That way, I almost always eat what I have packed since it is easier to do that than prepare something else.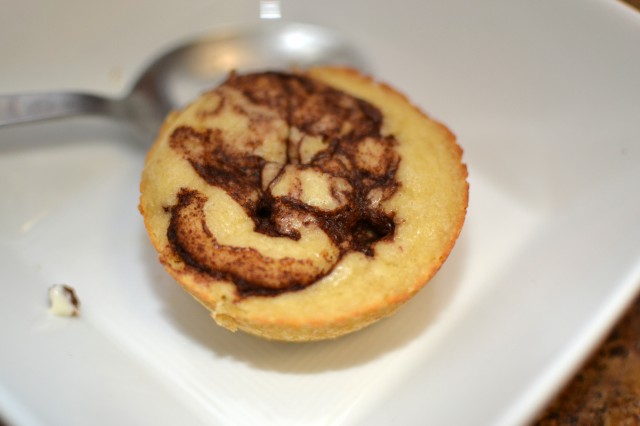 I was craving cinnamon rolls, and so found a recipe HERE from the Keto Cook's Blog.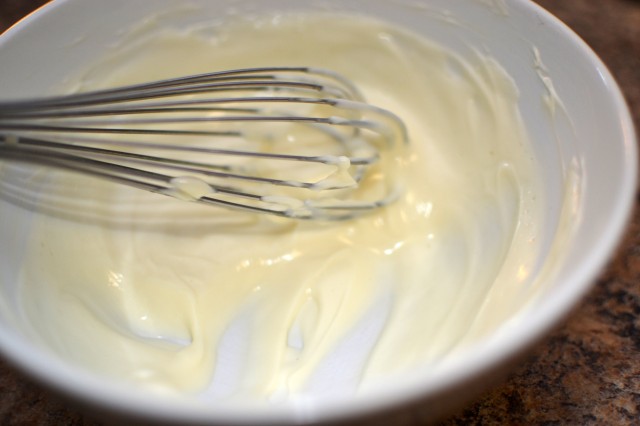 I whipped up some keto icing, and I thought this tasted amazing! I don't think it would last well overnight,but it might if refrigerated.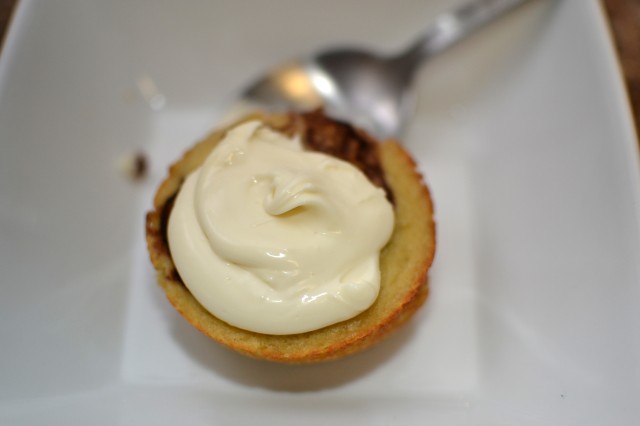 Add a dollop of the icing, it is a little gloopy and enjoy.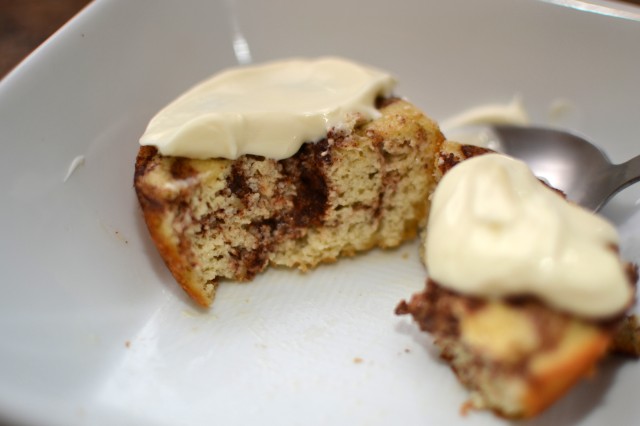 These were super delicious, but I did make a few changes from the original recipe.
Keto Cinnamon Muffins with Cream Cheese Icing
Ingredients
Muffins
1.5T (21g) Greek yogurt, Fage Total Classic ( I used sour cream)
1T (15g) Walden Farms pancake syrup (Found at most grocery stores in the diabetic section or sub with favorite sweetener)
1/2 (25g) egg
1/4C (28g) almond flour
1/16t (0.3g) sea salt
1/8t (0.6g) baking soda
1T (14g) butter, softened
Cinnamon topping
1/2T (3g) ground cinnamon
1T (15g) Walden Farms pancake syrup (Found at most grocery stores in the diabetic section or sub with favorite sweetener)
1/2T (7g) european style butter, melted
1T chopped walnuts (optional)( I didn't add this because Grant isn't always a fan of different textures in things)
Directions
Mix all the dry ingredients for the muffins. Mix all the wet ingredients for muffins and combine well with the dry ingredients.
Mix the cinnamon topping ingredients together and set aside.
In a greased mini muffin pan, pour the batter half way up. Add 1/4-1/2 teaspoon of cinnamon topping in the center, then pour the muffin batter to 3/4 way to the top.  If you are using walnuts, you can top it at this time (I left it out since clara doesn't like the texture with it). Pour rest of the toppings on top. Give it a little stir with a toothpick.
Bake at 325F (preheated) for 15-17 minutes.
***I made mini sized muffins, so my recipe made a total of 5 mini sized muffins***
Icing
4 oz. Softened Cream Cheese
Truvia or Erythritol to taste
1/2 Teaspoon of Vanilla or to taste
Directions:
Mix the softened cream cheese with sweetener of your choice and add some vanilla as well. One could add some cinnamon as well,but I didn't see a need to. Mix well, and put on top of the Muffins/cinnamon rolls.