So a year or two ago, I got a pair of almost free glasses when costal contacts was having a deal. My old pair was an old prescription and looking terrible since the sides of them were turning white since my hair spray was messing it up. So I took the measurements off that pair and got a pair as close as possible. I had to pay shipping and for more expensive lenses because my prescription is higher,but $35 dollars for a pair of glasses was a steal to me. They lasted me long enough for me to get my money's worth,but last week I was drying the lenses, and they literally  just broke in half in my hand. I am REALLY careful with my glasses and my last two pairs have lasted over 6 years without any scratches on the lenses so I was sad. I have another pair of frameless glasses that I am wearing now and contacts as well. I was wondering if there was a way to fix them. So I googled it.
I found out that if you have glasses made of acetate then there is a way to fix them if they are broken, and then I found a tutorial below on youtube. *Loud music that might startle you is in that tutorial. *
Well, then I had to figure out if my glasses were plastic or acetate… well, online again, I found that if the nose pieces are a different color than the frame then apparently they are acetate. Well, since they were broken already and nothing to loose, I decided to give this a try.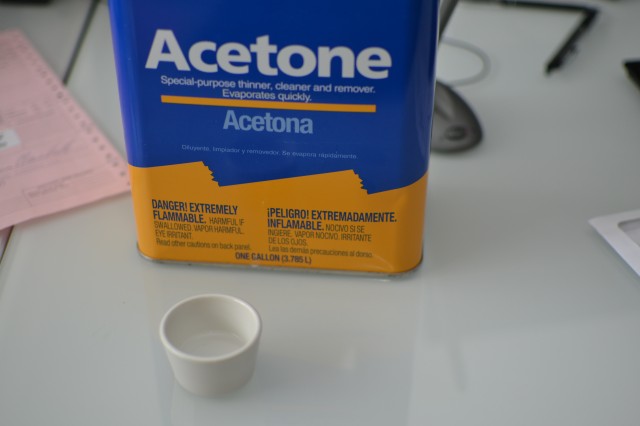 Thanks to my  "Cancer Nails" (What Grant calls it whenever I give myself a Shellac or Gel Manicure), I have plenty of acetone, so I put some in that little egg cup.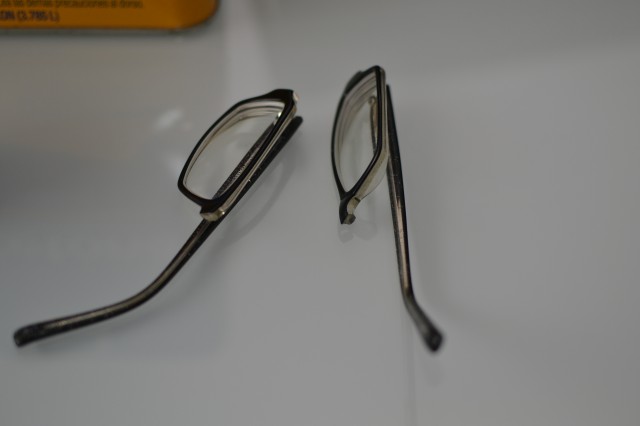 Took my broken Glasses. 🙁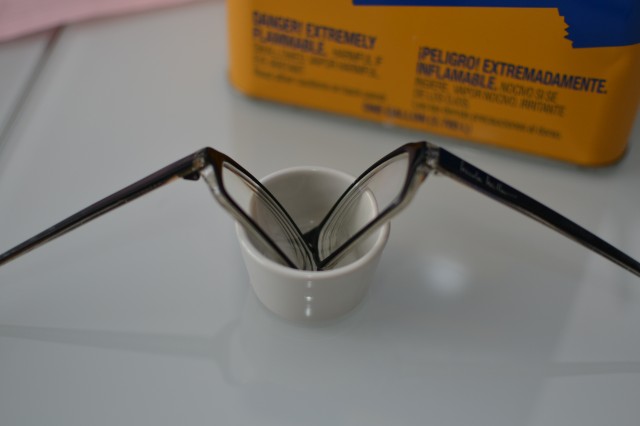 Set them in the Acetone for the allotted 2 Minutes.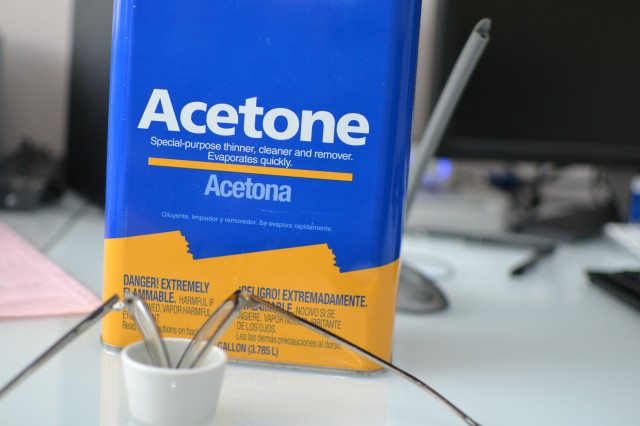 and waited…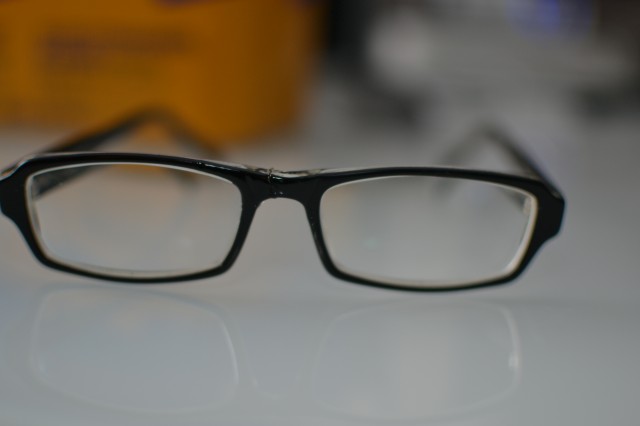 Then put them together and let them sit for 24 hours like that.
You can see a little seam, and once they are all dry the video advised to go over the those seams with acetone on your finger where you can smooth it out.
SO, the good news, they are nice and stuck together… the bad news, I didn't get them perfectly aligned so instead of sitting nice and straight they droop down a little bit and don't look flattering at all. (So, after laughing to myself, I realized this project didn't work out that well, but if someone did a better job lining them up, it  does work!)
Enjoy!