I posted about making Broetchen with the bread maker here previously.  If you aren't the baking type or don't have the time, these dinner rolls that are Sold at Aldi might just be what you are looking for!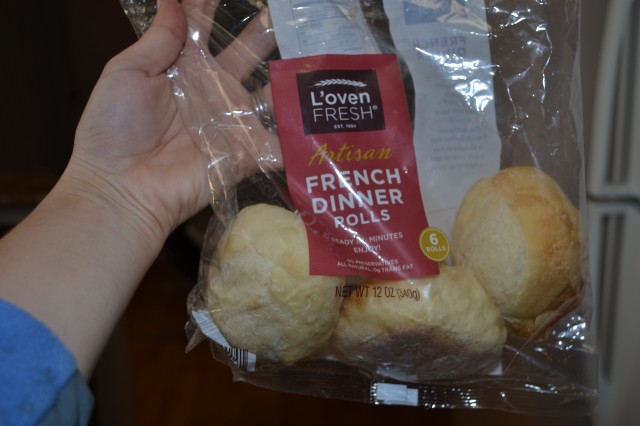 This is the packaging, and at my Aldi they are sold for $1.99 for 6 Broetchen. You will pick them up in the store and think they aren't crunchy so why would we buy them!?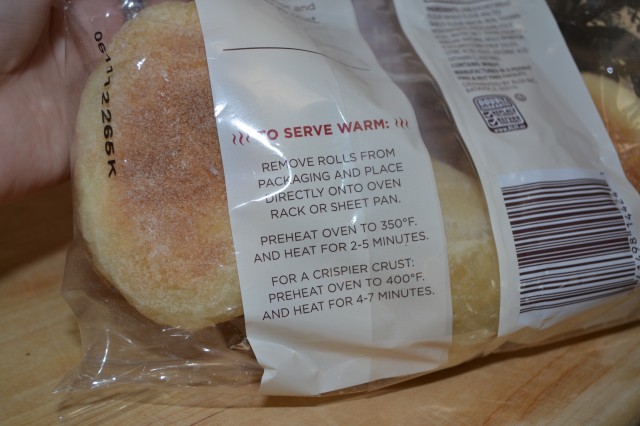 Well, my cousin Simon and his wife Sarah, changed my world by showing me these. All you do is follow the directions on the back and bake them for 7-8 minutes at 400 degrees F if you want them nice and crispy. I think my cousin even puts some water on top of them to give them an even crispier top.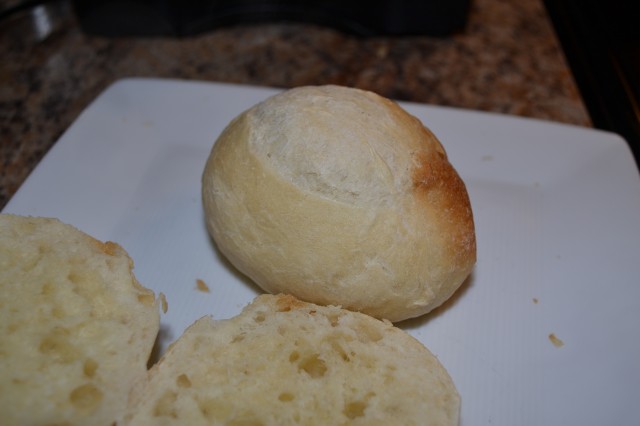 Here you can see the top of it.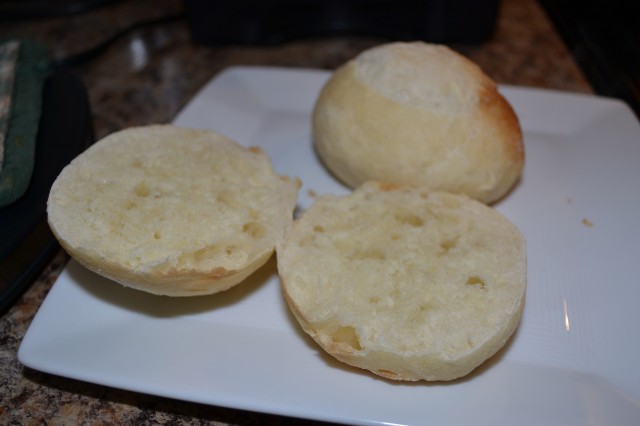 And the flaky inside as well! Enjoy!