This year for Christmas, I was to give a few different ladies to girls gifts but really didn't have the budget for it. I wanted something cute, functional,and didn't break the bank. So, I decided on hair Knotties. They can be worn as a bracelet or used as a hair tie, and they are very "trendy" right now. You can buy them at places like Anthropologie for around $15 a set or on Etsy around $6-12 a set depending on which kind you want or which seller you choose.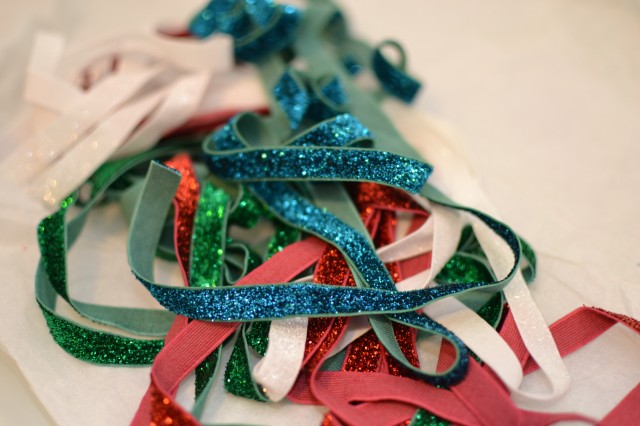 First you have to get your elastic, I bought mine online from HERE. Where when divided out, I paid around 30 cents a hair tie which is much cheaper than buying them at a store because you pay tax on top of their prices and only get 5-8 ties total. I knew I was going to make a lot of them, so I bought 3 yards of each color.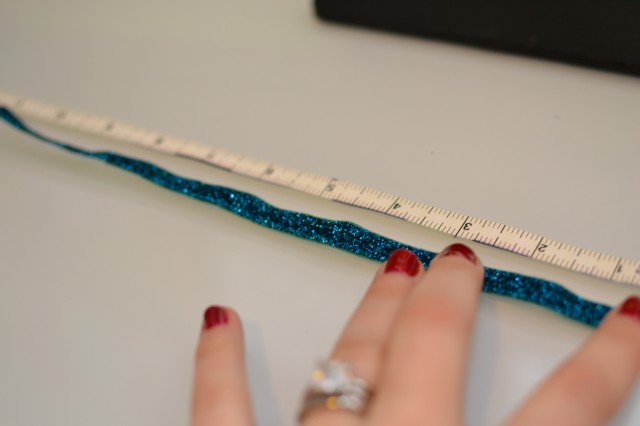 Measure out depending on if it will be made for an adult or child. I made some adult ones and those I made 9″ long, and for little kids i made them around 7.5″ long.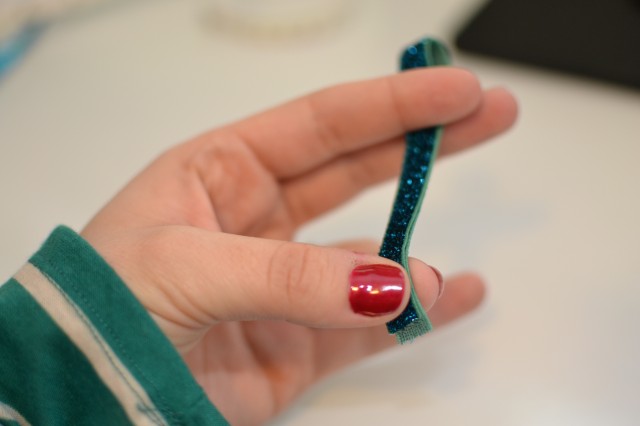 Cut to the measured size and fold in half.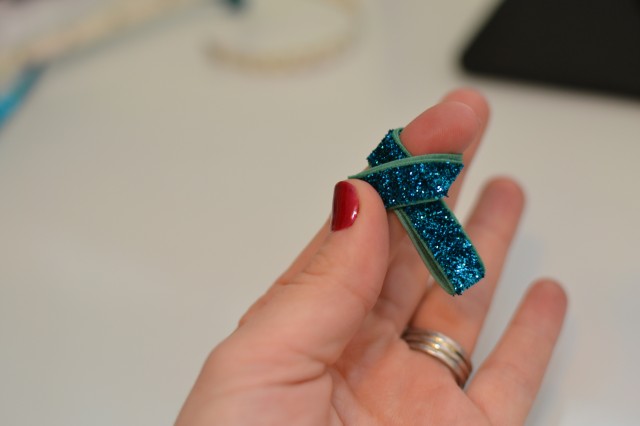 Loop around your finger while keeping it folded.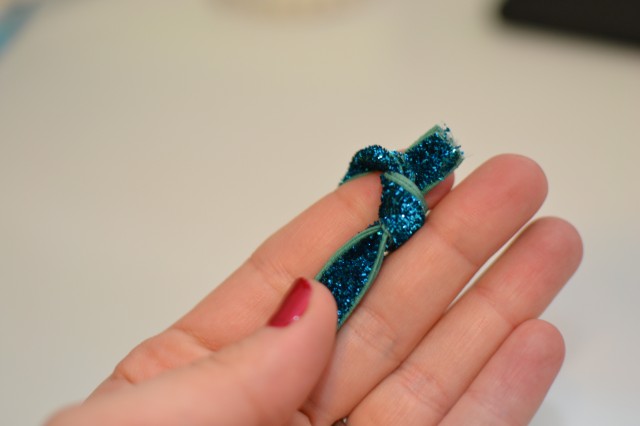 Push the end under the loop you made.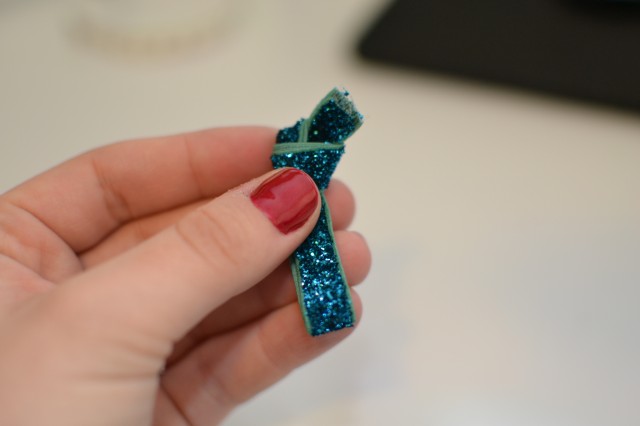 Pull your finger out and make sure to hold the tab you pushed under so it stays even.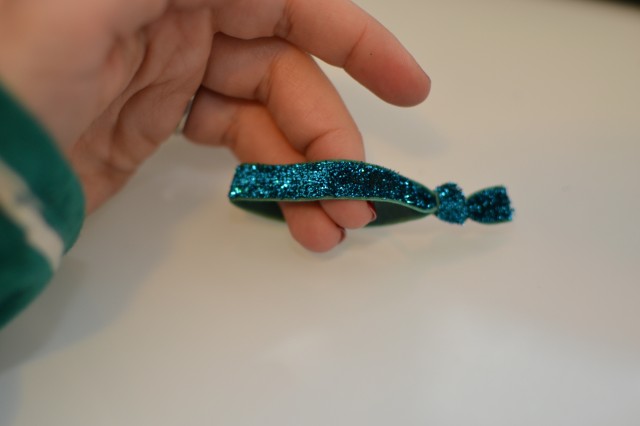 Hold tight to the end tab and pull on the larger loop so that it gets really tight and won't come apart anymore.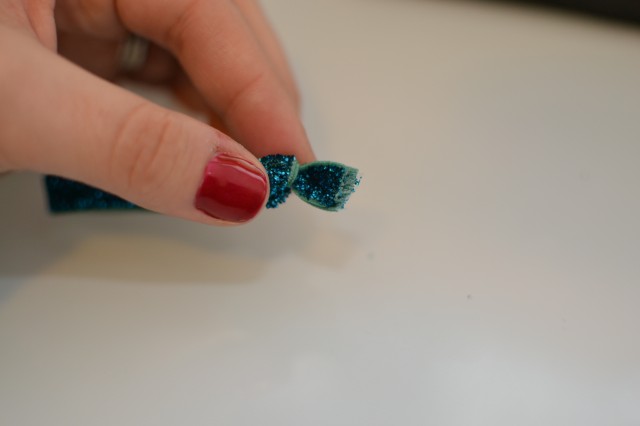 The ends are close to the correct length but a little bit ragged looking.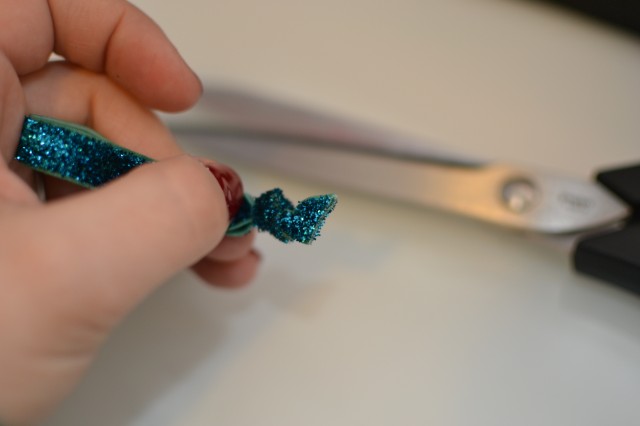 I like to trim them at an angle with some sharp fabric shears.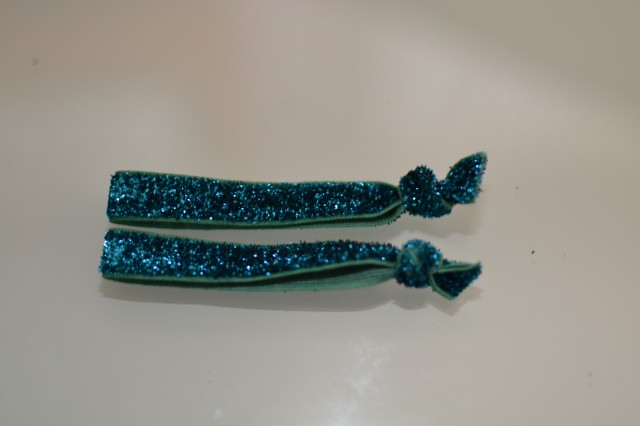 Here are two finished ones.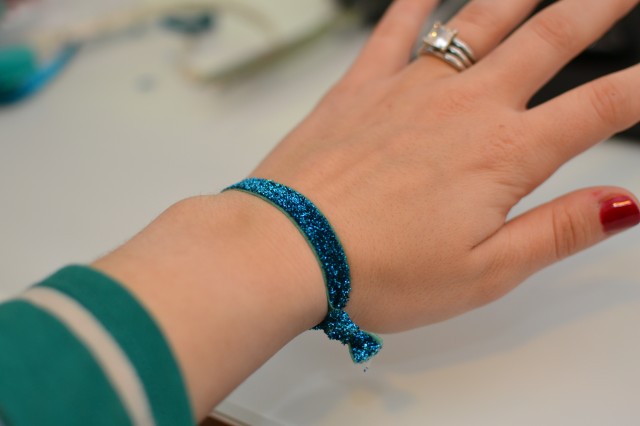 They look like so on your wrist.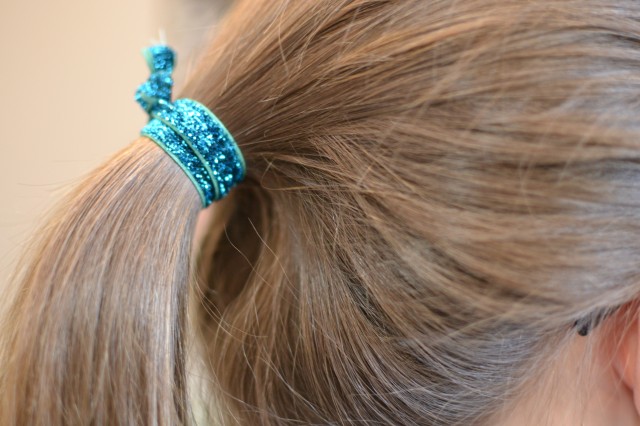 Like so as a hair tie.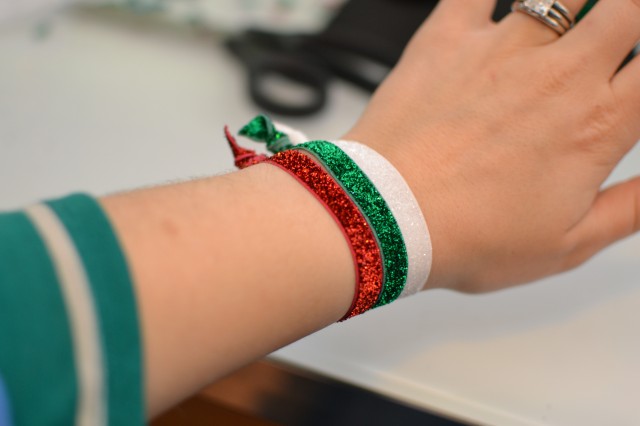 I made Christmas colored ones and then a blue/turquoise color as well.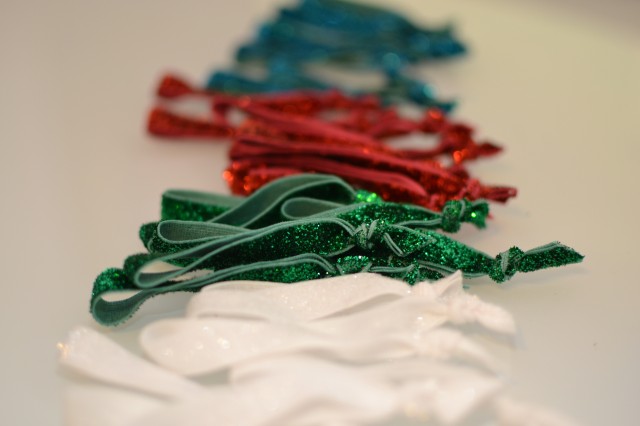 Here were some of mine finished.
Since I was giving them as gifts, I decided to put them on cardboard so they were easier to recognize.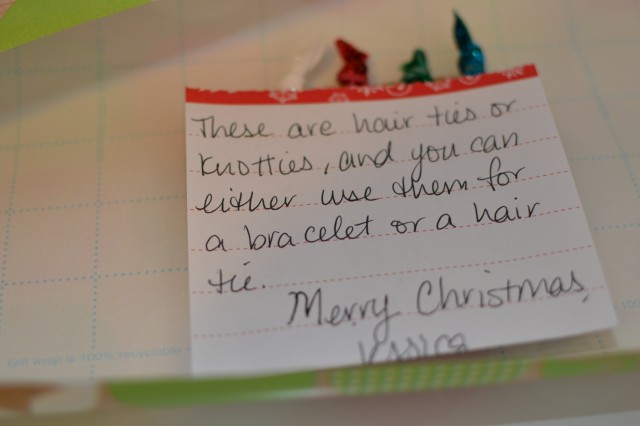 I also enclosed a note so people know what they are.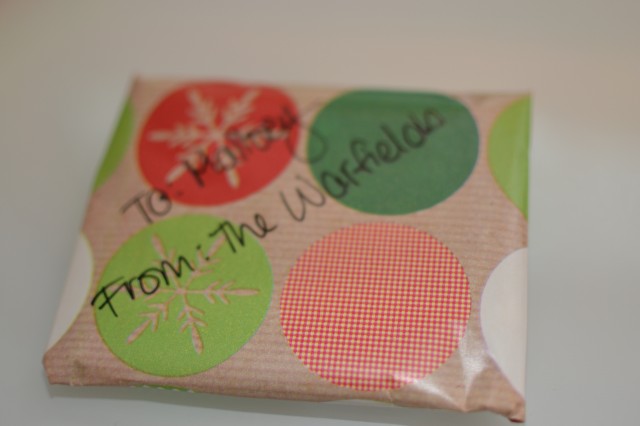 I also wrapped them. One other thing, as many of you know, Grant HATES glitter so those look sparkly,but it is a plastic that is woven into the elastic so once I was done cutting they won't shed anymore. Also, you don't have to make them with glitter elastic like I did. I was going for a more festive look. The same website I bought my elastic on sells the colored elastic for even cheaper where you would pay around 10 cents a hair tie. Also, you can also make headbands out of them,but since this was a gift it would be harder to give headbands that fit without knowing people's head sizes. Also, if you want just white or black elastic and don't want to order online stores like JoAnn's carry the elastic in their store,but not as many width choices as the online stores have.
I hope you enjoyed this simple and affordable tutorial!