I have this pair of Clark Wallabee shoes. I love them,but wish I would have gotten them in the smooth leather rather than the suede. They are to expensive for me to justify getting a different pair,but that is how it goes. I have had them since college, and I have tried to figure out how to clean them. They always have this dirty look that bothers me, and I paid 20 dollars before to have them cleaned professionally,but there isn't much you can do to keep them clean unless you don't wear them. I have considered dying them a dark color so that you cannot see the dirt,but I am not to that point yet. I have even looked into putting scotch guard on them,but I heard it doesn't help much.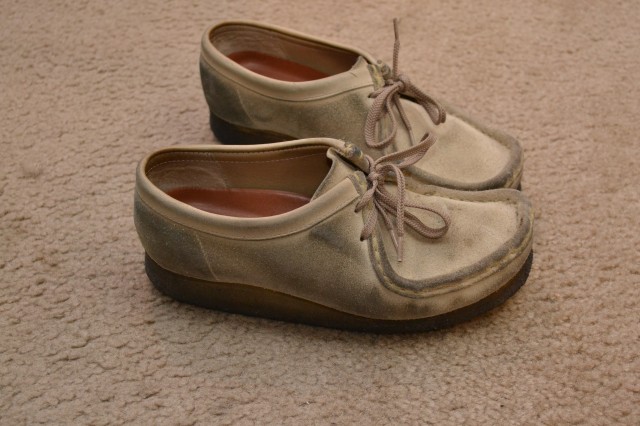 Here you can see my dirty shoes after over a year since the last cleaning that I paid for.
I decided to randomly try and clean it with these 7CT Out Magic Eraser
. I don't know if regular ones would work, I just only had the outdoor pro version.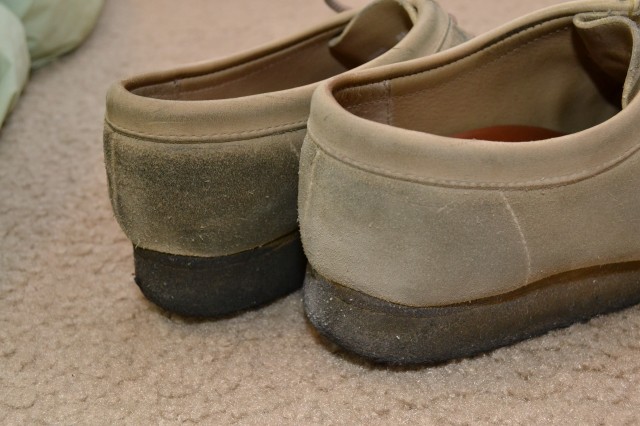 Here you can see the shoe on the right has been cleaned with the magic eraser. I tried wetting it,but on these shoes makes it impossible to see where you have cleaned and where you haven't since it gets really dark when wet.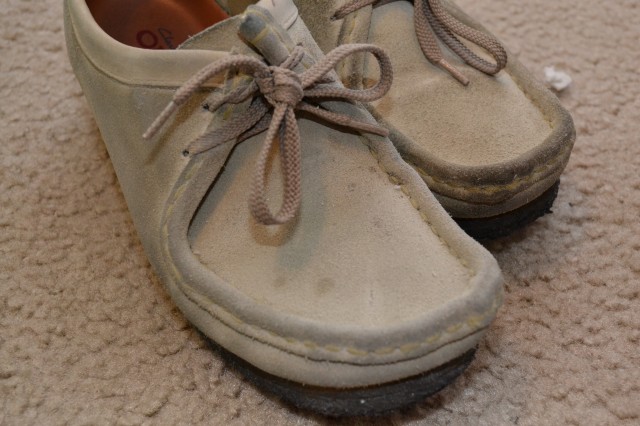 Here the front shoe is the cleaner one, you can see there are a few drip marks which I went back and cleaned with Water and the Magic eraser,but I got the best results using it magic eraser dry.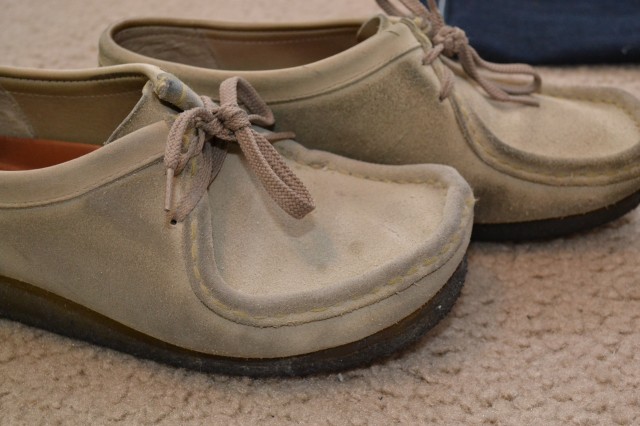 Also, last thing, I don't know if this would be good to use on dyed shoes only because you might lighten the color or the shoes,but if all else fails you can give it a go and see if it work. I hope this helps. I know this isn't a lasting solution,but I was pretty happy with the results.