Here are some Before and After pictures for anyone who is interested. None of these are final, and we might even move things around more, but just to give you an idea.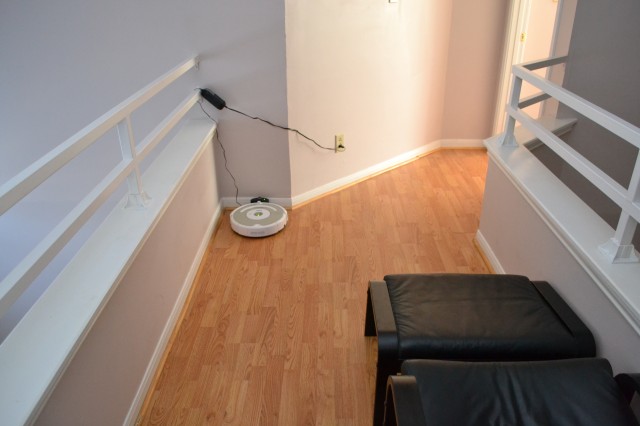 On the walkway leading up to the master bedroom.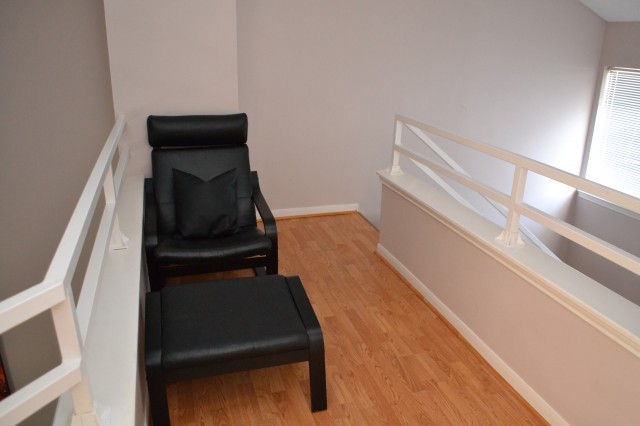 There was this little nook that is perfect for this chair and ottoman, I will most likely read up here since it is warmer up here than a lot of the other areas.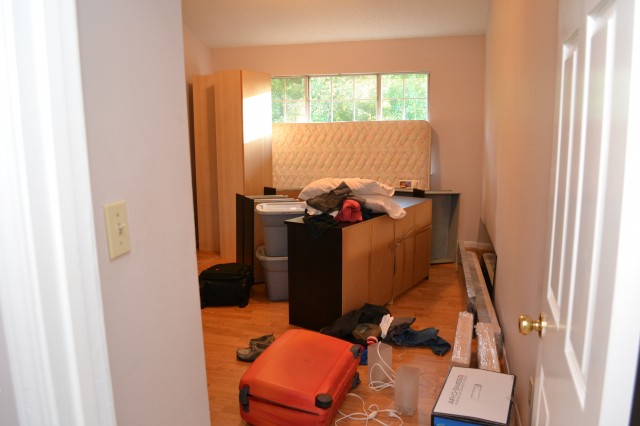 Master before.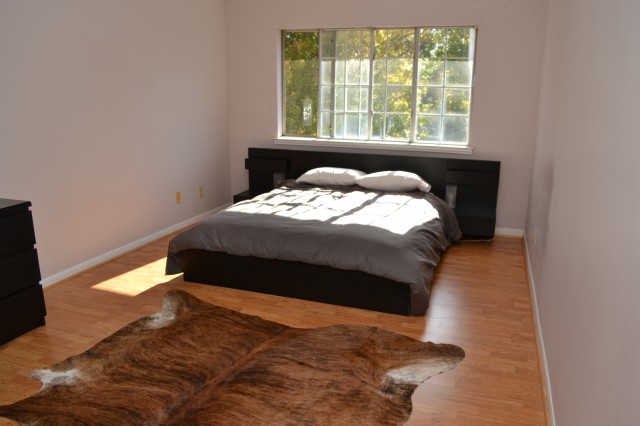 Master After.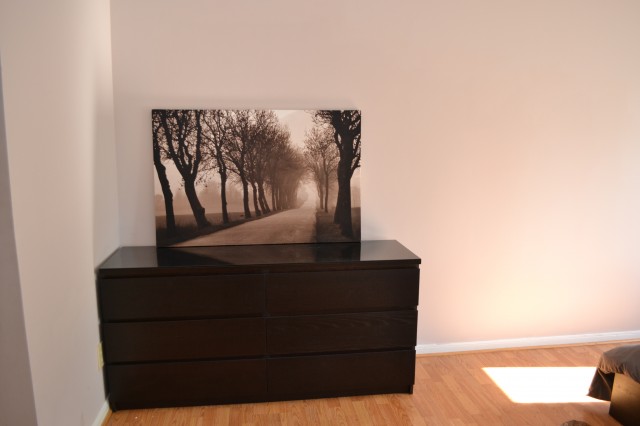 Where I am keeping most of my clothes, and we will hang that picture once we get the chance.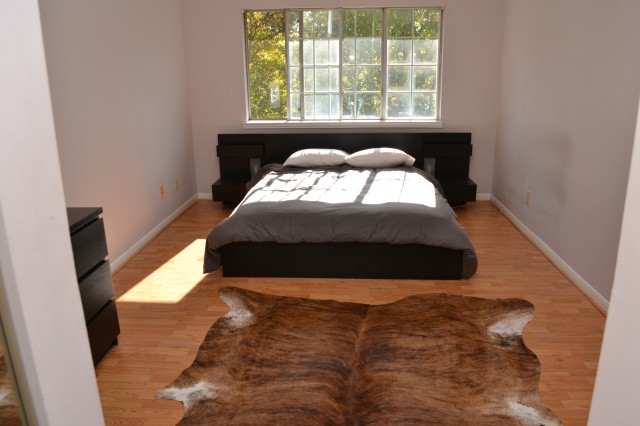 Another view of the master.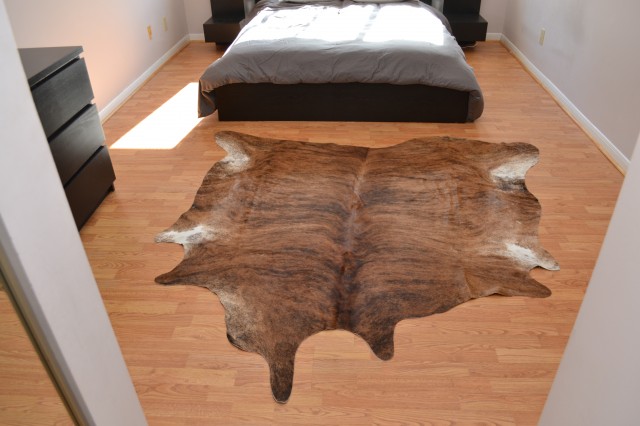 Our Cow Hide.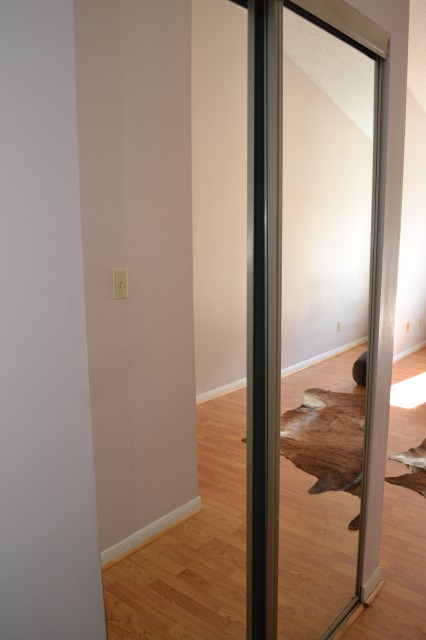 The Master closet.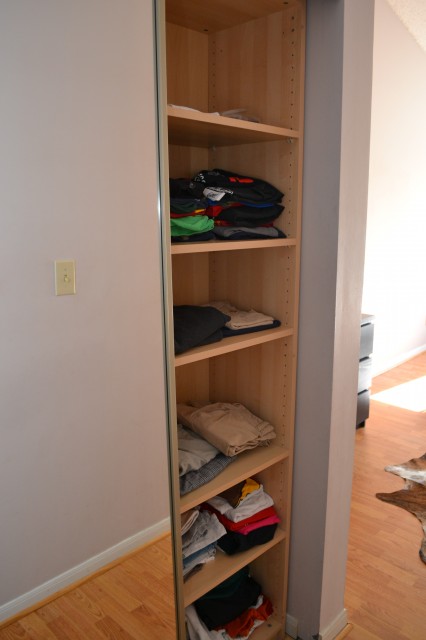 Closet inception, on the right side of the closet you open it to Grant's clothes.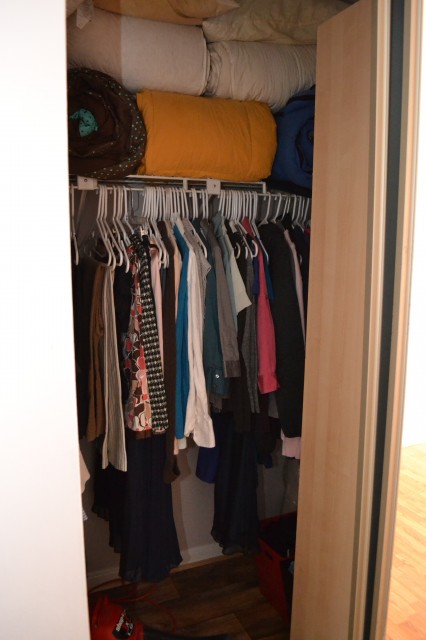 You open the left side and you can walk into the "walk in portion" and go around behind Grant's wardrobe thing.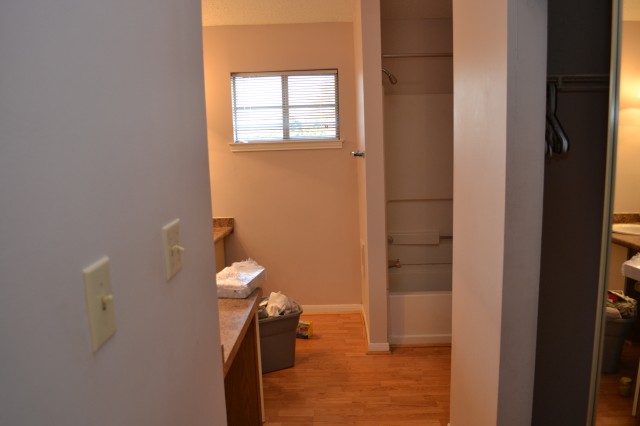 Before Master Bath.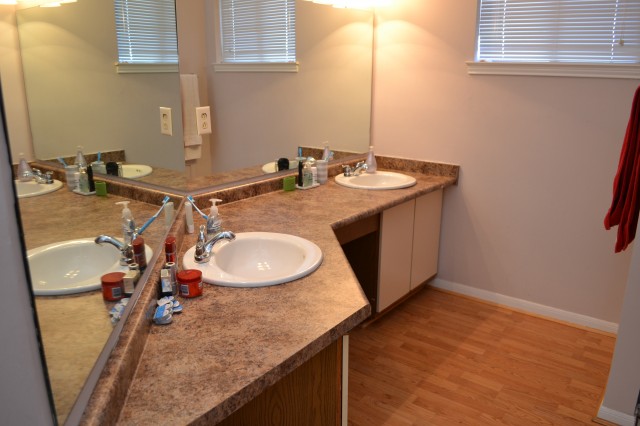 After.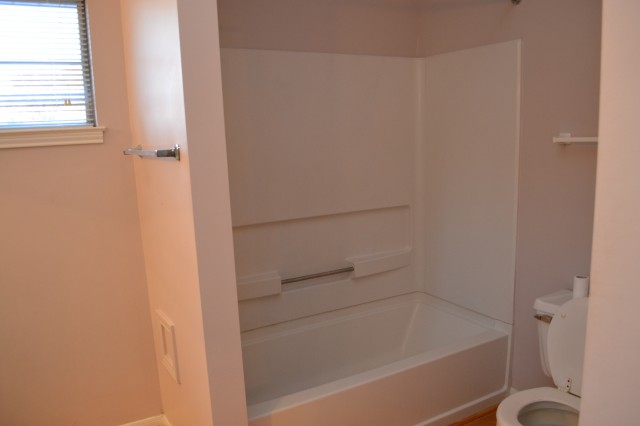 Before Shower.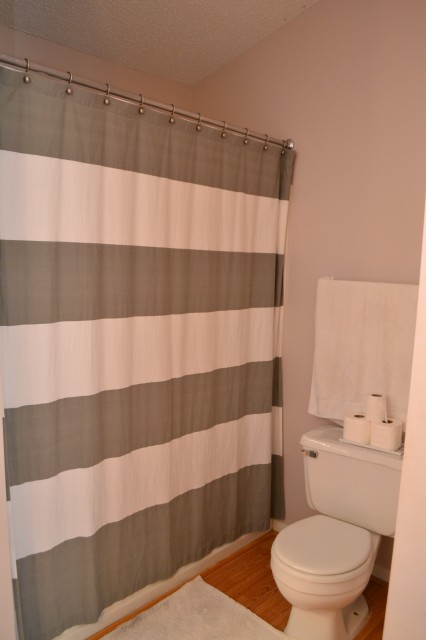 After Shower.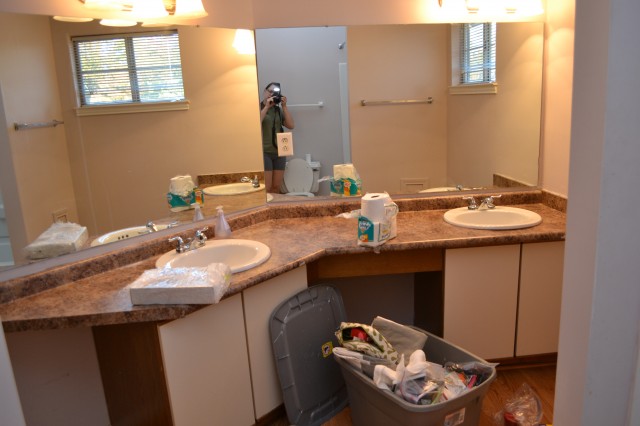 Before Sink area.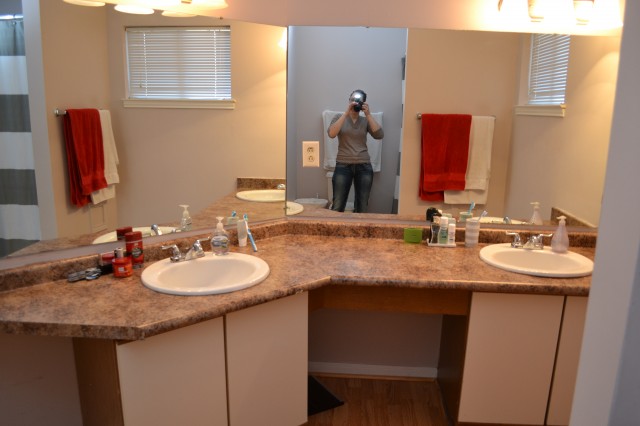 After.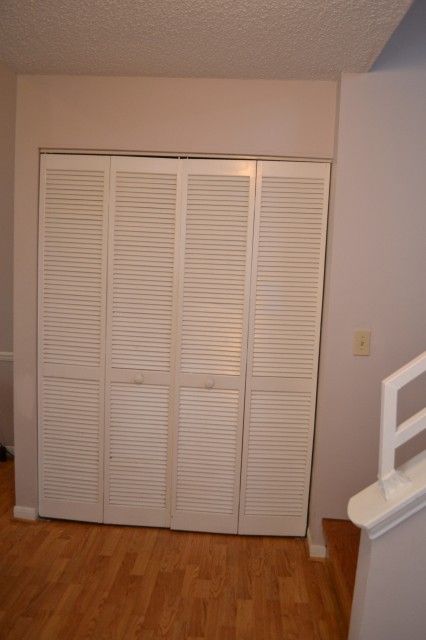 At the bottom of the stairs to the master, there is this large closet that houses the HVAC system and all of the random odds and ends that the landlord left.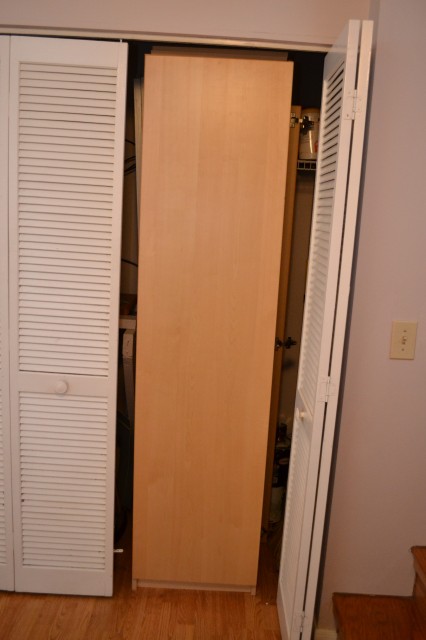 Another closet inception, infront of everything that he left our closet fit inside it.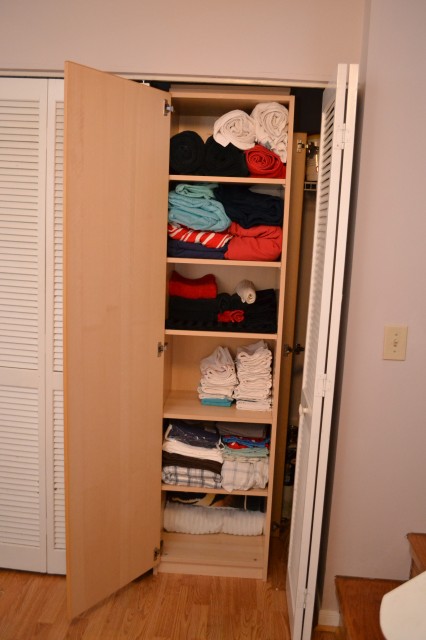 This is now our linen closet.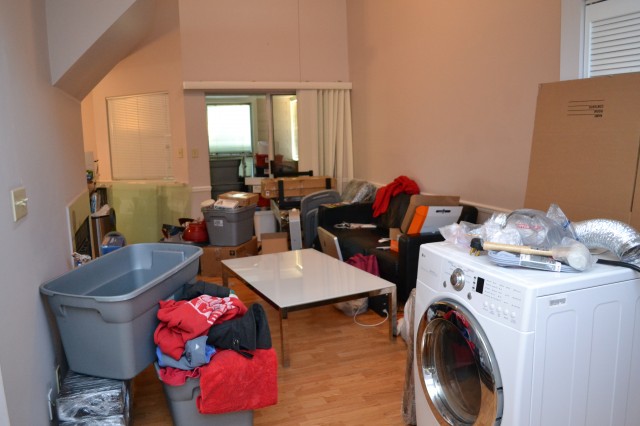 Living room before.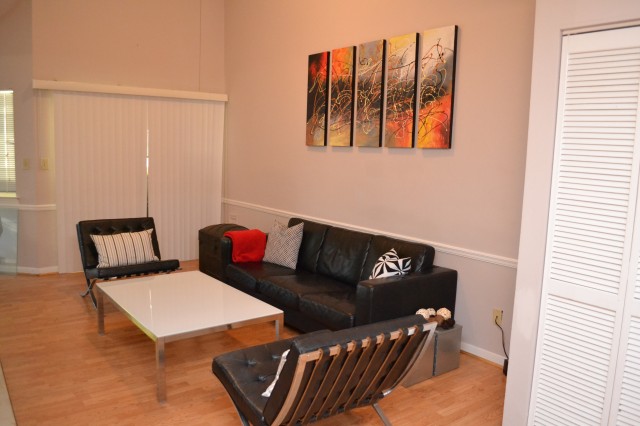 Living room after.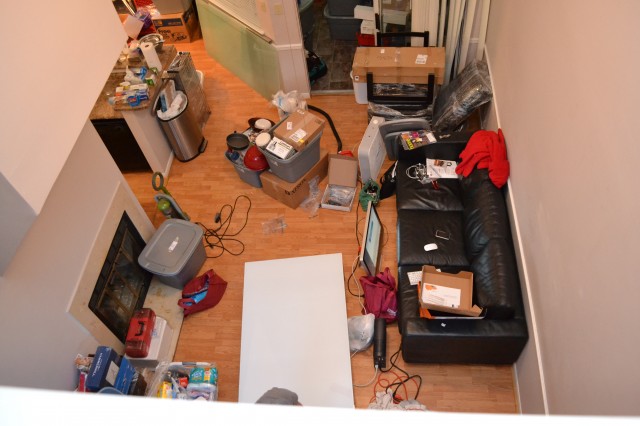 Bird's Eye View Before.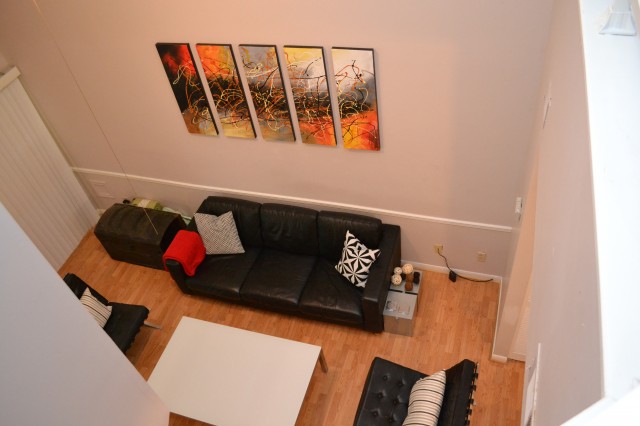 Bird's Eye view now.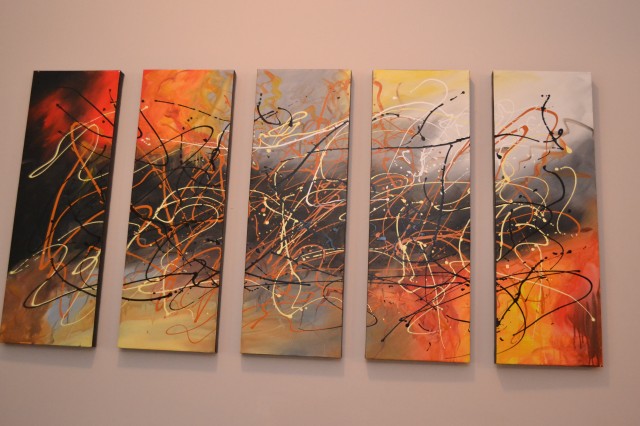 Final of the Art we got.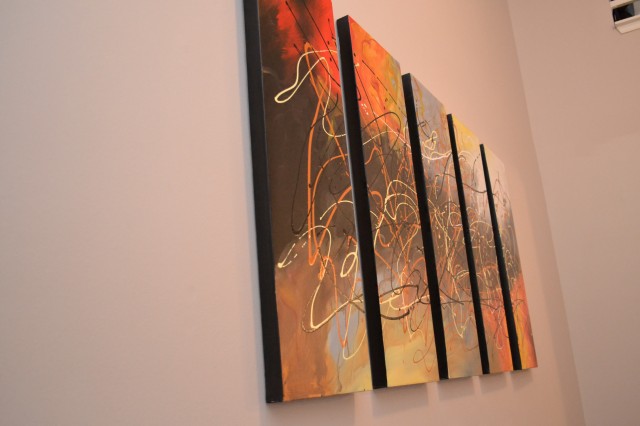 The Edges.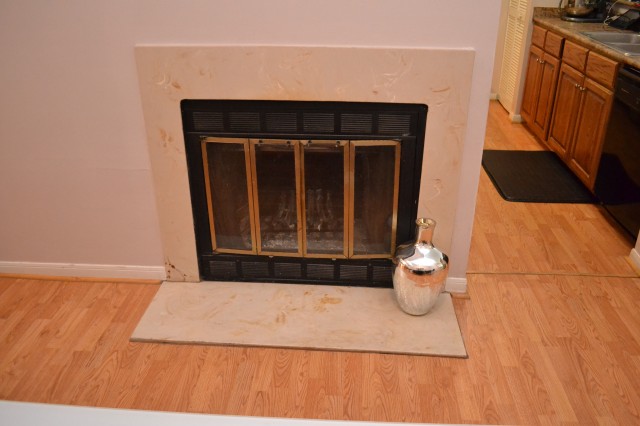 Our Fire Place that we might actually get to use here.
We aren't allowed to drill holes at this condo, so we have been using Command strips for most things,but we were able to hang up our clock with an existing nail that hadn't been removed.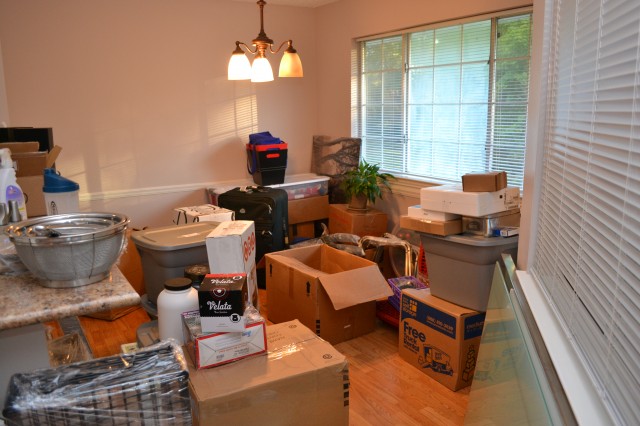 Dining Room Before.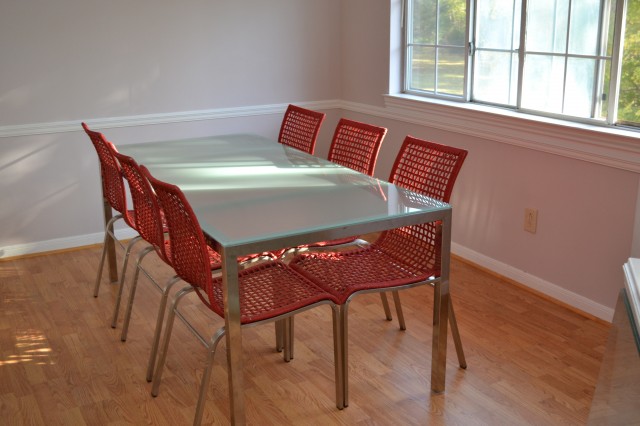 Dining Room after.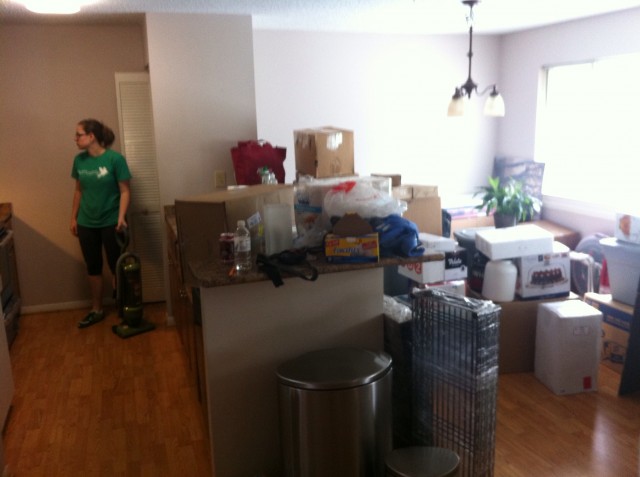 Kitchen/Dining before.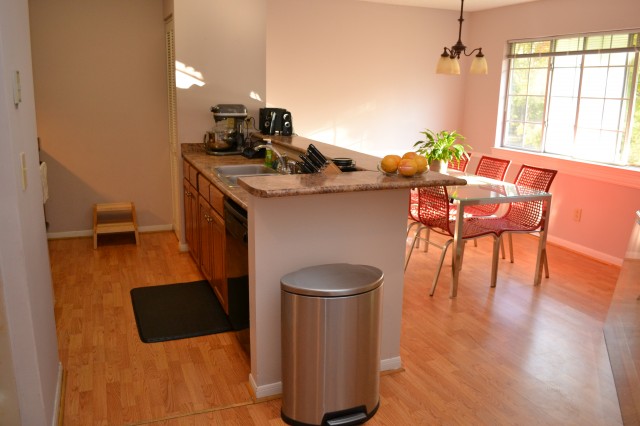 Kitchen and Dining after. I also LOVE living by an ALDI again; I got that foam floor mat which has a woven look to it there for $15.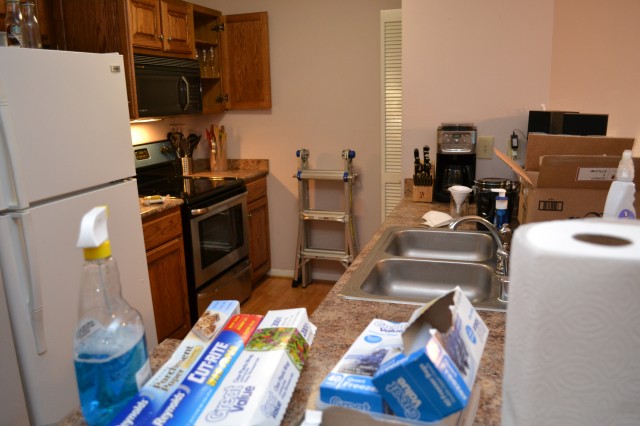 Kitchen before.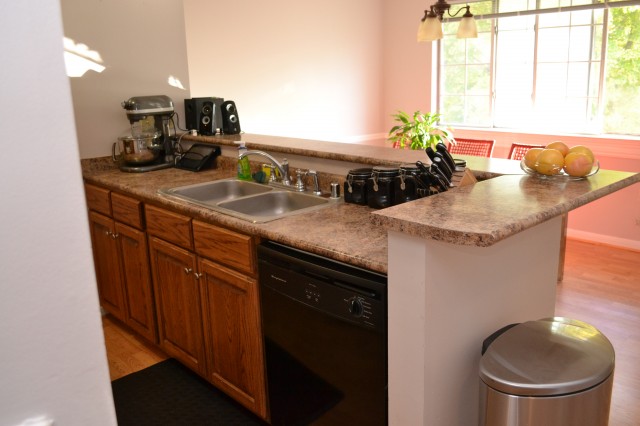 Kitchen after, I know the speakers and ipad don't look that cool there,but I can play music while cooking and cleaning, and use the ipad for recipes.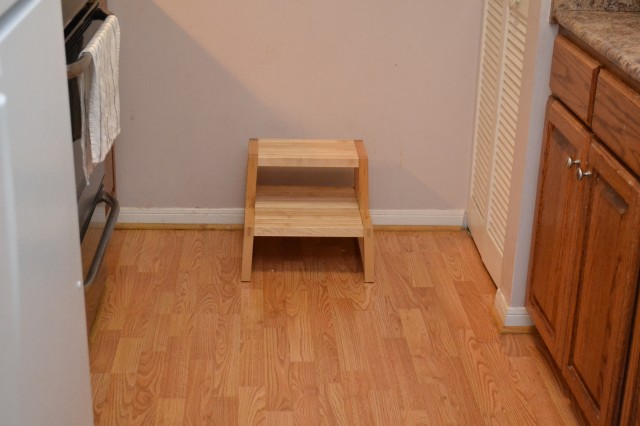 My step stool.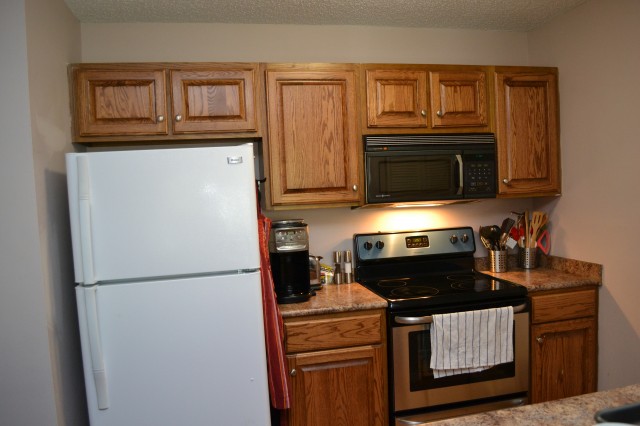 The new stove/oven is super nice. What is weird is that since coming to AL, Grant and I have been drinking coffee on a daily basis, and the coffee maker we have is super random & emotional. It has to feel like doing coffee, and lots of times chooses not to, so we might buy a different coffee maker some time.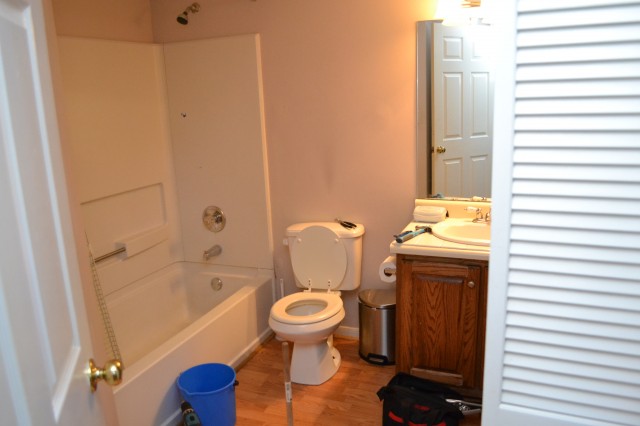 Guest bath before.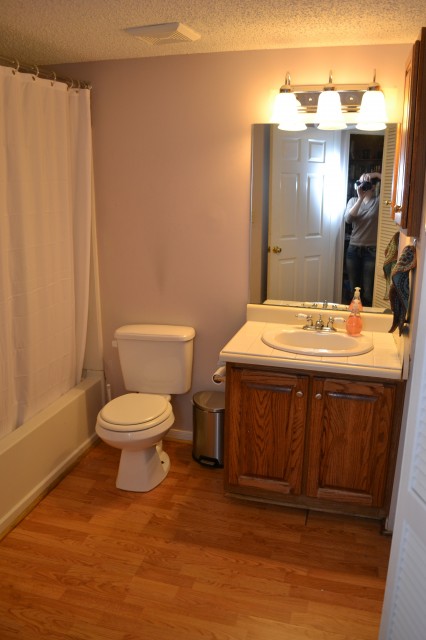 Guest Bath after.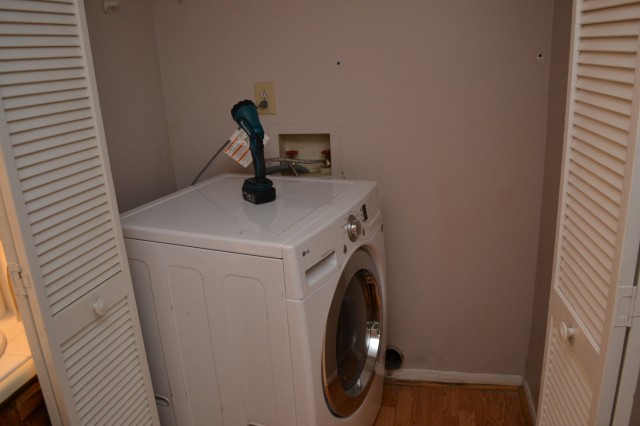 Laundry closet in the guest bath before.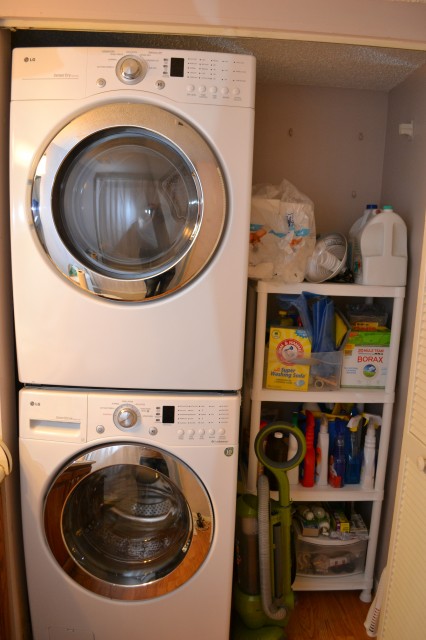 After with our shelf and cleaning items.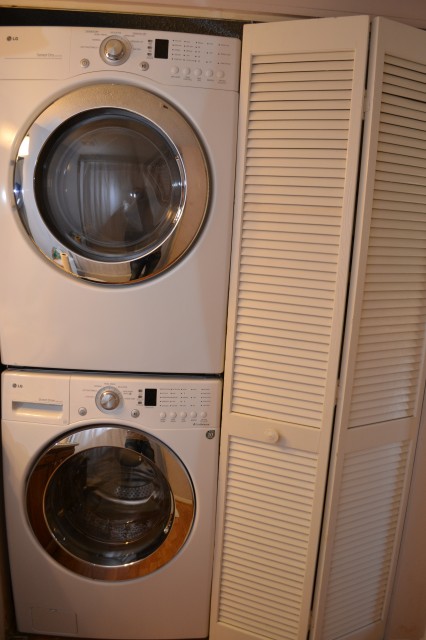 With our random partly closing door, I would rather have it look like this than everyone having to look at our cleaning supplies.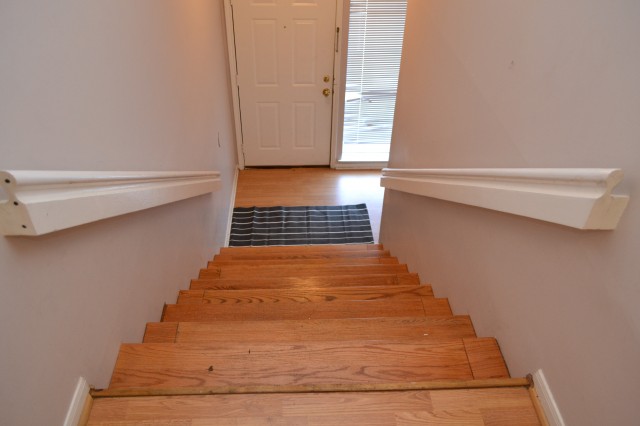 The main story leading to the landing with our rug. I still need to cut it to size and put the non-slip rug underneath it so it lays flat without the fold marks. to the right is the coat closet.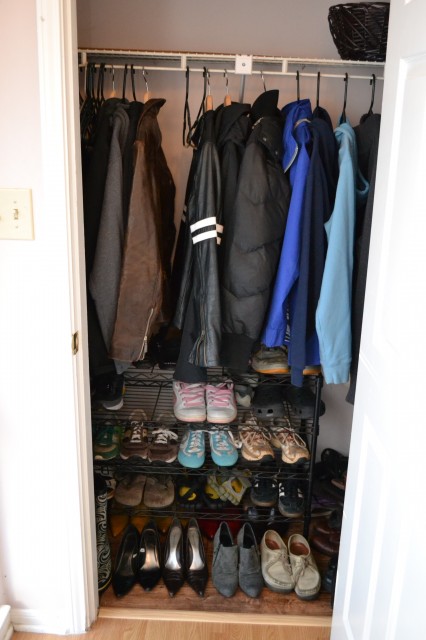 Last but not least, the coat closet which is a huge luxury that we never had before.
If you are paying close attention, you may have noticed that the sunroom and office are missing, and that is because we are still working on them. I hope you enjoyed this tour even though I am sure we will still make lots of changes.