One of my favorite activities while growing up was making and eating pies with my family. My favorite flavor is a tie between pumpkin and a sour cherry. In the South, it is a little bit harder to track down sour cherries where in the north every grocery store sells them canned or frozen. Below are the step by step instructions to make this delicious pie.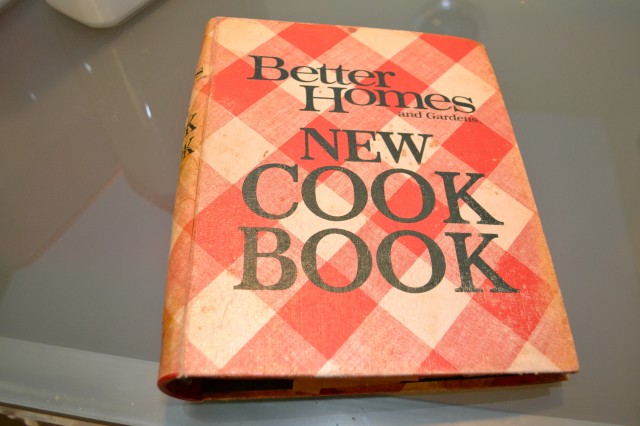 The recipe is from this cookbook. The newer versions have it altered,but I prefer the old version better.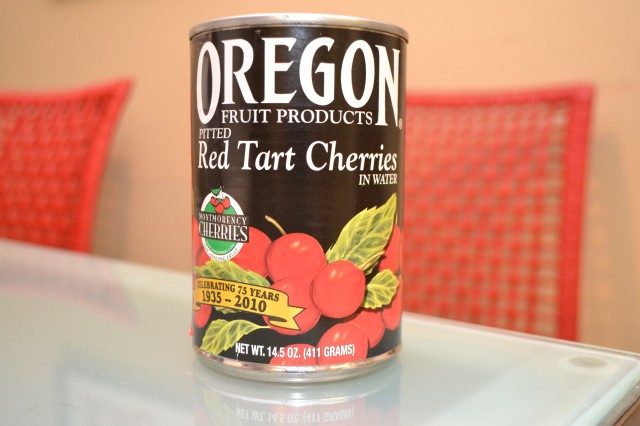 These were the only sour cherries I can find here in Texas, they are sold at Walmart and Randalls.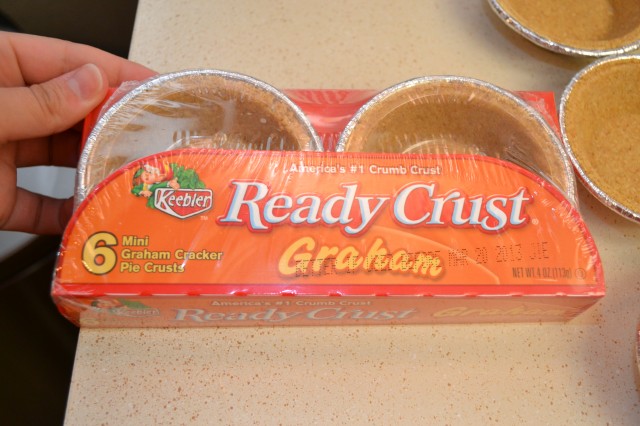 I normally make my crusts from scratch,but here I was making these for a shower, and everyone else was using these ready crusts so I did as well.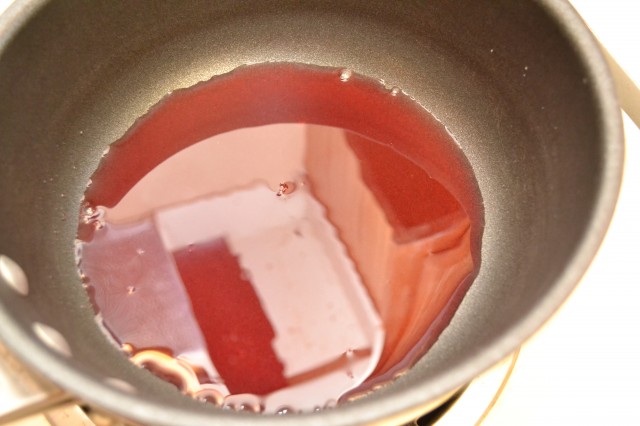 Take some of the cherry juice and put it in a skillet.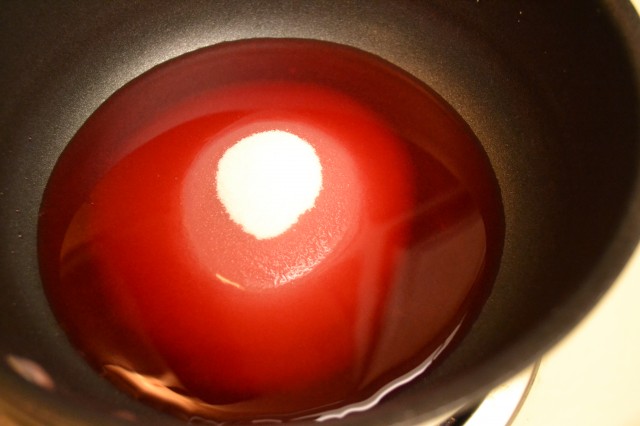 Add some of the sugar.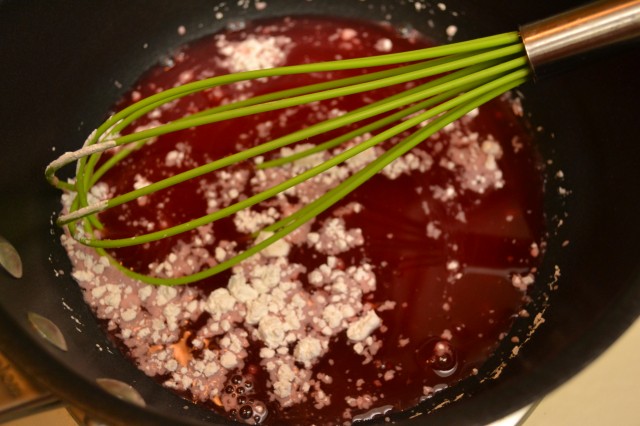 Stir and add the cornstarch.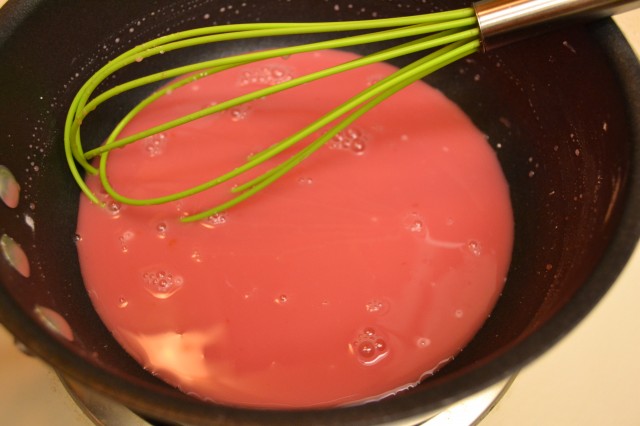 Then turn the heat to medium heat and stir occasionally until it thickens.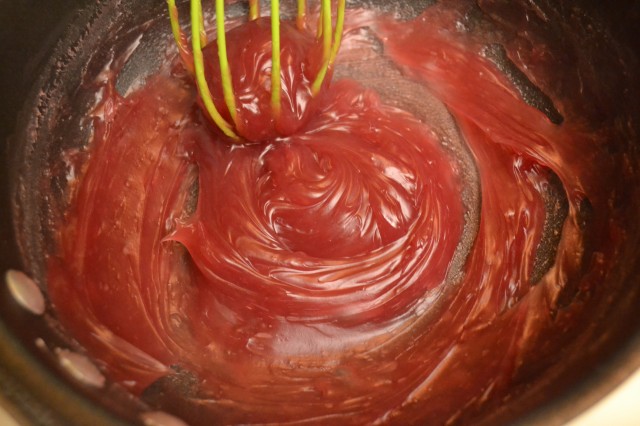 Once it gets thick you know you can add extra ingredients. Keep stirring and don't let it burn.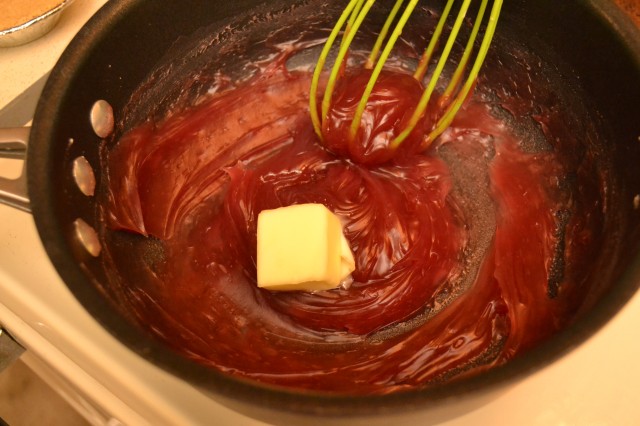 Add the butter.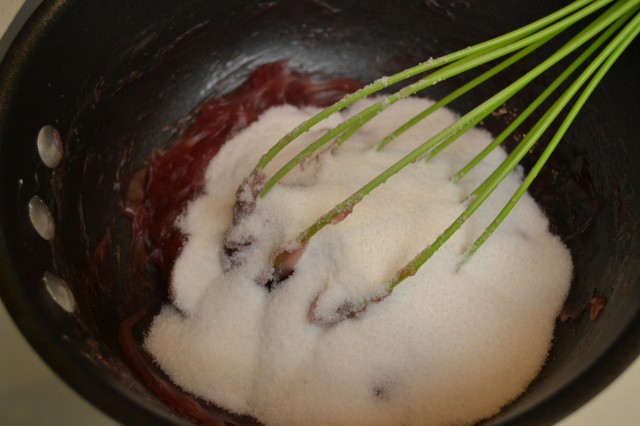 Add the remaining sugar.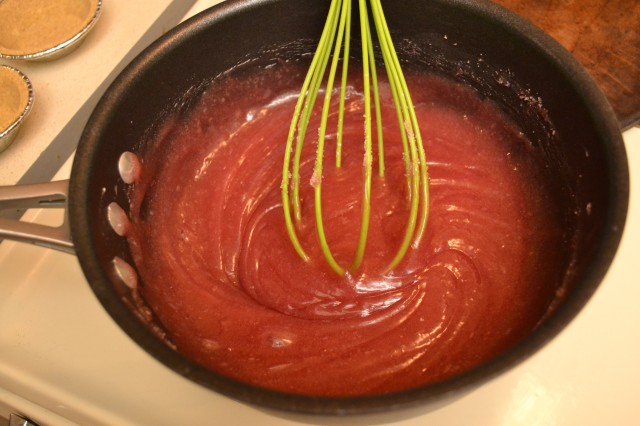 Stir it up again.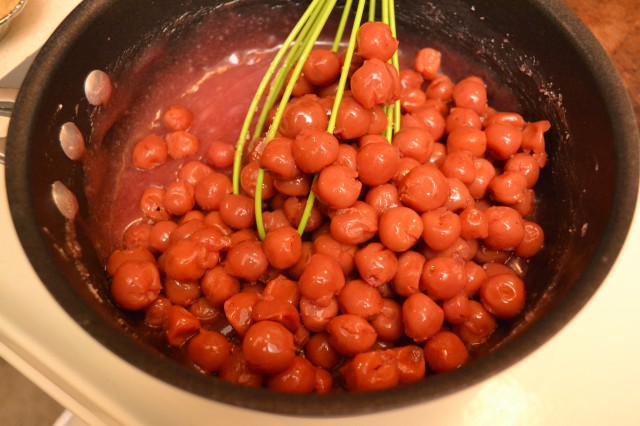 Add the cherries.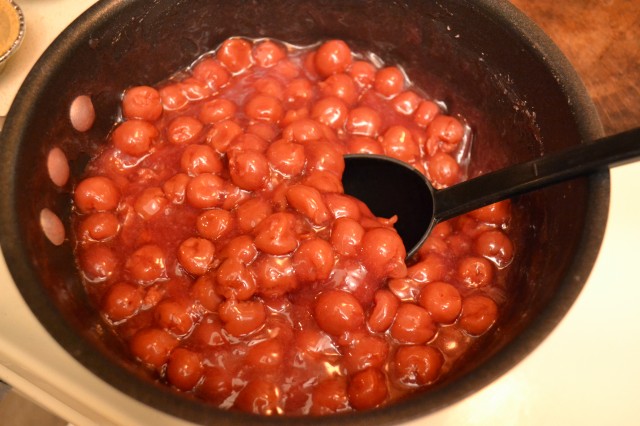 Then get ready to spoon in the pie crust or mini crusts in my case.
 Ready to bake.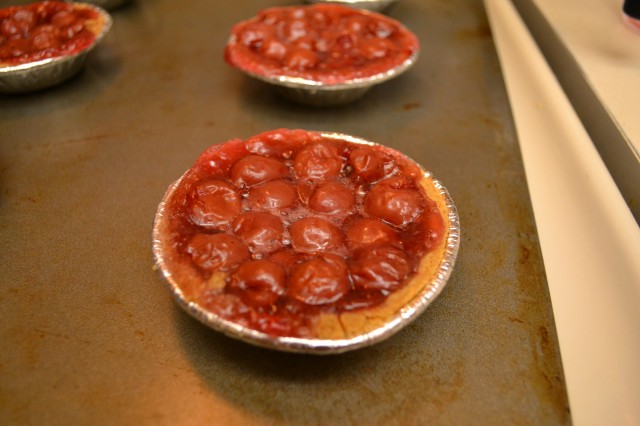 Here you can see them baked. With this recipe, I prefer a regular crust rather than the graham cracker,but it wasn't bad.
Two-Crust Cherry Pie
Ingredients:
1 1/2 Cups sugar
4 Tablespoons cornstrach
3/4 cup juice from cherries
3 cups canned pitted tart red cherries
1 Tablespoon butter
1/4 teaspoon red food coloring(I never add this)
Pastry for 2-crust 9-inch pie
Directions:
Combine 3/4 cup sugar with cornstarch  Stir in cherry juice. Cook over medium heat, stirring occasionally, till mixture thickens and bubbles; cook 1 minute longer. Add remaining sugar, cherries, butter, and food coloring. (Mixture will be very thick.) Let stand while preparing pastry; fill. Adjust top crust, cutting slits for escape of steam; seal. Bake at 400 degrees fahrenheit  for 55 minutes.
Come join Love the Pie with TidyMom  sponsored by Whirlpool and enter to win a new Whirlpool Range