As I mentioned in a Previous Post, we were able to move into our Condo on Tuesday, and below are some of the pictures of our condo. We will be here for at least one year, and it is insane how much more room we have. We went from a 720 Sq. Ft. Â 1 bedroom one bathroom Apartment to a 1200 Sq. Ft. 2 bedroom 2 bathroom Condo for only $20 more a month. 1 warning, these are all before pictures as we unpack. We still have a TON to unpack since we did so many other errands and now are both working full time. I do have to say that the industrial saran wrap was one of the best moving items we purchased especially if you have any ikea furniture. It makes sure it doesn't get scratched or wet.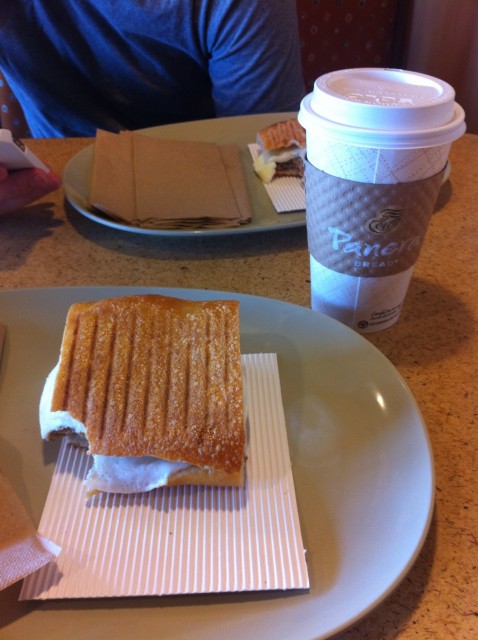 Tuesday, we got to move our things in, so we decided to start out with a good breakfast at Panera. If you have never had their Sausage, Egg, and Cheese on Ciabatta you are missing out!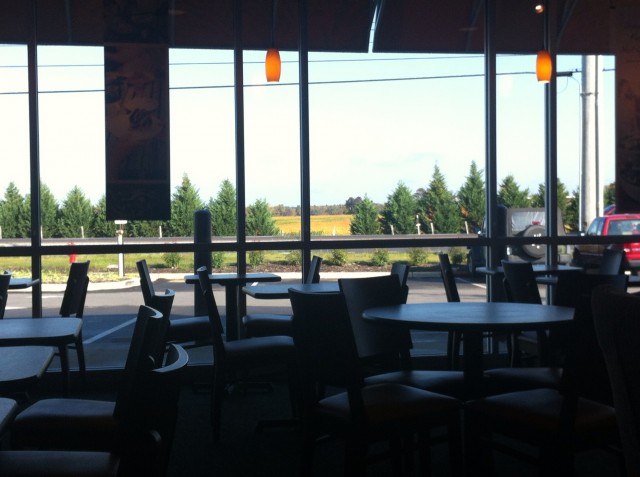 On a random note… this is what we have noticed in Huntsville area… you are in a brand new Panera and out the window are farm fields. I guess the Madison area (where the Panera was) is a fast growing area,but a lot of it was farm land.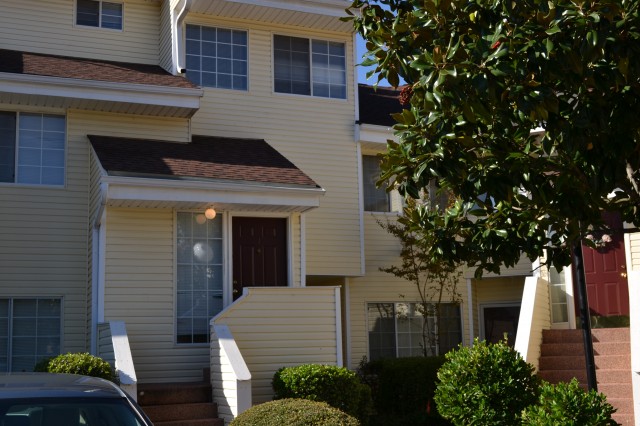 We spent all day morning moving things into our place, and around 2pm, our friend Andrew came and helped Grant with the big things that I hadn't helped him carry in yet.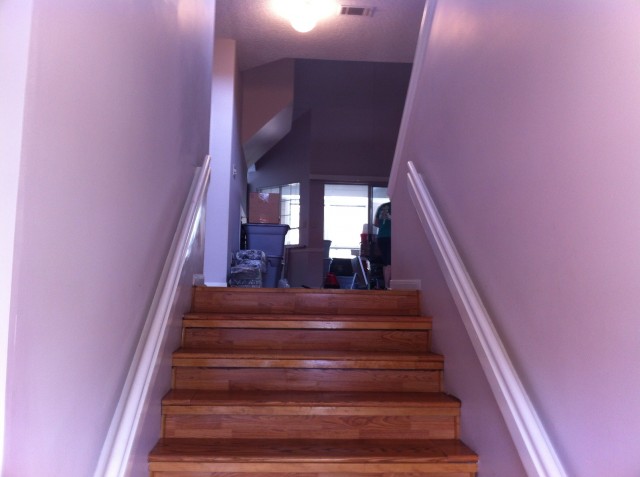 You walk into our condo, and to the left is a coat closet, and straight ahead are stairs onto the main living area.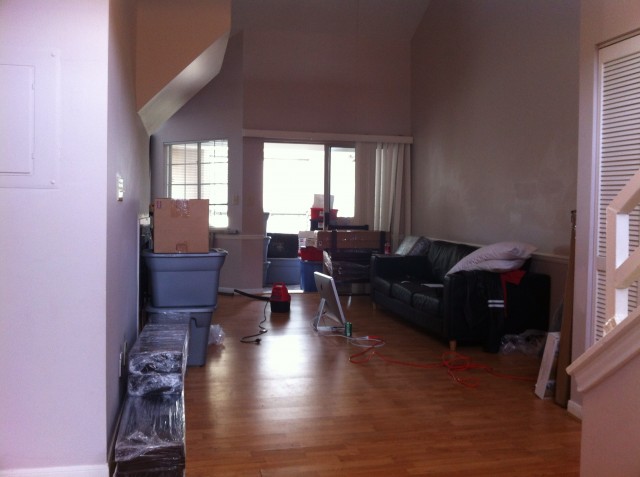 Here you can see the living room. To the left is the office, then to the left but across from the office is the Guest bathroom. To the right is a stair case leading upstairs to the master and an HVAC closet.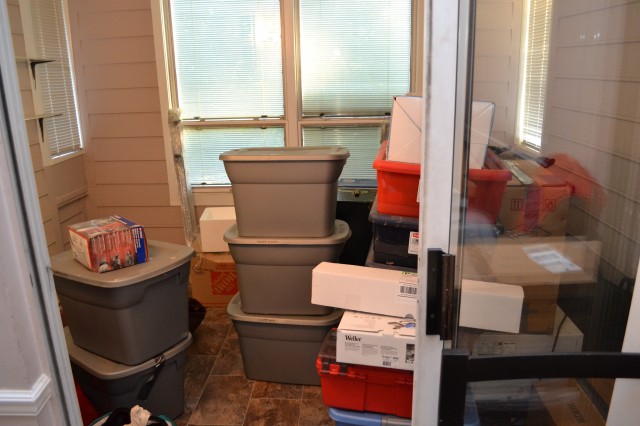 Past the living room is an enclosed sunroom; it is not heated or cooled so we will most likely use it for storage of our random items like bikes,etc.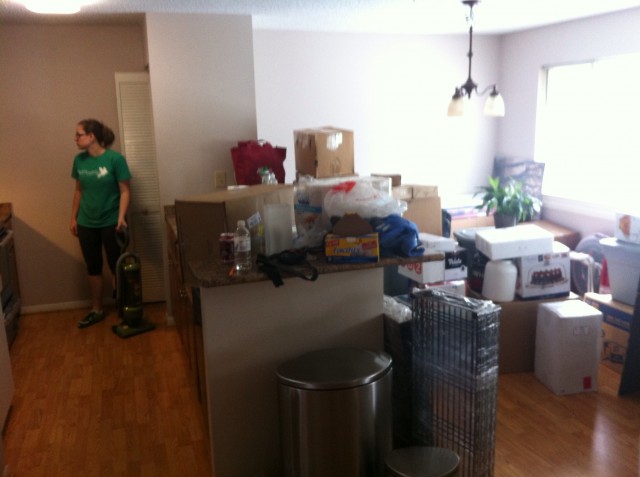 Kitchen & dining area.
** Those were the lets just move some things in pictures. Now here are the we have kinda started unpacking pictures.**
Here is our in-between living room.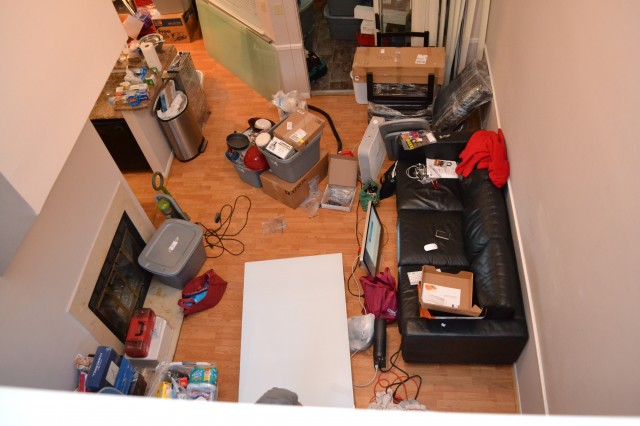 Shot from the walk way to the Master.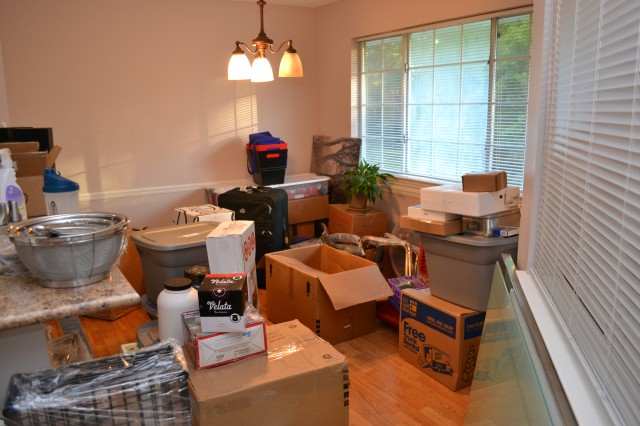 Dining Area.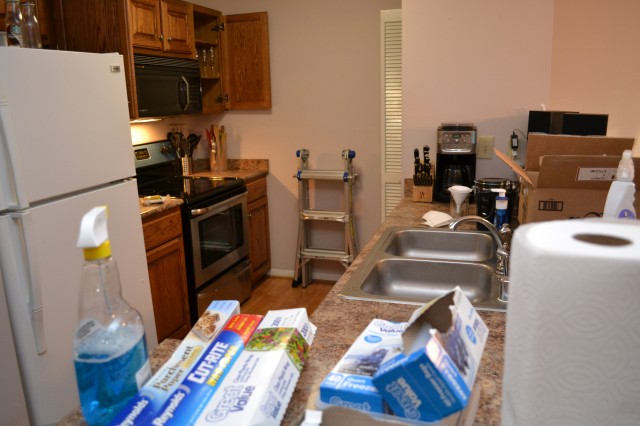 Kitchen.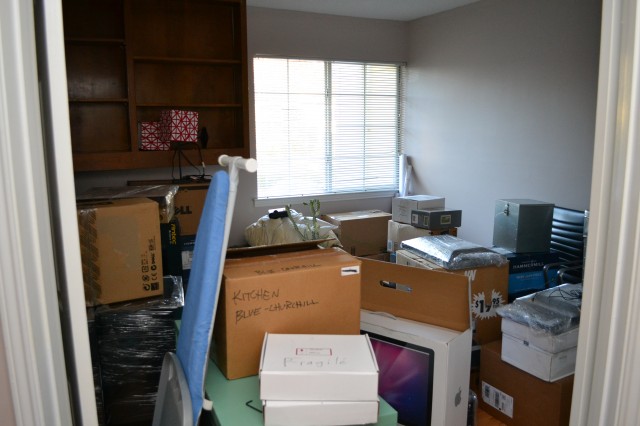 Office/Guest Room.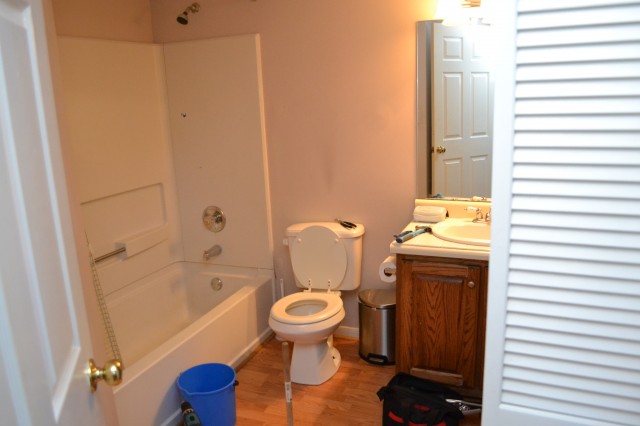 Guest Bath/Utility Room to the right.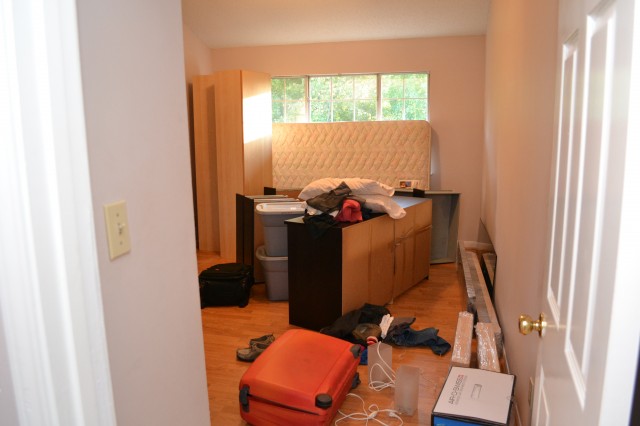 Master Bedroom which is technically the third floor.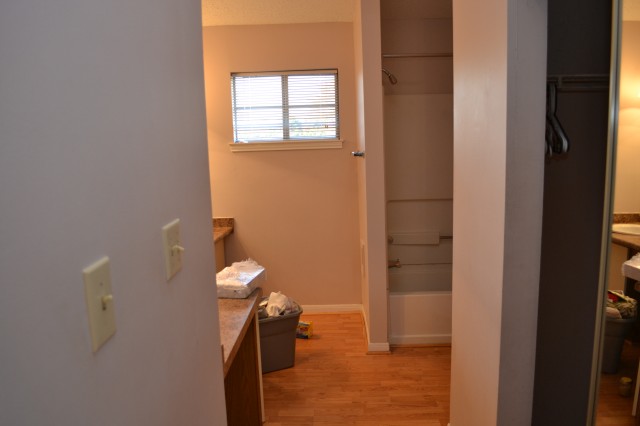 Master Bath.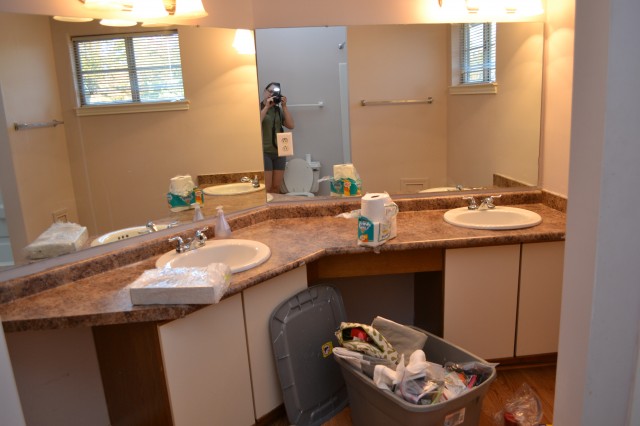 Vanities.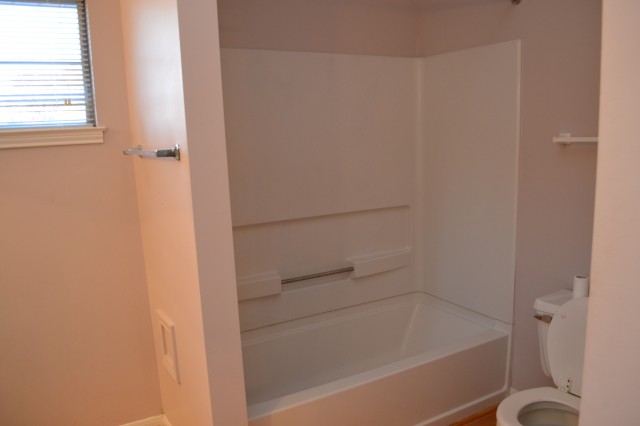 Shower.
Around 3:30, we returned the penske truck and trailer, contacted a person on Craigslist, and drove to Nashville to get a washer and dryer since we didn't have a set.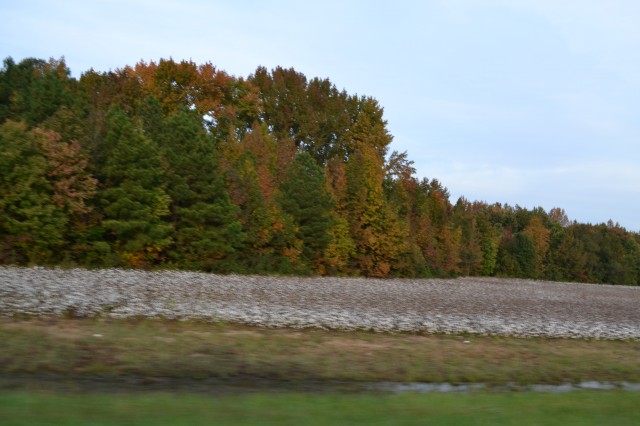 On the way, we saw cotton fields…. I have seen rice, corn, and soy fields in other states but not cotton until now.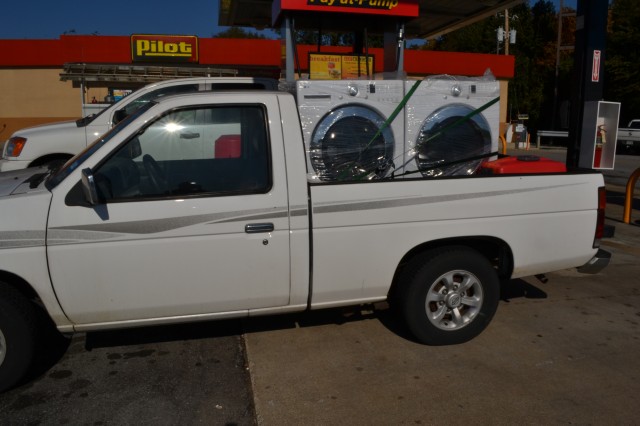 We got them at 7 that night, went on to Nashville to spend time with my sister, Kira, and brother-in-law, Andrew. We had dinner and spent the night there which was super fun because we hadn't seen them in a while. Wednesday morning we drove back to Huntsville.
Our drive back to Huntsville.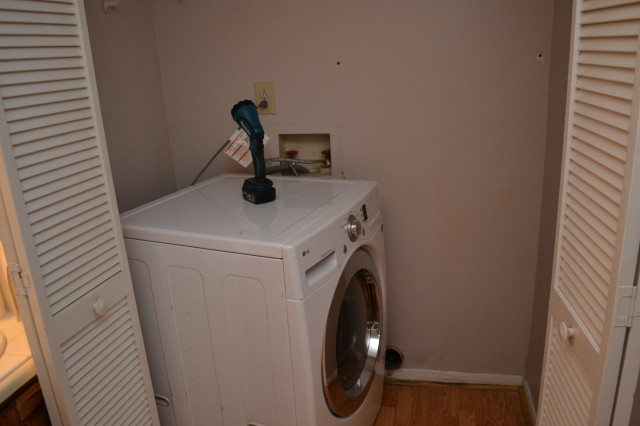 We tried to install them,but they wouldn't fit correctly. We measured,but closet was super weird. So, since we didn't want to squish the dryer hose, we ordered a stacking kit online and it came the next day as well as a longer power cord since once they are stacked the ones that are carried in stores are not long enough.
The rest of Wednesday and Thursday were spent unpacking as much as possible, becoming AL residents with licenses and license plates, and registering to vote.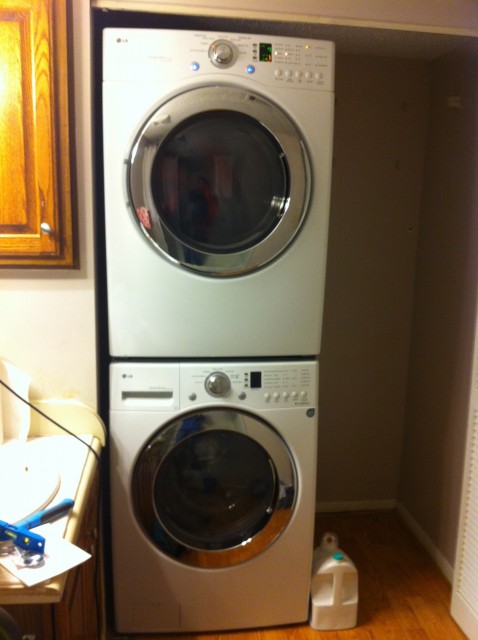 Thursday everything came so we were able to install the washer and dryer and they work amazingly well! I LOVE LOVE LOVE them. More pictures to come on how I organized the rest of the laundry area. We were worried about them being too high to reach button wise,but they are perfect!
They also sing to me when they are done without the weird clicking noise that those make in the video… Grant was making fun of me because I had tried to record ours, but I kept missing it… so, I am using someone else's video.
Then Friday morning we went on another adventure to Atlanta, Georgia,but that story is for a different day!