Frito Pie is a dish that you will always see at potlucks or cookouts here in Texas at least, I cannot speak for the whole South. It is a very easy and tasty dish that most kids and adults like! Below is how to make it,but you can always tailor it to your specific likes and dislikes. We make it everyone once in a while since it is so easy and yummy.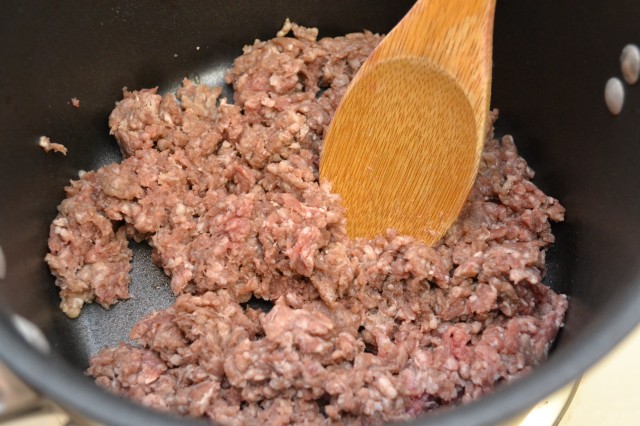 Take some ground beef and brown it.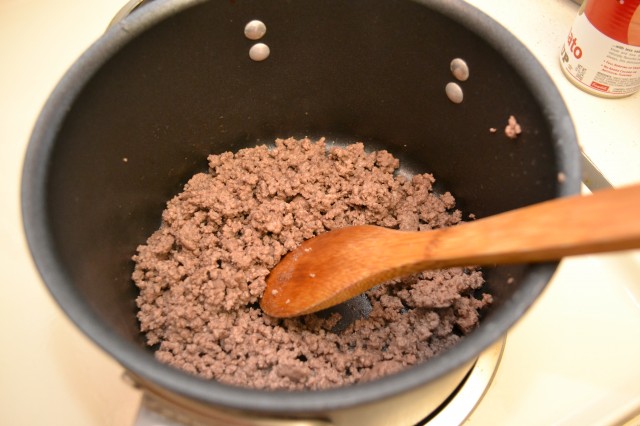 Then drain and return to the pot.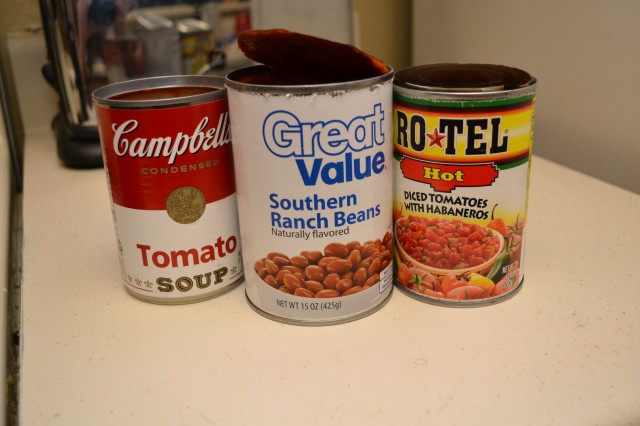 Add one can of tomato soup, ranch style beans, and rotel(we prefer hot,but you can always do original if you prefer.)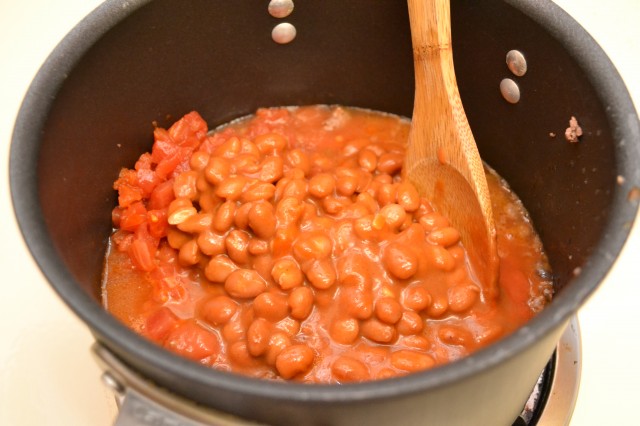 Add the cans to the drained beef.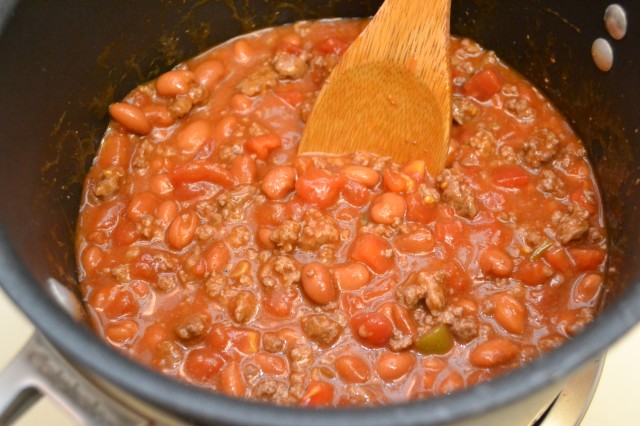 Bring to a boil and let simmer for 5-10 minutes and it is done!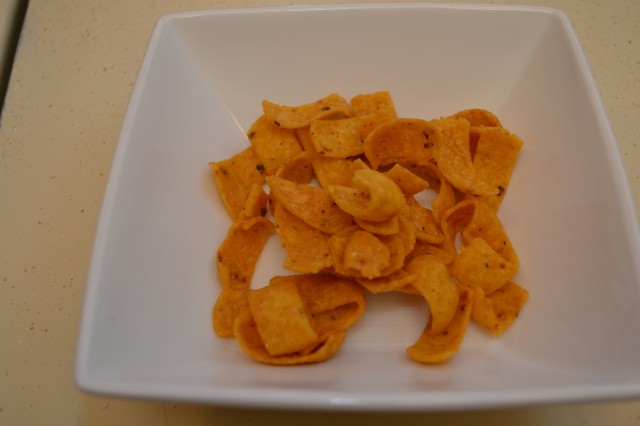 When you are ready to eat this, you first take some fritos and add them to your bowl. (some people buy the smaller frito bags and just open that up and then add the rest of the ingredients. That way you don't need to do dishes.)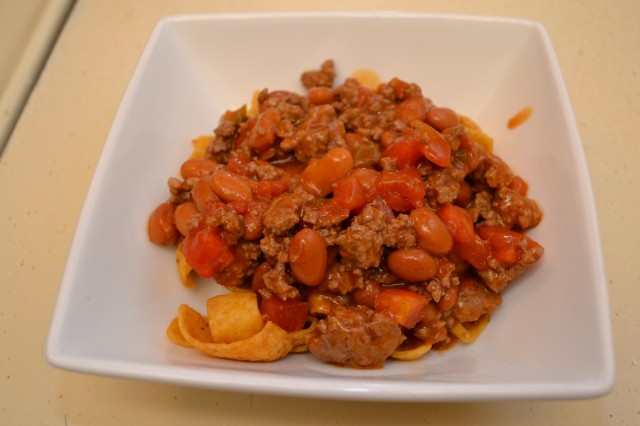 Next, you add the bean mixture.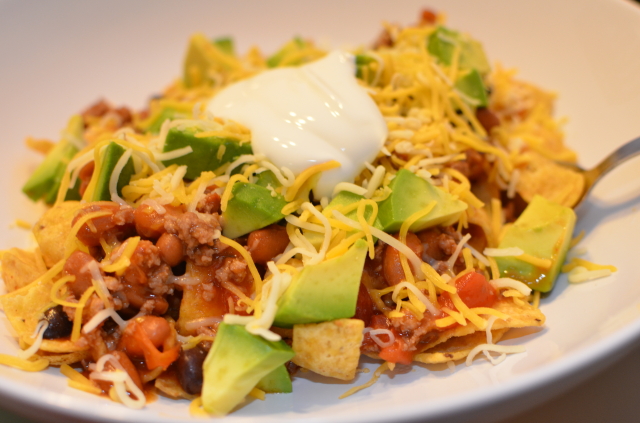 Then some sour cream, cheese, avocaodes, and even black beans; mix up and enjoy!
1 can Ranch Style Beans
1 can Rotel
1 can Campbell Tomato Soup
1 lb. ground beef
1 bag of Fritos
optional sides: sour cream, shredded cheddar cheese, black beans, avocado
Brown 1 lb. of ground beef and drain the grease. Add all three cans to the pan, stir and bring to a boil. Leave on stove simmering for 5-10 minutes. Done.
Arrange your plate with a layer of Fritos, then the ground beef mixture and add whichever of the optional sides you like on top (ie. sour cream, shredded cheddar cheese, and/or black beans)