I love breakfast foods and luckily so does Grant! One of the dishes that we eat on a regular basis are breakfast tacos. These taste so good and normally take 10 minutes to make and are soo delish!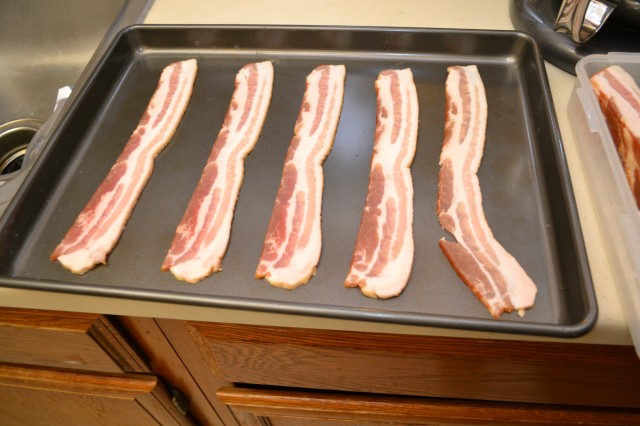 I like to bake my bacon so I put it on the cookie sheet.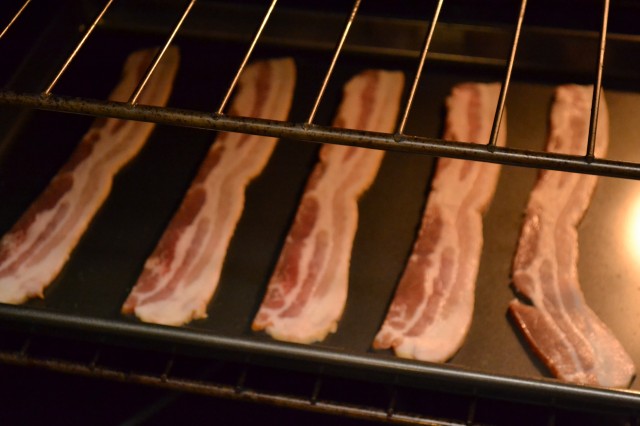 I bake at 400 degrees for 12 minutes since Grant doesn't like it crunchy.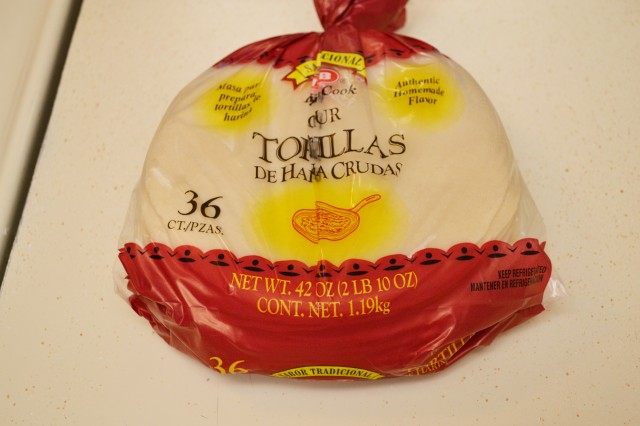 What makes these amazing are the tortillas! If you get the "ready to cook" tortillas which HEB and Walmart sell they make all the difference in the world.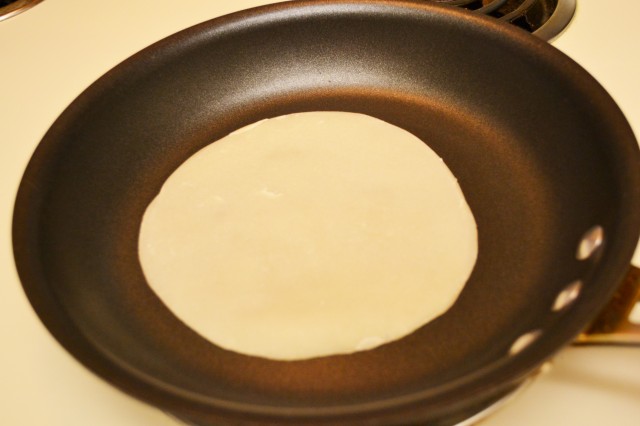 I preheat the pan and plop one in, I don't add oil since our pans are nonstick.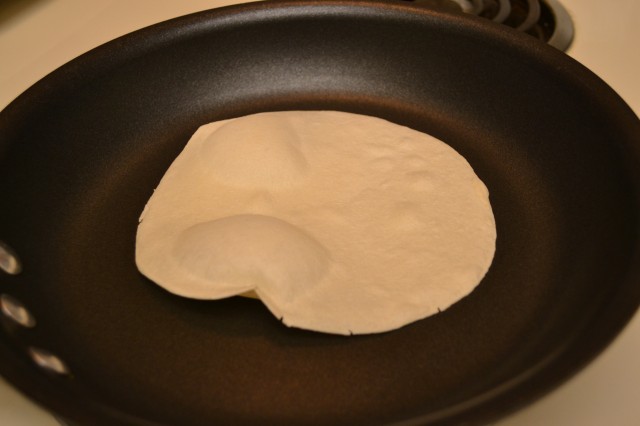 One they bubble up, it is ready to be flipped.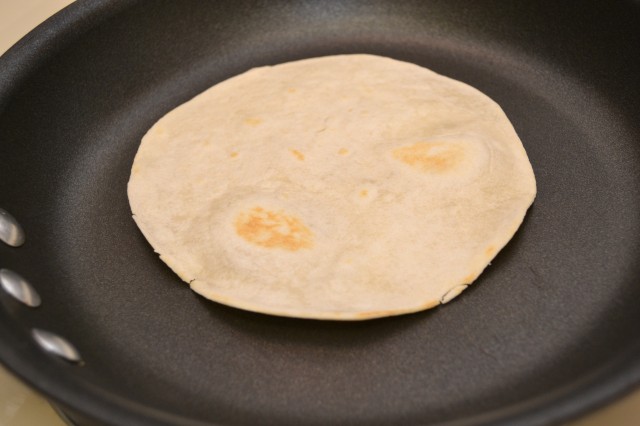 Then when they have slight browness, they are done. I put them on the plates ready for the other toppings.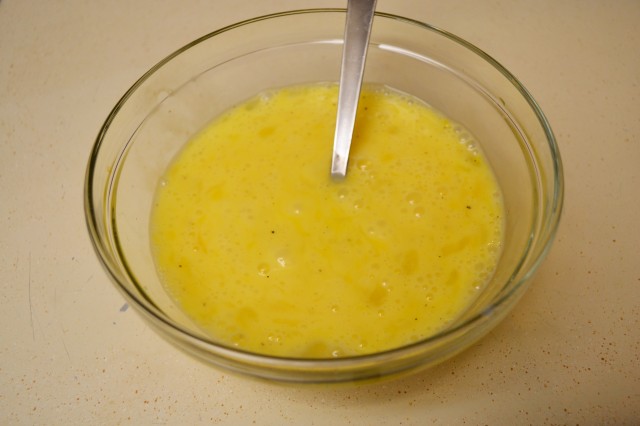 Get your eggs ready that way you like them to be scrambled.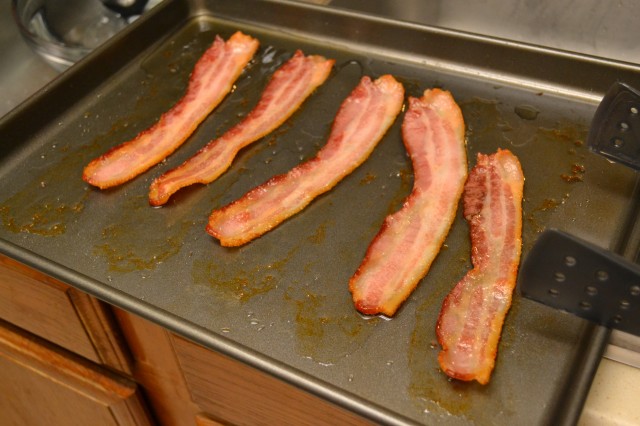 Once the bacon is done, I take it out of the oven.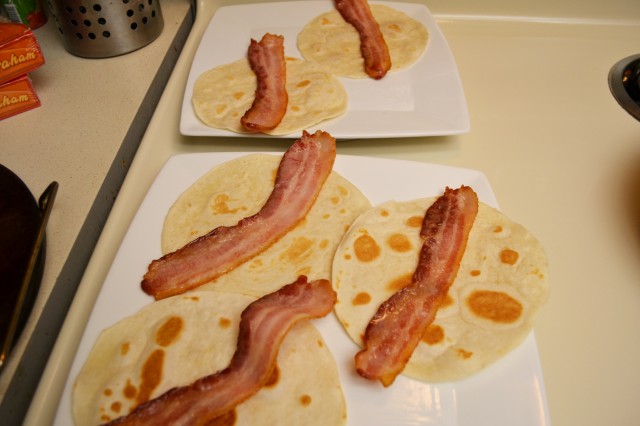 I place one piece of bacon per taco,but you can always do more or do sausage and add it to the eggs.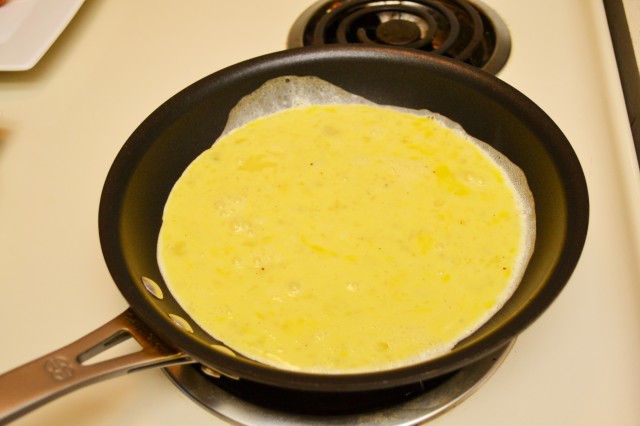 I like doing the eggs right after the tortillas because the pan is already nice and hot.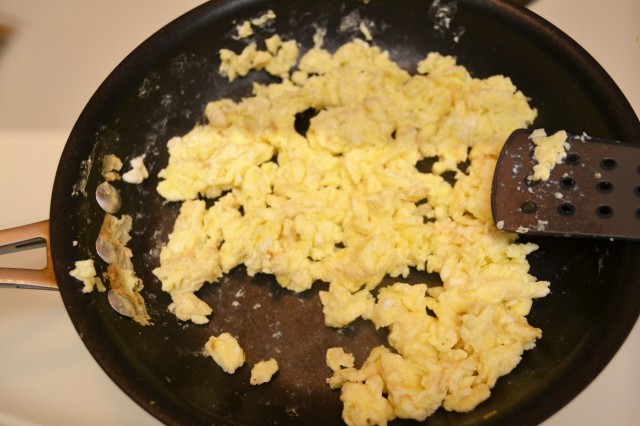 Scramble the eggs.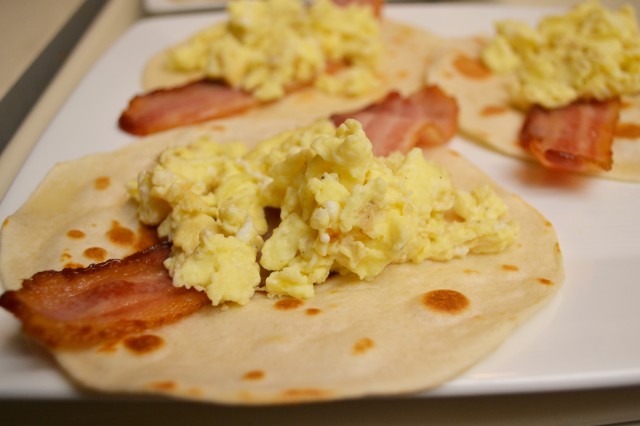 Divy up for each tortilla and add cheese! I didn't have any this time, but you can always add ketchup if you are a Grasham or salsa or any other topping you like on your eggs, and they are SUPER delish!
Come join #DairyBreakfastClub recipe party at TidyMom along with The California Milk Advisory Board and RealCaliforniaMilk.com