I have been very happy with my switch from my dell laptop that I sold to my mac mini, but my goal was always to eventually get an imac. imacs are very expensive,but they have wonderful screens and many other awesome features. After over one year of saving up my allowance, I found a great deal on a new in box 27″ imac. I understand that no one needs a computer with a screen that big, but as Grant would say, I decided to "Go big, or Go home."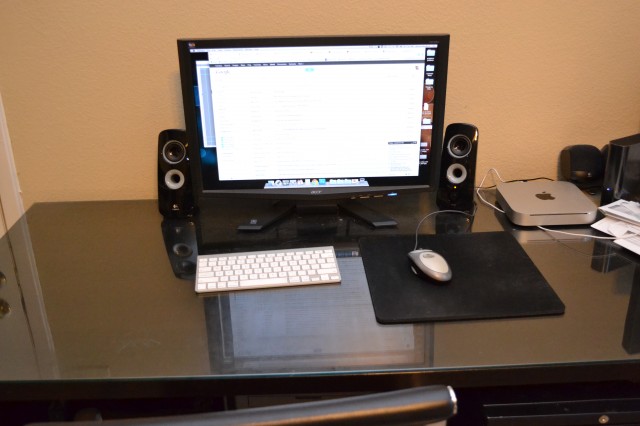 Here is my monitor and Apple Mac Mini MD387LL/A Desktop (NEWEST VERSION)
 that I was using before.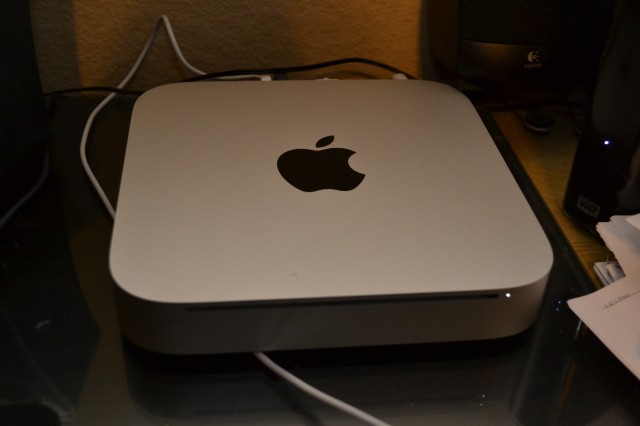 Here is my desktop Apple Mac Mini MD387LL/A Desktop (NEWEST VERSION)
 that I was able to sell on craigslist.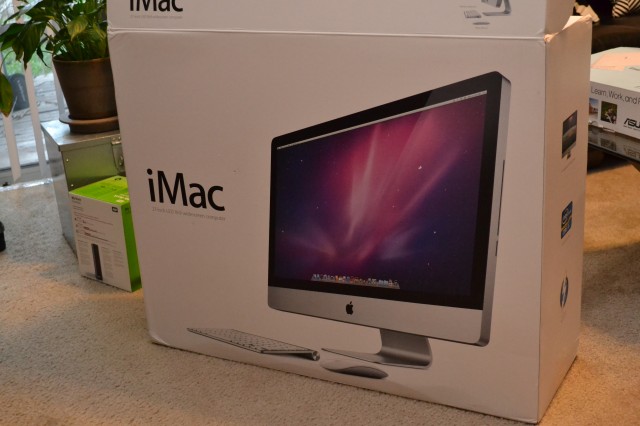 We got to open and turn it on and everything was completely unused… I was expecting to buy used so this was a fun added feature that I wasn't expecting. Apple iMac MC813LL/A 27-Inch Desktop (OLD VERSION)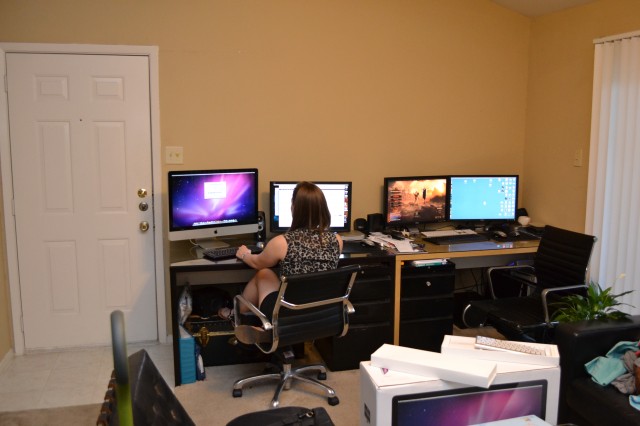 Here you can see my new computer compared to my old one as I was transferring over files, sorry for the mess. Grant now uses my old monitor at work.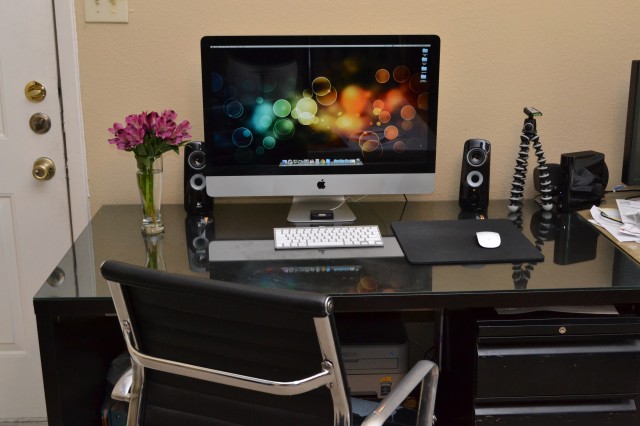 Here is the final picture with some beautiful flowers that Grant got me because he is sweet and spoils me too much. Another added bonus is that this computer has everything included in the screen, so to clarify for my mom, the computer is in/behind the monitor, it also has great speakers and picture quality which is why we have periodically moved it to our new coffee table to watch movies on since we don't own a TV.  I love how fast this computer is especially for the graphic stuff I have been doing lately. It took forever to save all this money, and I can think of 100 different things I could have done with it,but boy do I love my computer!!!