A lot of the blogs that I read have been doing a feature on Christmas in July, and this might sound kind of crazy,but if you are planning on making gifts, this is a great time to start thinking about what you want to make and for whom, etc. This project that I will show, is actually for me, and one that I didn't get finished around Christmas time last year.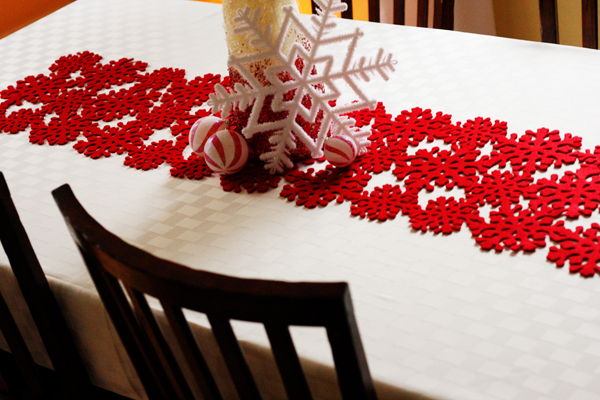 Photo Via HERE.
Here is my inspiration, I loved this laser cut felt table runner! It really wasn't that expensive,but by the time I saw it, they were already sold out.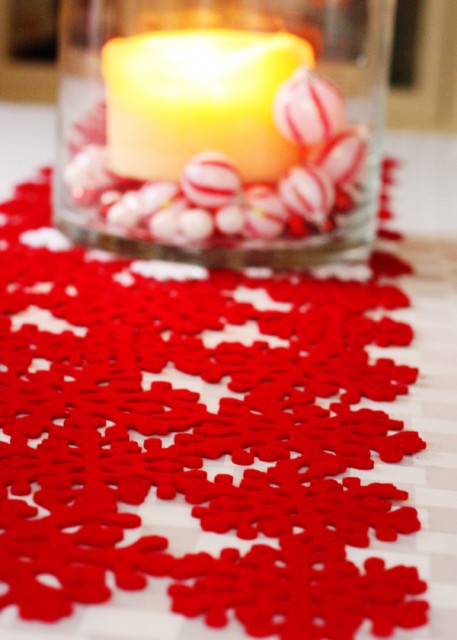 Photo Via HERE.
A closer view.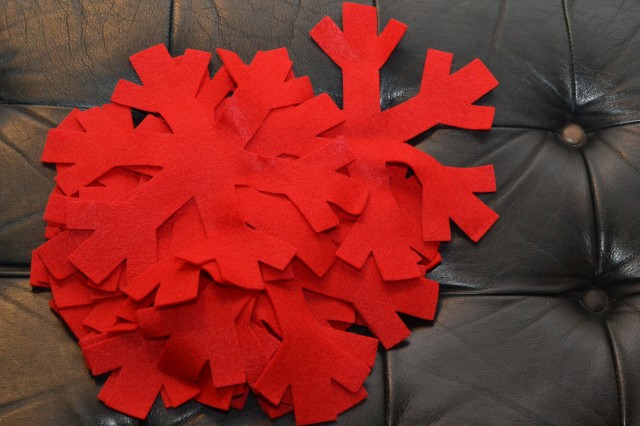 I went to Joann's and bought red felt, and used the church's die cutter to cut snowflakes.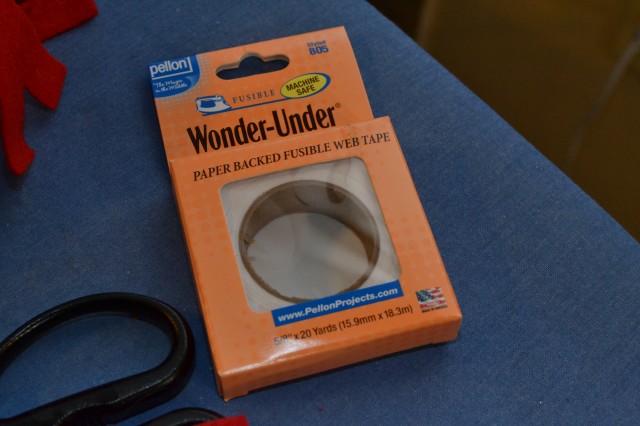 I won a giveaway and had this Wonder-Under and used that to fuse the snow flakes together.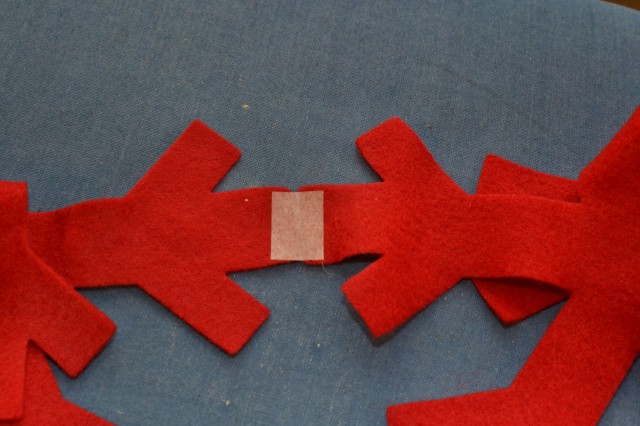 All you do is cut the strip you want lay it with the rough side on the fabric and iron it on.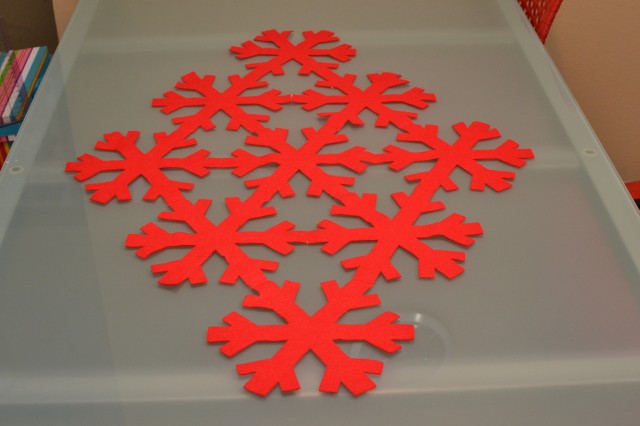 After doing all of the seams, this is what I was left with. I played with a couple of different patterns,but I picked this one in the end. I am pretty happy with how it turned out and at Christmas I will get to see how it looks with every thing else!