Yesterday, I met Tanya, Wilson, Shae, Anthony, and the kids at Chick Fil A. Tanya had all of these coupons to get free sandwiches, so it was really awesome! The girls all played in the play place, while Wilson read a book, and the rest of us talked.
A cute Picture of Emi smiling and looking pretty with Mama's sunglasses on.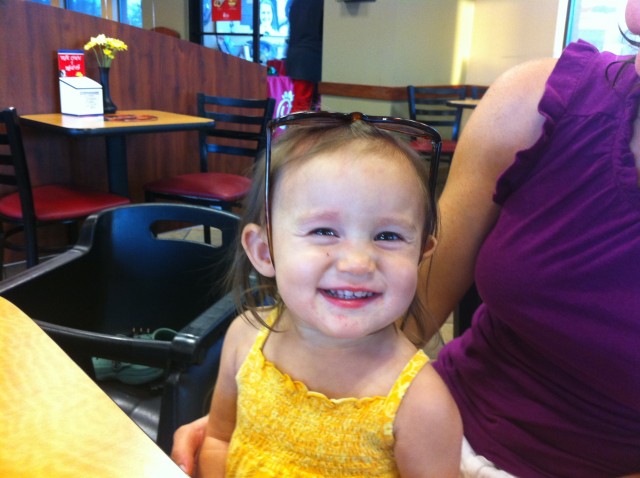 A video of Emi, and it is all Grant's fault that she can say this.