Grant and I said we weren't a huge fan of the chairs,but they are chairs. The chairs natural coloring goes well with the green on the glass, but "we" as in I decided that a different color was needed. I bought framed art from Ikea as well, and so we decided to match that.
We took the chairs off the bases, which was funny because yesterday we took the time to tighten them all.
I used the above spray paint, and lots of it, natural fibers or wicker stuff sucks that stuff up.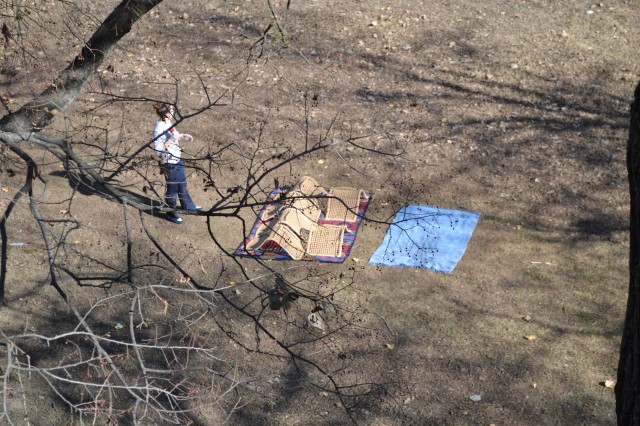 This is a picture from our third floor porch, that Grant took.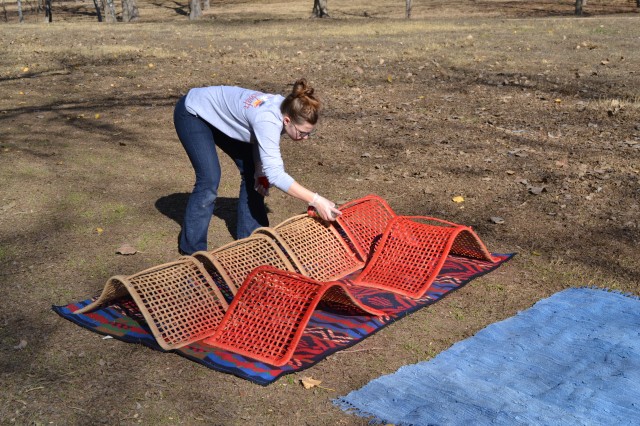 Me still spray painting, I started getting wrist fatigue.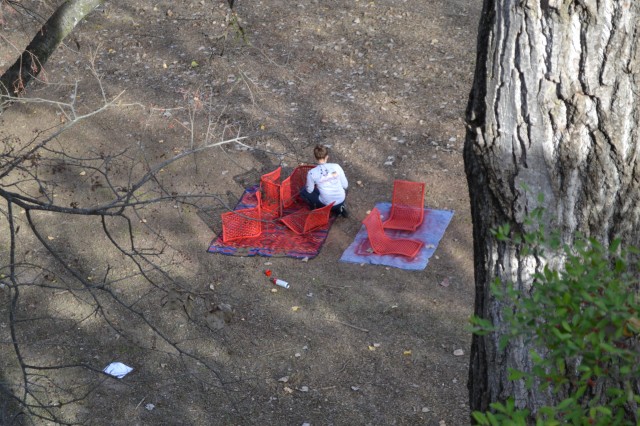 Still painting, it definitely took a few hours, and am sooo glad that is done with.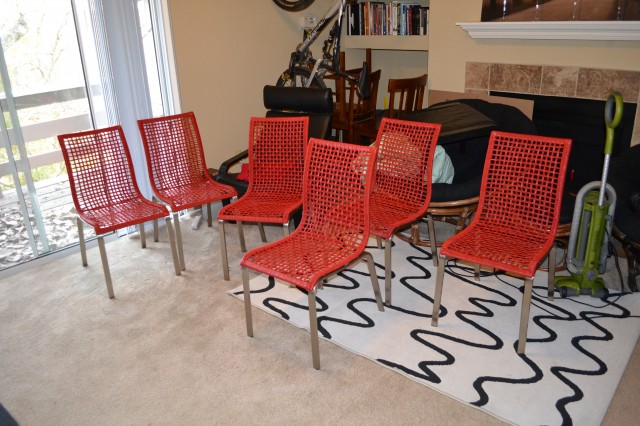 We put the bases and chairs together. Even though they felt dry, they need to sit for at least 24 hours.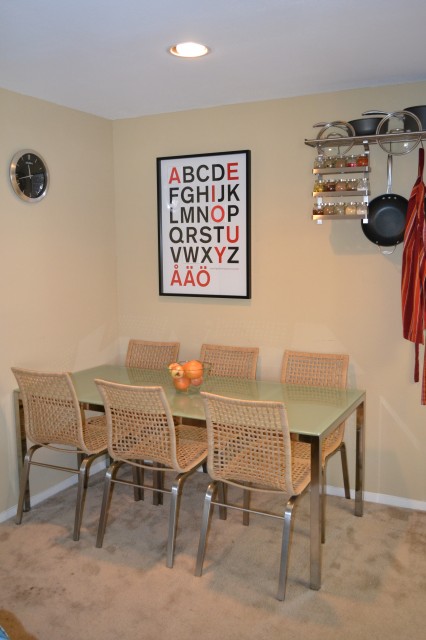 Here is my art by the table with the natural chairs.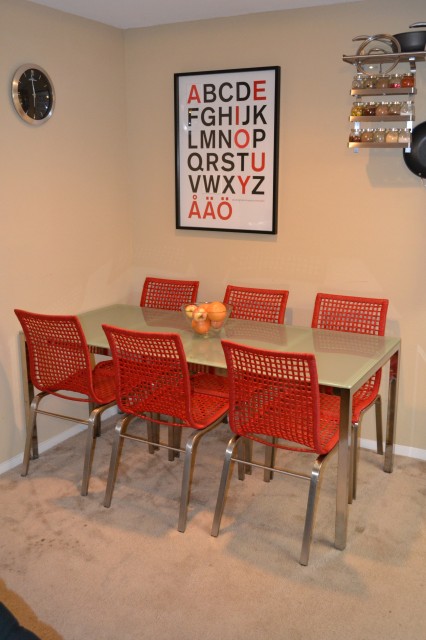 Here is the finished product, and tomorrow sometime we will actually be able to sit in them. ;p