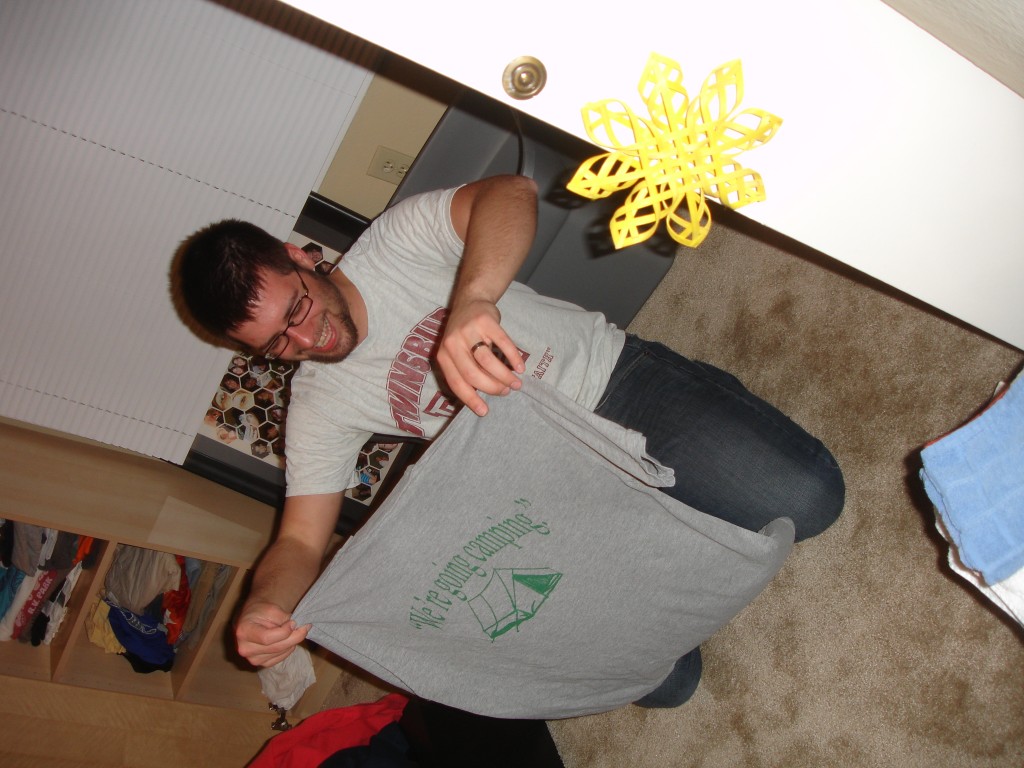 This is Grant's Favorite shirt, and it says it all. We were going camping with the young married's group from church that we hang out with. This was our second time going, and it was soo much more fun actually knowing people.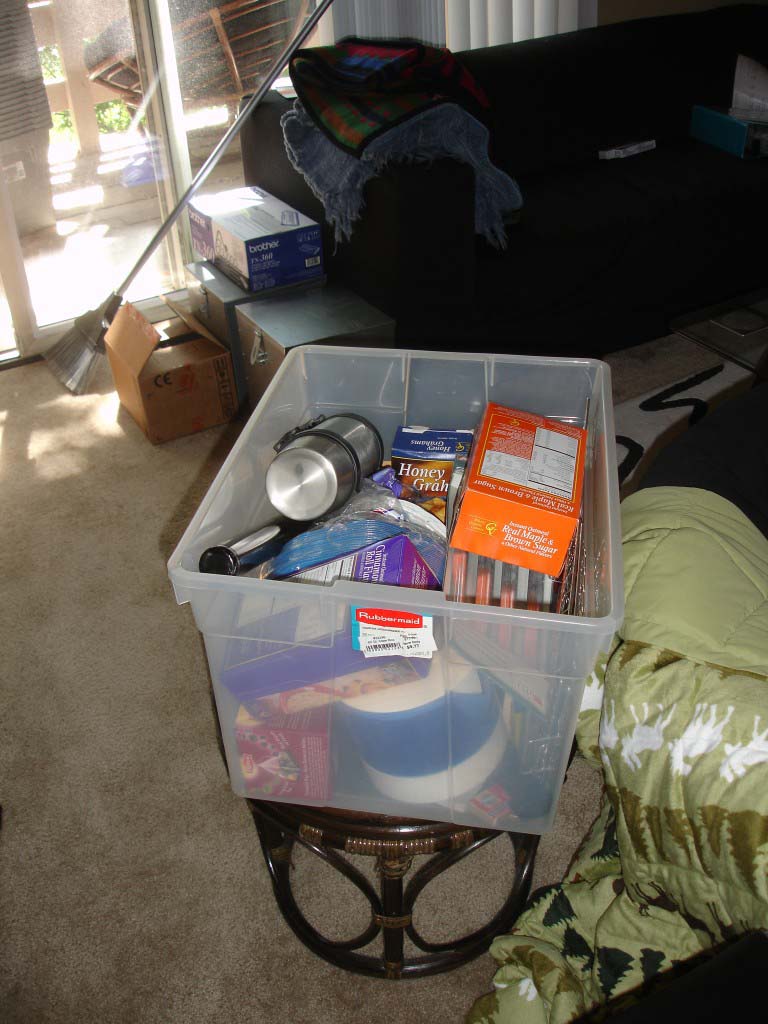 One of the coolest parts of this trip, was the fact that our stuff was out of the storage unit, and we could use our own stuff.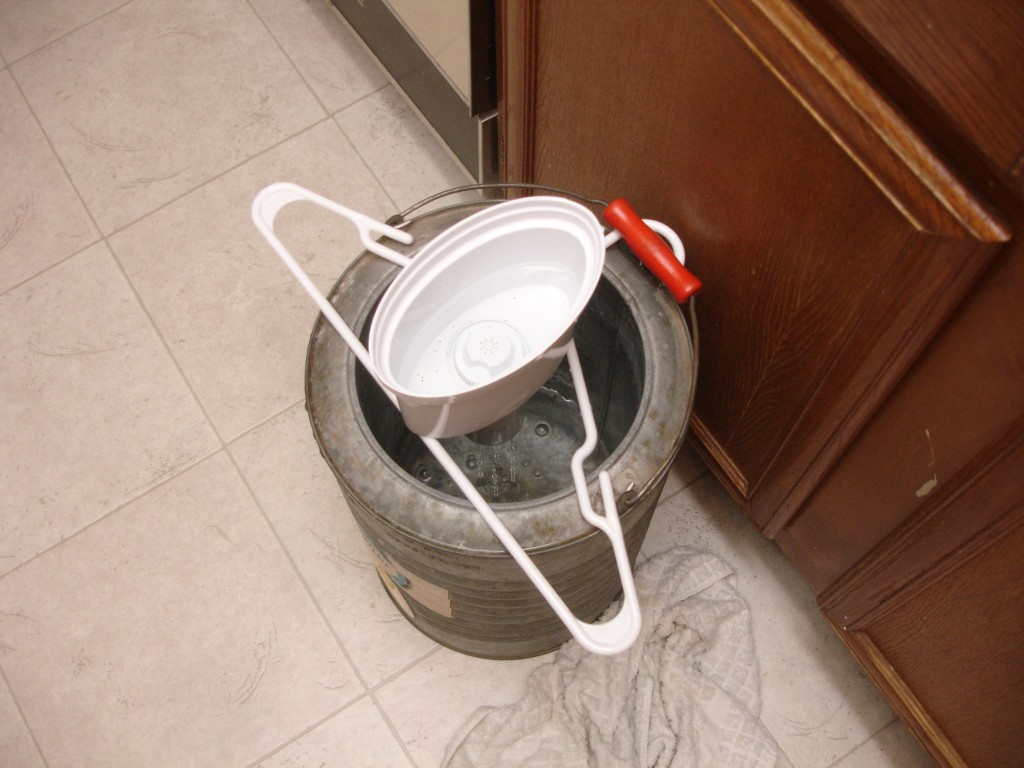 Our Ghetto way to filter the water that went into our water cooler thingy.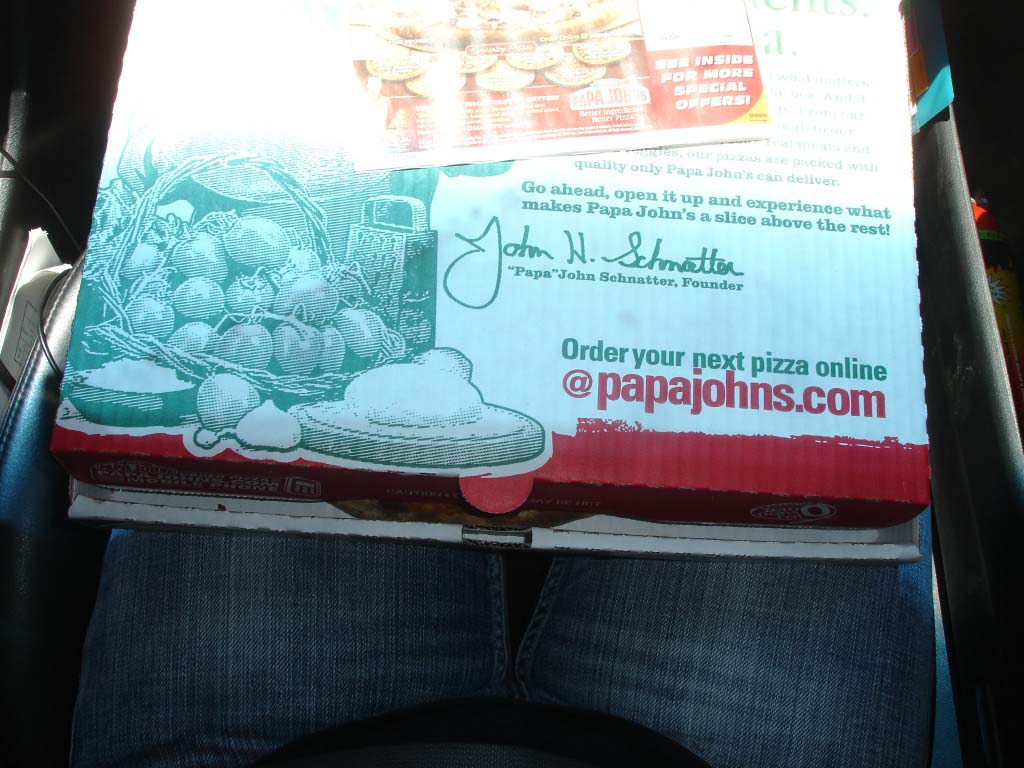 There was a deal that day at Papa Johns Pizza, and Grant was waiting for this day.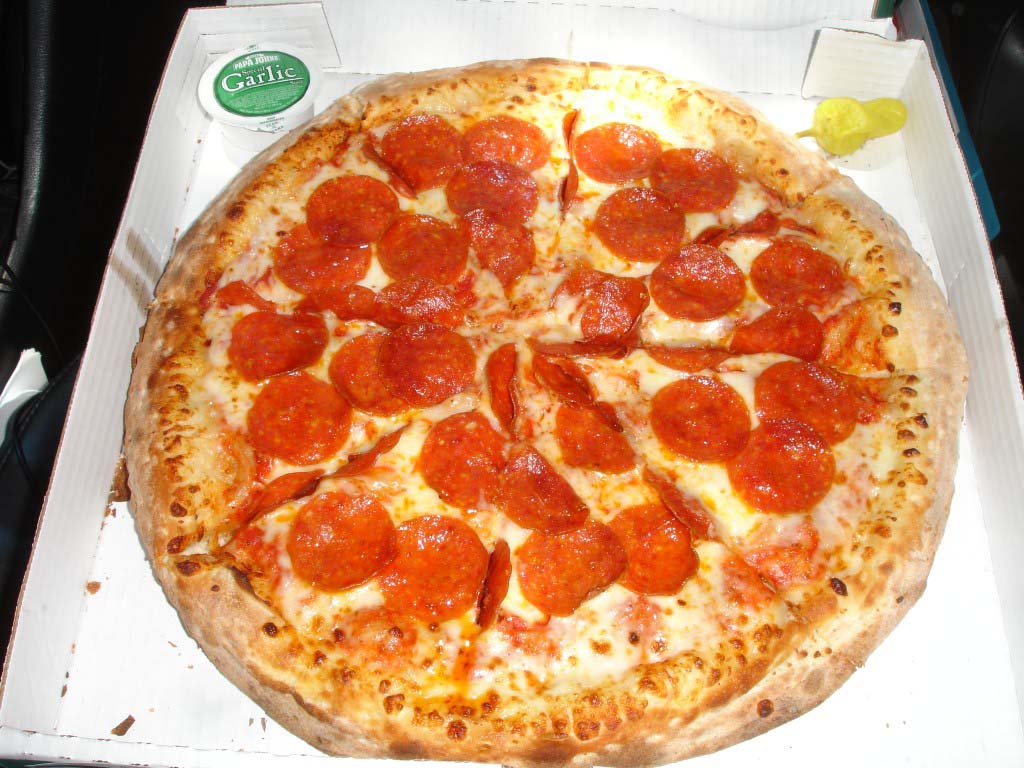 The pizza that we ended up eating. It was great, and it made the hour + drive much more fun.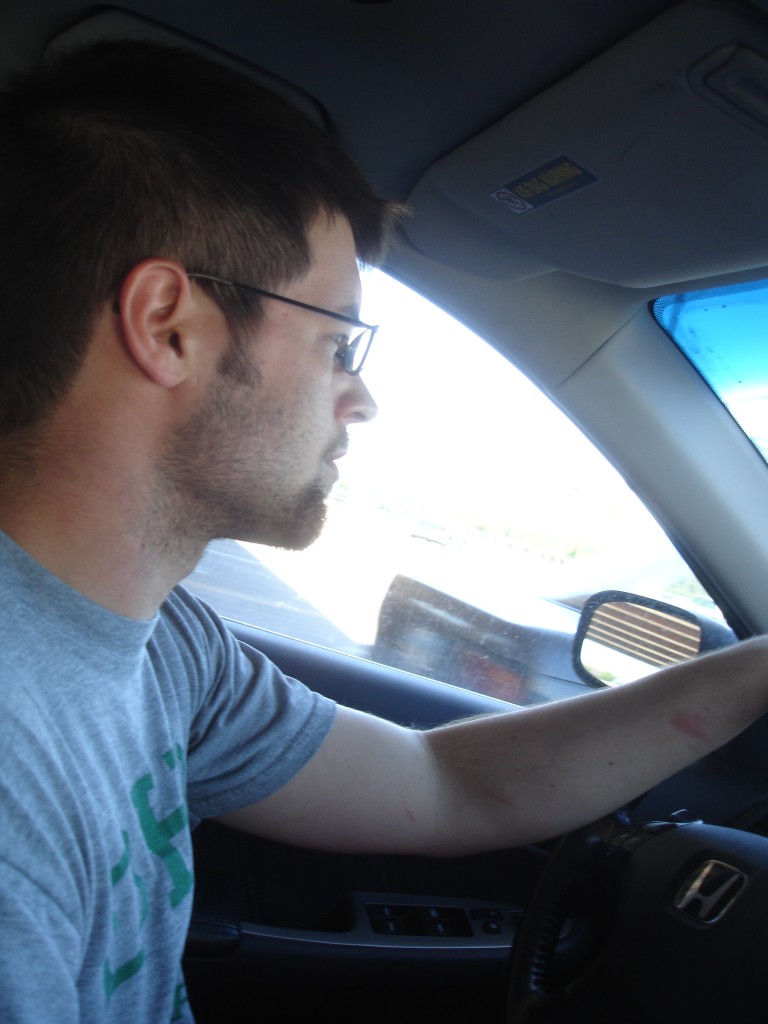 Here you can see Grant driving there, and yes, he still had the IV at this time.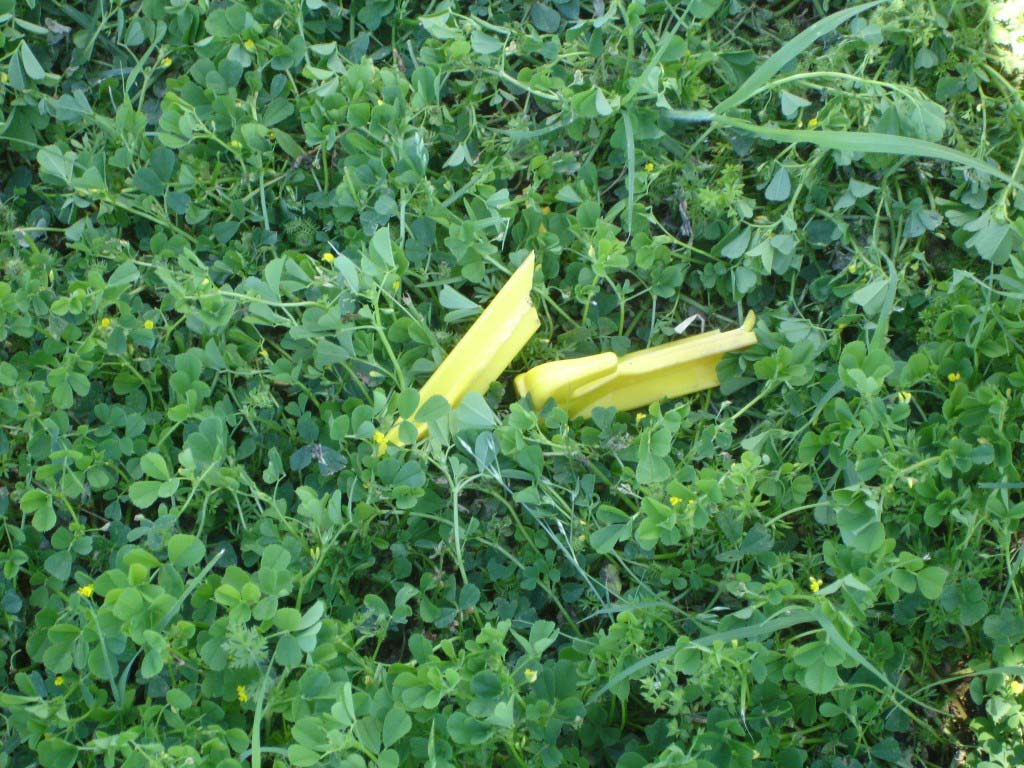 This is what happens when Grant tries to help people set up their tents. ;p Shea and Anthony's tent pegs and Grant didn't get a long…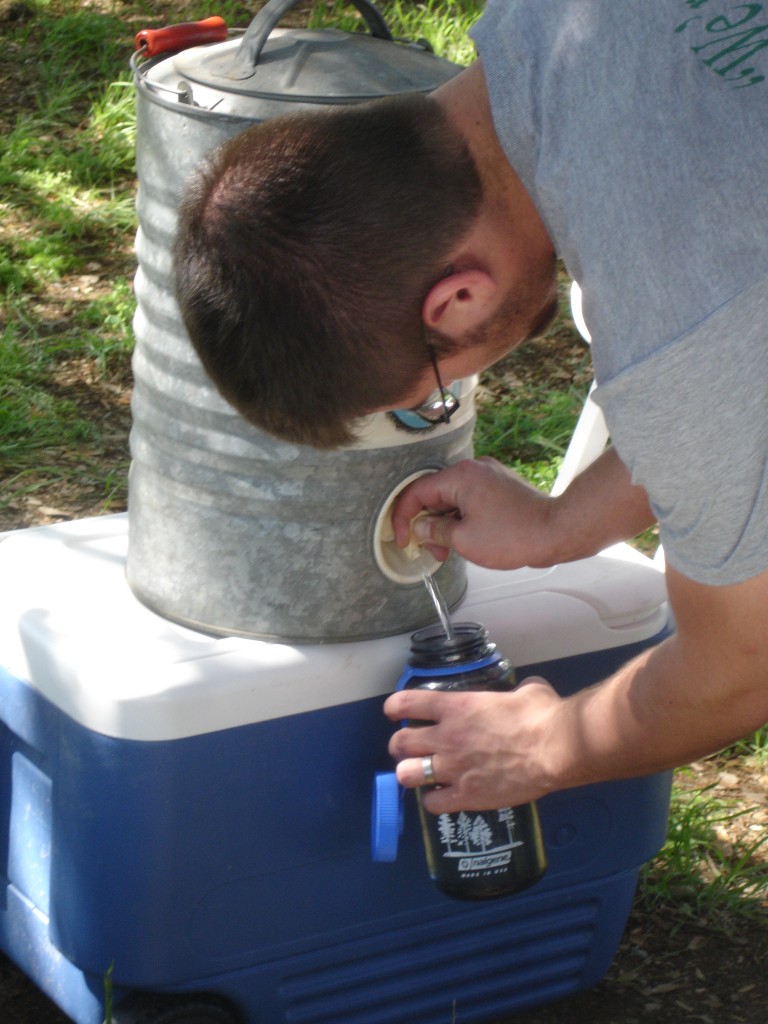 Grant got this awesome water cooler from his grandpa, and it was awesome to actually put it to good use.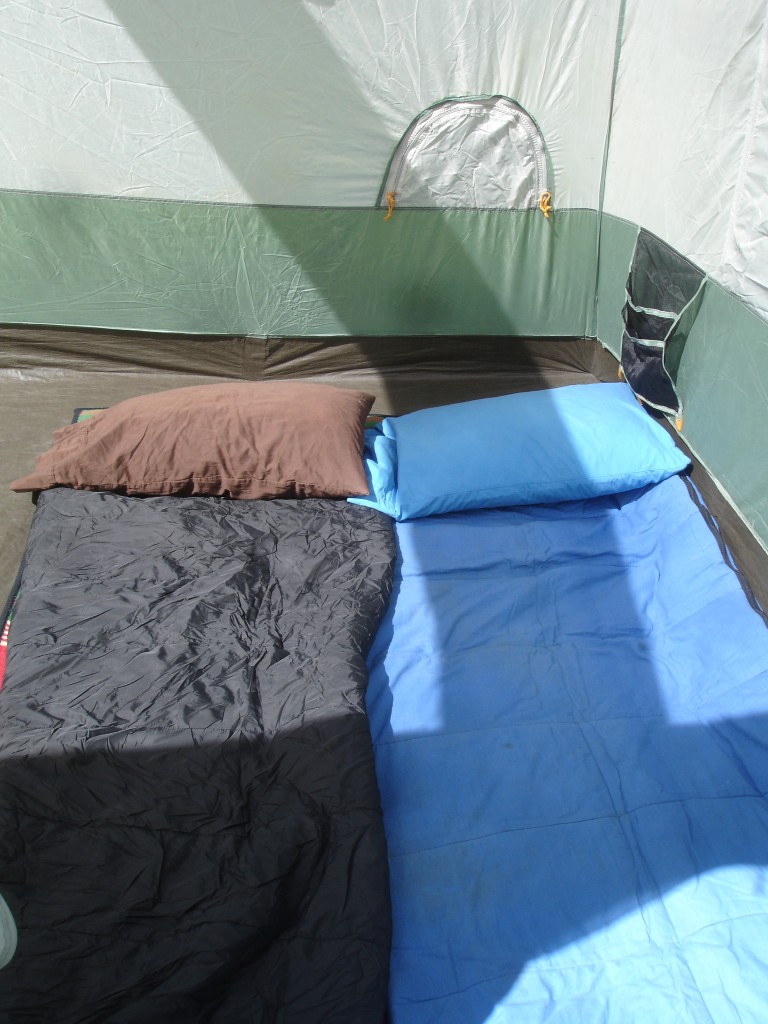 We were going to share a tent with Shea and Anthony since we didn't have a tent so this is where we were sleeping.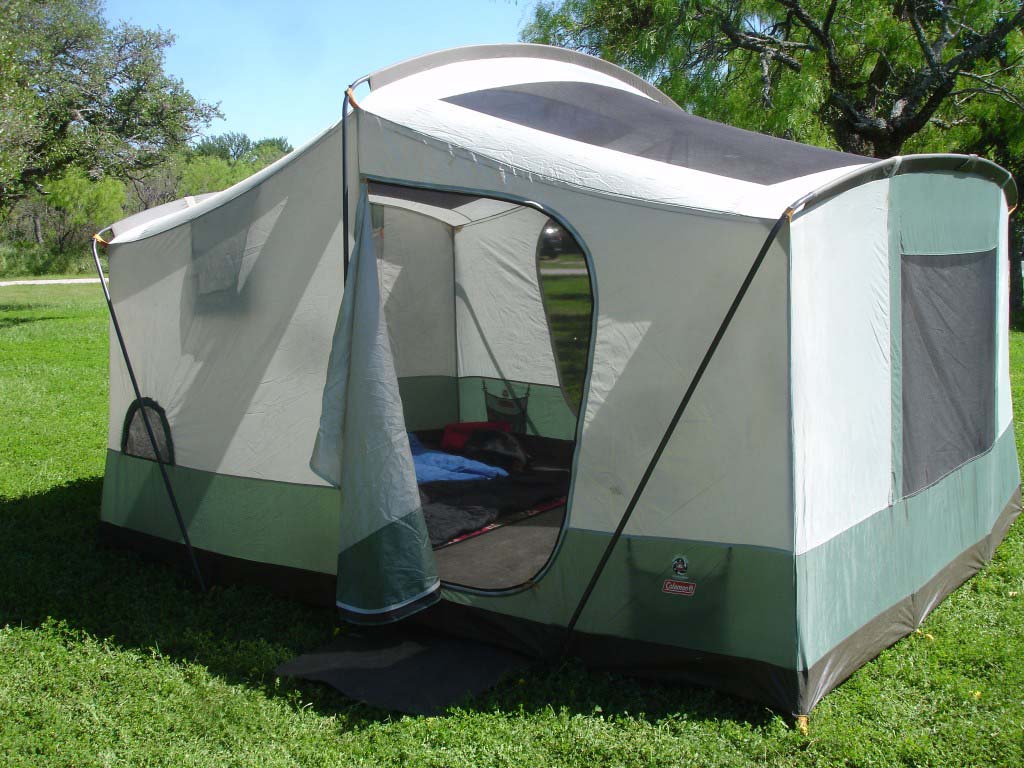 Of course if turned out that Shea didn't spend the night, and Anthony slept outside… so we had this HUGE tent for 2 people how goofy. Anyway, I should have taken more pictures,but completely didn't think about it. Anyway, it was a great camping trip with a lot of fun people. We played an AWESOME and funny game of volleyball which was way fun. We also had some tasty smores, and it was just great fellowship.