Once Reese was born we had so much love and support from all of our families and friends. We had some visitors in the hospital, and then we had a few days at home just the three of us trying to figure out what in the world we are doing.  Reese was our little celebrity that everyone wanted to see which is such a good feeling to be able to show her off.
The first weekend home Kira, Andrew, and Alana came and visited. Alana didn't have too many issues with jealousy,but wasn't sure how she felt about her Mama holding Reese sometimes.
 That next Monday, when Reese was a week old, she got to meet her Grandma for the first time!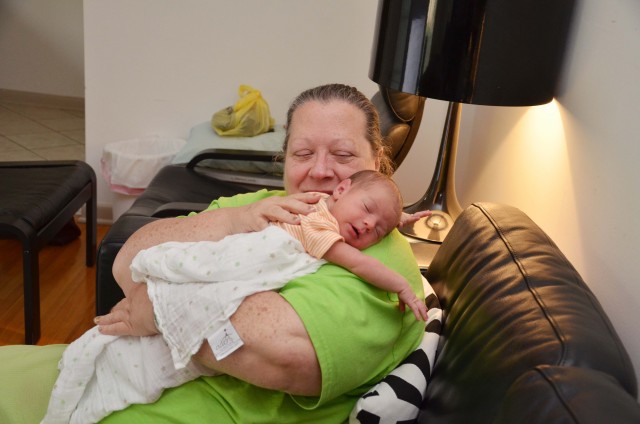 To say Gail was thrilled would be an understatement!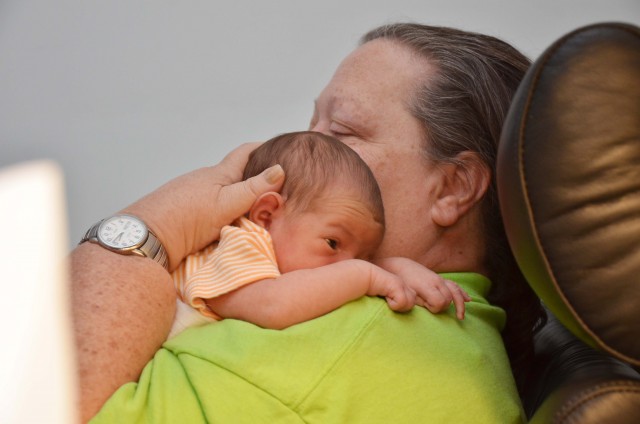 Gail came to help with laundry, cooking, cleaning, and of course holding her new granddaughter. It was so awesome having the help as well as moral support that we weren't doing stuff wrong!
Our friends Nick and Beth from Austin drove to see us. They had been at a Family reunion and in Branson and decided to come and see us. Thank you guys for making the trip, sorry we didn't get more pictures. I felt like we couldn't really host that well considering we were getting 3ish hours of sleep, but THANK YOU guys for making the effort. We loved seeing you.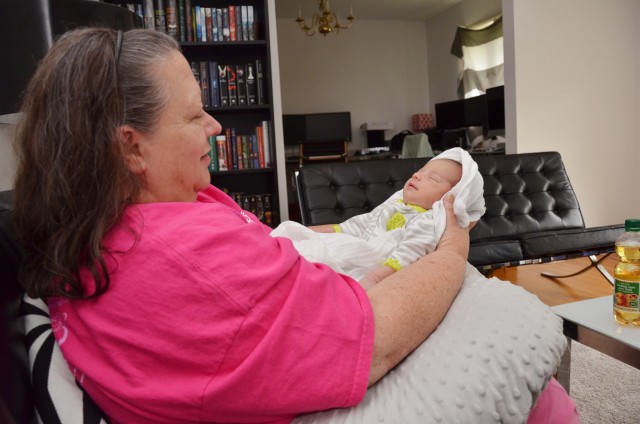 Reese fell asleep like this, and Gail kept trying to move because her hands had fallen asleep. Reese wouldn't have it. So I'm pretty sure Gail held Reese like that for over an hour.
Gail made me biscuits and gravy. She makes AMAZING biscuits and gravy, and she showed me how to make them. This was the only dish that I specifically requested,but everything Gail made was super yummy.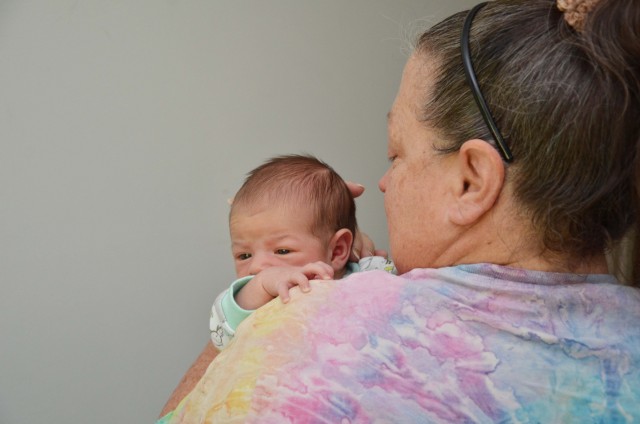 I know that Reese loved spending time with her Grandma.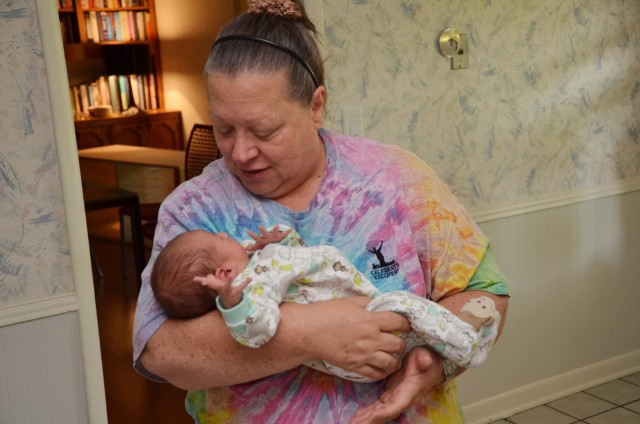 I know Reese will be super excited to get spoiled again when Gail comes later this month for another visit.
Kira and Andrew came for another visit when my parents were in town after Gail had left.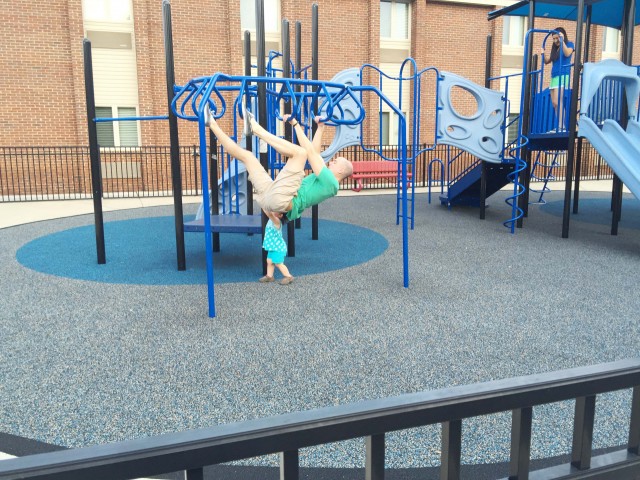 We went to our Church's playground so Alana could play.
There was some down time while the drone's batteries had to be charged.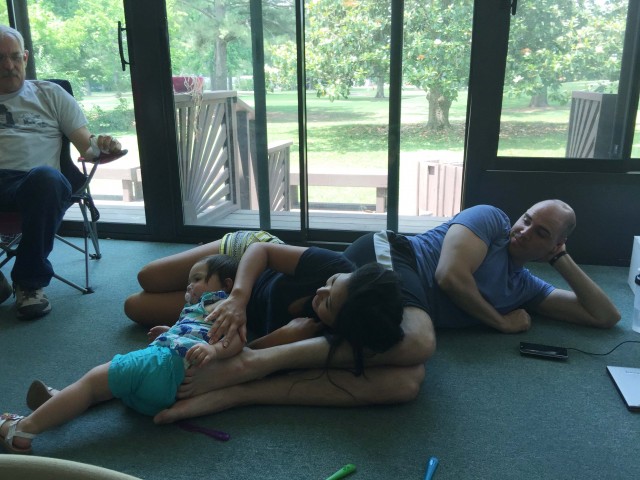 All of us hanging out in the sunroom.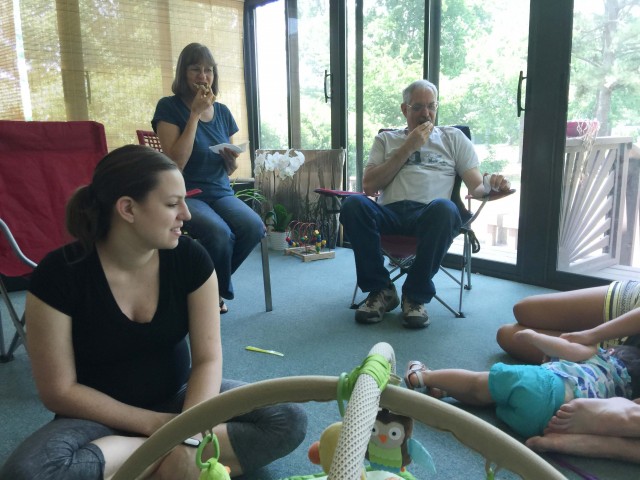 It was so nice to have so many of our family members here.

I look like a picasso painting here,but all of us in the sunroom hanging out.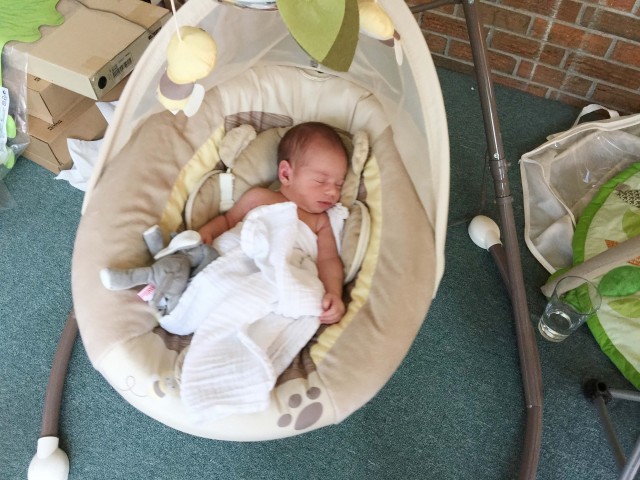 Reese did a lot of this while people were here.
Thank you Mama and Papa for coming and helping so much as well. It was so nice to have you guys meet Reese!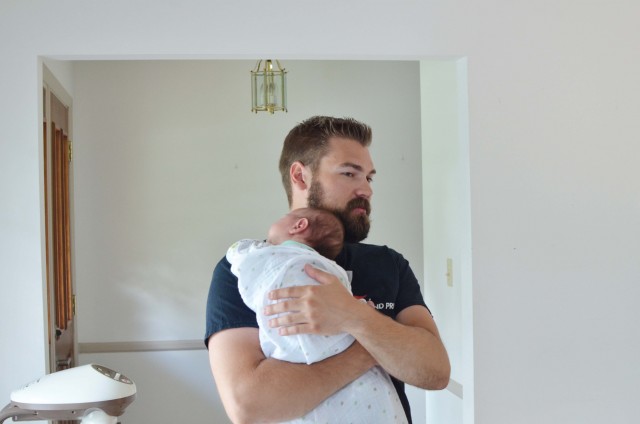 Then Simon came for a visit; we were going to visit him,but he offered to come to us. So we had a great time talking with him, eating food, and just hanging out. We miss you Simon and wish you lived closer!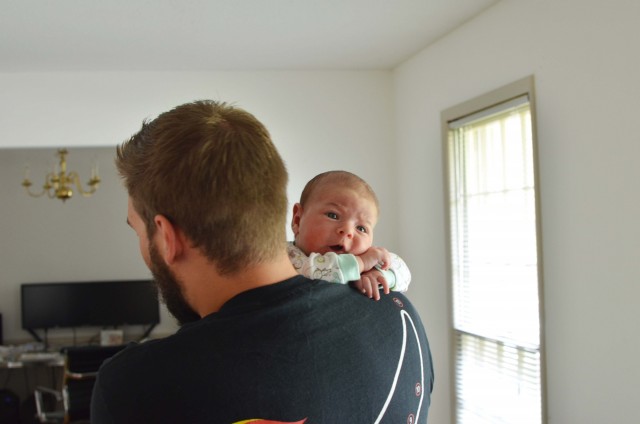 We were surprised that he wanted to hold Reese, but were all for it. Lots of men don't want to hold babies until they have full head control, but Reese was doing pretty well then.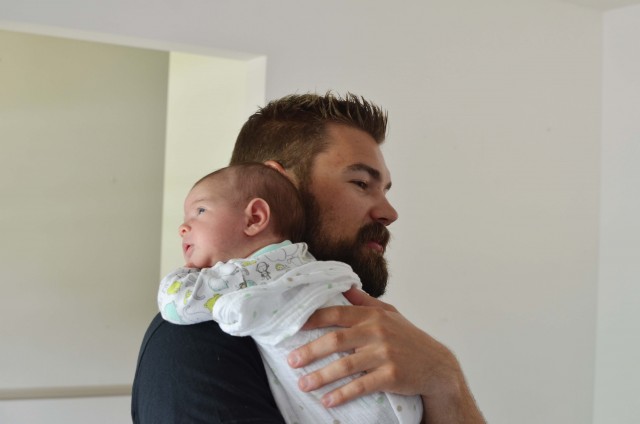 Reese liked her Uncle Simon!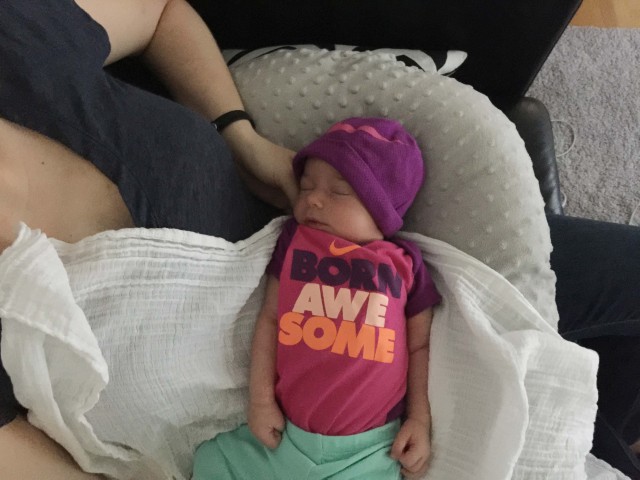 Reese's Grandpa Vince couldn't come for a visit,but he and his wife Lynn sent her a huge package filled with clothes, Canadian toys, a beautiful silver bear bank, and some handmade blankets.
Thank you again to all of our friends and family who spent time with us, sent us gifts, the help given, and your prayers. It is so wonderful to see the community that Reese has to grow up with.