Cranberry fluff is a dish that I was first introduced to by Roki, Tanya's Mother in Law. It is a side dish that she makes at Thanksgiving,but my sister Tanya and I use any excuse to make it since we both really like how it tastes. It is super easy, and you can always leave out certain portions if those don't appeal to you.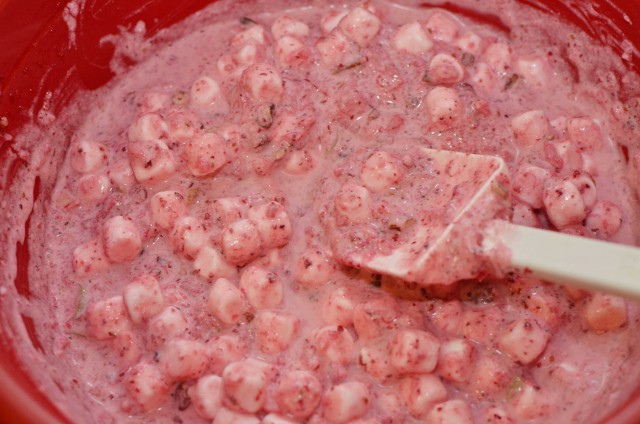 Here is the final product, this one looks a little watery in the picture, but I had taken out some of the main puree before adding the whipping cream and marshmallows for my sister Kira. After it sat in the fridge for a few hours, it was nice and thick again.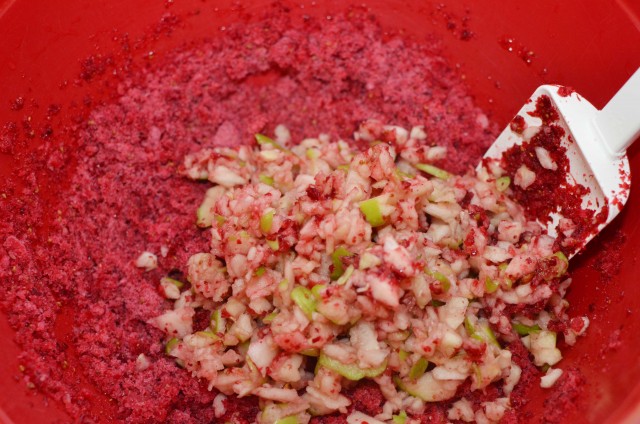 First chop your cranberries. You can use fresh or frozen. I tend to buy them fresh right after Thanksgiving when they are on sale, and then I stick those bags in the freezer. I find a food processor or blender is the easiest way to get it in really small pieces. Next take a granny smith apple and chop it. You can peel the apple,but I tend to leave it on. I use my Vitamix for this dish for all of the chopping.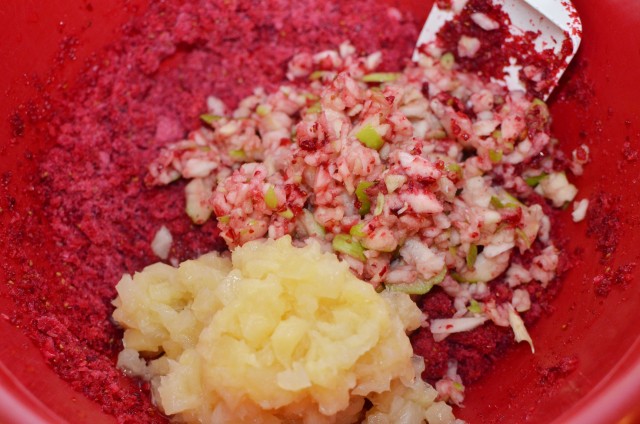 Then add in the pineapple, I always just add the whole can drained.
Next add the pecans, you can leave them that size or chop them. Normally I chop in the Vitamix,but this time I was being lazy.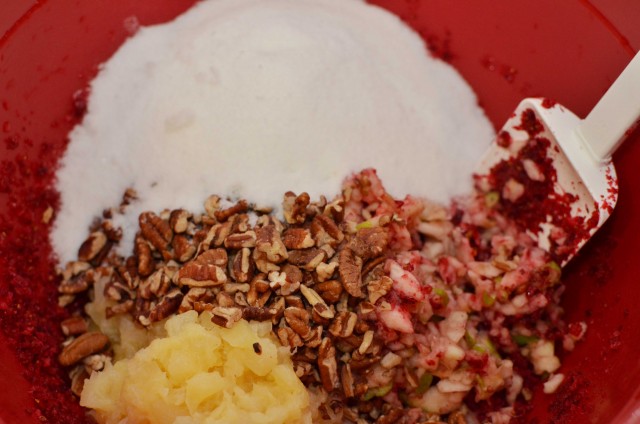 Add your sugar.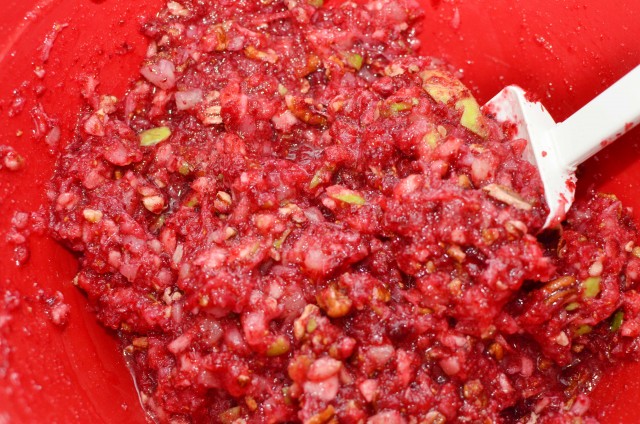 Then stir it all up; my sister Kira, wanted me to save her some of this portion which is more like a cranberry slaw which is also very tasty.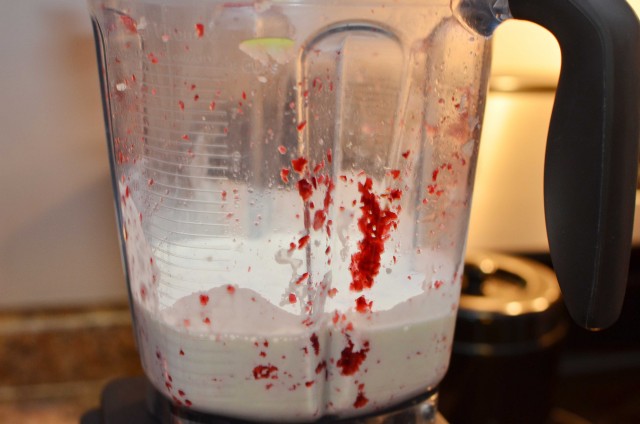 Next pour your heavy whipping cream into a blender or whip it yourself. I don't bother cleaning my vitamix between chopping all of the different ingredients, because this way I waste less. Then after the whole dish is done I clean it.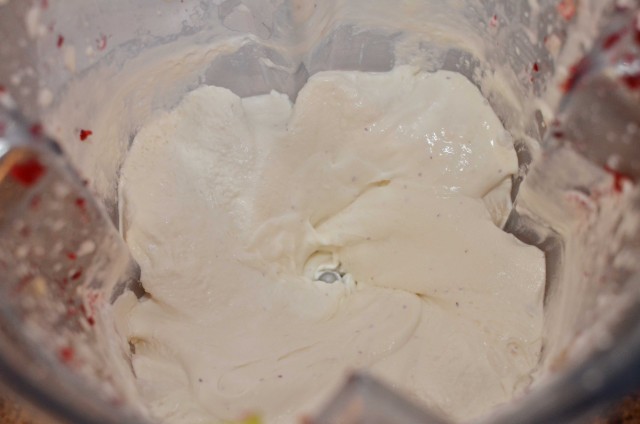 Stop when it is nice and stiff.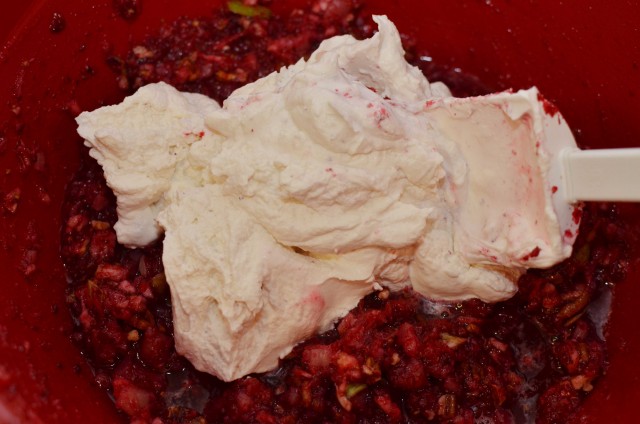 Add to your cranberry mixture.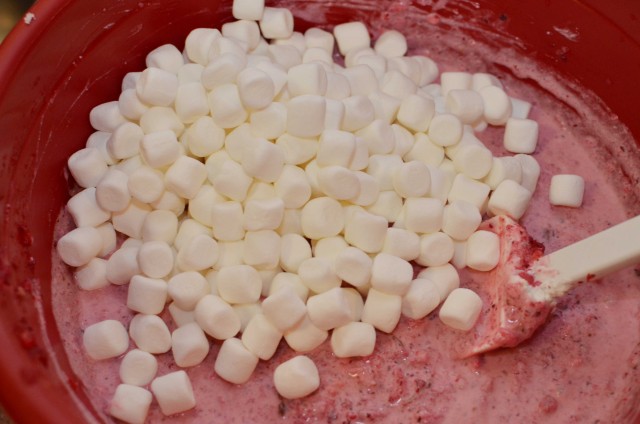 Next add your marshmallows, you can also leave these out if you prefer it without them.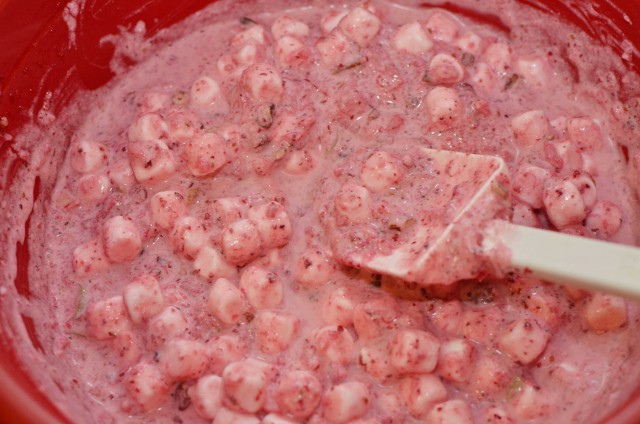 Mix up, and put into the fridge until ready to serve where it will thicken up a little bit.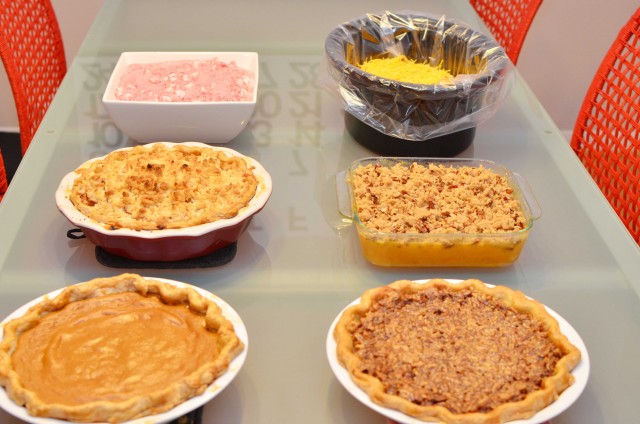 Here you can see it along with the other things that I made for this last Thanksgiving.
Cranberry Fluff
2 cups of cranberries that you grind up
1 1/3 cup of sugar
1 cup of apples ground ( I just did one or two large granny smith, you can peel them if you prefer but totally optional)
1 cup of pineapple crushed, drained (I just use a whole 15 1/5 oz can)
2 cups miniature marshmallows
1 cup pecans, chopped
1 pint heavy whipping cream
Grind the cranberries, apple, pineapple, and pecans. Add the marshmallows and the sugar. Whip the whipping cream and stir together. Serve cold. I would say this lasts about a week in the refrigerator.
Let me know if you have any questions!