I just wanted to post some of the last pictures of the Ladies Tea that I got to attend. After painting my tea pots, I had to get together all of the decorations for the tables. I already had the water cups, creamer/sugar containers, silverware, placemats, napkins, and the vase for the center of the table.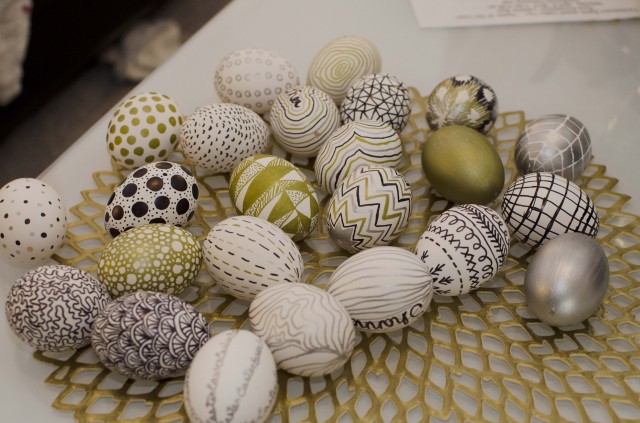 First I blew out all of the eggs, rinsed them with water, let them dry, and then I colored them using metallic sharpies.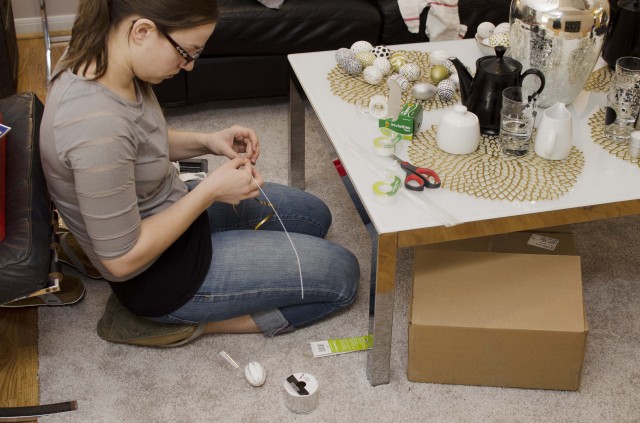 I then used floral wire the to string them up.
It took me a while to find some pussy willow branches that were fake that I could reuse year after year that didn't look bad, but Pier 1 Imports had the most realistic looking ones I could find.
I was able to borrow the china from my friend Krissy, and I made name eggs that each guest could take home with them.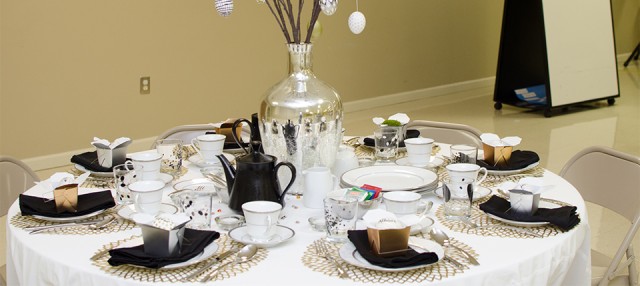 All of the other things I needed I was able to find at the Dollar Tree like the metallic to go boxes. My Hymn was More Precious Than Silver.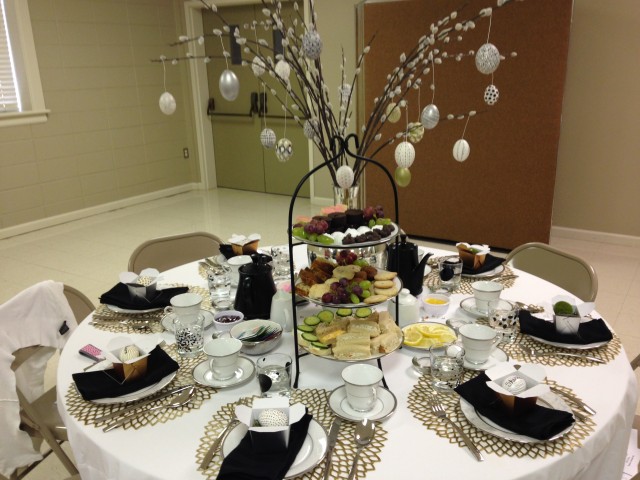 Here is my table with all of the food and ready to go.
Below are a few of the other tables that were set up when I was setting mine up. Each is based on a different Bible verse.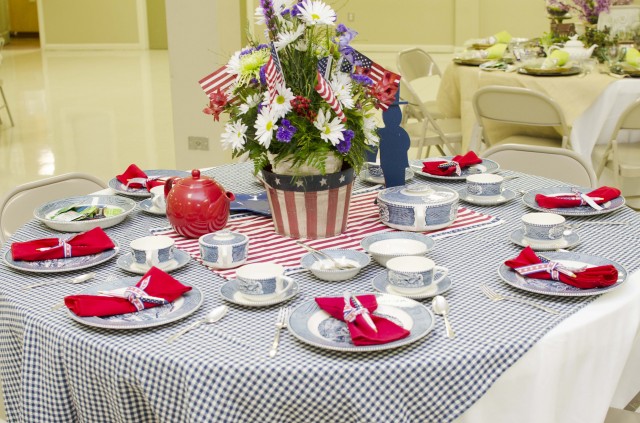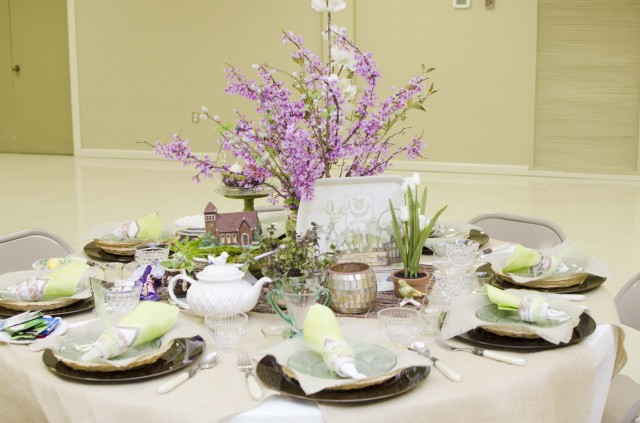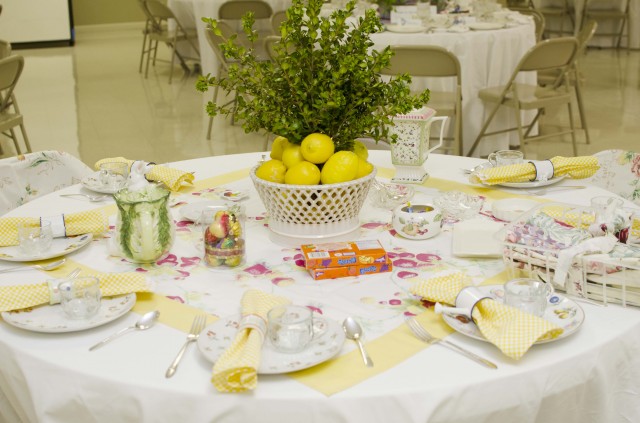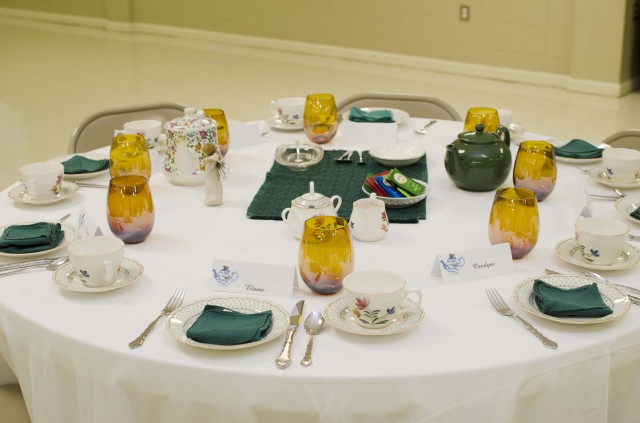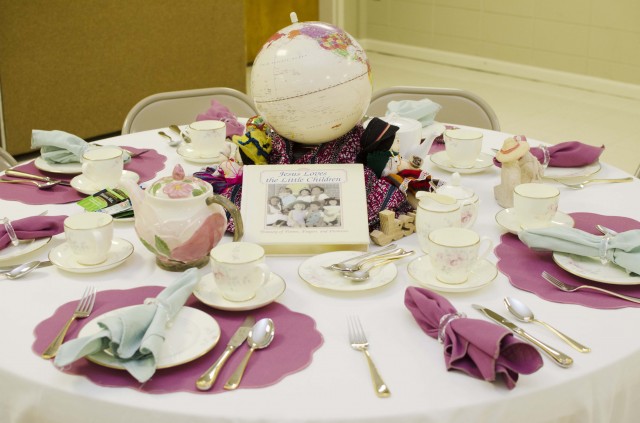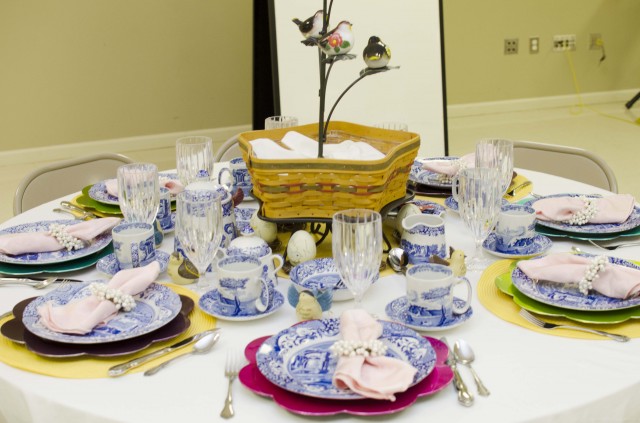 The Ladies tea was so much fun! We had some Bible Verses read, a few poems, we had a speaker, sang Hymns, and  were able to visit and meet new people- or at least I did.