I finally helped host my first Baby Shower at our new church. I had attend two,but since it is a smaller church the rate of pregnancies is a little slower than it was at Westover. The crazy part of this shower is that the mother to be is called Jessica Grasham. I have never in my life me someone with the same name as me before I was married, so it was very weird designing a Baby Shower invitation with the name I had used for over 20 years.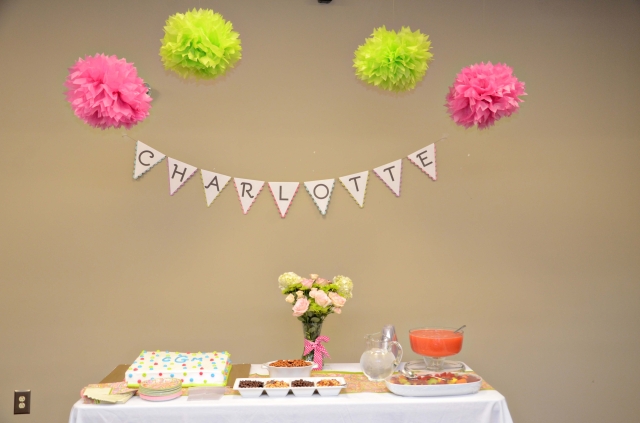 This was a very laid back shower compared to what I was used to! I made the Charlotte Banner and the invitations.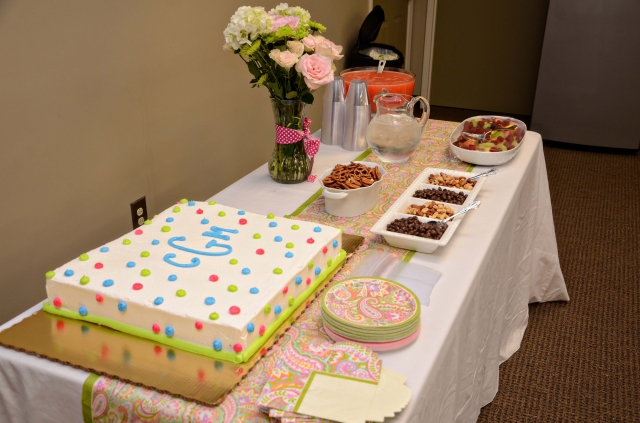 Here is the whole spread.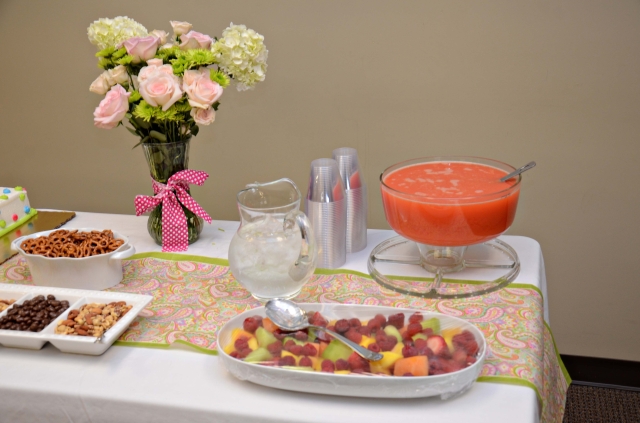 I also made the punch since that was an easy thing to sign up for.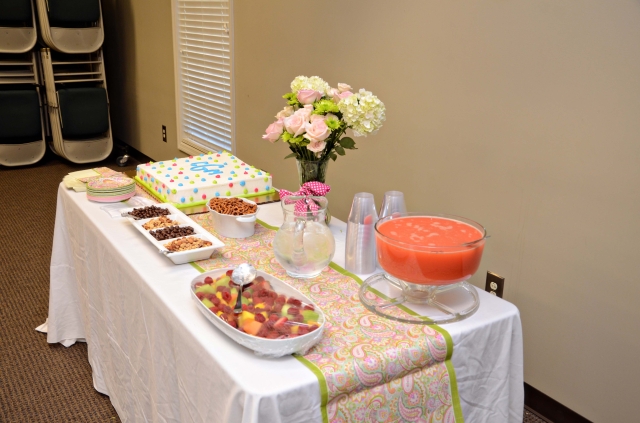 At Twickenham, I do like how there is one building in the back always used for showers which makes it a lot easier to reuse decor since you know what the layout will always be.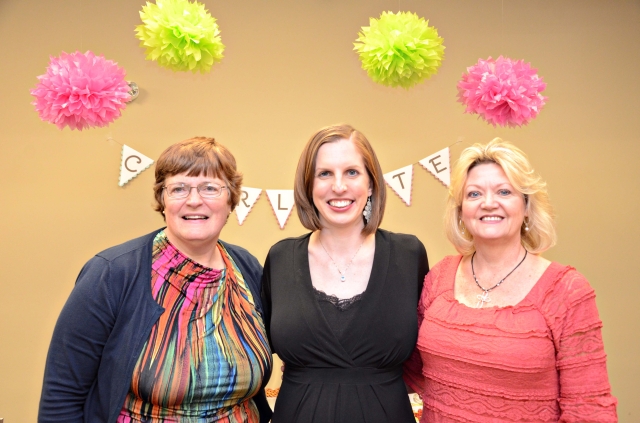 Jessica's Mother, Jessica, and her Mother-in-Law.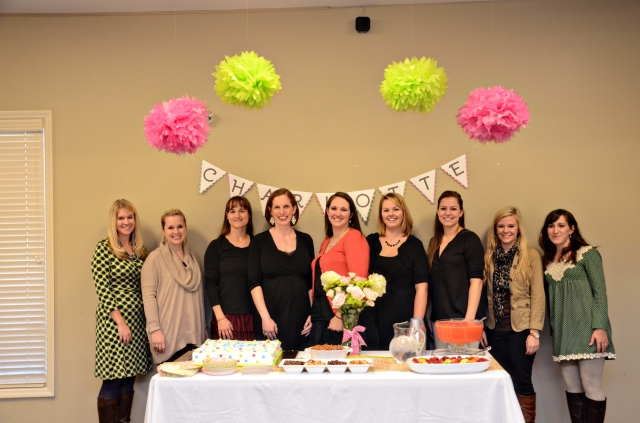 All of the hostesses with Jessica.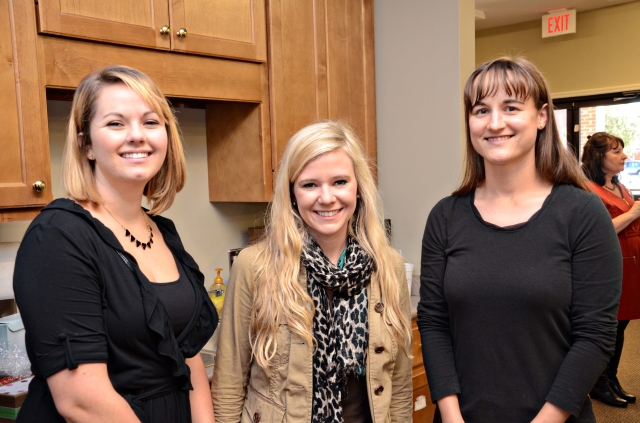 People hate candid photos at showers, so I kept asking people to pose.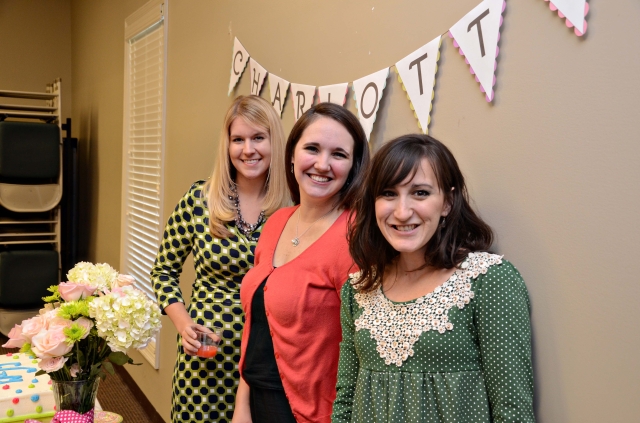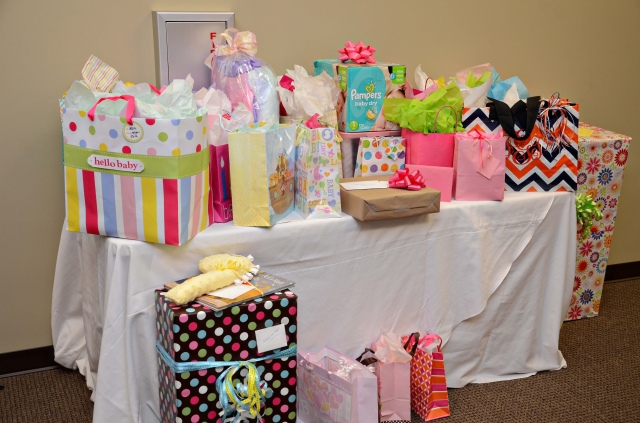 Her gifts.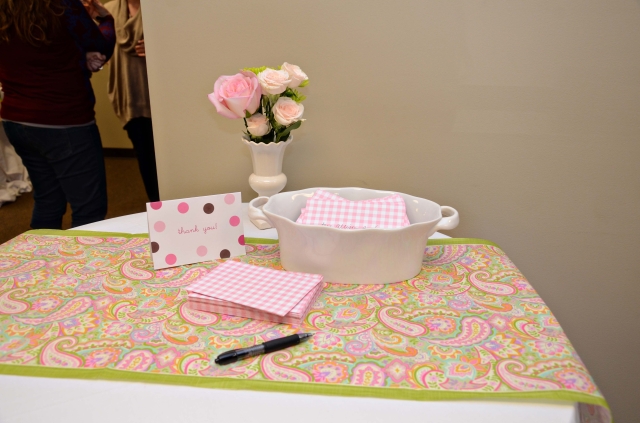 Thank you card addressing station.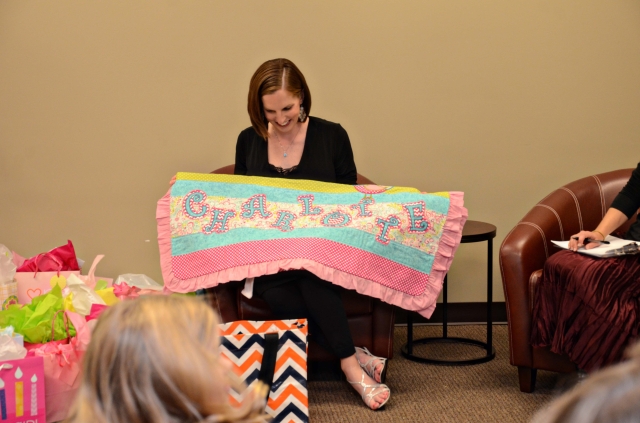 The beautiful blanket her Mother-In-Law made for her.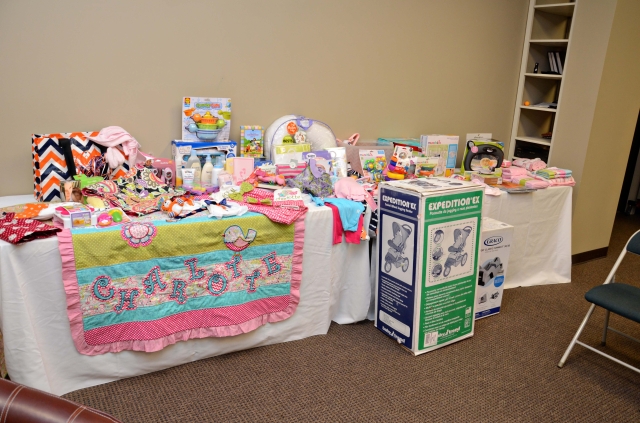 Some of the gifts on display that she got.
It was fun to have an excuse to get creative again for another shower, and I liked how the ladies at Twickenham had a set way of doing things that made it very stress free.