I am a sucker for desserts, so I have been working on making a Keto Marbled cheesecake. The first attempt wasn't that great, but this second one was really good. I got the surprised look and nod of approval from Grant so that has to be good. 🙂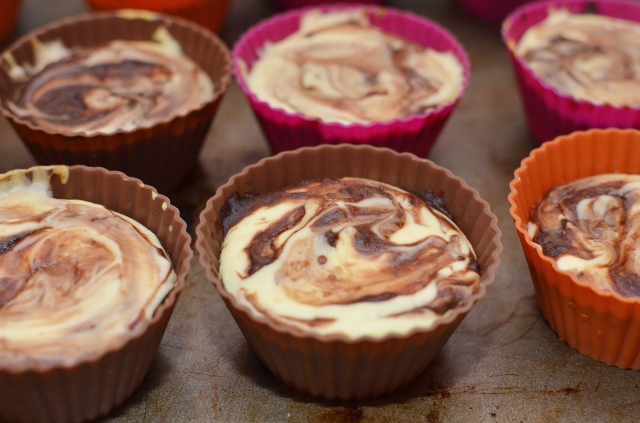 They actually look pretty too!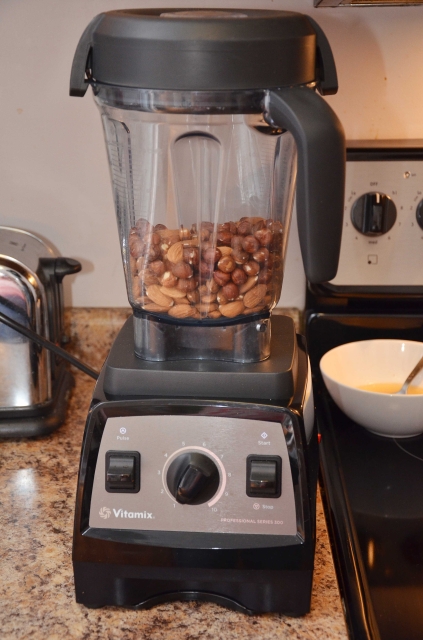 For the crust, I ground up hazelnuts and almonds because I had them on hand, and prefer a more chunky crust, but you can always use almond meal if you prefer that.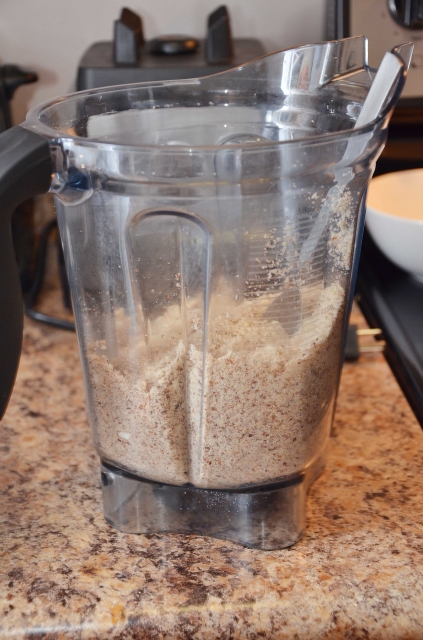 All ground up, and I just put the extra in a tupperware container until I use it up.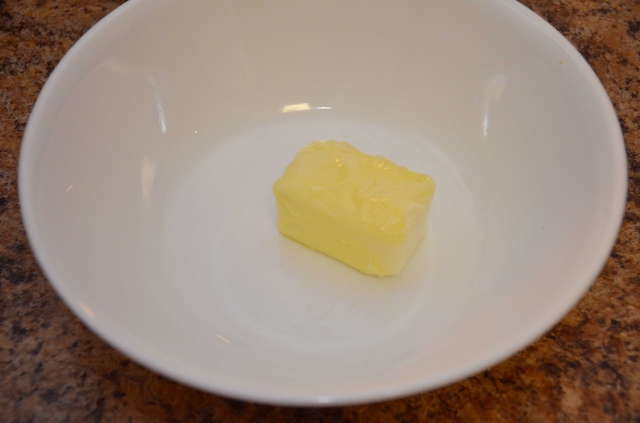 Soften butter for the crust.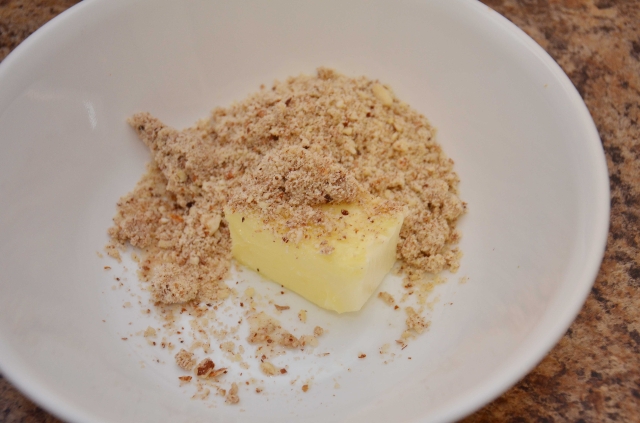 Add the ground up almonds or almond meal.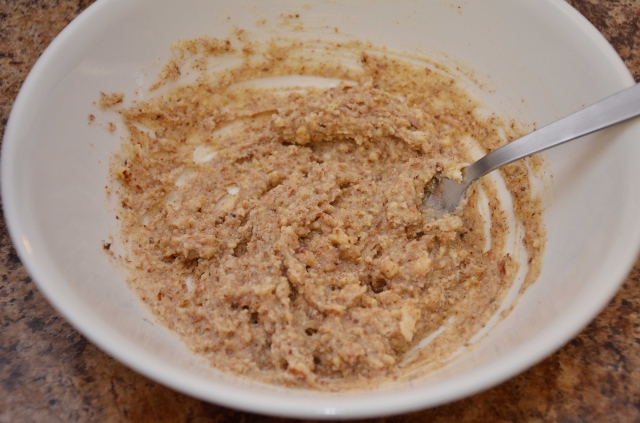 Mix up and set aside.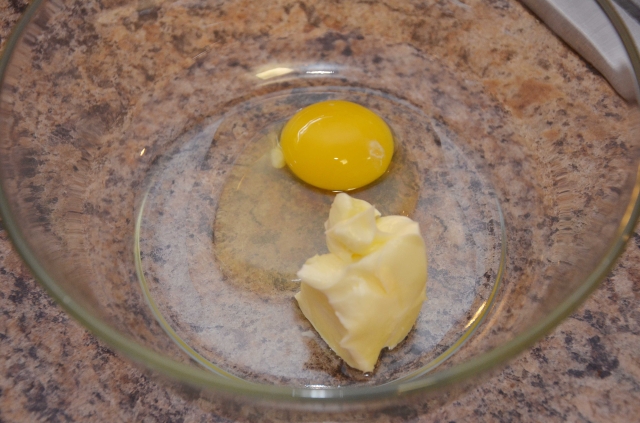 In a separate bowl, make the Brownie "mix" by adding an egg and butter.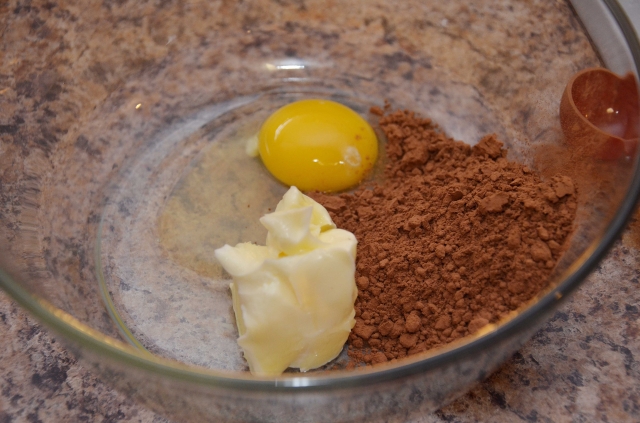 Add cocoa.
Milk and a little bit of almond meal.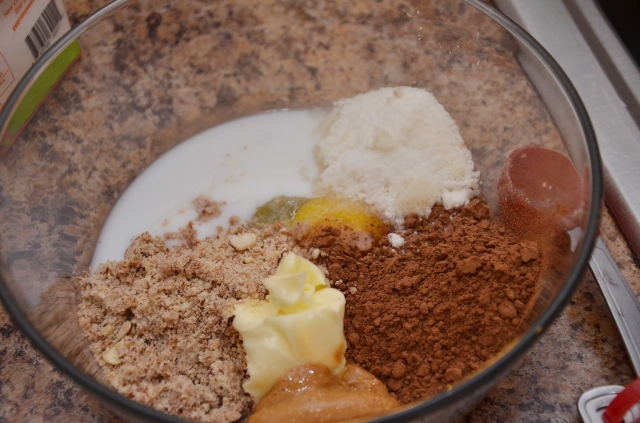 Swerve  sweetener and a little bit of peanut butter.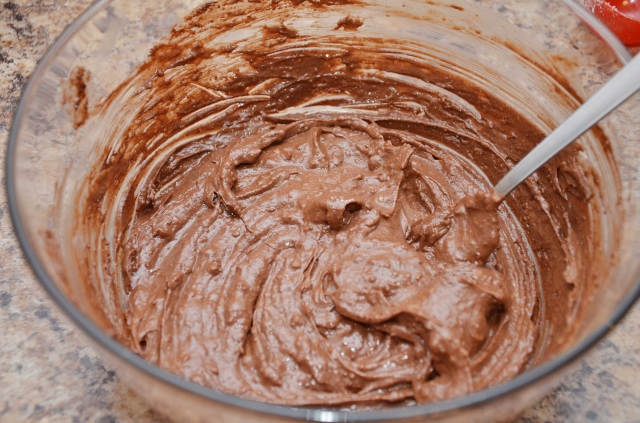 I also added a dash of Waldens Farm Syrup
, then mix well and set aside.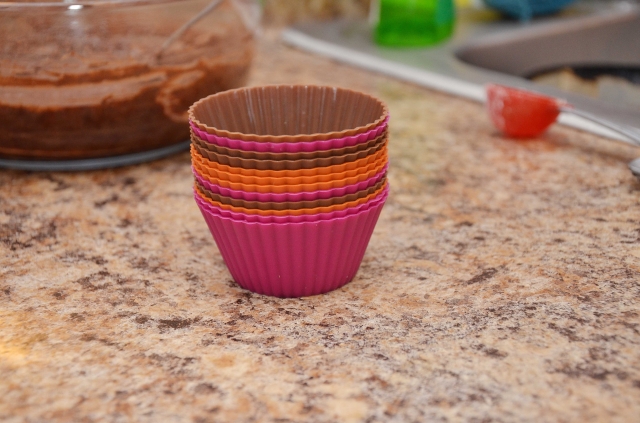 I like to use these Silicone Baking Cups
 cause they are much easier to clean than a muffin tin and take up less space.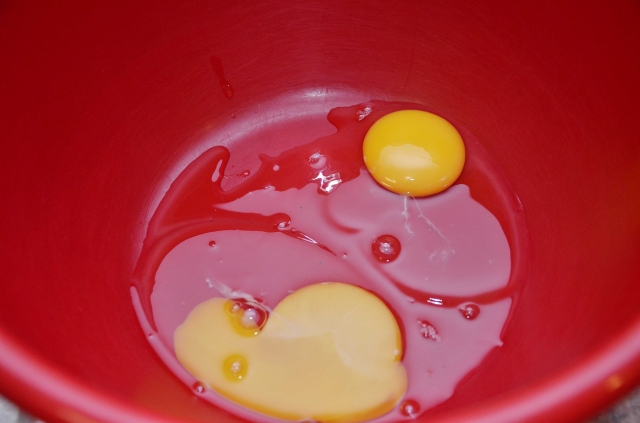 In another bowl, we are making the cheesecake filling starting with 2 eggs.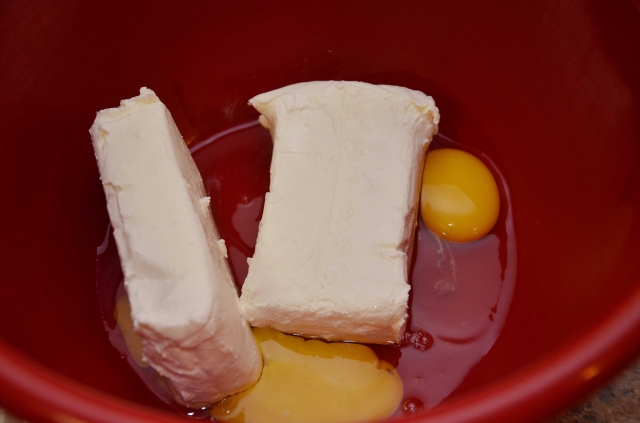 Two softened bricks of cream cheese.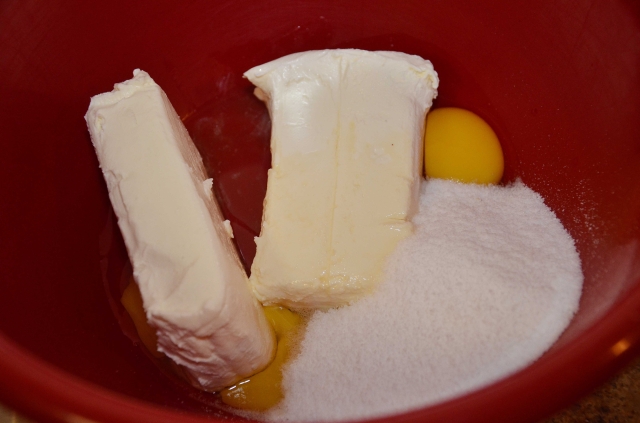 Splenda
 (in cheesecake it doesn't have any after taste to me.)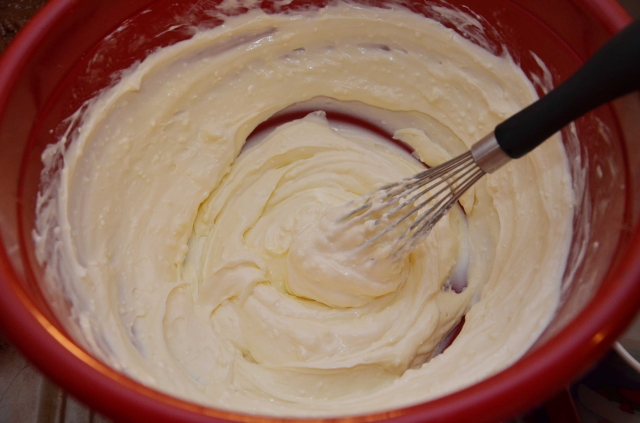 Add a dash of vanilla and mix up.
Place a dollop of crust in each of the 12 muffin tins.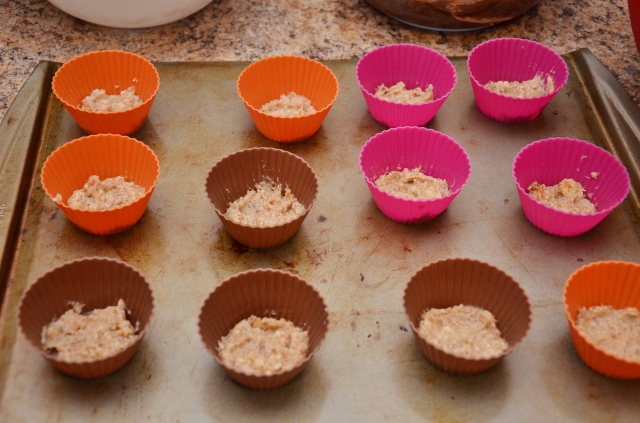 Pat down as best as you can.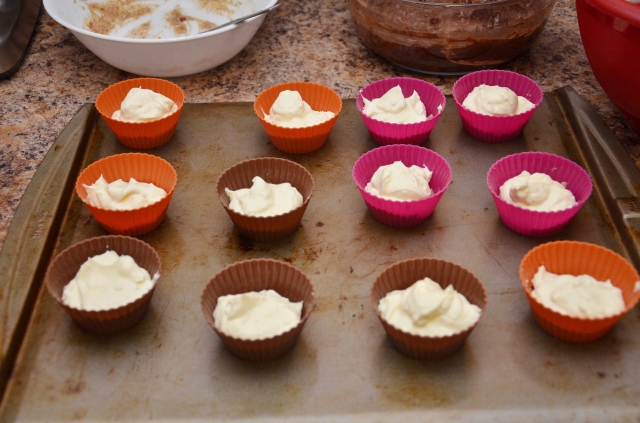 Next add a spoonful of cheesecake filling.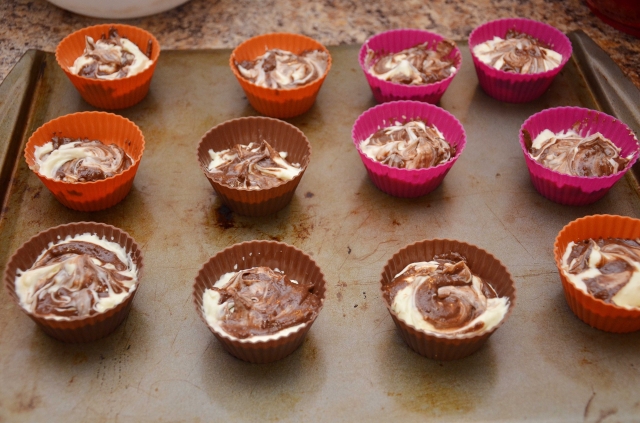 Then a spoon full of brownie mix, and give a small twirl.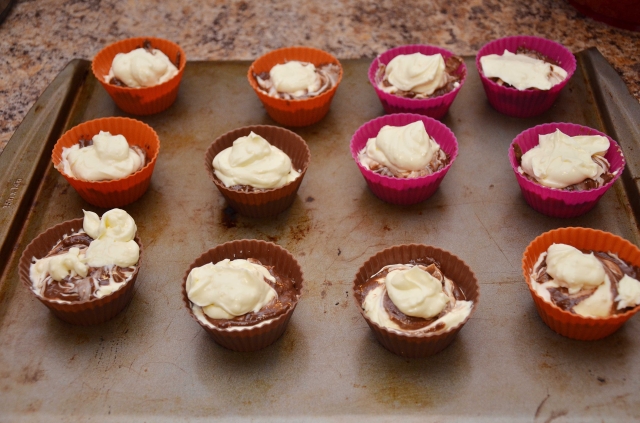 Top each with the remaining cheesecake mixture.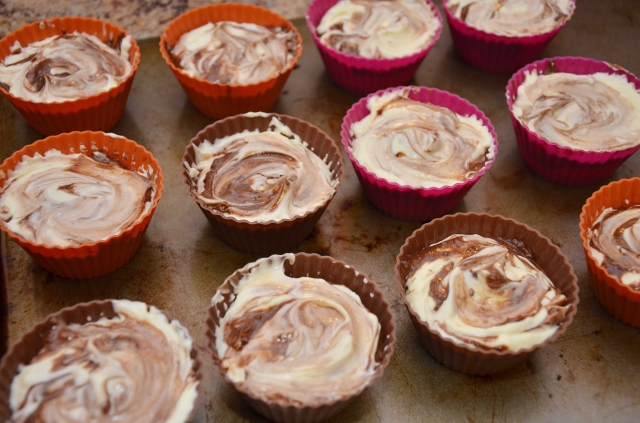 Swirl and level out.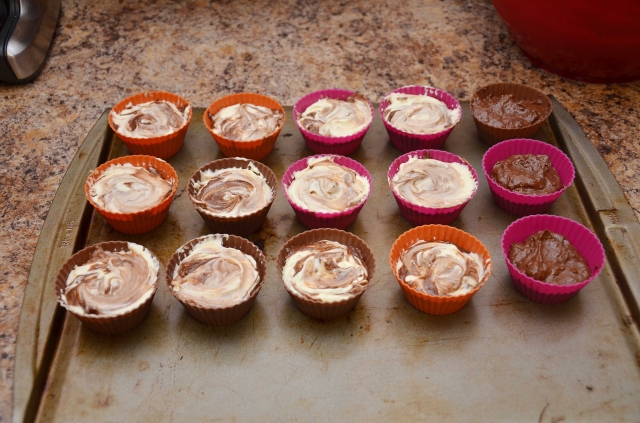 I ended up having a lot of the brownie mixture left over, but below I have halved the recipe since that is closer to what is actually needed.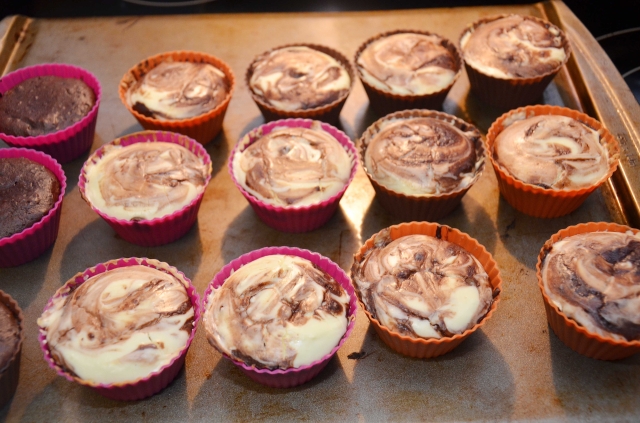 Bake.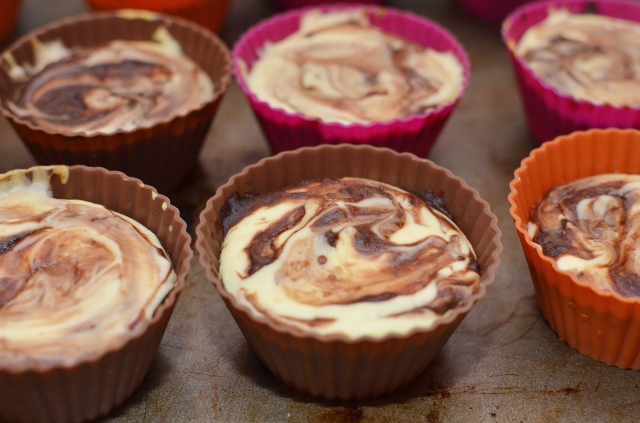 Let them cool cause warm cheesecake is gross.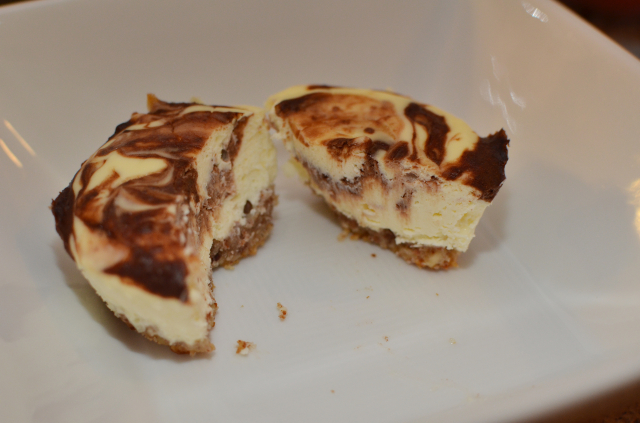 Enjoy!
The carb count is around 4 net carbs depending on what sweeteners you add to the recipe. Also this cheesecake recipe is my favorite so if you don't want to marble it just make the crust and cheesecake filling. When making it plain, I like to add around 1 tablespoon of lemon juice for extra flavor.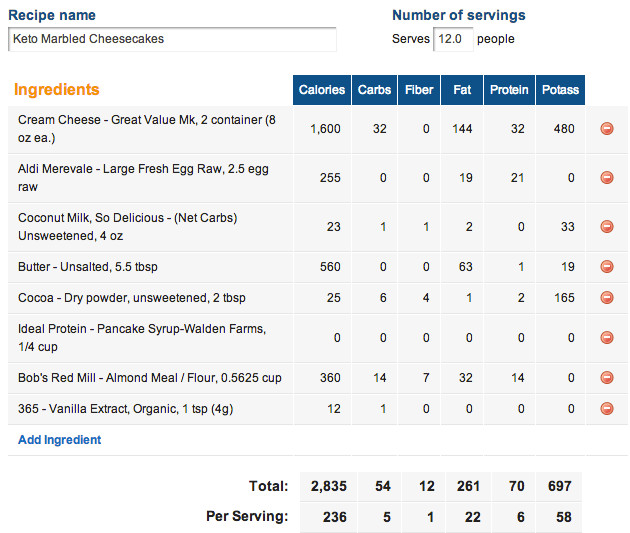 Keto Marbled Cheesecake (Adapted from This Recipe and This Recipe)
Crust:
1/2 Stick of Butter(4 Tablespoons)
1/2 Cup of Ground Almond Meal
Cheesecake Filling:
2(8oz.) Packages of Cream Cheese
3/4 Cup of Splenda
 or another sweetener
2 Eggs
1 Teaspoon of Vanilla
Brownie Filling:
2 Tablespoons of Swerve
 or another sweetener
1 Egg
1/2 Tablespoon of Butter
2 Tablespoons of Cocoa
2 Tablespoons of Almond Flour
Dash of Salt
1 Tablespoon of Unsweetened Coconut Milk or Milk of choice
Dash of Waldens Farm Syrup
 if desired
Peanut Butter or Almond Butter if desired
Instructions:
Preheat the oven to 350 Degrees.
For the Crust mix the softened or melted butter with the almond meal and set aside.  In a separate bowl, mix the cream cheese, Splenda
, eggs, and vanilla till smooth and set aside. Then mix the sweetener of choice with egg, butter, cocoa, almond flour, salt, milk, and mix up. Separate the crust mixture into the bottom of 12 Silicone Baking Cups
 or muffin tin and pat down. Top with a spoonful of cheesecake mixture in each. Then add a spoonful of brownie mixture to each cup and lightly swirl with a knife. Top with remaining cheesecake mixture, swirl a little bit more, and smooth out the top. Bake at 350 degrees for 15-17 Minutes. Chill and serve.