I have been wanting to have a knit pencil skirt for a while and keep seeing such great tutorials online for them. I finally found the one below and started looking for fabric to make some similar.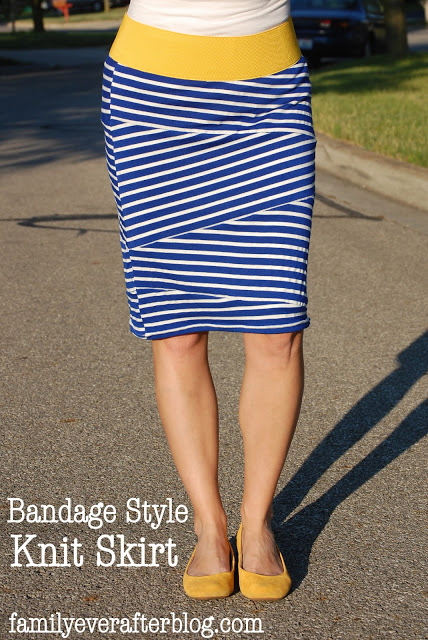 Skirt Tutorial Found HEREÂ 
But then I found fabric that looked almost identical HERE without having to do all the extra work of piecing the stripes together.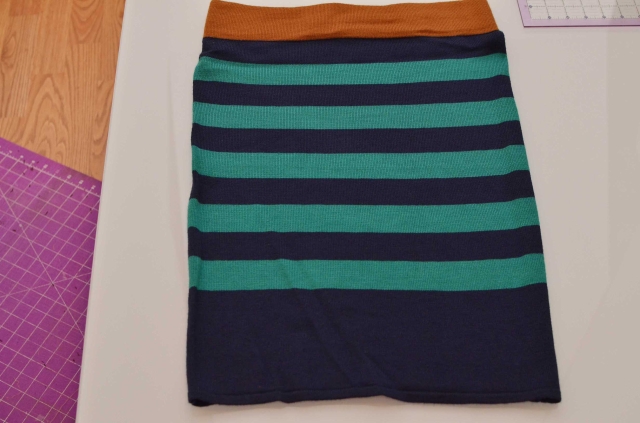 So I started with a current pencil skirt that I have and like.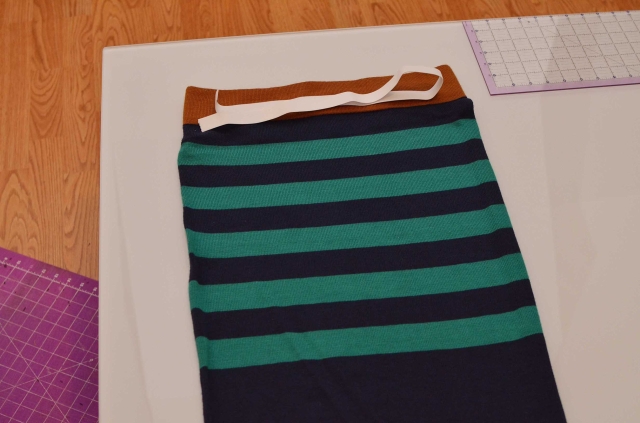 Made sure I had enough elastic for the waist. I like her thick elastic more, but I didn't want to buy more when I had some already.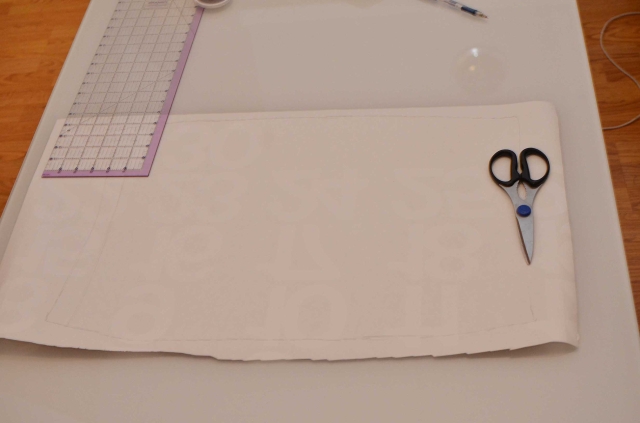 I traced the first skirt on paper.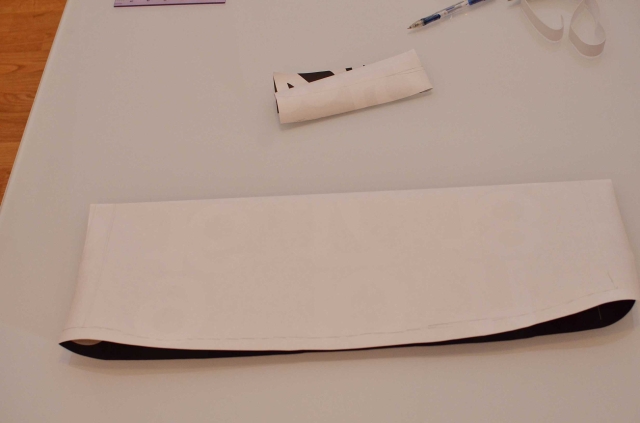 Folded it in half and cut so that both portions were symmetrical.
Laid the waist band portion and skirt on my fabric which was folded so I cut 2 pieces of each at the same time.
Pin.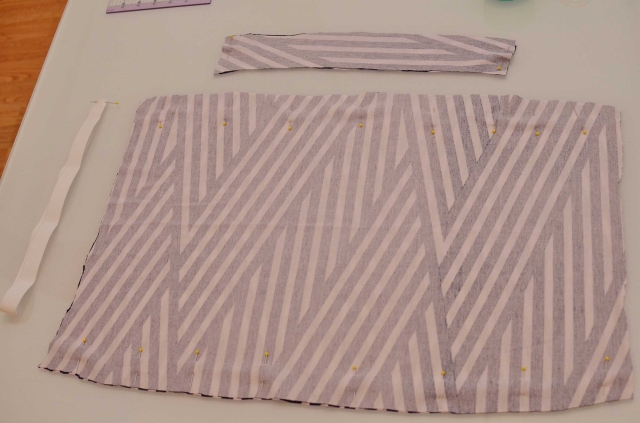 Cut, and then pin the actual fabric along the edges.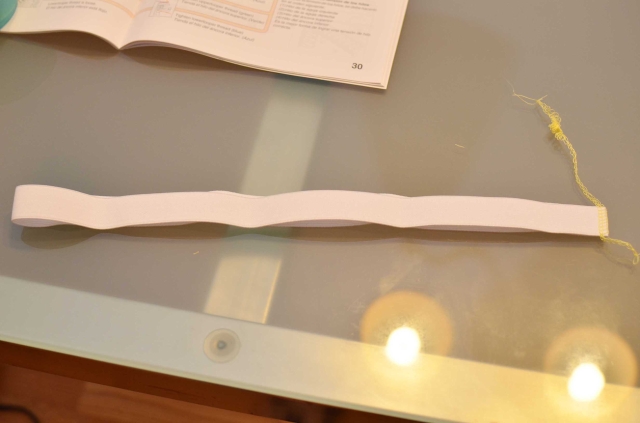 I serged the end of the elastic,but you can always use a zig zag stitch.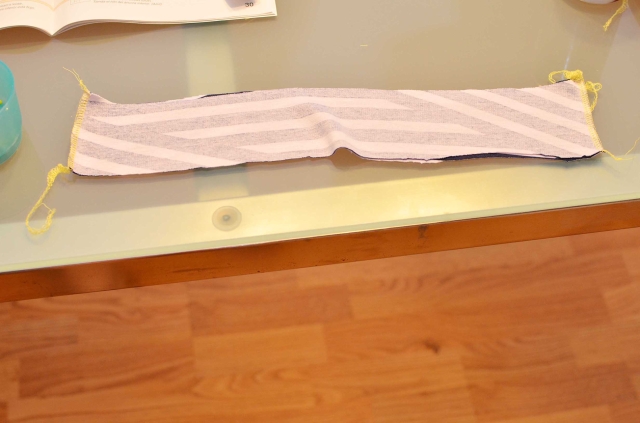 I serged both ends of the waist band as well.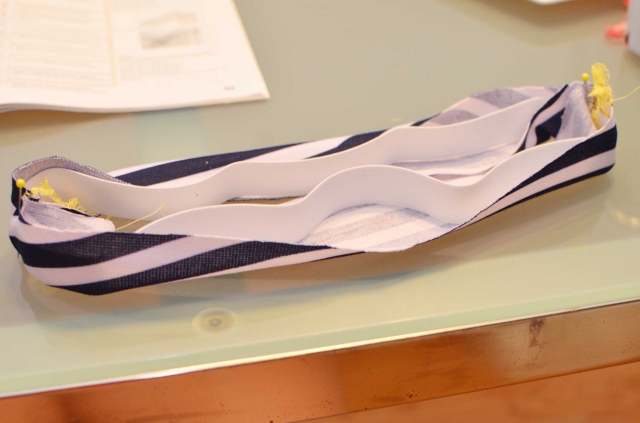 Fold in half with the seam on the inside and place the elastic loop on the inside as well.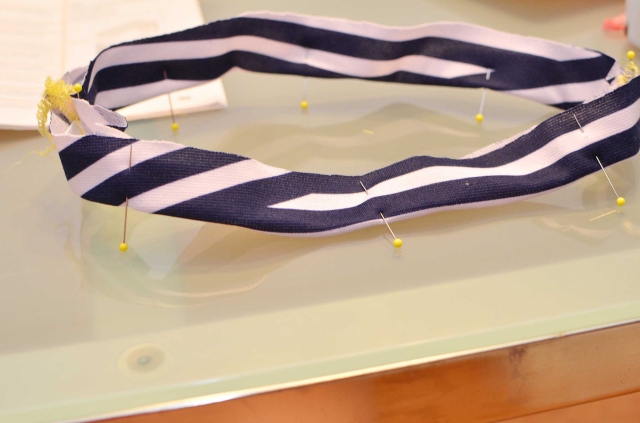 Pin the fabric above the Elastic.
So that when you sew the waist band on, the fabric not the elastic is sewn on.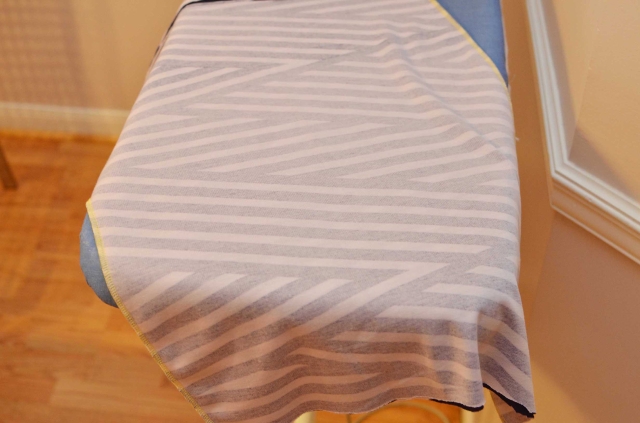 I serged both sides of the skirt.
Then leaving the skirt inside out, place the waist band inside the skirt with both right sides facing each other.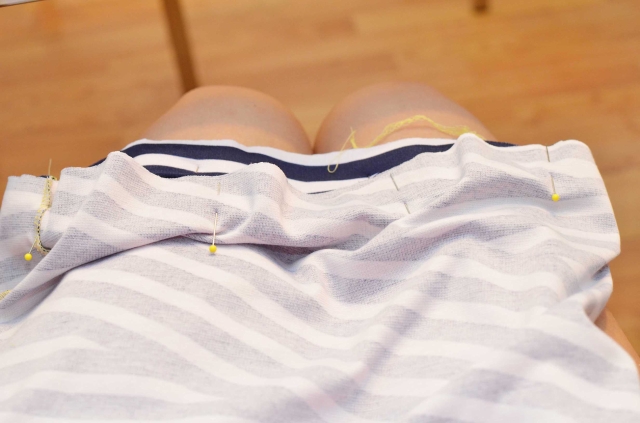 Pin, making sure to push the elastic lower down.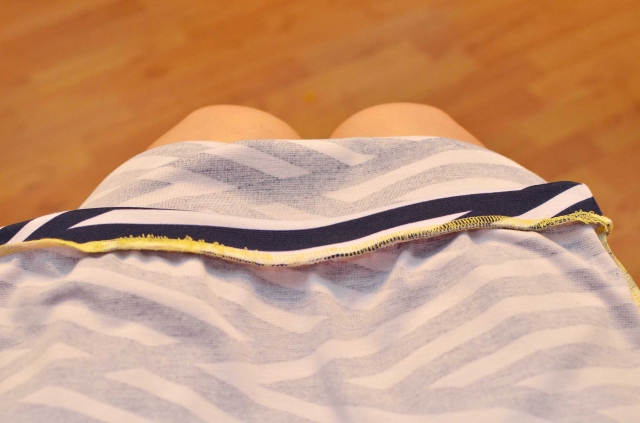 Serge or sew the whole way around.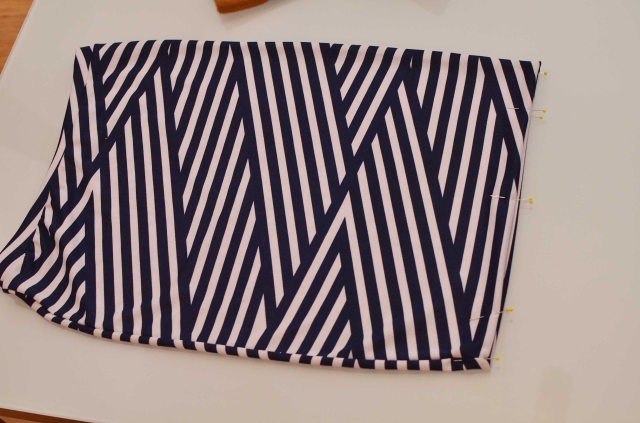 Turn right side out and decide how high you want to hem the skirt and pin with needles. Then hem using a double needle.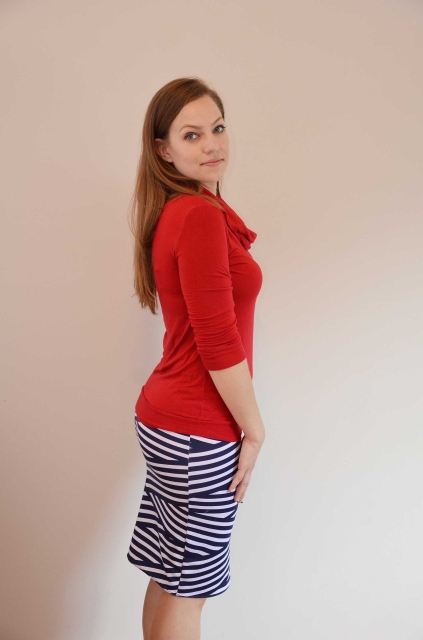 Here is the finished skirt, I didn't do a perfect job about lining up the stripes on the sides, but honestly I didn't really care about that.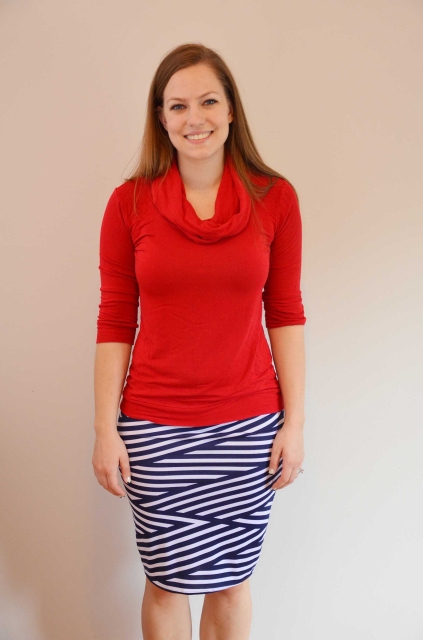 Here is the front with my Renfrew top that I sewed a while ago.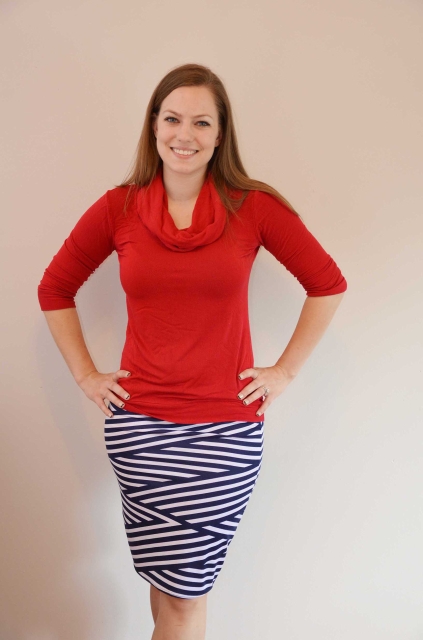 WhipperBerry