I always get recipe inspiration from all of the other great blogs that I read. The Pioneer Woman's blog ALWAYS has amazing recipes, and the other day I realized that salisbury steak could easily be made into a Keto friendly recipe. If you want to make the non-Keto version just click HERE. Her blog has the recipe written out and much better step by step instructions than mine,but since hers isn't Keto, I decided to give it a try.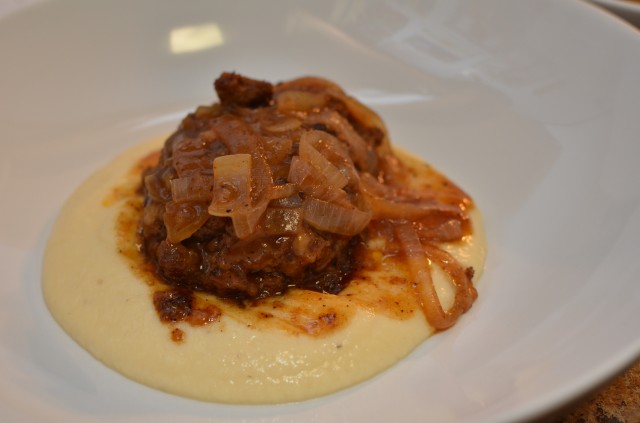 Here is the final product that I will show instructions to make – Keto salisbury Steak!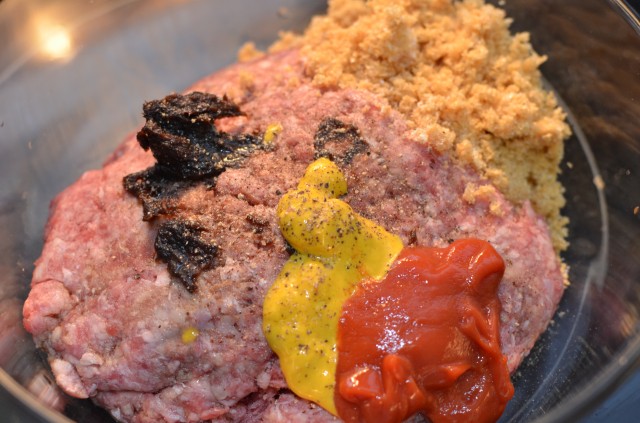 I used 1 lb. of ground beef, 1/2 cup of ground up pork rinds, mustard(I used regular since I didn't have dry mustard), Worcestershire sauce, beef paste, salt, pepper, and sugar free ketchup for the meat portion.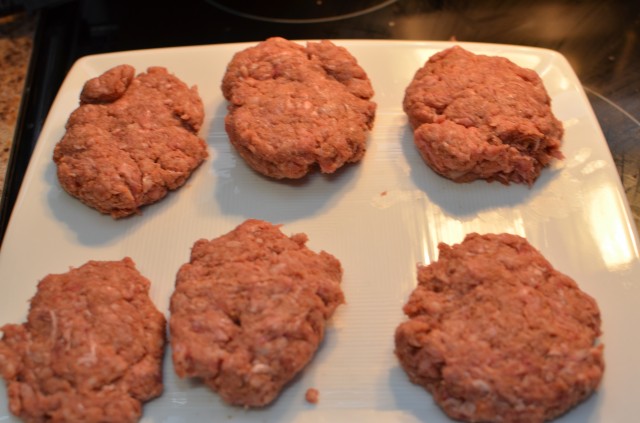 Mix up well and form into oval patties.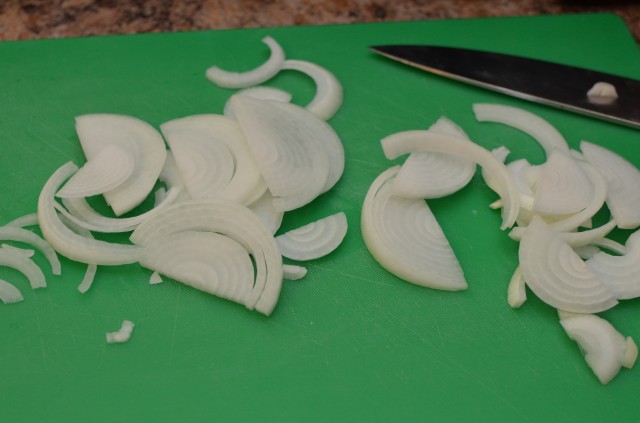 Slice up onions, I wanted them in slivers rather than chopped,but you can do whatever you prefer.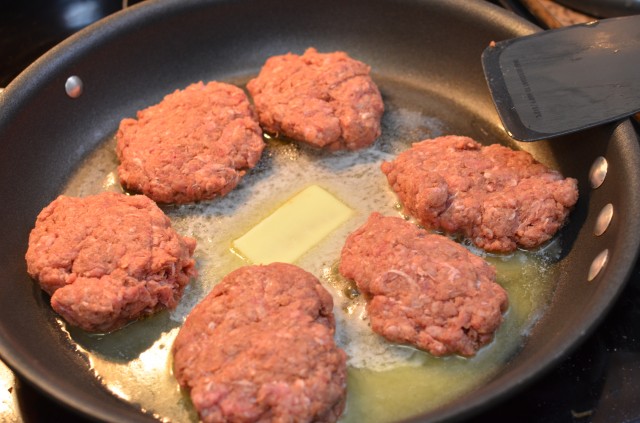 Place in a pan with butter or fat of your choosing, and cook on both sides until no longer pink inside.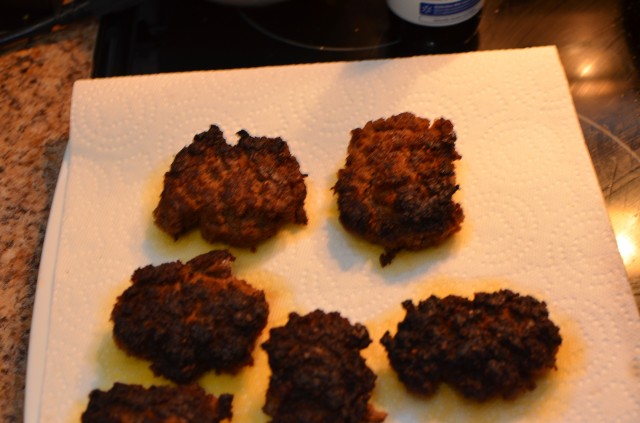 Remove from the pan and set aside while preparing the gravy. I hate not having gas, so one side got a little dark,but honestly they didn't taste burnt so be patient unlike me it only takes a few minutes.
Place the cut onions and more butter into the skillet.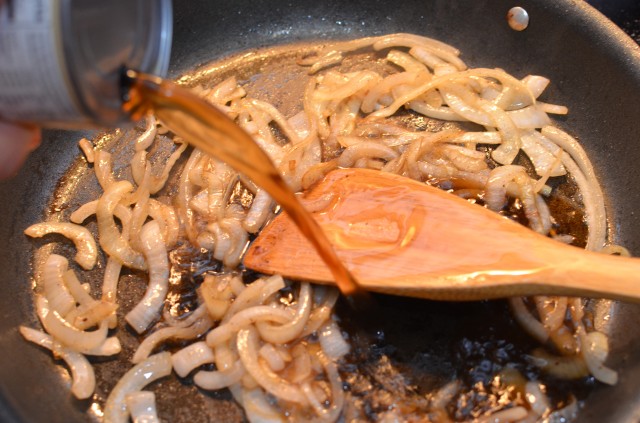 Once the onions are cooked and almost clear add beef stock.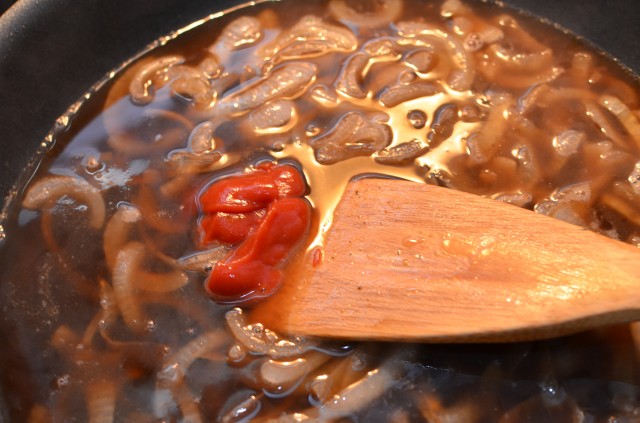 Then add some sugar free ketchup, Worcestershire sauce,  salt, and pepper. Mix this all up and let it simmer a while.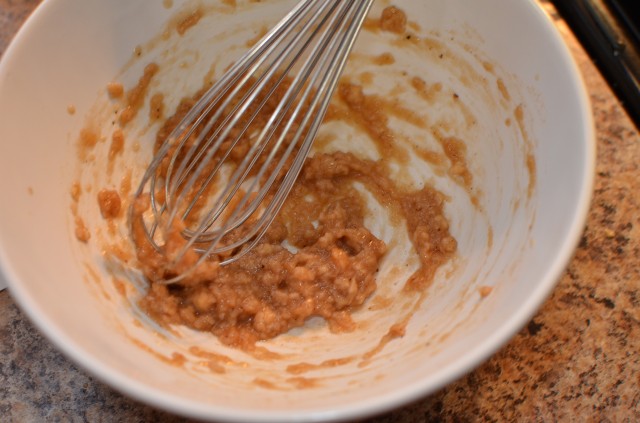 So just like you would with cornstarch, add a small amount of the liquid to the xanthan gum(1 tsp.) and stir. I tried this three time and each time I couldn't get it without any clumps, but I figured they would dissolve eventually.
Then add the paste to your broth, and let it thicken and get a little bit more opaque. If it got too thick, you can always add more broth to thin it out a little more.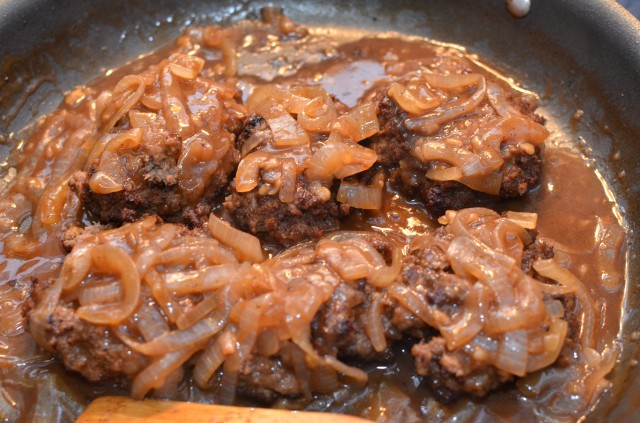 Then add the "steaks" back in to the skillet, and top with onions and heat throughout before serving.
I meant to make cauliflower mashed potatoes but messed them up, and we just ate it with cauliflower puree.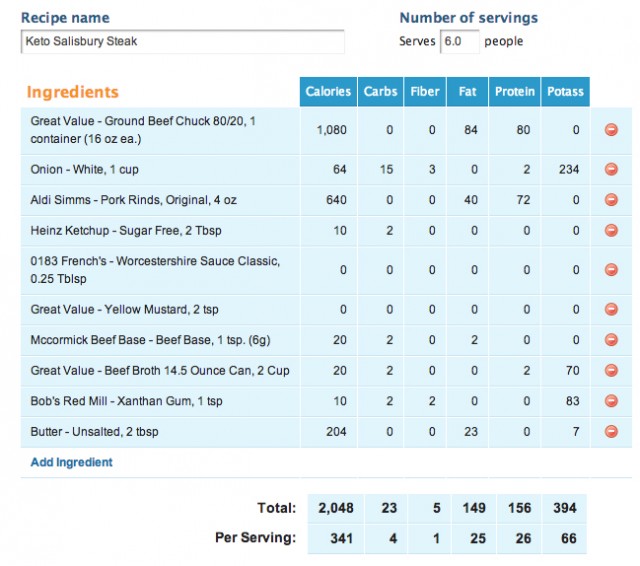 Here is the breakdown for the salisbury steak per pattie with 1/6th of the sauce which is 3g of net carbs which I would say is awesome for such a comfort food. I didn't add the cauliflower puree cause there are so many better recipe online for that.
Ingredients
Meat Mixture
1-1/2 pound Lean Ground Beef
1/2 cup ground Pork Rinds
2 teaspoons Dry Mustard(I used regular)
1 cube Beef Bouillon, Crumbed (or Powdered Beef Base)
4 dashes Worcestershire Sauce
1 Tablespoon Sugar Free Ketchup
Salt And Pepper
Gravy
1 whole Onion, Halved And Thinly Sliced (or Diced If You Prefer)
2 cups Beef Broth
4 dashes Worcestershire (additional)
1 Tablespoon Sugar Free Ketchup (additional)
1 teaspoon Xanthan Gum With A Little Beef Broth To Make A Thin Paste
Salt And Pepper, to taste
More Broth If Needed For Thinning
2 Tablespoon Butter, For Frying
Preparation Instructions
Combine all the ingredients for the meat mixture and knead until all combined. Form into 4 to 6 oval patties, then make lines across the patties to give them a "steak" appearance.(I didn't mess with that)
Fry in a skillet with butter over medium-high heat on both sides until no longer pink in the middle. Remove from the pan and pour off excess grease.
Reduce the heat to medium and add in the sliced onions and butter. Stir and cook for several minutes, or until golden brown and somewhat soft. Add the beef stock, Worcestershire, and sugar free ketchup. Stir and cook to reduce.
OPTIONAL: Add 1 to 2 teaspoons of the Xanthan Gum to a little broth mixture to give the gravy a little gloss and to thicken it up a bit without lightening it (as flour would.)
**Add a sprinkle of salt and pepper and more broth if needed for thinning.
Return the steaks to the gravy. Spoon gravy over the top and let them simmer and heat back up for a couple of minutes.
Serve with mashed cauliflower!
**NOTE: If you omit the cornstarch/broth mixture, just cook the liquid a little longer in order to reduce and thicken it a bit.
**Another optional thing is to add sliced mushrooms to the onions and cook them together. Yum!