So I understand that this post might seem kinda "Duh" to most people,but when Grant and I first started eating Keto we realized that the way we normally drank coffee wasn't really gonna cut it with Keto. I had searched online for a good post with ingredients and ratios and didn't find any that I liked the taste of.  We were making full blown lattes before starting our diet. I used to work at Panera and enjoy the process. So, I would steam milk and add in Torani syrup and coffee. It tasted great, when we didn't do lattes we would drink coffee with the store bought creamers. For a while I was trying to make my own creamers,but none tasted as good as the store bought stuff. So, for hot or iced coffee, we use the recipe below.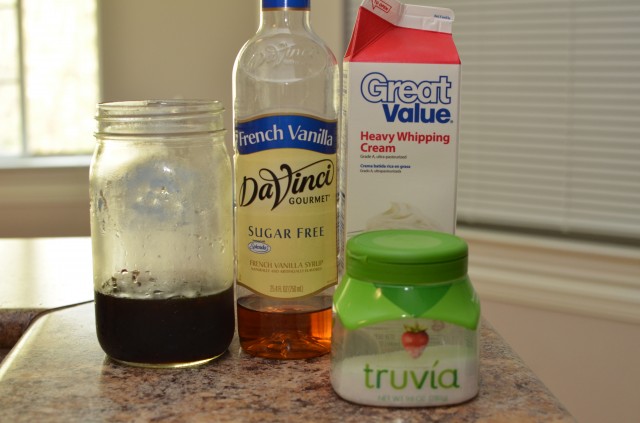 If you drink your coffee black, I am jealous, but I love sweets too much. Here are the ingredients: Coffee(this one is cold, but you could do this ratio with hot since that is what my husband does), Sugar Free Flavored Syrup- I used french vanilla here(We prefer DaVinci which is cheaper than Torani and Sam's Club carries it), Whipping Cream, and sweetener(optional.)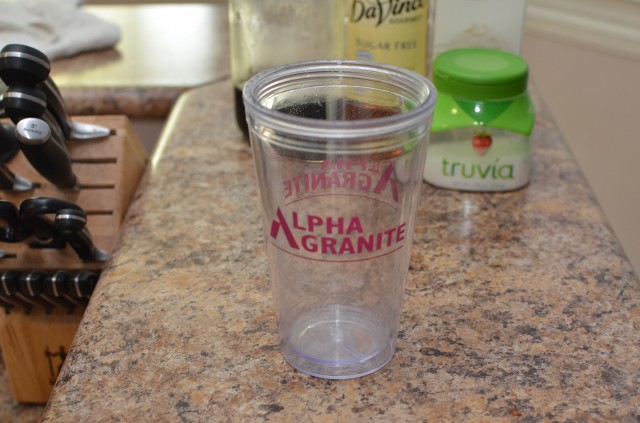 Start out with your cup, I am not advertising here, this was my only clean tumbler at the moment.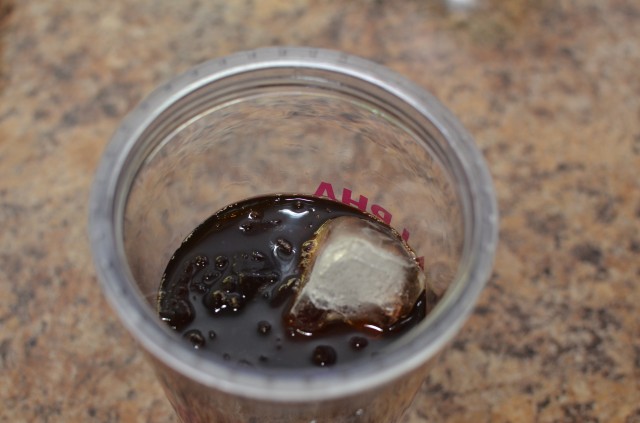 Add your coffee and ice if you are doing iced coffee.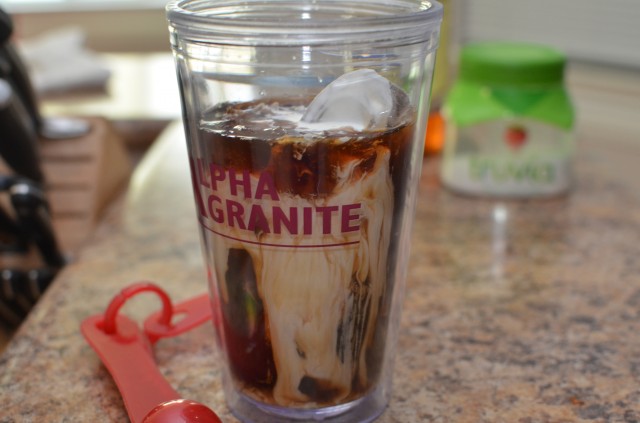 I add 3 tablespoons of cream to about 2 acutal cups of coffee, but in my husband's coffee he prefers 3 tablespoons for 4 cups so if you prefer more of a coffee flavor follow the latter amount. (These are the cups on the coffee machine not 8 oz. measuring cup amounts)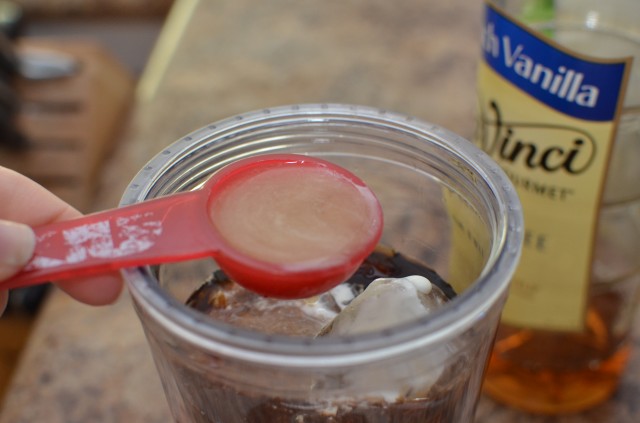 Add 2 tablespoons of DaVinci Sugar Free Syrup to my 2 cups, the hubs prefers 2 tablespoons for his 4 cups, so again whatever you prefer.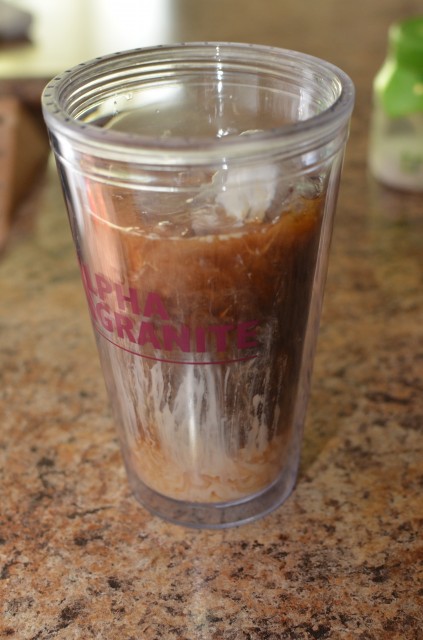 My husband prefers his coffee like that and is done.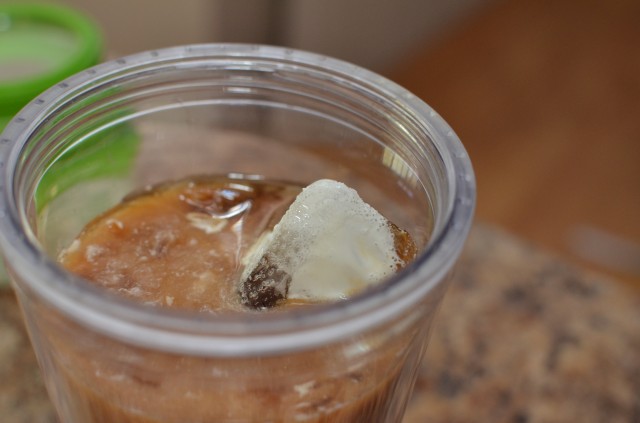 I am a sucker for a tad bit sweeter, so I add a pinch of Truvia to it. Also, I have tried Hazelnut and Caramel sugar free flavors which are good,but we both prefer the french vanilla the best.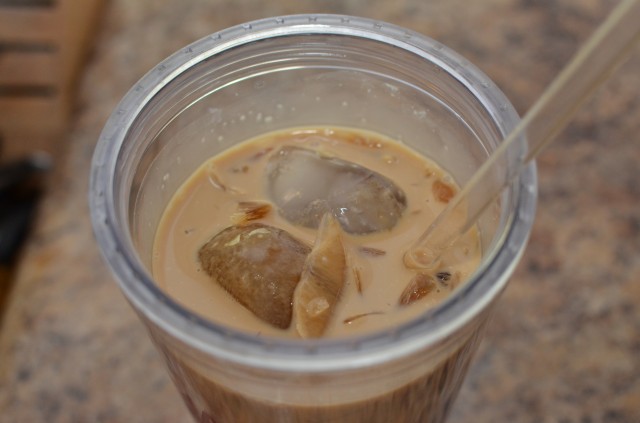 Stir with a straw or shake if in a travel mug and you're good to go!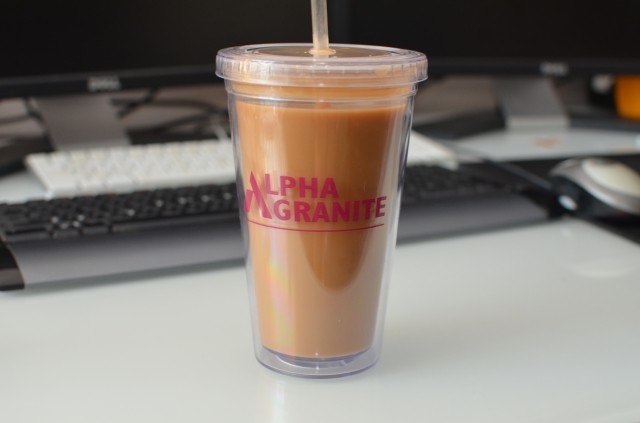 This so far is my favorite way to do coffee, I know some add butter to coffee and drink it like that, and I wish I could like that. For me, it is baby steps to lower how sweet I like my coffee.
Do you have any good Keto friendly coffee recipes?