Grant and I are still eating the Keto diet and liking it a lot. Two weekends ago we had friends come into town from Austin, and we met them for lunch. We don't want to inconvenience people with our diet, so we had decided to eat carbs before we got there. We both at chips, salsa, and fajitas. They tasted good,but afterwards we both felt horrible. All we wanted to do was sleep and were so lethargic. Having a reaction like that, makes us want to stay off of carbs permanently. I don't think we will for the rest of our lives, but it is nice to not be sleepy after eating, and it is very nice feeling full and not wanting to snack all the time. Anyway, below is another dish that we tried that is super yummy and is great reheated.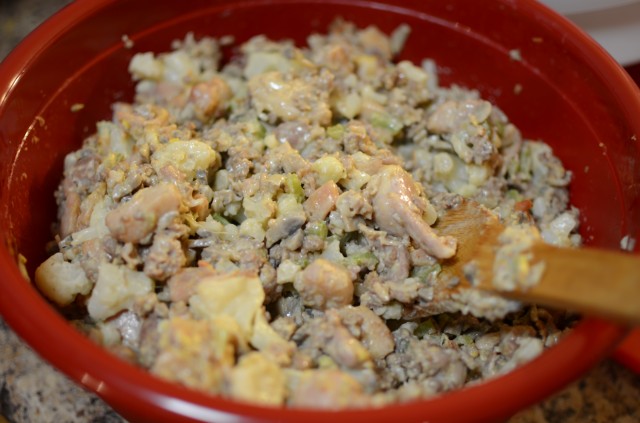 On the blog I found this recipe, he calls it the kitchen sink casserole because it has everything from cauliflower(Grant isn't a fan of it,but you can't taste it at all in here,) celery(neither of us like,but you don't notice it in this,) onions, bacon, sausage, mushrooms, chicken thighs, cream cheese, and cheese. You can find the recipe here!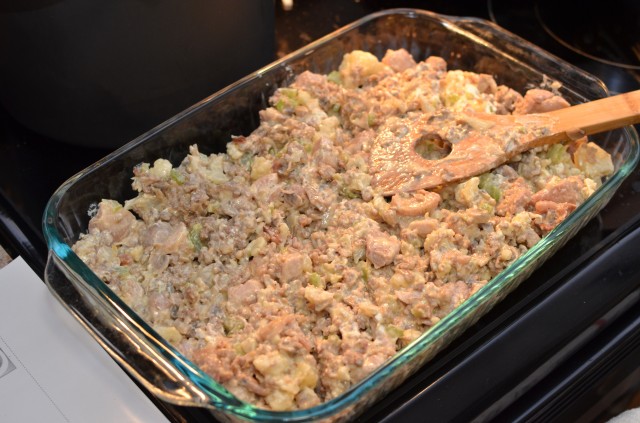 This recipe makes a TON, above you can see the 9×13 full, it also filled an 8×8 dish. We were happy for all the left overs because it tasted great for lunches and was super filling. We kept having to put portions of our helpings back because we had taken too much.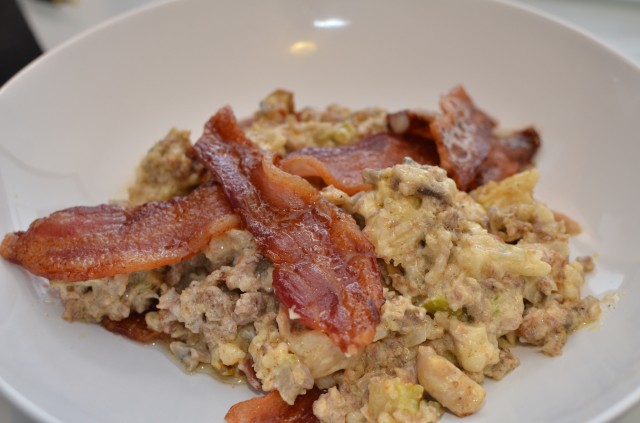 I had some left over bacon from breakfast and just topped off my casserole with it. I know we will be making this again very soon because it was excellent for lunches, but I think next time we will leave out the chicken thighs. They taste fine in it,but we feel it just isn't needed. So that way, it will cut down the prep time and cost by a little bit.
Did you have a good weekend? Have you come up with any good dishes lately? I think this new diet has been good for me experimenting with cooking even when some don't turn out great.