Rachel is a lady in our young marrieds group who always has amazing food at events. This is one of the dishes that she made, and explained the steps to me. It was spicy and not that unhealthy, and all of the men there ate some since it was so good.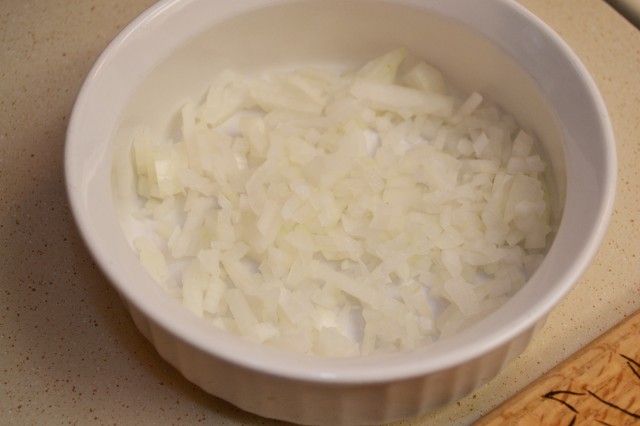 Take a oven safe dish and chopp up either a whole or half onion depending on how much you are making. Layer it on the bottom of the dish.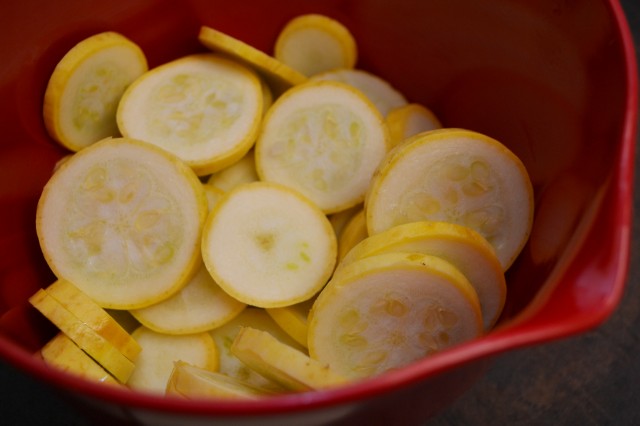 Slice up your squash or Zucchini.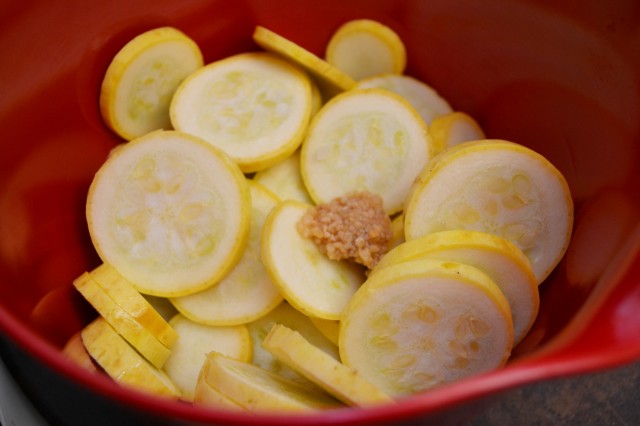 Add some garlic.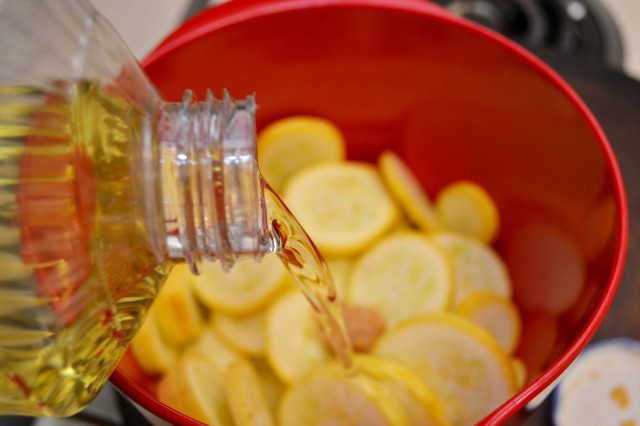 Add a splash of oil, I used canola but you can use olive if you prefer.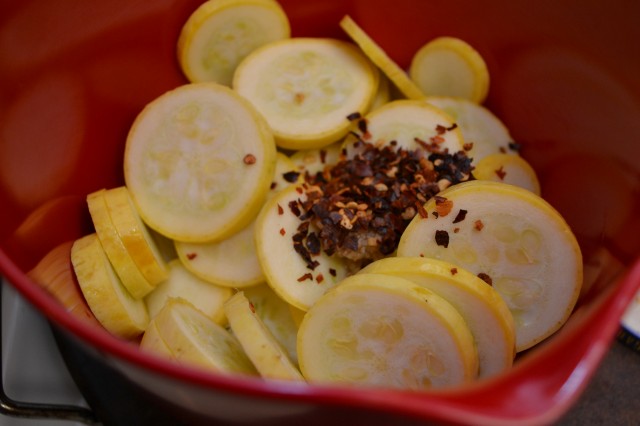 Add some crushed pepper and if you want some cayenne pepper.
Then add your go to seasoning, I used Bill's Season all.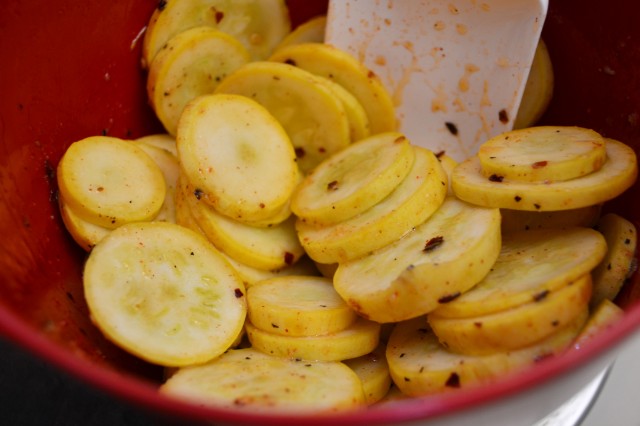 Stir till everything is distributed.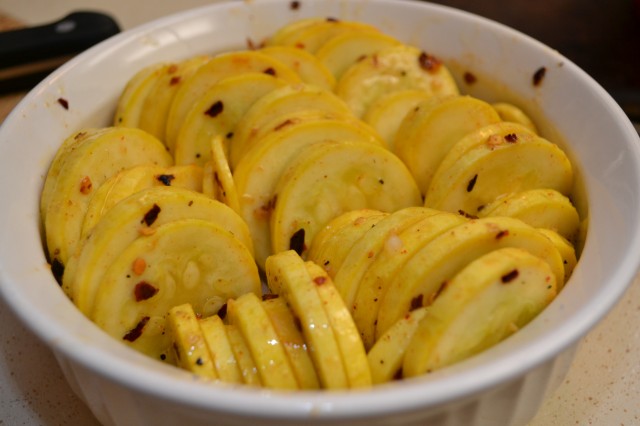 Layer in the dish on top of the onions.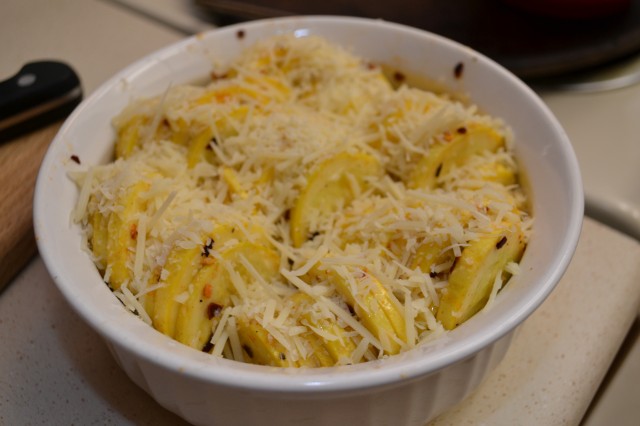 Add some parmesan cheese.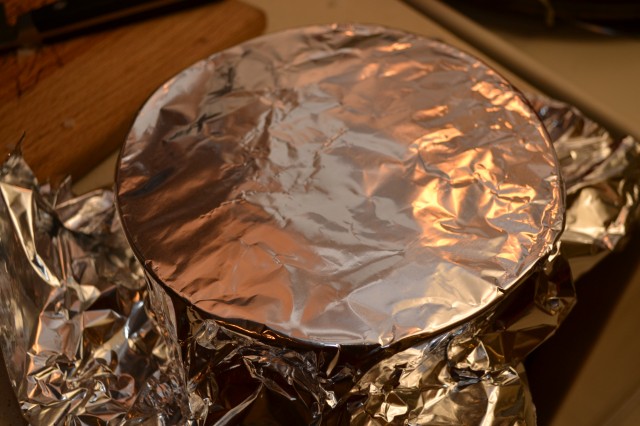 Cover with foil and bake at 400 degrees F until the squash is completely soft.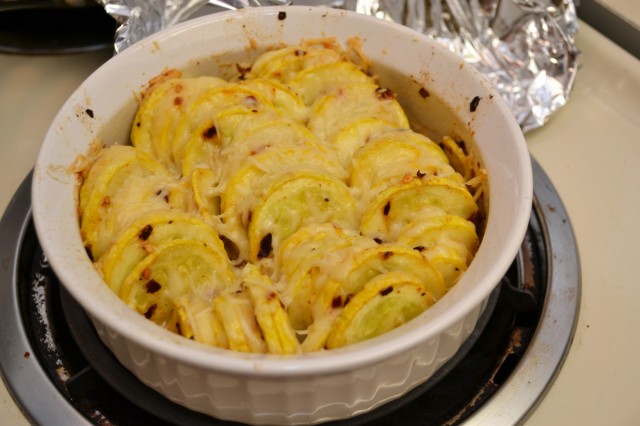 This is what it looks like when finished. If you don't like spicy food, you can always leave out the peppers and just use your favorite seasoning on it. I hope you enjoy it and give this a try.
Baked Spicy Squash
Ingredients:
2-4 Small to Medium sized squash
1/2 – 1 onion chopped
1 teaspoon minced garlic
1 tablespoon of Oil of choice
1/2-1 teaspoon of crushed red pepper flakes(more of less depending on how spicy you want it)
1-2 teaspoons of favorite seasoning (we use Bill's Season All)
1/8-1/2 teaspoon of cayenne pepper (More or less depending on desired spiciness.)
Grated parmesan
Directions:
Preheat Oven to 400F, and find a baking dish in your desired size. With 2-3 medium sized squash, a 8×8 pyrex is normally the prefect size for me. Chopp, dice, or sliver your onion and put it on the bottom of the dish. Sliced Squash by hand, a mandolin, or food processor, and put into a large bowl. Then add your garlic, oil, red pepper flakes, seasoning, and cayenne pepper. Mix everything very well and taste to see if you want to add more spice or not. Layer in your dish in rows, and top with the desired amount of parmesan cheese. Cover in Foil, and bake for at least 30 minutes. Remove the foil, and bake for another 5-10 to get the tops a little crispy and light brown. Enjoy!