For Ashley's Baby Shower, a while ago, I was asked to make chocolate covered oreos. There is a really easy way, where you can just dip the oreos in chocolate and place them on a sheet to dry. The only thing I don't like about this method, is that I feel they don't look perfect enough. Now don't get me wrong there are times when look doesn't matter,but for this baby shower we wanted everything as close to perfect as we could get.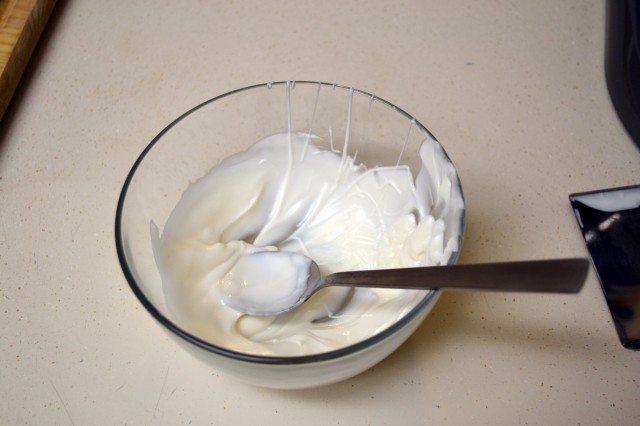 I used chocolate coating and just heated it up in the microwave.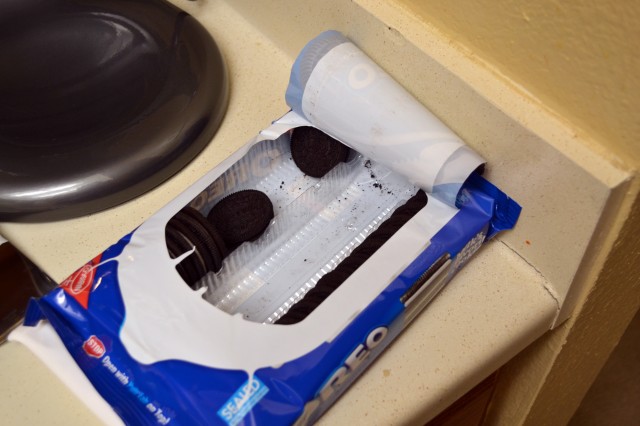 Then I bought some oreos, and had to ration them so that I still had enough to make these with after Grant was through.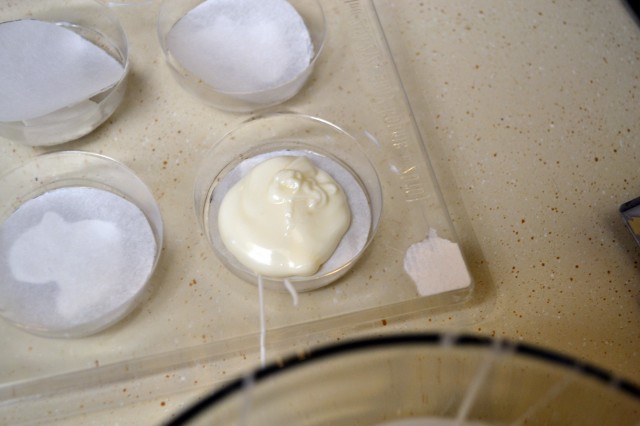 We have this austin bake shop in austin called, All in one bake shop, and they have everything you could want. I bought this mold for less than 3 dollars there, the only problem was it had ducks and rattles on the top. So I filled in the tops, then put parchment paper on top of that and then poured in some of the chocolate.
Here is a plain mold.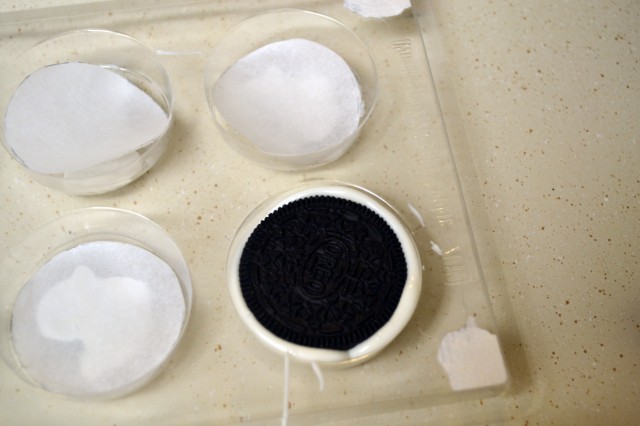 Then you stick in the oreo and top with more coating and smooth out. I wanted them to look as clean lined as possible.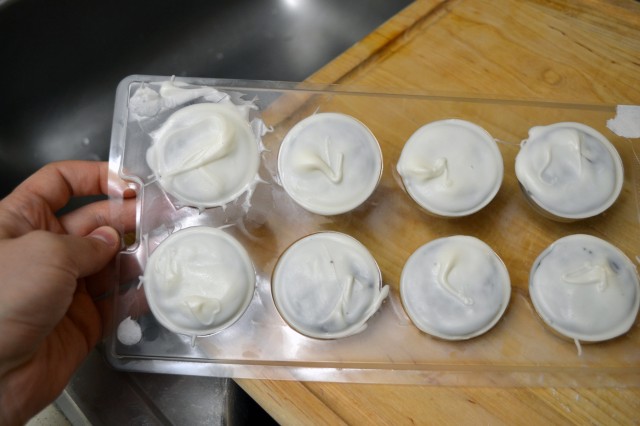 The first batch I didn't smooth the bottoms, so I just cut off the excess coating off the bottom so that they sat flat.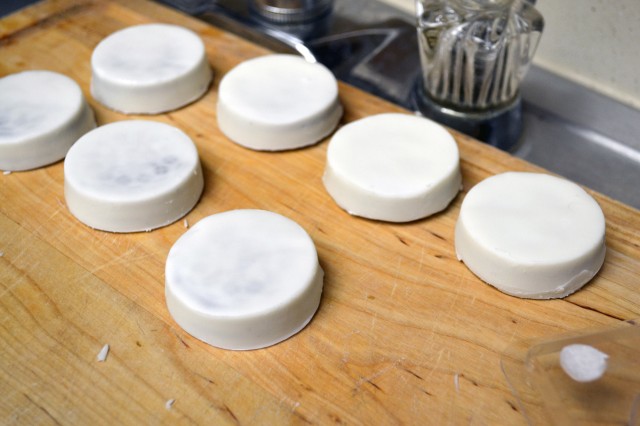 Once they are hardened, just pop them out of their molds and so far so good.
Next, our theme was bubbles or pop, so we wanted everything with circles on them if possible. SoI bought this mist. Only problem is it doesn't stick very well to something as smooth as the coating,but it worked well enough. In the future, I would either print off the edible paper stuff or use colored icing that I smeared across a template,but this was a learning experience.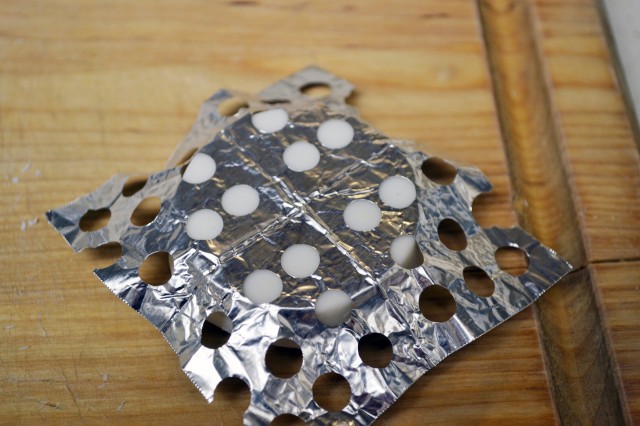 I didn't have a normal stencil for the top; so, I made one out of foil.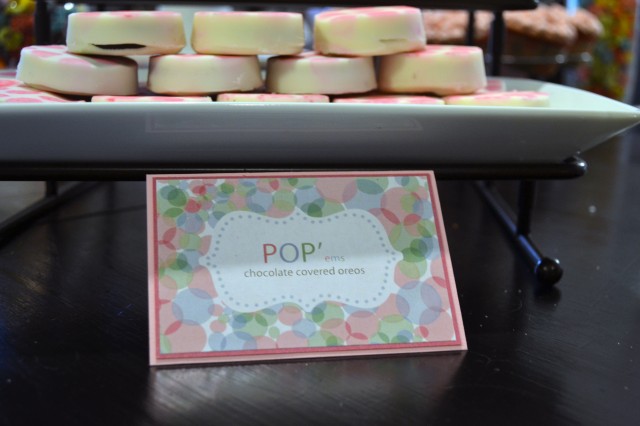 Here is a picture of the finished product at the baby shower. They weren't perfect,but fun to make.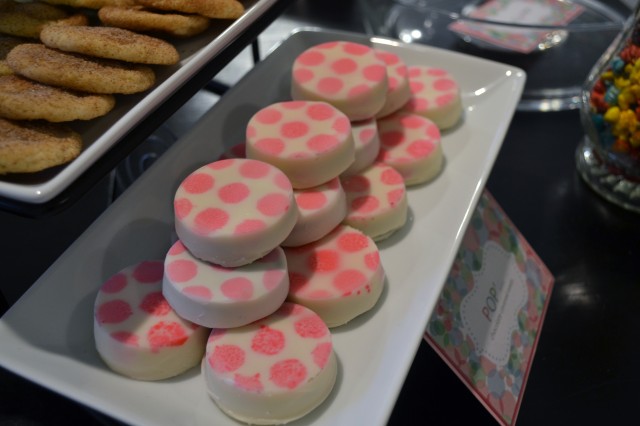 Here you can see how some of the mist bubbled a little bit and wasn't completely smooth. They were dry to the touch here so it worked out,but they could have looked better.
But no matter how they looked, they did taste really good!