It has been a tradition in Grant's family to set up the Christmas tree together on Thanksgiving or the day after. I meant to start on Thanksgiving,but I think it really happened the day after. Grant and Gail were happy to let me work and I was happy to do it.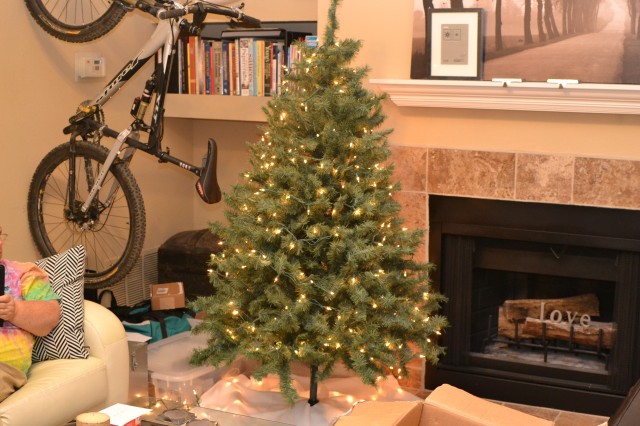 Here is the first shot with the tree set up and the lights.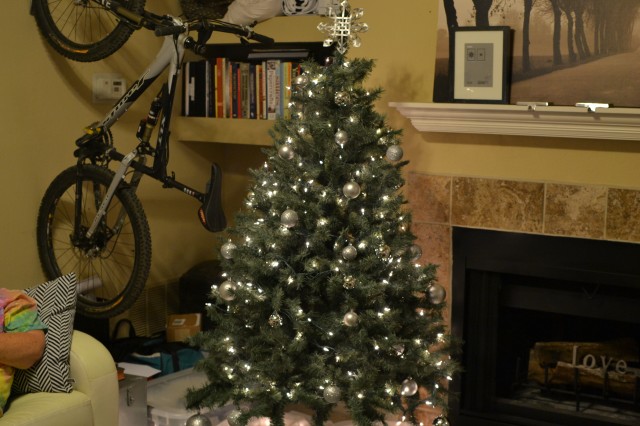 Here you can see the tree topper and SILVER bulbs! Last year I did an all red tree because the silver bulbs were sold out, but this year I was able to snag some!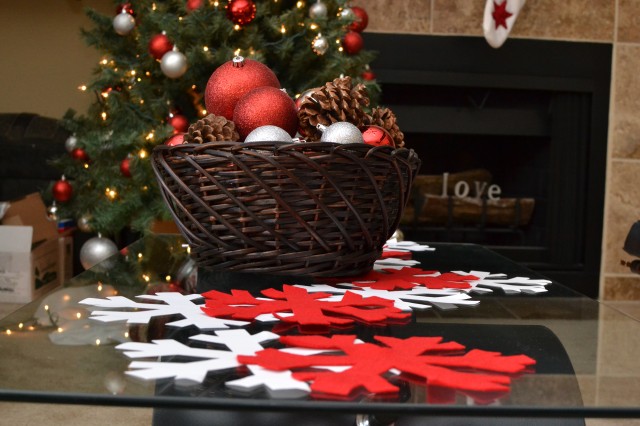 Here is my coffee table with paper and felt snow flakes and a pinecone bulb bowl.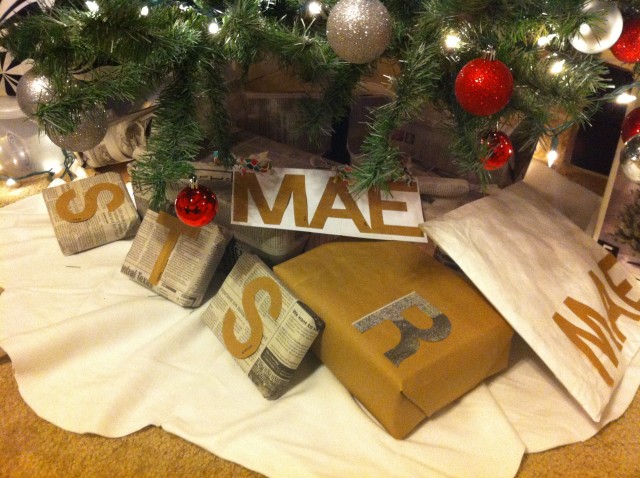 Here are all of the gifts under the tree before we left for Houston, I thought I was being original,but Pinterest has made it so that all of your ideas can normally be found there. So, it happened that my cousin's wife… cousin in law?… had very similar wrapping more pictures to come.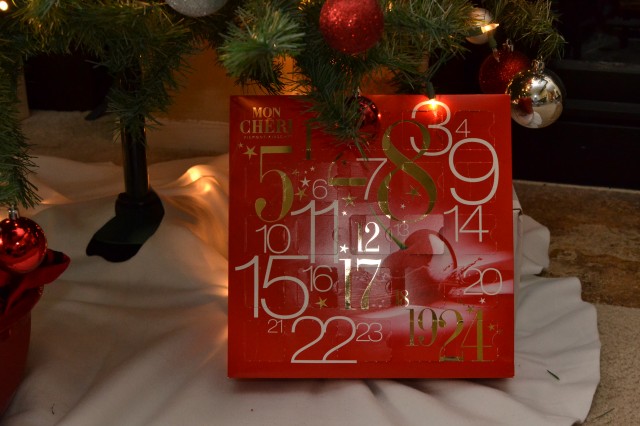 Here is my Advent Calendar this year… for Mon Cheri! I love these chocolates, but since they are pricy, this was a nice treat.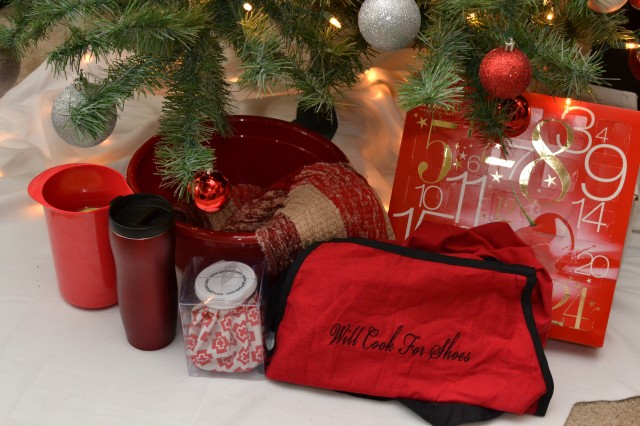 After Christmas, you can see most of my gifts, can you spot the theme? 🙂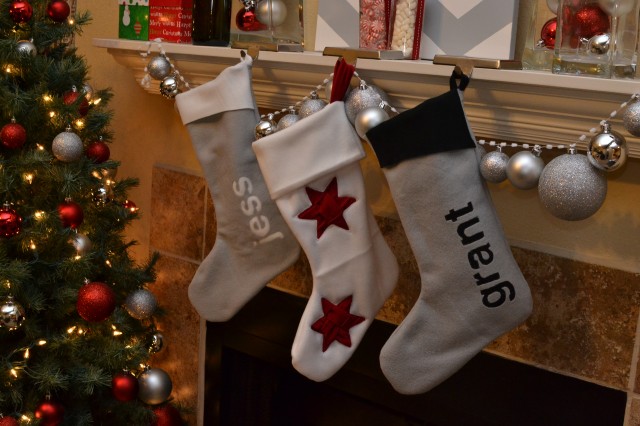 Here you can see the stocking I previously made as well as the two I finished today. We wanted more modern stockings, and we both liked this design.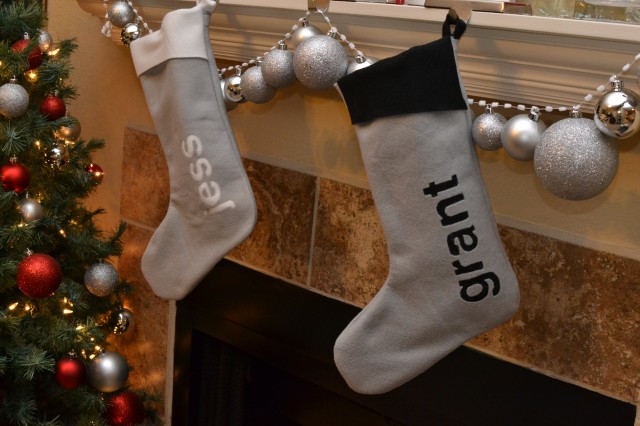 Here are just the two I made, and I will post a tutorial some time soon and where I got the idea!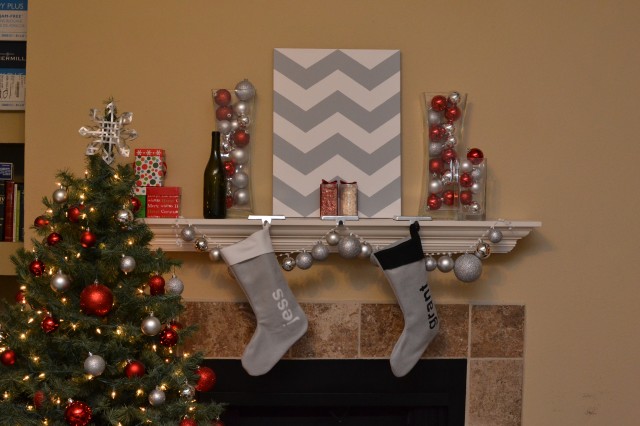 This is my holiday mantel I guess, but the chevron painting was also a Christmas gift from my sister in law!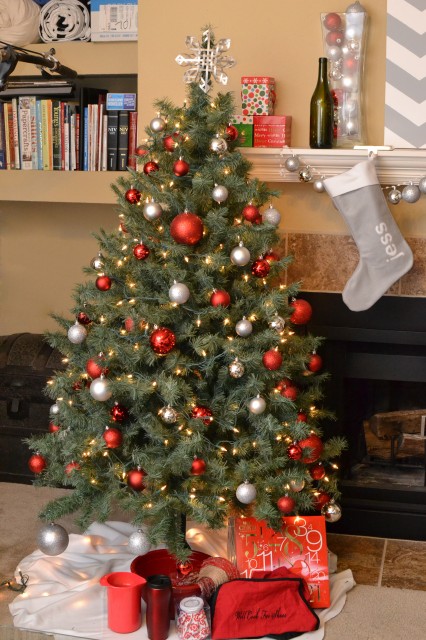 Here is the final shot of the tree with red and silver this year! I hope everyone had a Merry Christmas!