I did a Gel Nail Polish Review HERE about all the different polishes and which are my favorite. One of the commenters asked me if I had tried the CND brand. I am in no way paid by any of these companies; I am just a random person who wants to find the product that works the best for me. So I saved up and bought CND Shellac Base Coat
, CND Shellac Top Coat
, OPI Bond Aid
, and CND Color Coat, Masquerade
. I also read a review HERE from one of my favorite bloggers, and she also uses the CND brand and says it works the best for her… she does cross fit too. I have issues with being very rough on my nails. I cook, clean, wash dishes, etc. and so far the longest the gel nails have lasted was 5-6 days without an bubbling, chips, or lifting. Until now… Oh and by the way, I am not a professional.
Here are my nails after 6 days of having Sensationail on, and you can see the very edges are starting to come up.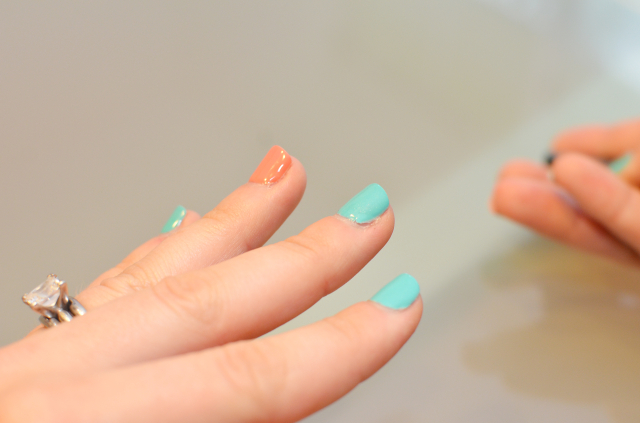 Here is a better angle, on the middle finger you can see it lifting, and once it starts the whole things will come up.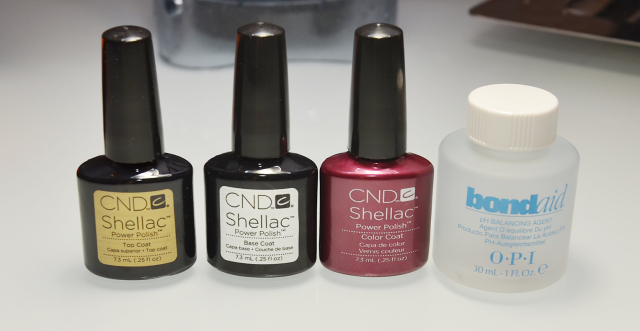 So here is what I bought, the CND Shellac Base Coat
, the CND Shellac Top Coat
, the CND Color Coat, Masquerade
, and the OPI Bond Aid
 from Amazon
. Some kits come with their own,but I didn't have one yet.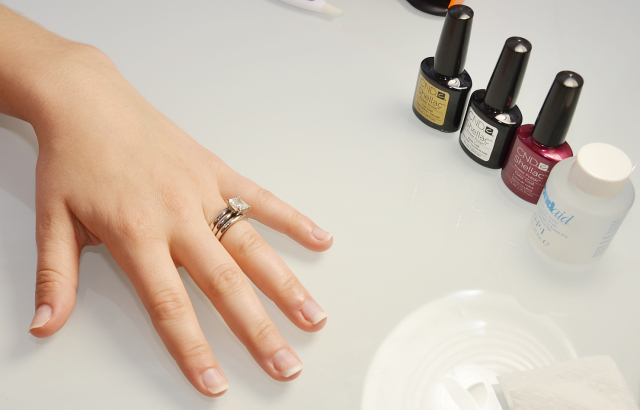 Start with clean, filed nails.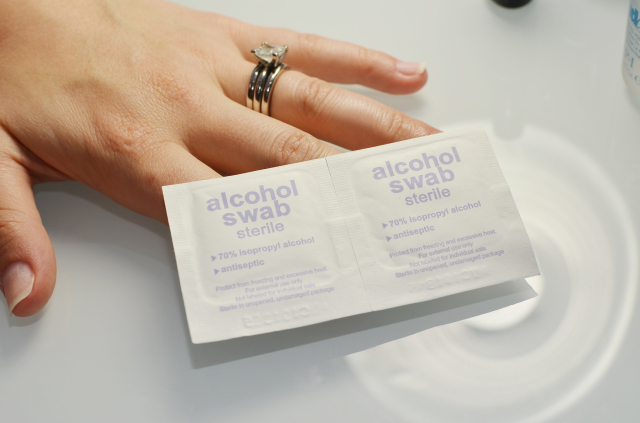 I use alcohol swabs,but you can paint it on using rubbing alcohol from a bottle from the hardware store(cheapest option) with a nail brush if you prefer.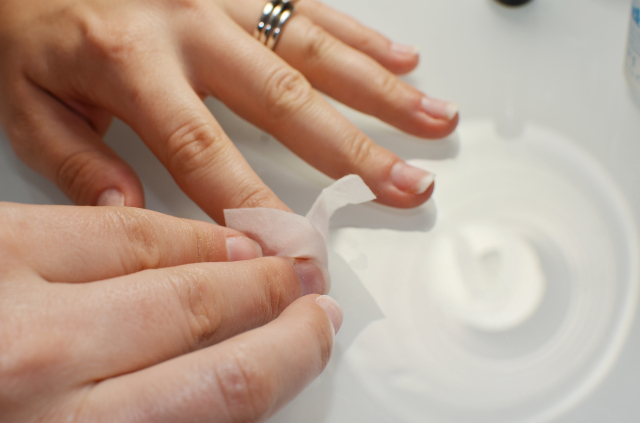 Wipe the nails and the tips!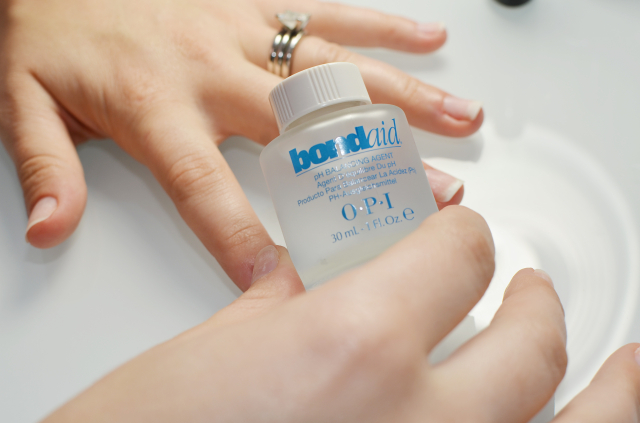 Swipe all the nails with the PH balancing OPI Bond Aid
.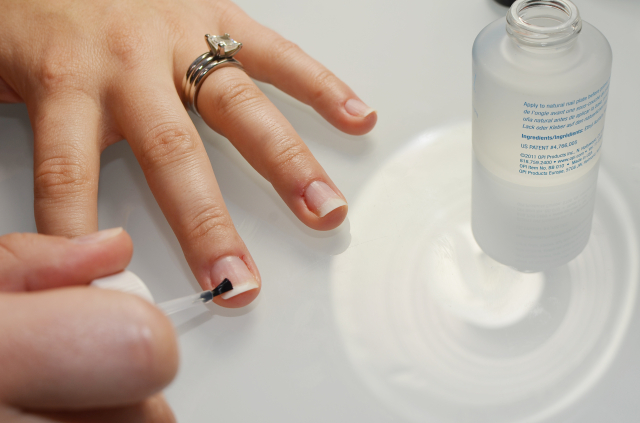 It dries really fast!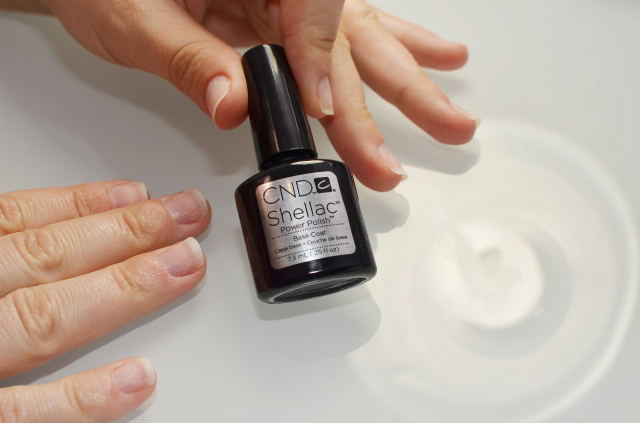 Then use the CND Shellac Base Coat
 make sure you shake well before painting.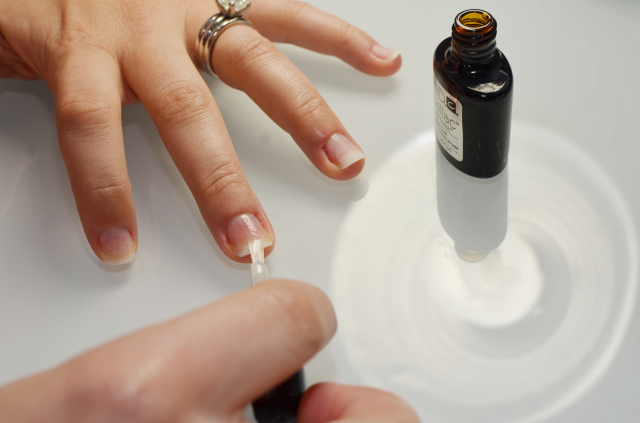 Be really careful to not touch the cuticles or skin around the nail.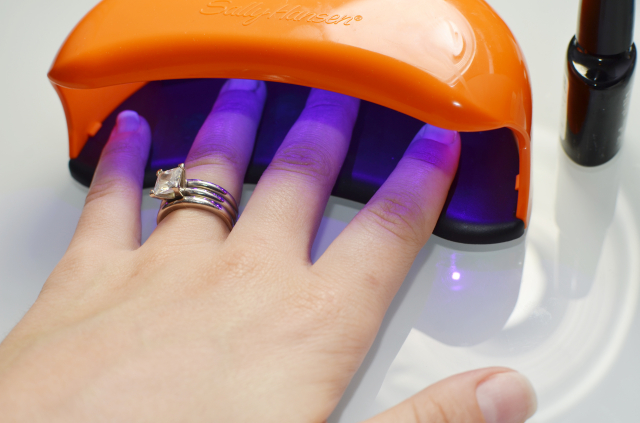 Cure for the time written on the instructions.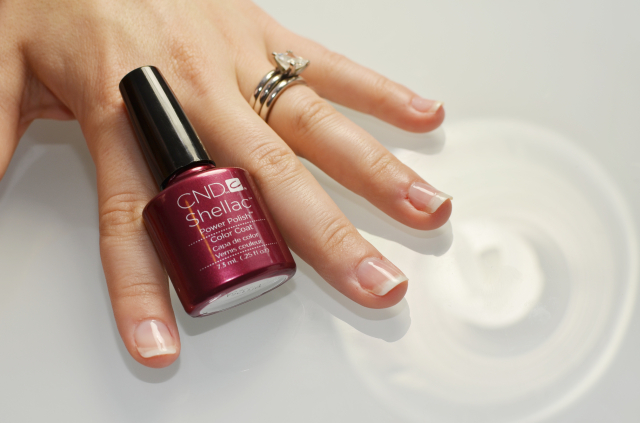 Next take your CND Color Coat, Masquerade
!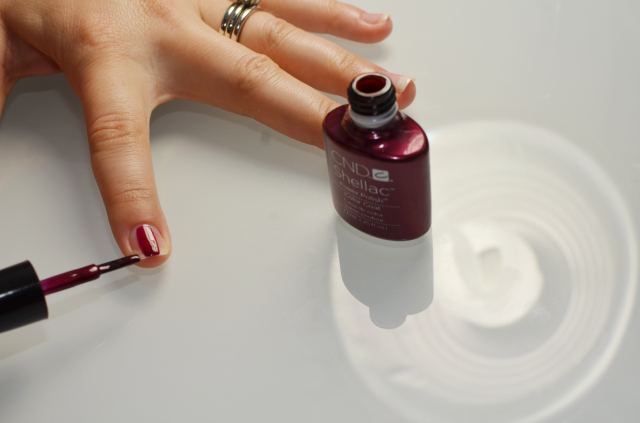 Paint on First Coat of CND Color Coat, Masquerade
.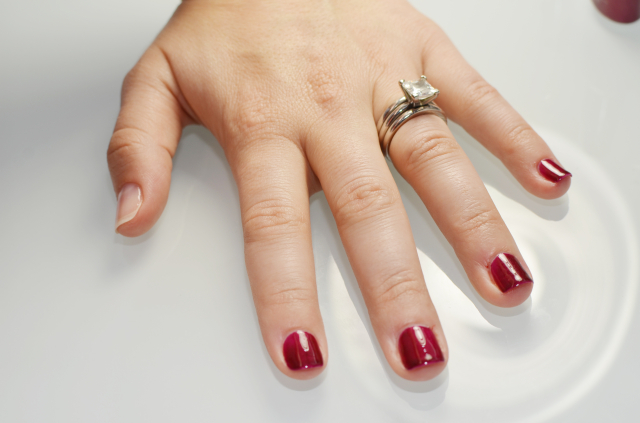 My light is small, so I paint all my fingers, then cure, then paint the thumb then cure, but you can do it in whatever order you prefer.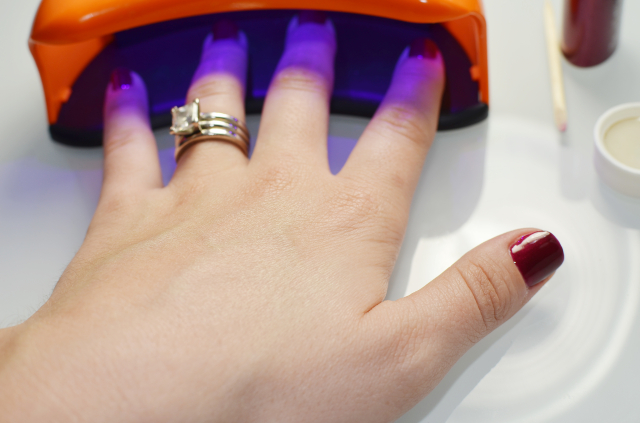 Cure for the time on the bottle.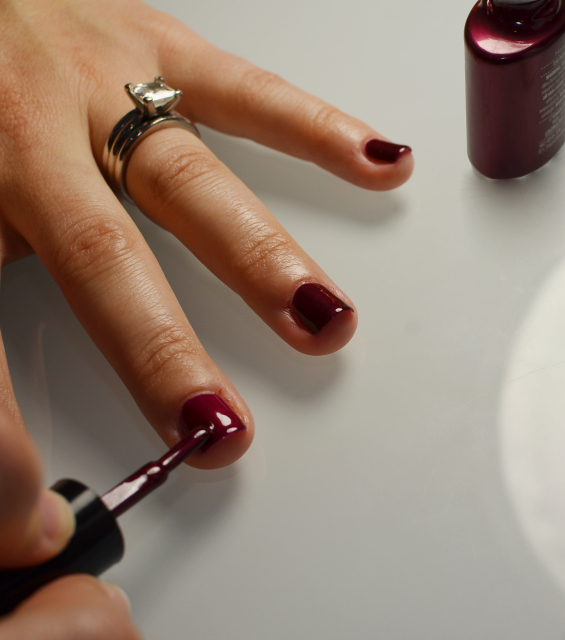 Paint on second layer of CND Color Coat, Masquerade
.
You can do more than two coats, but two looked nice enough to me.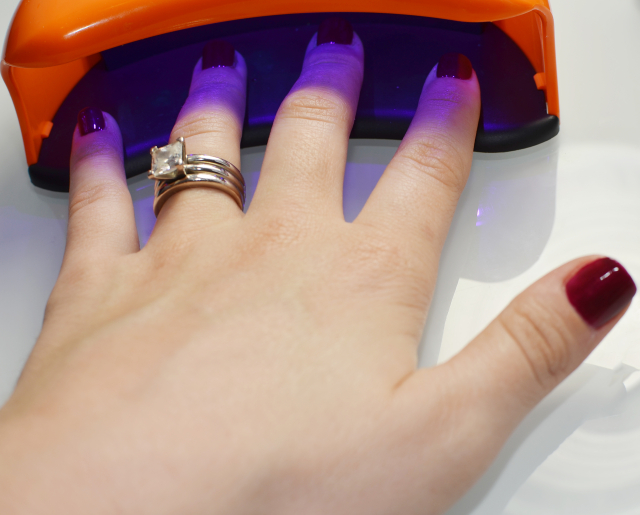 Cure again.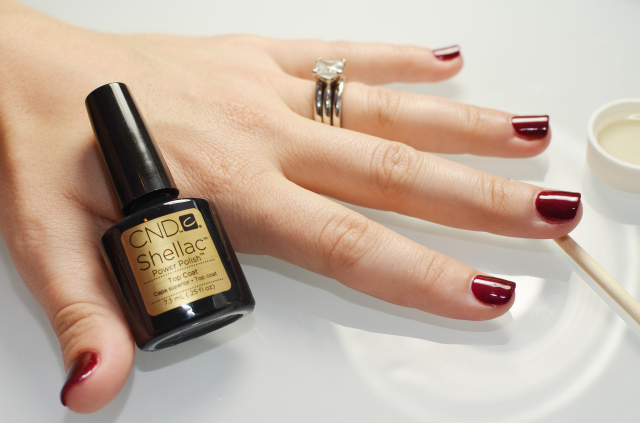 Now use the CND Shellac Top Coat
.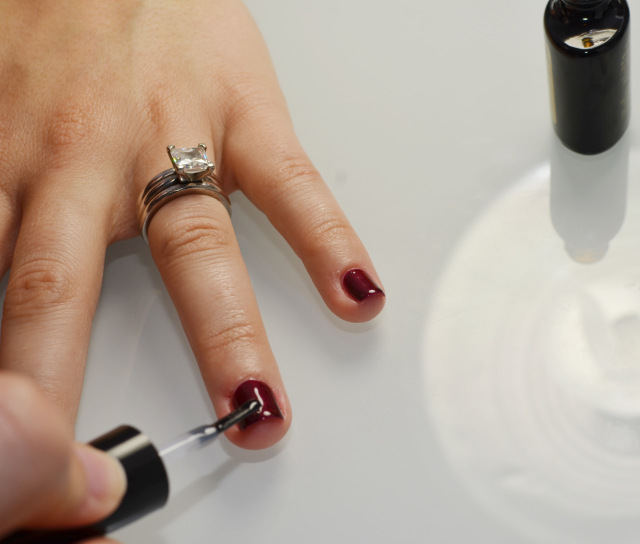 Thin layers and make sure you shake the bottles well before using! I didn't at first and kept getting little bubbles and stuff, but once I shook it, everything was nice and smooth.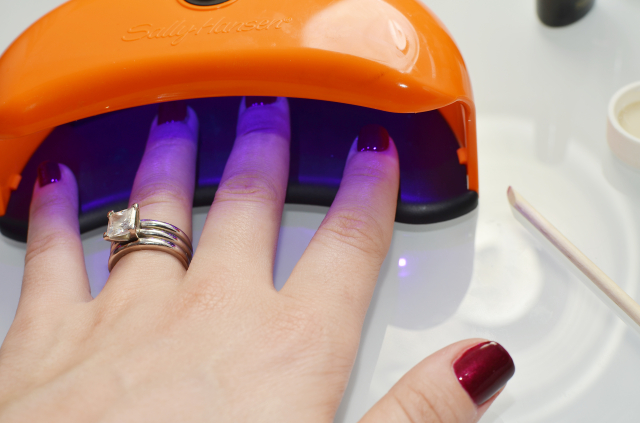 Cure.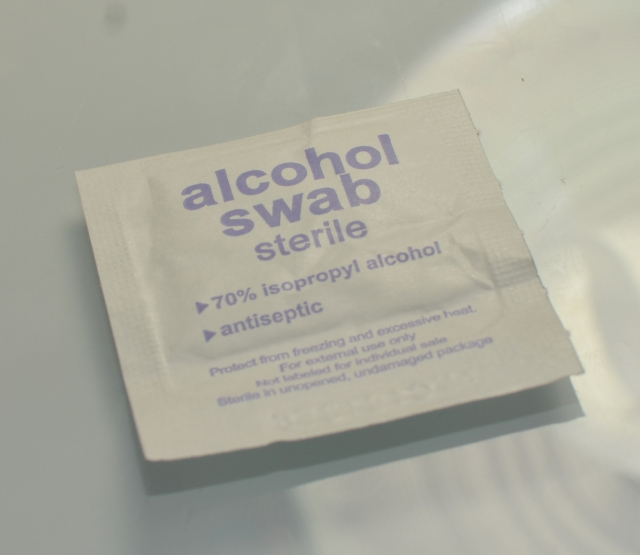 Use the Alcohol swab to wipe down all the nails to take away the tackiness.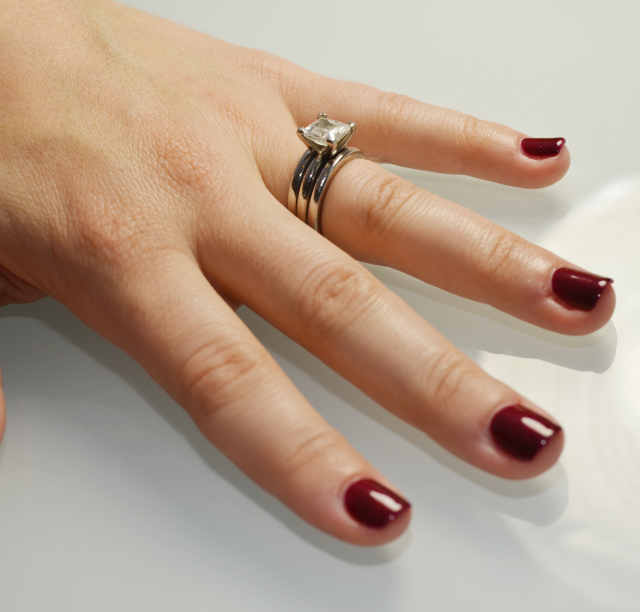 And Done! I love this color, it looks very "Fall" to me. It is darker than a lot of other colors I wear, so that took a little bit of time to get used to.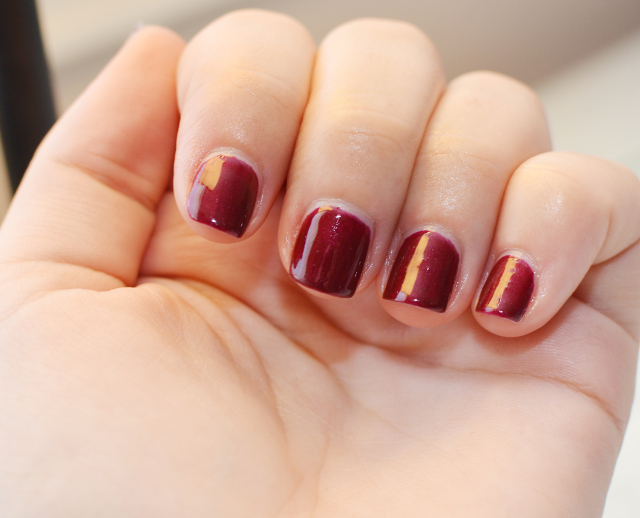 Here are the pictures of day 6. I made sure to do everything that I always do, and as you can see there isn't ANYTHING pulling up or chips,etc.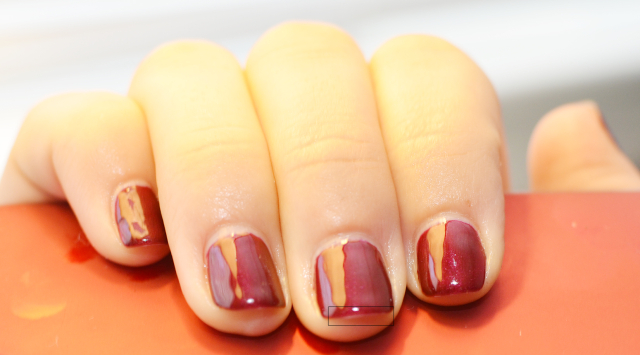 This is also day 6, I did have a tiny bit of wear on the tips,but much better than all other shellac/gel polishes I have tried thus far. Most would already be separating from the nail where there was wear,but not the CND.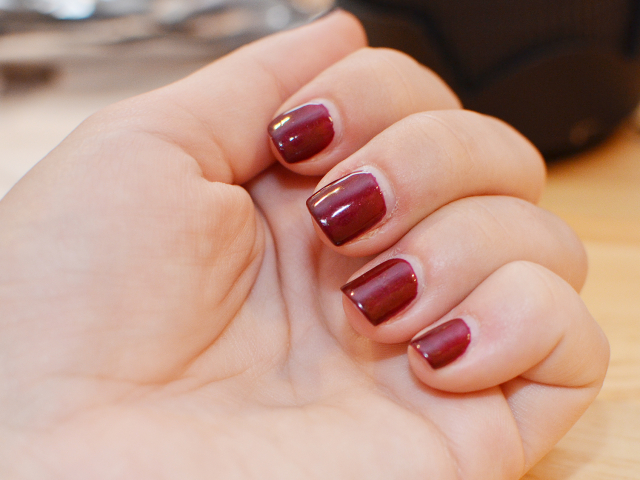 Here is day 12, I meant to wear it till 14 days,but I had a brain fart and realized that I had taken it off on day 12 not 14… sorry! I am confident that it would have lasted perfectly until day 14 however.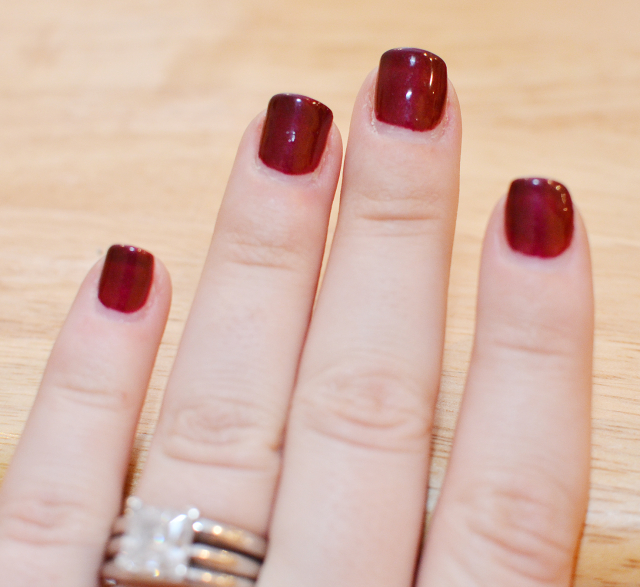 As you can see mainly just nasty cuticles(sorry) and nail growth. This brand also claims to come off super easily, and I will say it removed faster than any of the other brands I have tried thus far.(Sensationail, Gelish, and Sally Hansen)
Now on my right hand, I actually got my thumb nail stuck between a bin and a sharp metal shelf and it shaved off some of the polish. Whenever there is a weak spot with other gel polishes, they normally peel away the rest of the polish on that nail within a few hours. But I do have to say the portion that got shaved off never peeled more than the damage it already had on it, even after 6 more days of wear. So I was SUPER impressed!
I have also used the CND Shellac Top Coat
 and CND Shellac Base Coat
 with different brand colors and they have lasted really well.  I just tend to take off the colors once I see too much growth because I don't like how that looks. I will most likely only try and buy CND colors from now on,but I have so many other colors that I really won't be buying more colors for a long time.
This is a brand that a lot of Salons use, and can be bought as a licensed professional or from Amazon
which is what I did. I was not paid or given anything for this review, I just honestly wanted to find something that worked as well as the Shellac/Gel Polishes promised. So, in a nut shell, this stuff is a little harder to buy since you can only get it at Amazon
, but I honestly would recommend this the most!