So, back in February, I bought some Fair Isle Reindeer Fabric from Girl Charlee.  I already had plans on what to do with most of the fabric which was sew Grant and I Christmas shirts for this year's Christmas Card. I ended up having plenty of fabric left over and so used it to make our Christmas Gift to all of my Nieces and Nephew.
Right after sewing my top and Grant's first version which was used in our Christmas photos, I was itching to post pictures of our tops,but since they were on the Christmas Cards I waited to post them.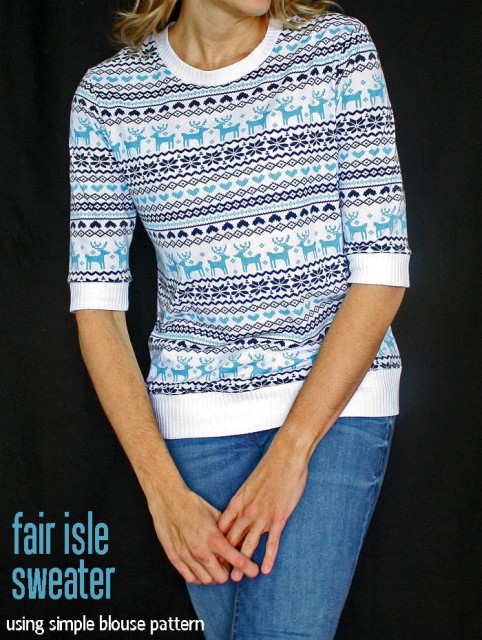 Via
The Very Next DAY, I saw that Jessica from Running with Scissors posted her version of a sweater like mine only different fabric and pattern. Â Hers turned out beautiful, and makes me want to buy some of that fabric,but I was sad too that she beat me to it!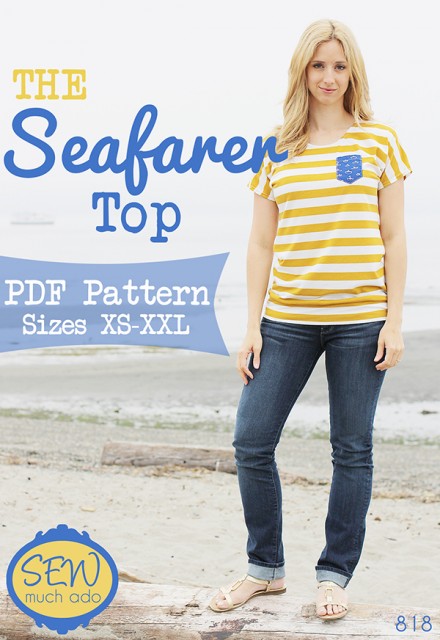 Via
I used the Seafarer Pattern for my shirt which was very simple, and so comfortable!($9 for a printable pattern) I added the banding to my shirt.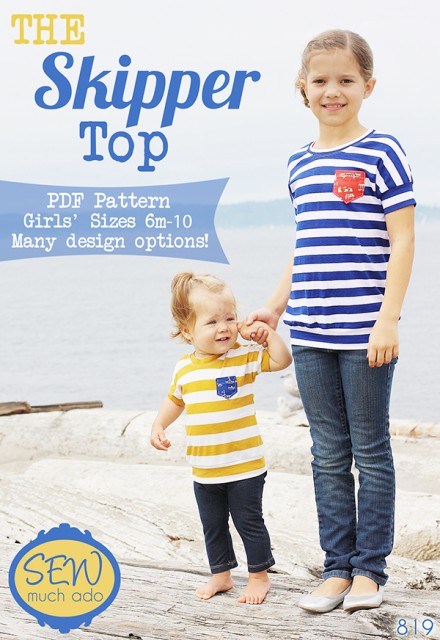 Via
For all of my Nieces and Nephew, I used the Skipper Pattern which turned out really cute. I did the simple hemmed version of this pattern for all of them. ($9 for a printable pattern)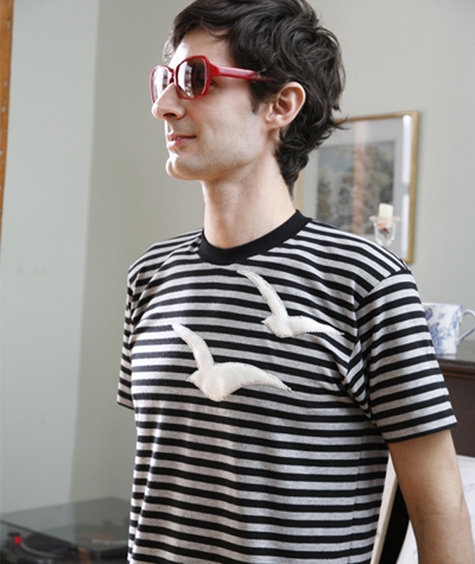 Via
For Grant's Shirt, I used the Free Pattern from Burda Style. I made the first one in size small because the pattern looked huge, but it ended up being kinda tight on him. So, after our Christmas photos, I cut his first one apart and used it for the kid's version and made another one in size Medium. This one fit better, but I might make a size large from different fabric with the length of a medium since he said the shoulder area is tighter than he prefers. I am trying to find a shirt with his favorite fit, so that when I do find cool fabric, I can sew up a great shirt rather than paying a ton for an already made one.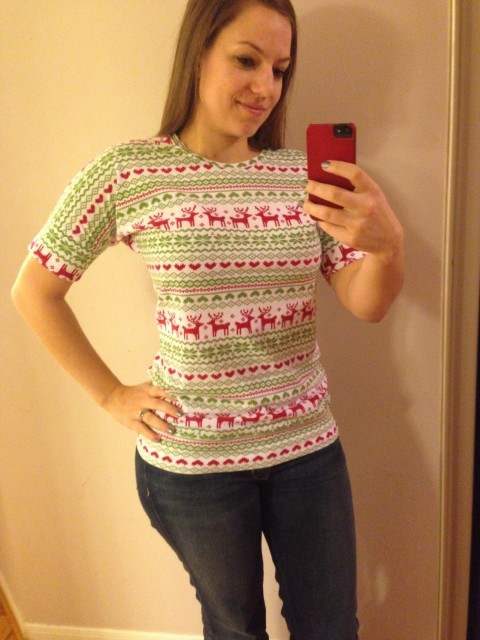 Here is my final shirt, this pattern has a slight dolman sleeve which I really like.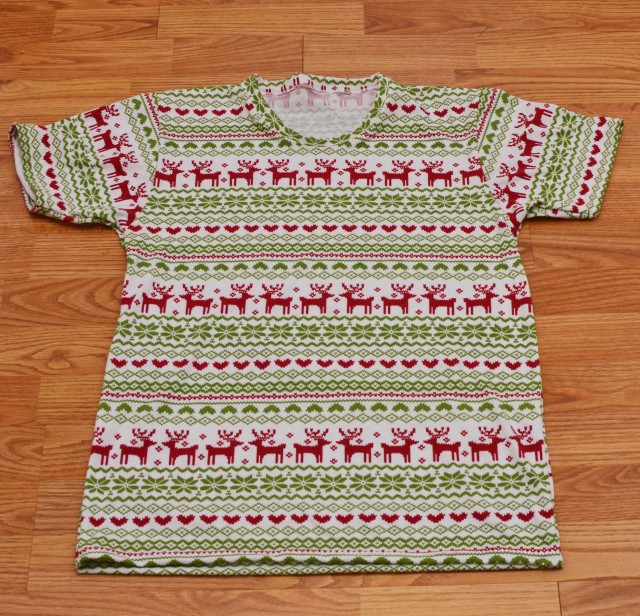 Here is Grant's medium shirt that I made second.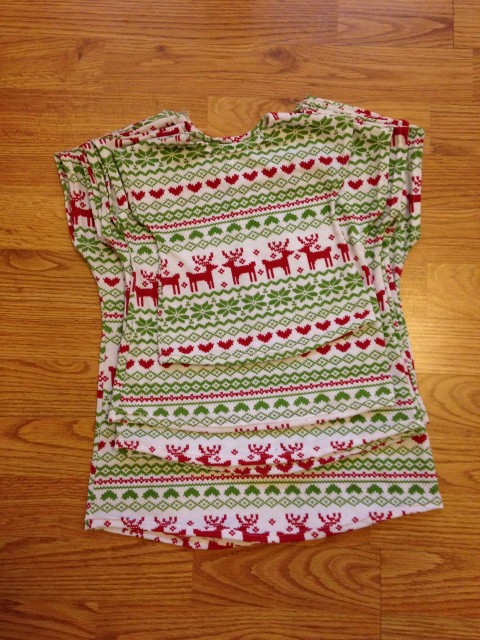 Here is a stack of all 6 shirts that I Â made, I can't get over how little Alana's is. Also, if you do make this for an infant(size 6 months), use the larger head opening just incase. I had to seam rip hers open for the pictures. 🙁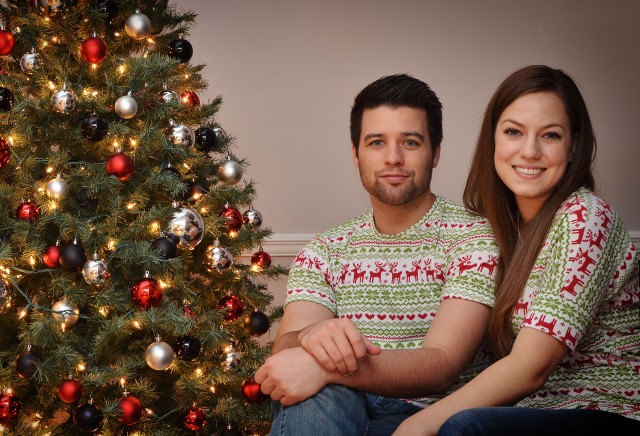 Our Final Shirts. (A lot of people keep asking us how I got Grant to wear his shirt. Well, we had a deal a few years ago that Grant could get the DSLR camera that he wanted ONLY if I got more pictures of us. Grant still drags his feet about getting pictures of us so Christmas photos are a none-questionable happening. :))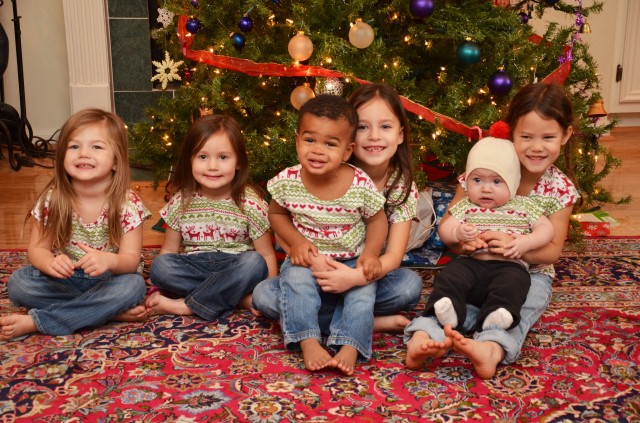 All of the shirts on the littles! I felt bad that the shirt for Jonas was a little girly,but I didn't want him to be left out of the photo, maybe he can give Alana his shirt so she can wear it when she is older.
I used my Brother Serger
 for most of the seams, and finished the edges with my Bernina 831 using a Twin Needle
.  My mom got me a new Bernina 930 machine, and I cannot wait for it to get it here so I can use it.
I wasn't compensated by any company for this post. Â I just really like the patterns and fabric I used.