This May, Grant and I went to Searcy, Arkansas for a number of reasons. We drove to Houston where we spent the night, then left the next morning in my parent's van with them and my two younger brothers. Grant drove the whole way since my mom doesn't like driving long distances if she can help it, and my papa was working in the car. We drove to Lufkin, Texas and ate lunch at a great restaurant where I had the most amazing bread pudding. While in Lufkin, at the restaurant, we were able to meet Jonathan(Raya's Boy Friend) and his parents for the first time. Then we kept going on to Searcy.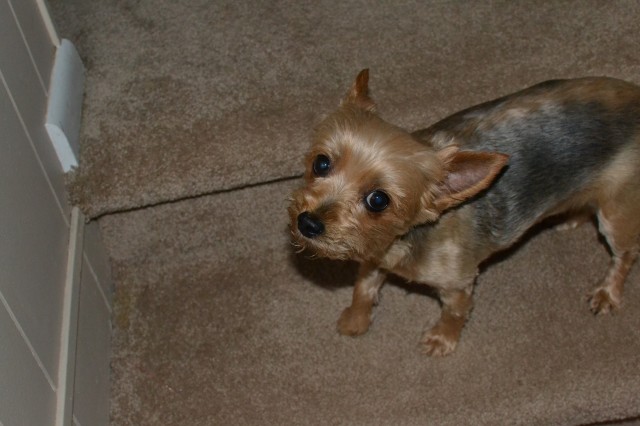 We made it in around dinner time, and Roki made us amazing food the whole weekend. We were able to stay with the Ritchies who live across the street from the Robertsons. They had two cute little dogs, and above is one of them.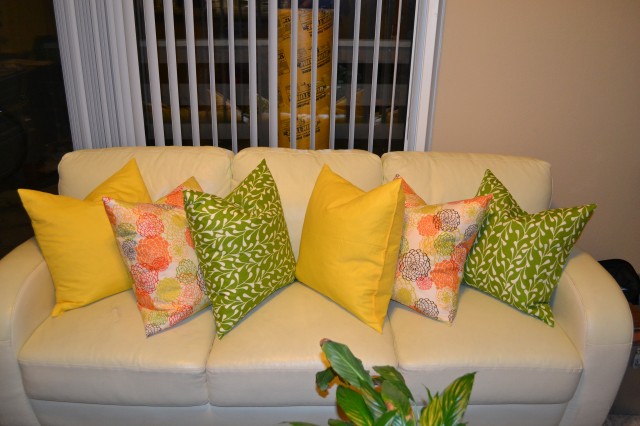 In preparation for Simon and Sarah's Wedding, I made these covers for their pillows.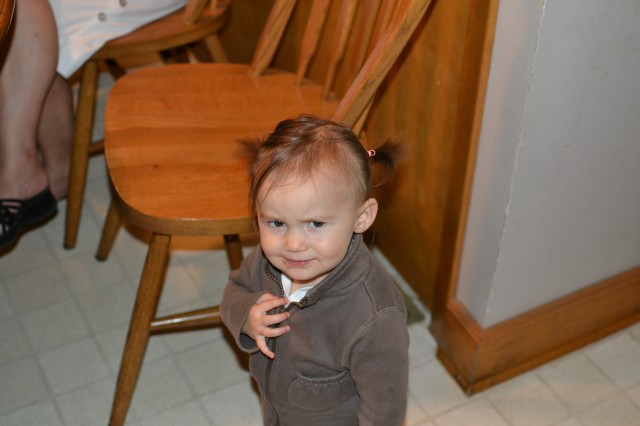 At the Robertson's house, we had lots of gatherings. Emi was using her suspicious face for a lot of the people there until she had warmed up to everyone.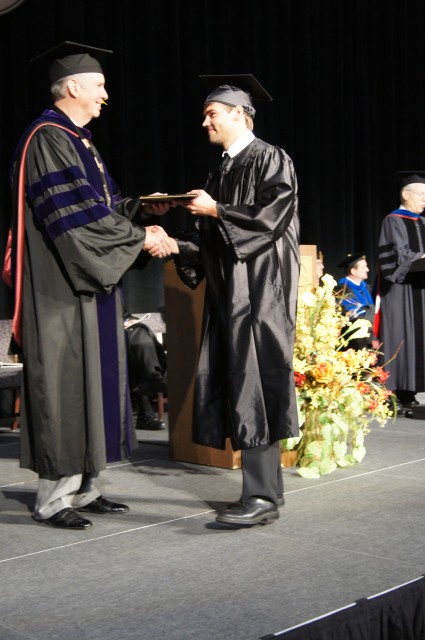 Simon Graduated on Saturday, and then had the rehersal dinner later that night, and the next day got married. Lets just say he was SUPER busy.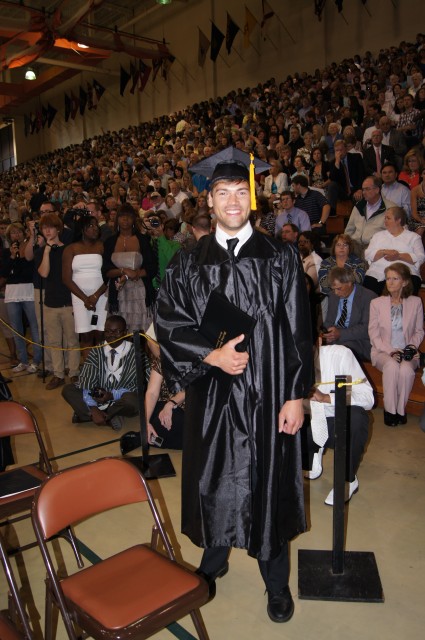 WOOT! He finally graduated ;p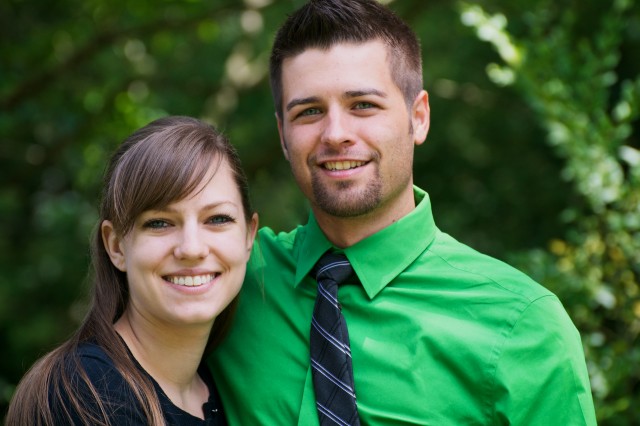 After the graduation, Grant and I got this great picture taken by Kira. I wanted to take advantage of Grant in his green shirt. I love that shirt, and try to get him to wear it more often. After this we went to the rehearsal dinner.
Here you can see Mia watching the flames underneath the food that we ate.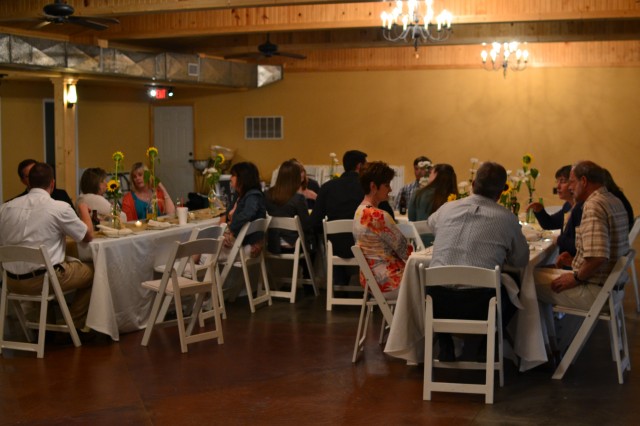 Here you can see everyone that was there for the Rehersal dinner. It was so awesome getting to see Simon's parents and my cousin Lea. Irene my Aunt gave me this awesome Teflon sheet that I have used at least 10 times already. It is sooo cool. I think I will try and find another one like it.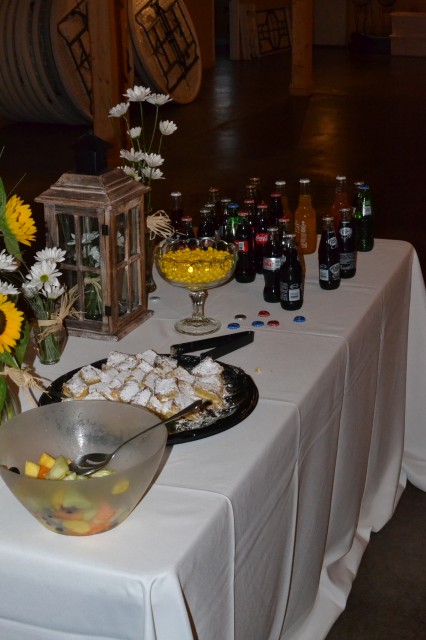 Their drink and dessert area; I am in love with everything lemon. I ate way too many of those lemon bars, they were sooo good.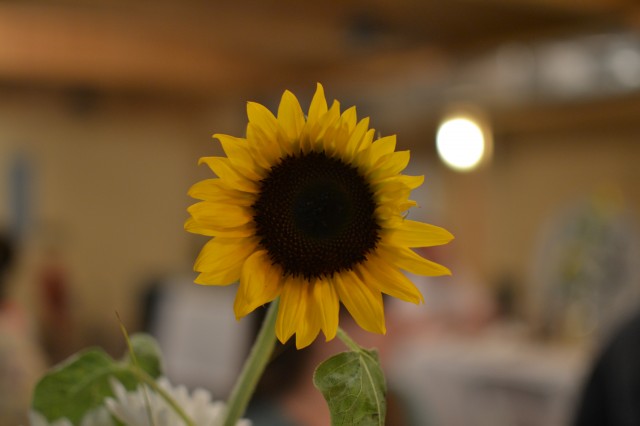 Sarah loves sunflowers, and Simon and Sarah had a "love fern" (for anyone who has seen how to loose a guy in 10 days) that was a sunflower, so this was very fitting.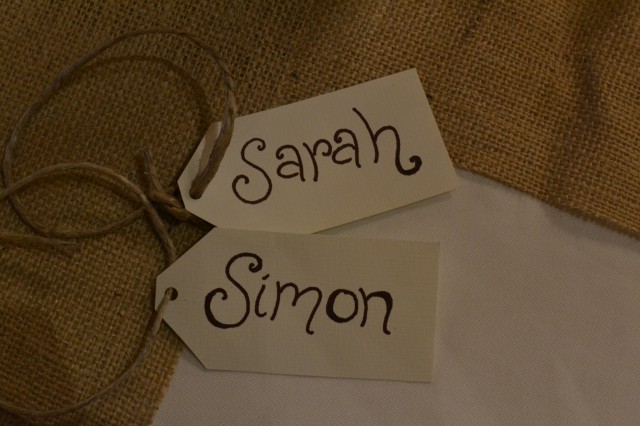 Their cute name tags and seat assigners from their rehearsal dinner.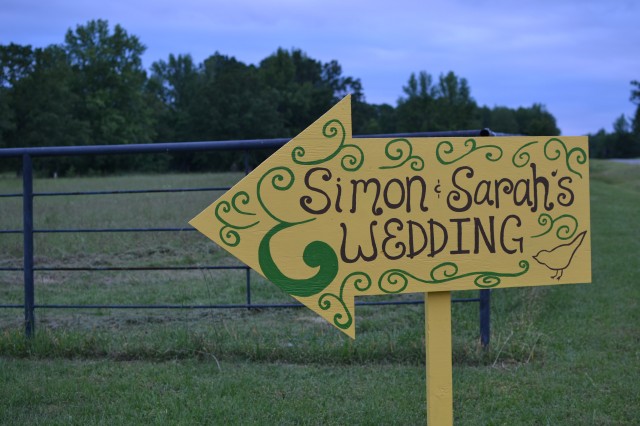 Their wedding was on this awesome property,but it was kind of remotely located, so this is their sign letting us know we were in the right place.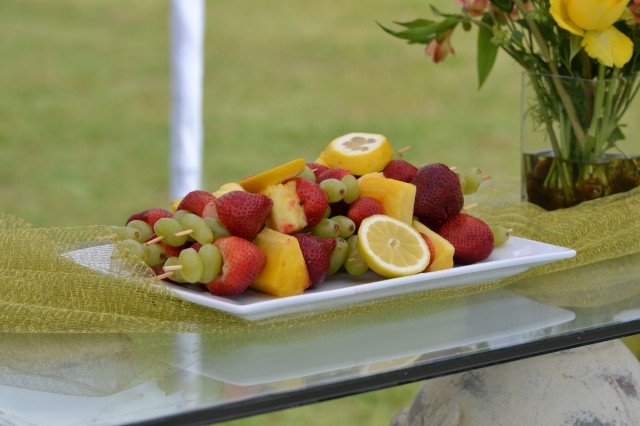 Fruit kabobs, they also had Dr. Pepper floats, lemonade, water, spinach dip(my mom wouldn't leave alone),and I know other stuff I just can't remember.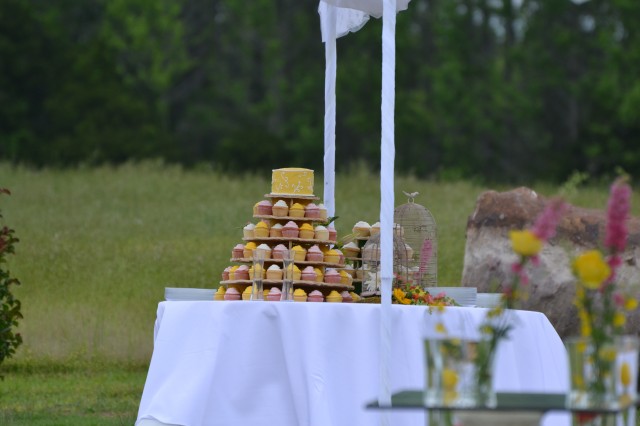 Their cake and cupcakes also a favorite of Sarah which is obvious considering this is her wedding.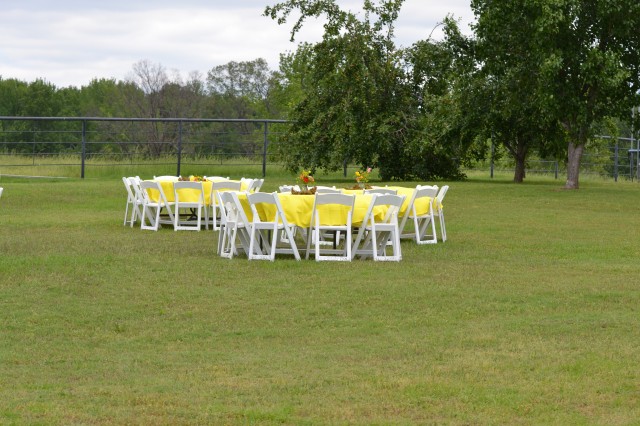 Some of the tables set up for the reception. For some reason I was too busy to ever sit down.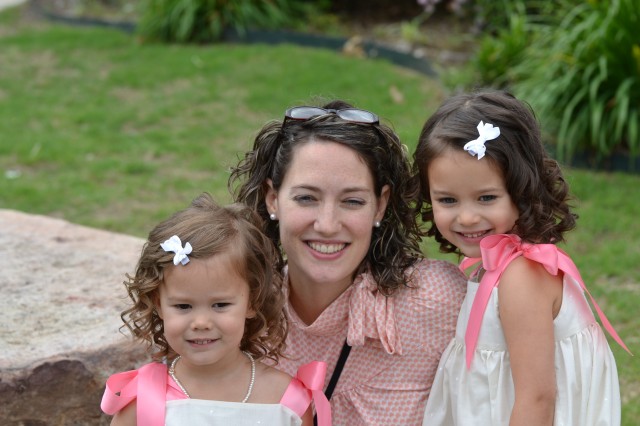 Tanya, Mia, and Ally. They were both flower girls, and extremely proud. Kira did such a great job on their hair!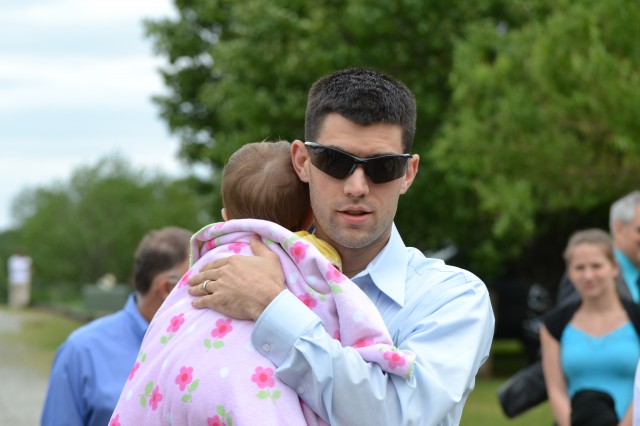 Daniel and Hannah. The day was VERY chilly,but warmed up a little bit when the sun came out. For Grant and Simon, who get too hot too fast, this was perfect. For the rest of us in dresses it was cold, but perfect weather for pictures.
Cute picture of Raya, Hannah, and Lea.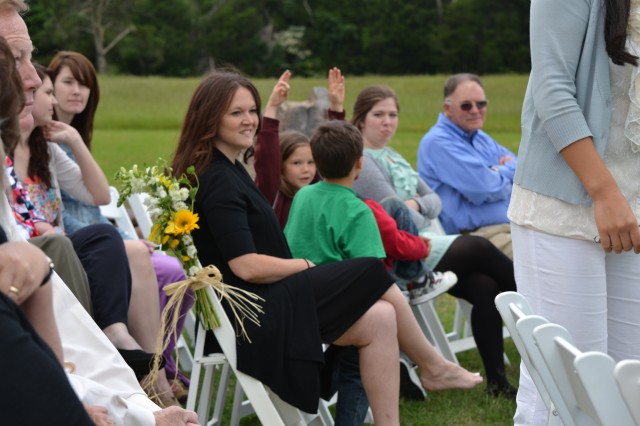 Other attendance at the wedding including Angie.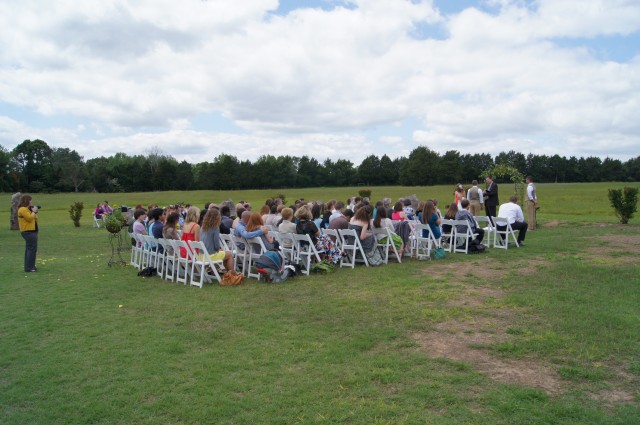 Everyone waiting and watching.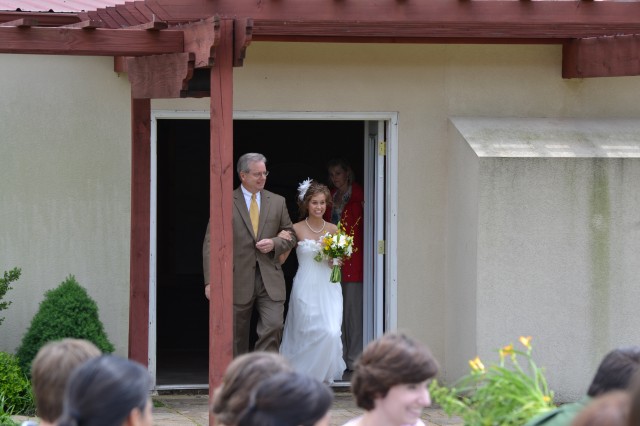 Sarah's face here made me laugh soo hard.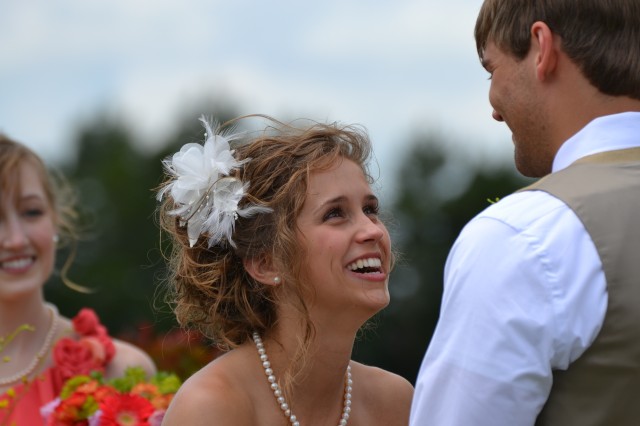 A cute part during the wedding.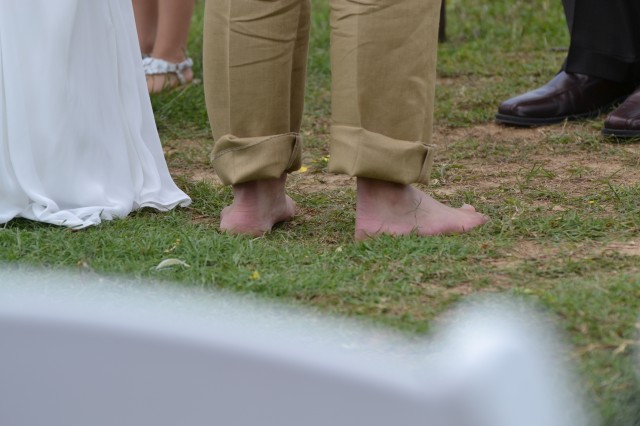 Lots of people were barefoot for their wedding including Simon and Grant. This wedding would have fit perfectly in Austin.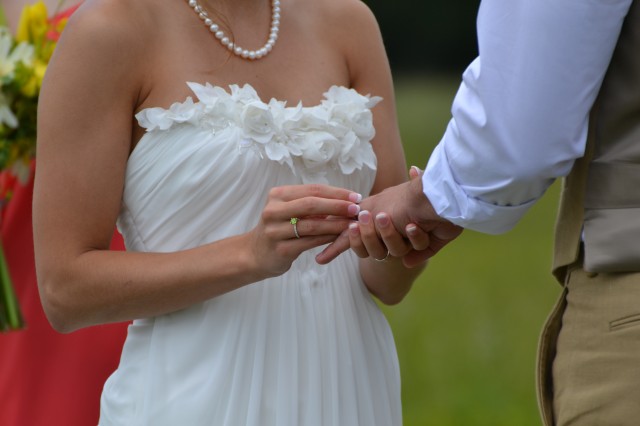 The rings.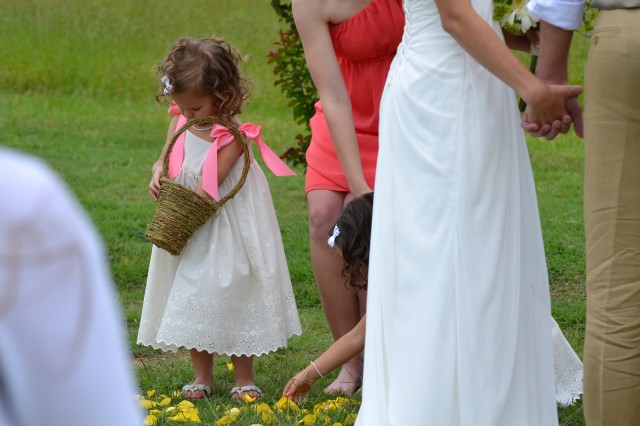 Mia and Ally took this flower girl thing very seriously, on the way down the isle they made sure all of their flowers were out, then they picked the ones close around up again, and threw them again. They did this during most of the wedding, and it was hard for everyone watching to not start laughing out loud.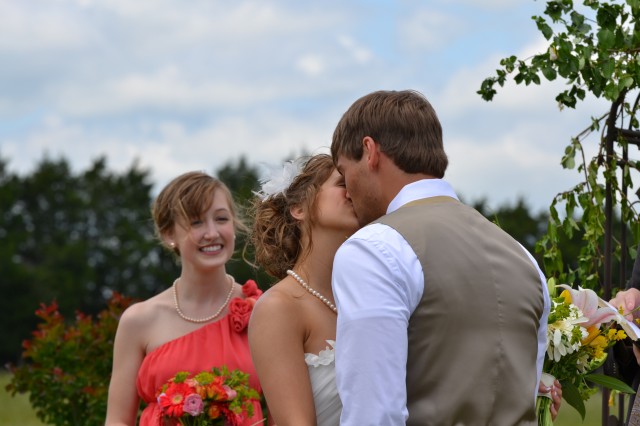 The Kiss… introducing Simon and Sarah Reinhardt!!!!!!!!!!!!!!!!!!!!!!!!!!!!!!!!!!!!!!!!!!!!!!!!!!!!!!!!!!!!!!!!!!!!!!!!!!!!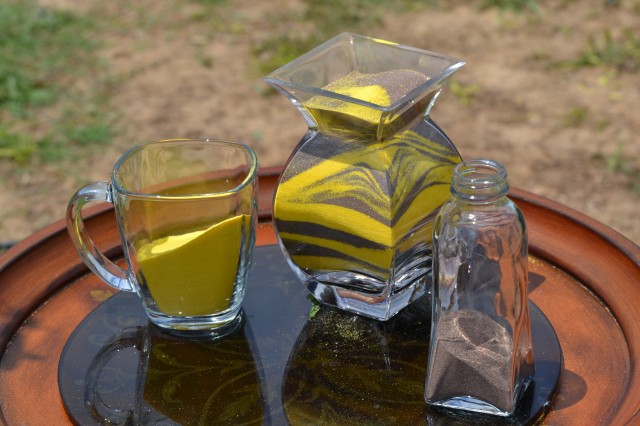 The unity sand? I don't know what this is called,but it looked cool.
You can't tell in this picture but the look of smugness is that Simon swallowed the half of his cupcake whole in one bite.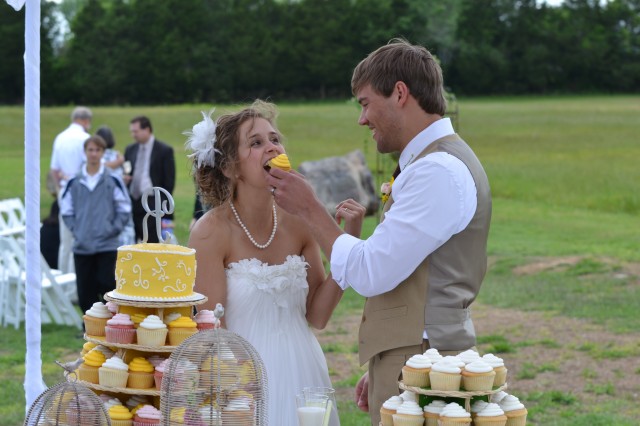 Sarah being all lady like.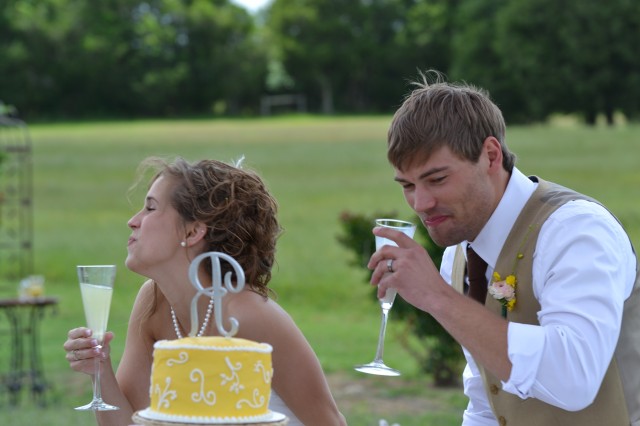 She had lemonade (told you about the whole lemon thing) and he had milk. Just a fun picture, they drank, and looked at each other. I am so glad that they were carefree enough to enjoy their wedding.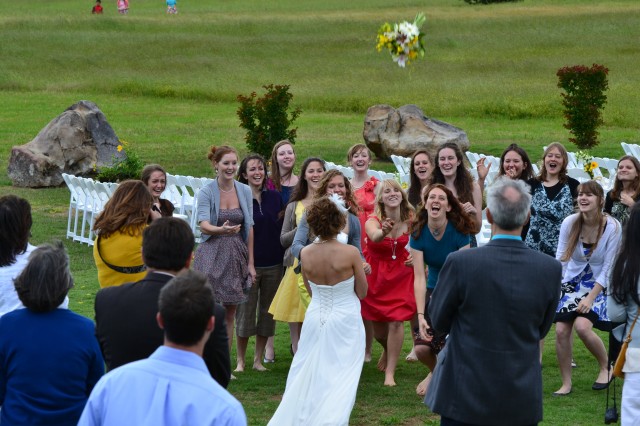 Tossing the bouquet.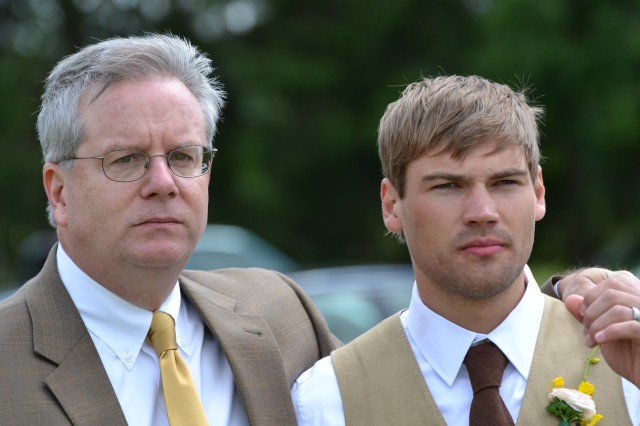 A great picture of Father and Son – in- law.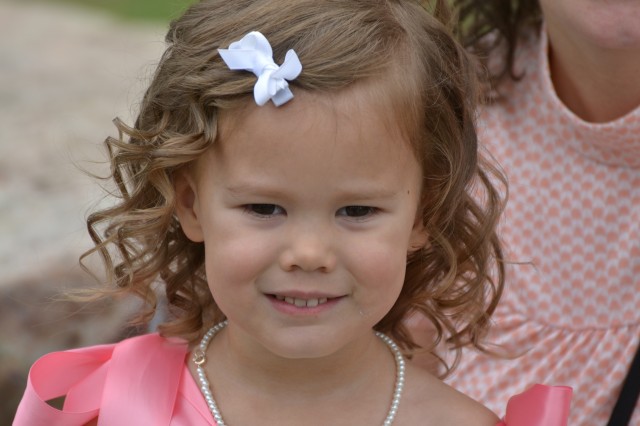 Ally looking so beautiful.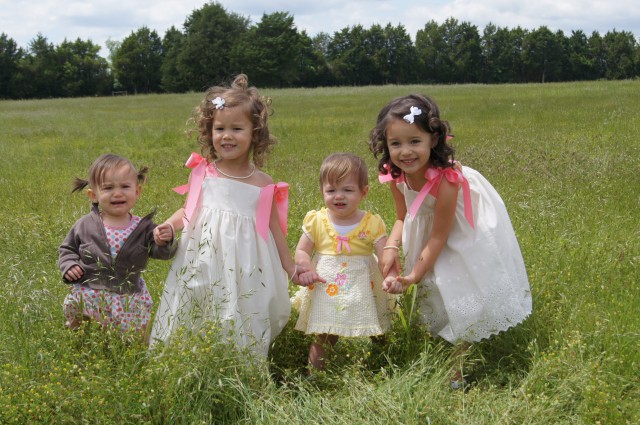 All of my nieces posing in the grass, some happier than others. 🙂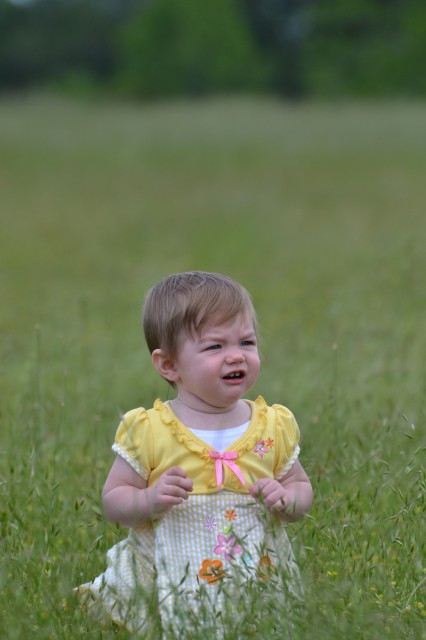 Hannah was not happy, but it was soo funny.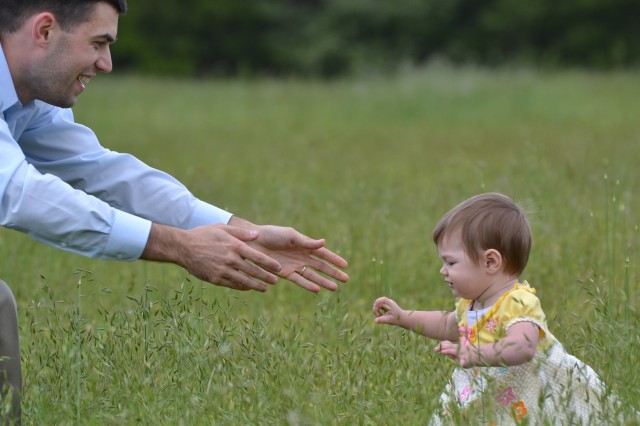 One of the best pictures, SO adorable.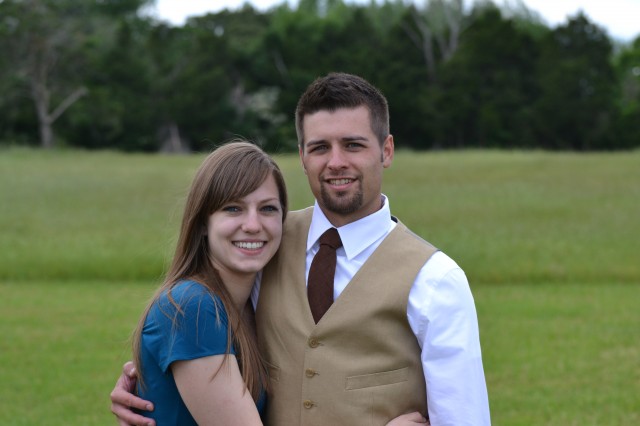 Family picture!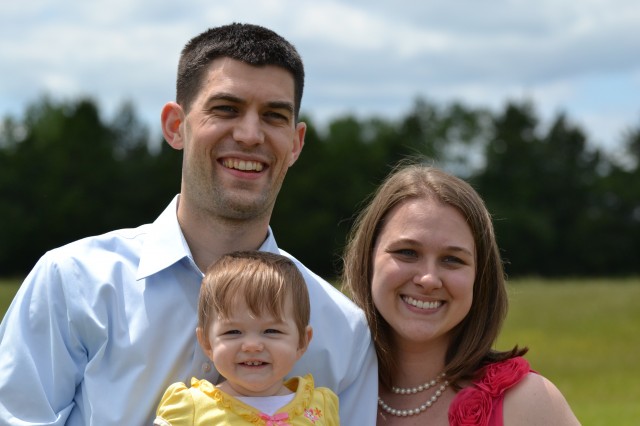 A GREAT picture of the Grashams!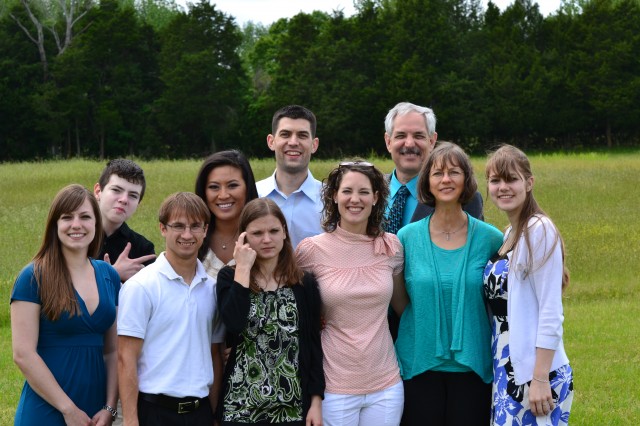 Siblings and my parents… I don't know why Jason is making Gang signs again, *sigh*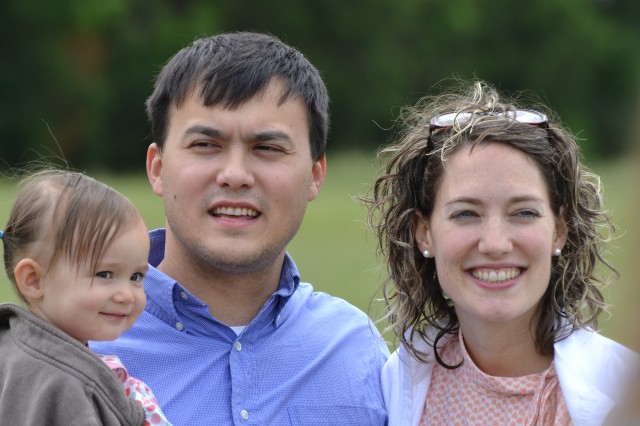 It is hard to get a picture with Emi smiling, this one was cute.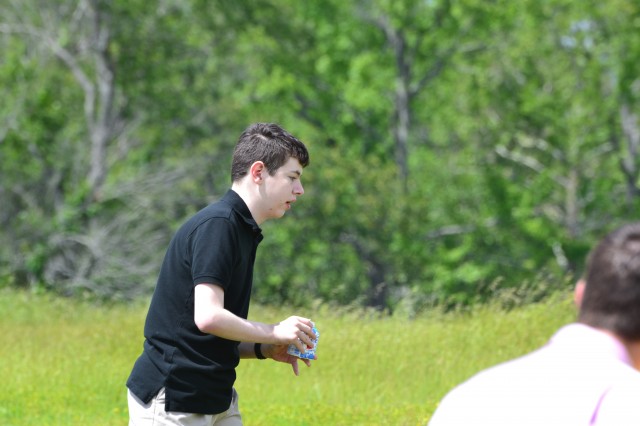 My younger brother Jason is allergic to milk, so he drinks goat's milk. They only had regular milk here, and this is him trying to hide that he was drinking it. He isn't good at being inconspicuous,but I guess that is a good thing.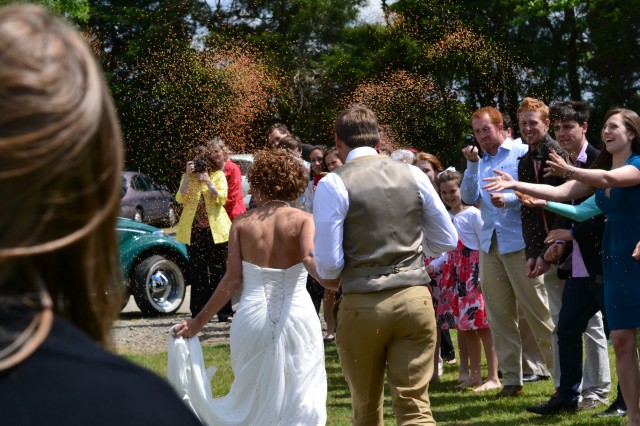 Simon and Sarah getting ready to leave.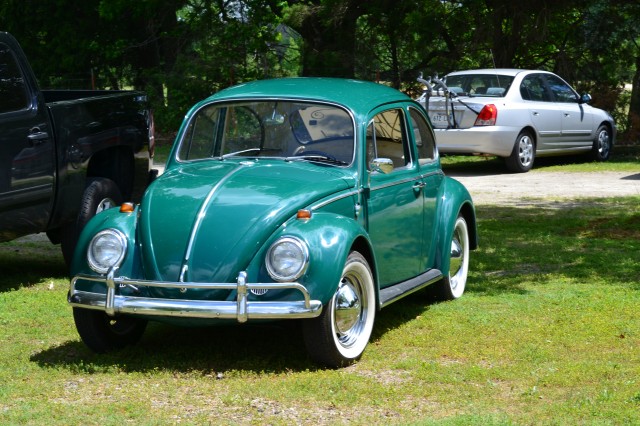 Their get away car.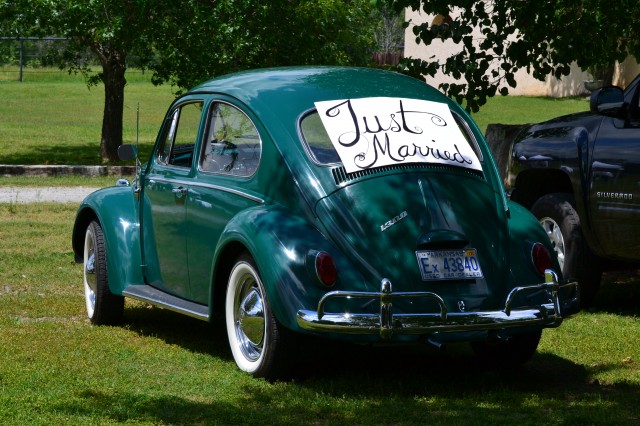 Was a perfect fit for their wedding.
We had a great time, and made it back late Monday night;we are so glad we were a part of their wedding.