For the last few months, Grant and I have been eating the same breakfast almost everyday. If I am making him a warm breakfast, Grant will eat almost anything without complaint since he isn't doing the work. This breakfast has just been hitting the spot for me since it is really filling, isn't bad for you, and has a little bit of a sweet taste to it. Below are my step by step directions for making French Toast Scramble.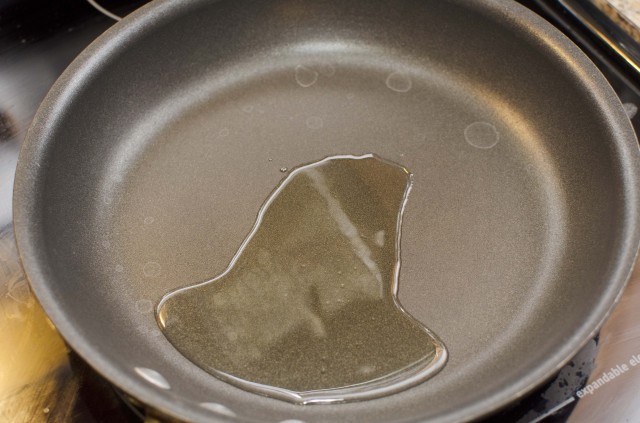 Start off with a little bit of coconut oil in your skillet. I normally start the skillet heating to speed up the process since the goal is to get Grant out the door as fast as possible in the mornings so that he can be home as early as possible.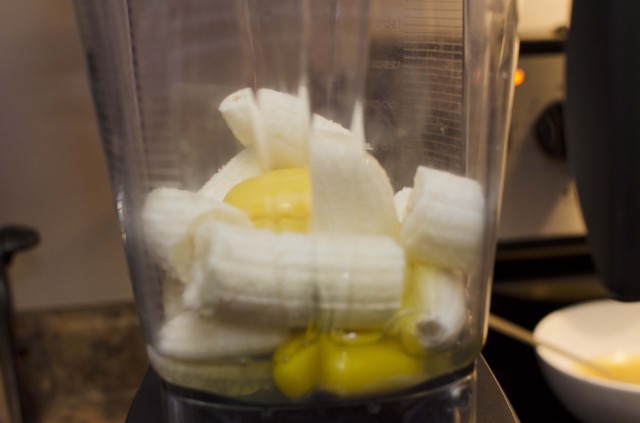 You can do this by hand,but for me it is easier to use my vitamix/blender. I put 2 bananas, 2 whole eggs, and 2-3 egg whites in the blender.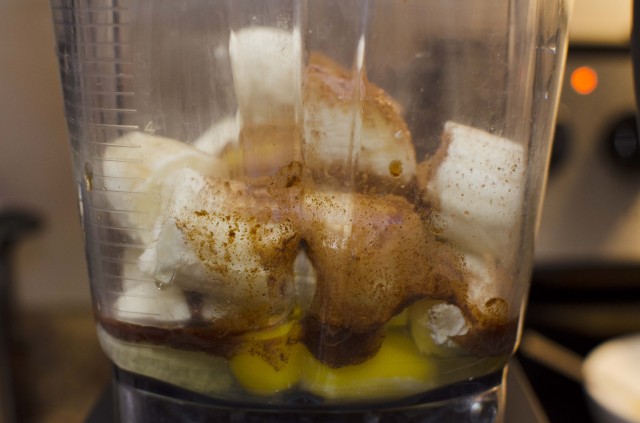 Then add in 2 teaspoons of vanilla extract and 1-2 teaspoons of cinnamon.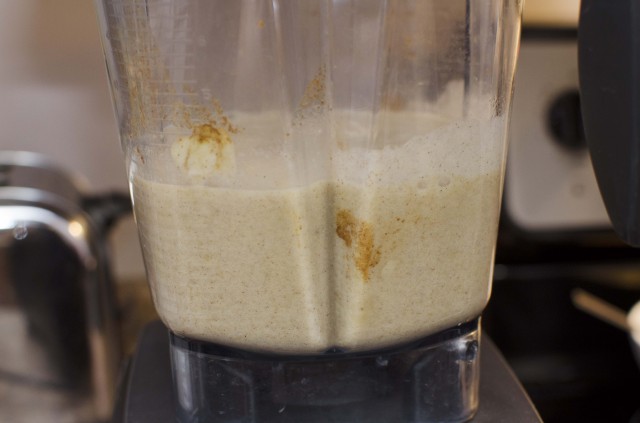 Blend it up.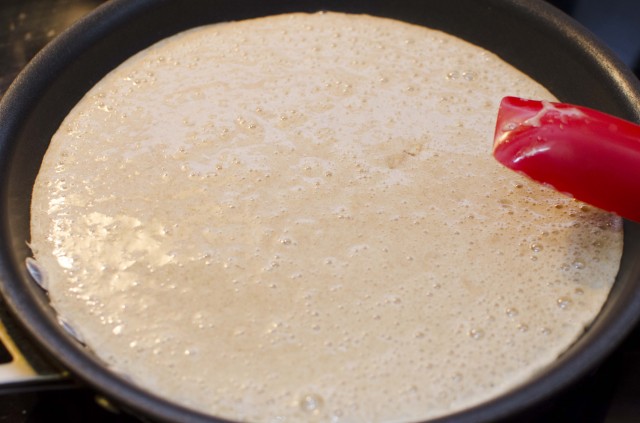 Pour it into your preheated skillet.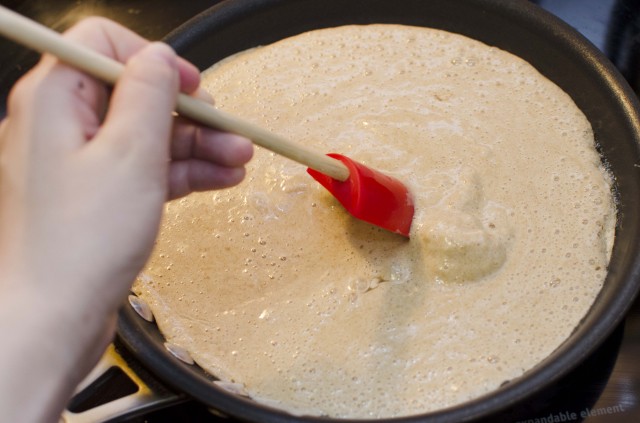 Use a spatula to start cooking it like you would scrambled eggs. Make sure to scrap the bottom regularly.
Right here, it is probably ready to eat, but I like to really make sure the egg portion is cooked,but I'm sure you don't have to cook it as long as I do.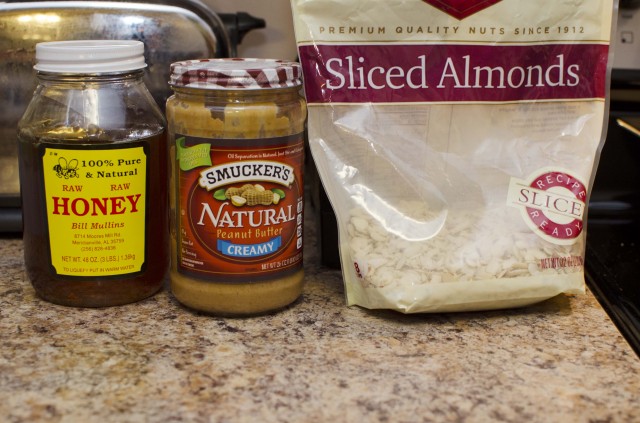 I set up my topping ingredients while the last portions of the skillet portion is cooking so that I can get our breakfasts assembled as fast as possible.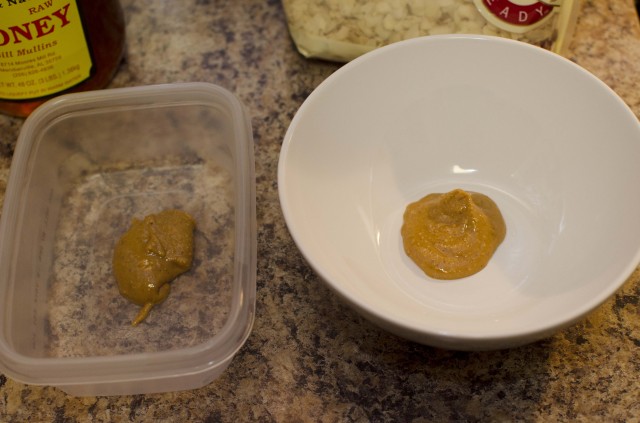 I set out our bowls, Grant always takes his to go, and then start with a small dab of peanut butter.
This is normally how ours looks when it is done cooking.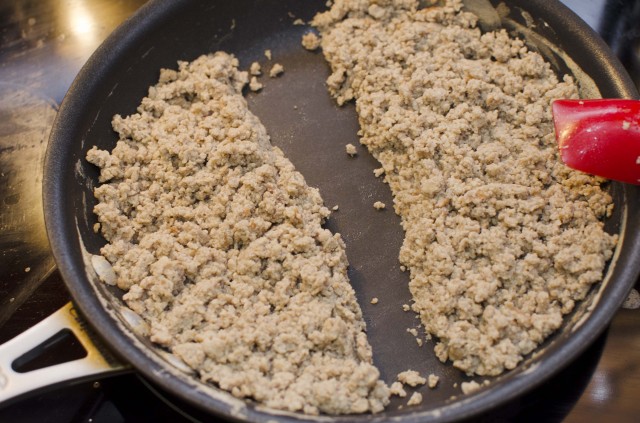 I split it into two portions while in the pan.
Pour into your containers of choice.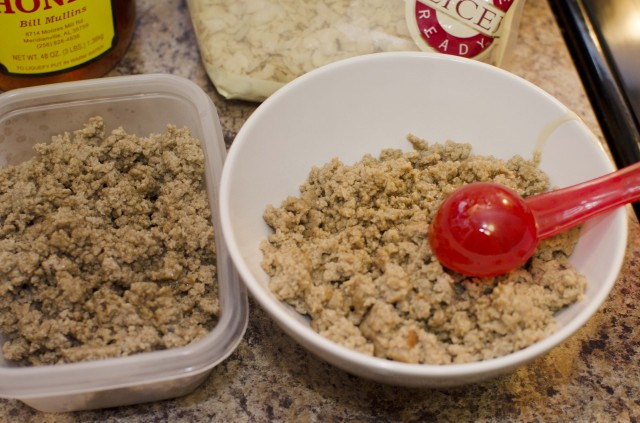 Add honey if you want; we add local honey about 1 teaspoon a bowl since local honey can help with so many things from acne to allergies. I ate it for a few months without adding the honey because the bananas give it enough sweetness,but it is up to you.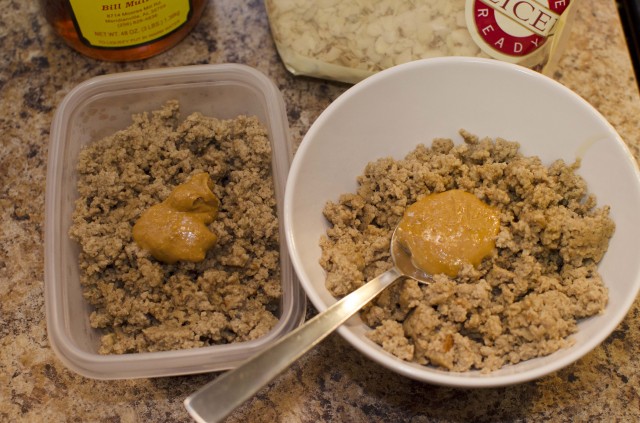 We add a little bit more peanut butter so when stirring it is more evenly distributed.
We then add slivered almonds on top. You can add any berries that you want,but then it really starts tasting a lot sweeter, so if I do that, I normally leave out the honey.
French Toast Scramble (Recipe from Here)
Serving Size: 2 People
Ingredients:
2 Bananas
4 Whole eggs (Or 2 whole eggs and 2-3 egg whites worth of egg)
2 Teaspoons of cinnamon
2 Teaspoons of vanilla extract
Coconut Oil
Optional Toppings:
1 Teaspoon of Honey (optional)
Peanut Butter/Other Nut butters
Slivered Almonds
Blueberries
Instructions:
Mash the bananas and mix with the eggs/egg whites, cinnamon, and vanilla. Once that is mixed, cook in a skillet with oil of choice until the egg portion is cooked. Serve in a bowl topped with whatever toppings you prefer.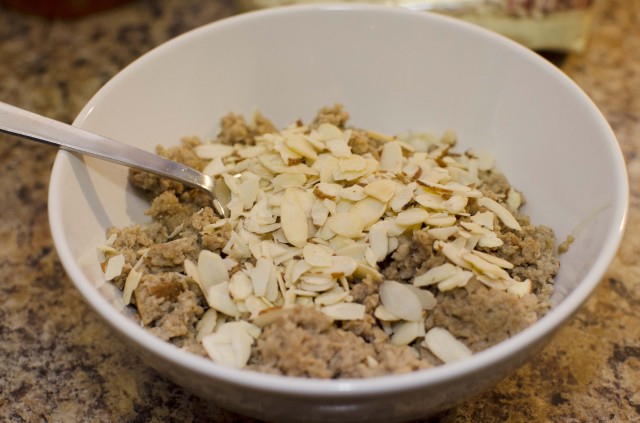 I hope you are having a wonderful week and staying safe from the tornadoes and storms. We had a few come close,but we were lucky enough to be able to sleep at a coworker's house just to be on the safe side.