Here is another Keto recipe that I threw together and it turned out wonderfully. Below you can see my instructions on how to make Keto Chicken Cordon Bleu.I also wanted to apologize for our blog being down yesterday! Our host server is a company in Cali, and I think they were having power outage issues.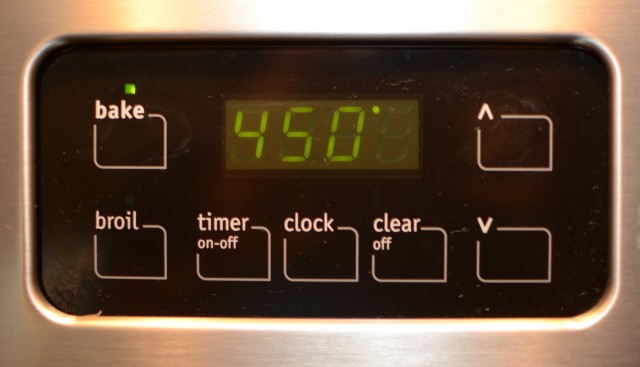 Preheat the oven to 450 F, especially if it takes a while to heat up like ours does.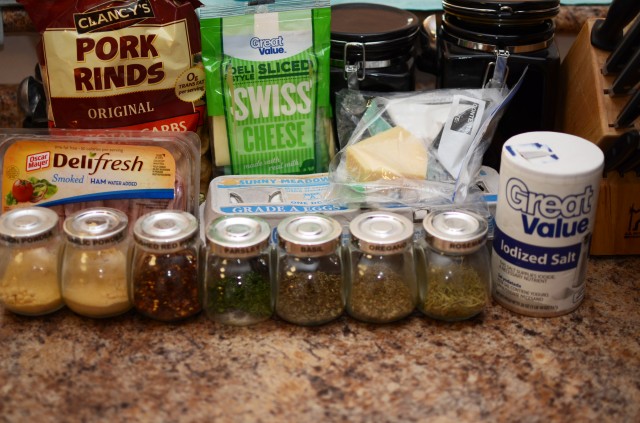 Gather your ingredients; I find I can work a lot faster if everything is out and ready, and I make a lot less mistakes.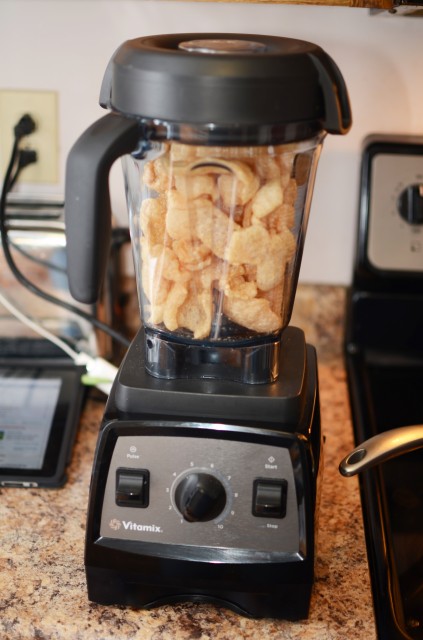 Take your pork rinds and crush or pulverized them… I will warn you, I think they smell gross.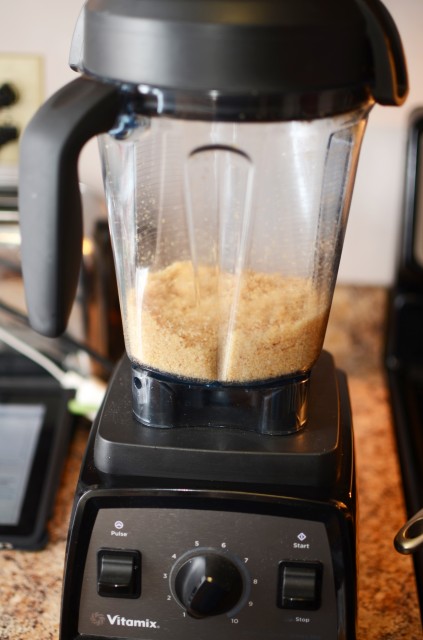 Crazy how small they get.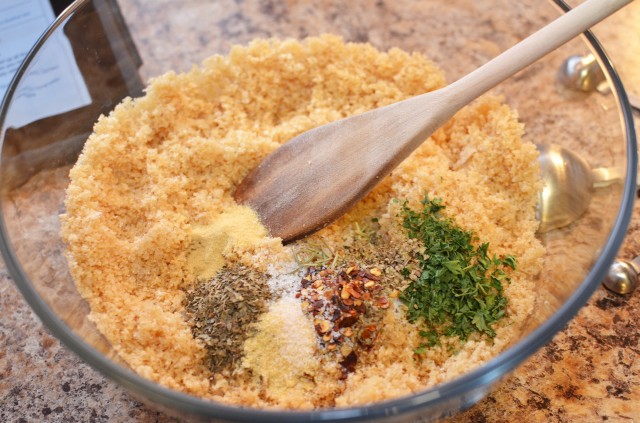 Add the seasonings you want, I just looked up a recipe I found online and wrote the ingredients below,but you can always add whatever you think would taste best.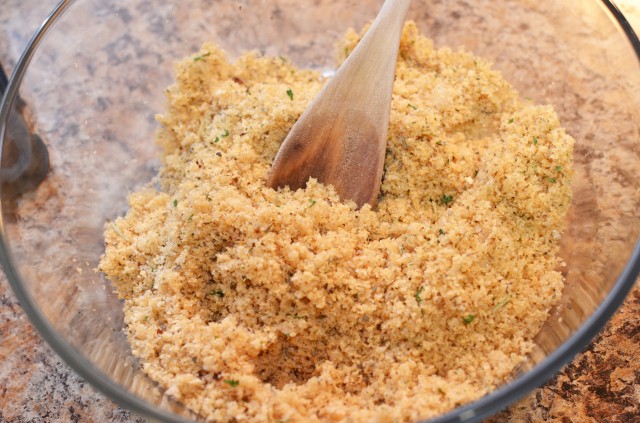 Mix up everything really well.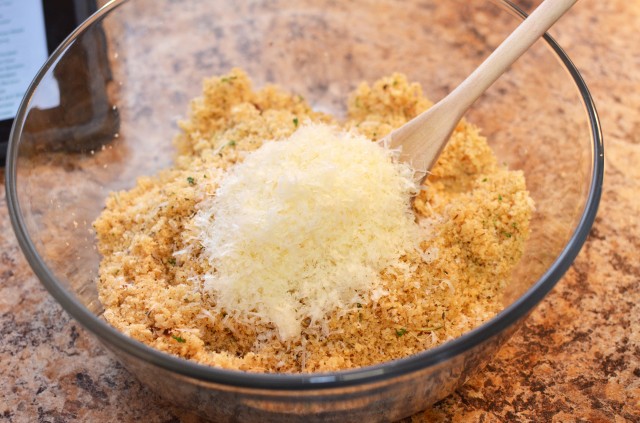 Add the Parmesan Cheese.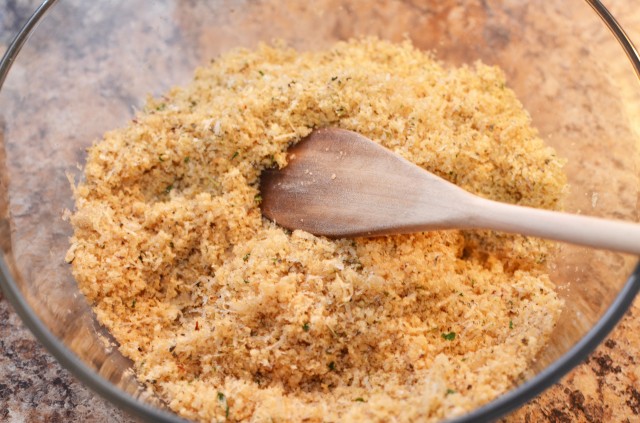 Stir, stir, and stir some more.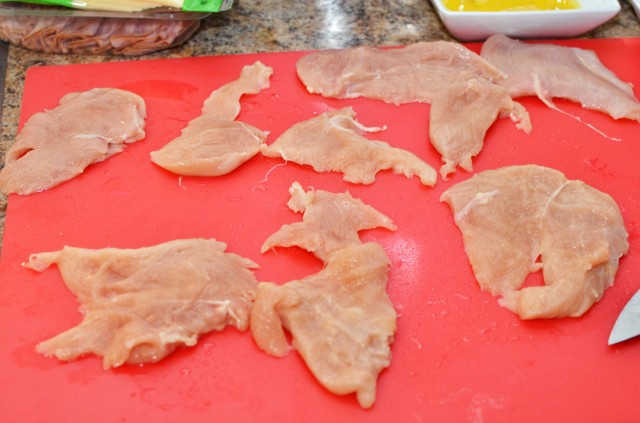 If you have thinly cut chicken you are lucky, I had to slice the breasts I had thinner without cutting myself so good luck.
Pound those little chicks as thin as possible.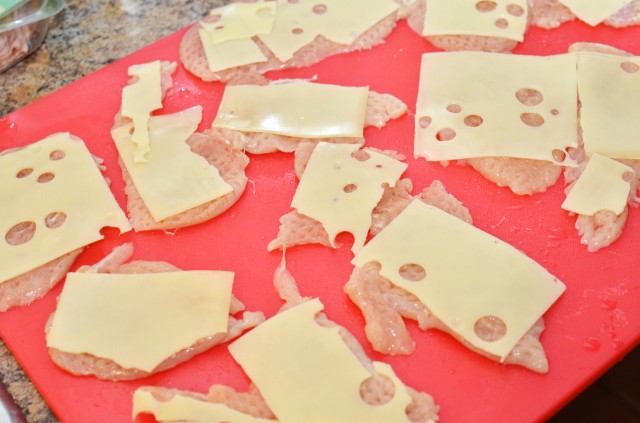 Top with sliced swiss cheese.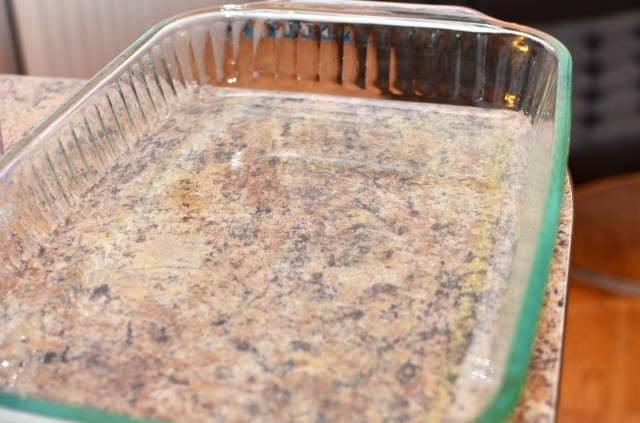 Spray the crap out of your pyrex so nothing sticks.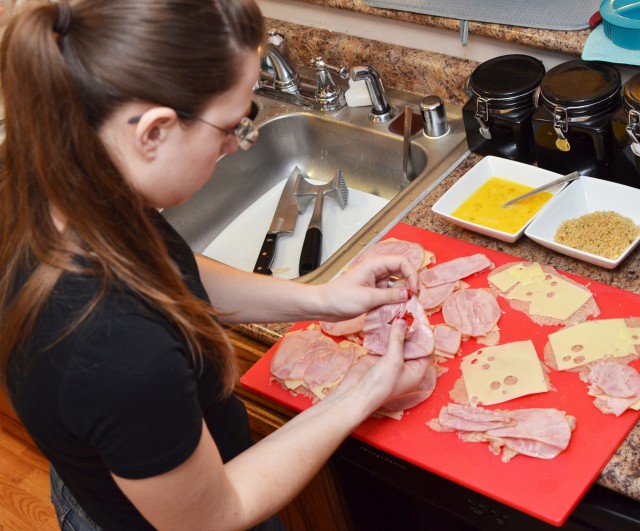 Layer on the sliced ham of your choice.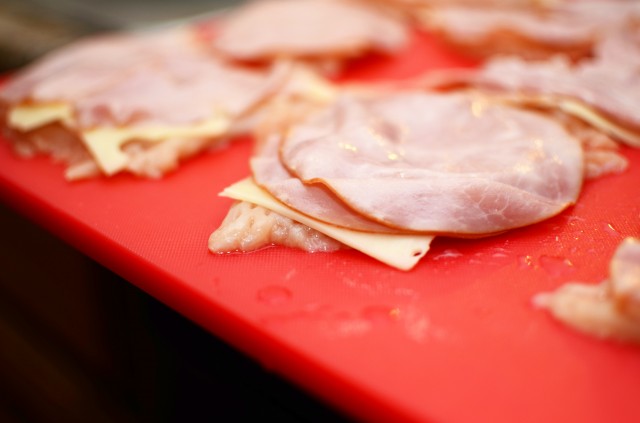 Grant being artsy fartsy.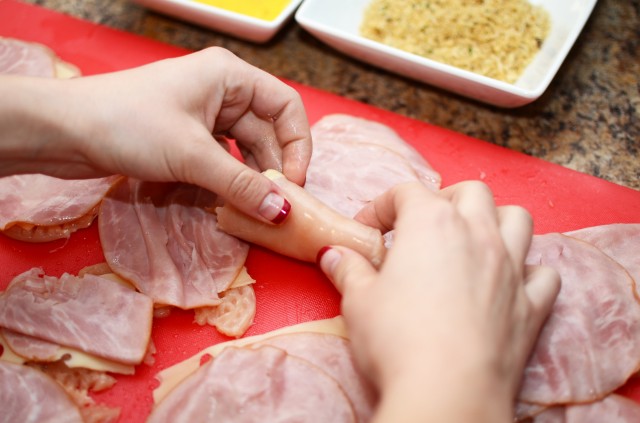 Then start rolling them.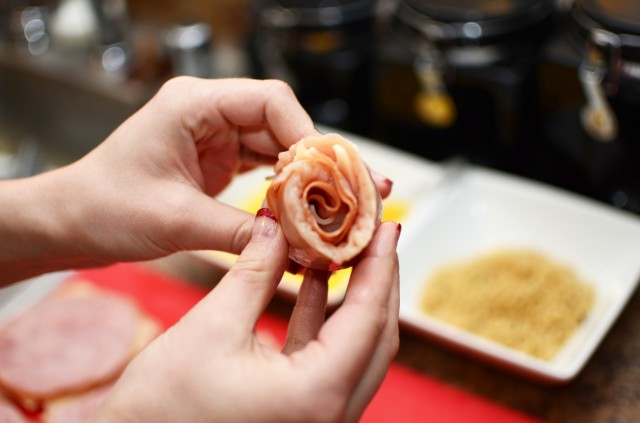 I didn't use string or toothpicks because they just stayed together well.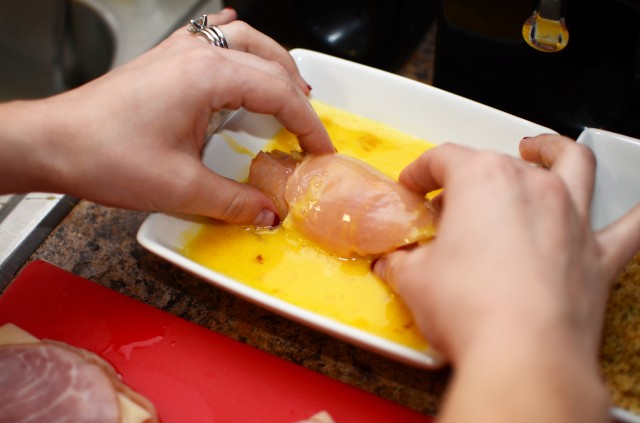 Roll in the beaten eggs.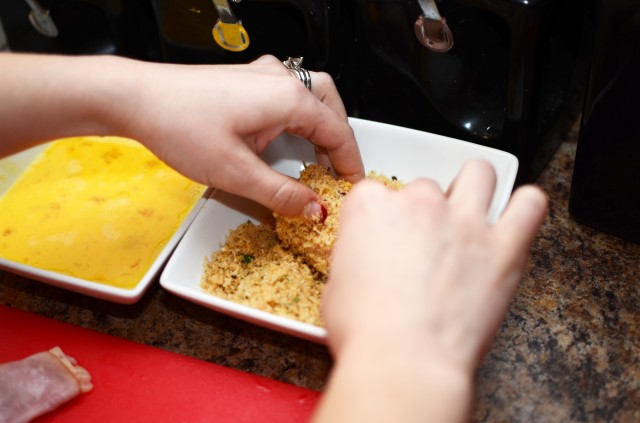 Then in the bread crumb mixture.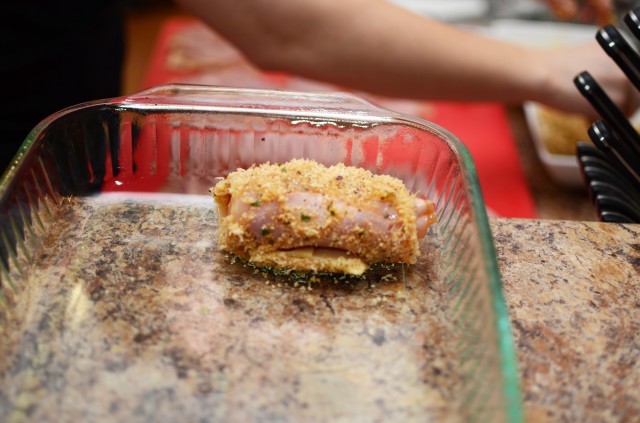 Place with seam down.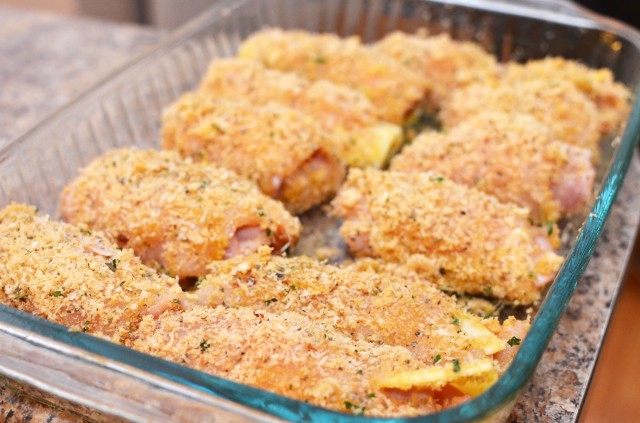 Add the rest, and if you notice any  spots that aren't covered in breading I just dusted more on after they were in the pan.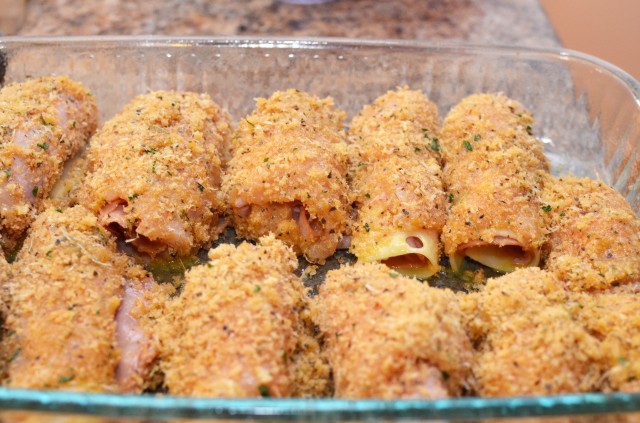 Then spray the tops with pam spray, I guess to get the breading crispier.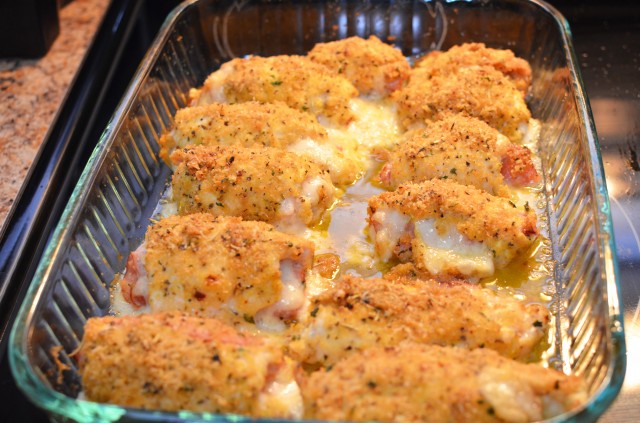 Bake them for 25 mins or until done.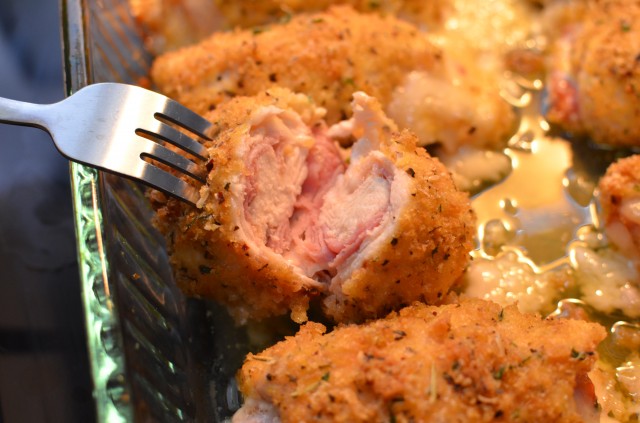 They turned out really yummy and super easy, next time I might make the bread crumbs in advanced and store them in an airtight container to speed up the process. Below you can see the recipe.
Keto Chicken Cordon Bleu
Breading (adapted from this recipe)
1- 16 oz. bag of pork rinds(made into crumbs by food processor)
1/2 teaspoon salt
3/4 teaspoon parsley flakes
3/4 teaspoon oregano
3/4 teaspoon dried basil
1/4 teaspoon dried rosemary
1/4 teaspoon garlic powder
1/4 teaspoon onion powder
1/4 teaspoon sugar(I used 1/8 tsp Truvia)
1/4 teaspoon crushed red pepper flakes (optional)
1/4 cup parmesan cheese
Take the Pork Rinds and crush them in a food processor or blender. Add the other ingredients above and mix well. Once everything is well combined set into a dish that you can easily use to coat the chicken wraps.
Chicken Cordon Bleu (adapted from this recipe)
cooking spray
12 thin sliced (36 oz total) skinless boneless chicken breasts, 3 oz each
salt and fresh cracked pepper
2-3 eggs
5 oz (6 slices) thinly sliced lean deli ham, sliced in half
6 slices (4.4 oz) Swiss cheese, cut in half
Seasoned "Breadcrumbs" see recipe above
Directions:
Preheat oven to 450°F. Spray a large non-stick baking sheet with cooking spray.
Wash and dry the chicken cutlets; lightly pound the chicken to make thinner and lightly season with salt and black pepper.
Lay the chicken on a working surface and place a slice of ham on top of the chicken, then the cheese and roll, setting them aside seam side down.
In a medium bowl, whisk eggs.
Have breadcrumb mixture ready in another medium bowl.
Dip the chicken into the egg wash, then into the breadcrumbs.
Place chicken onto the baking sheet seem side down. Spray the top of the chicken with more cooking spray and bake about 25 minutes, or until until cooked.